Dallas Mavericks 2012 NBA Draft Picks: Grades, Results and Analysis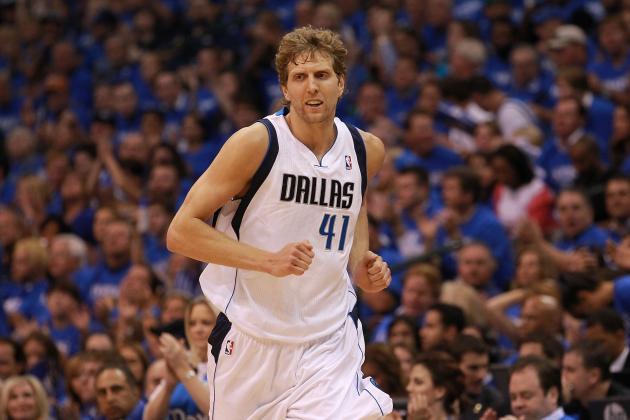 Ronald Martinez/Getty Images

2012 NBA draft updates and analysis will be brought to fans of all 30 NBA franchises by Bleacher Report.
This article will provide the information you need for the Dallas Mavericks.
Pages will be added for every pick and move made by Donnie Nelson and the rest of the Dallas front office. Check back often for updates, including player information and analysis on every drafted player.
Don't forget to look at the final slide. Draft grades will be assigned for every selection and move, along with an overall grade for the Mavericks' 2012 draft.
Begin Slideshow

»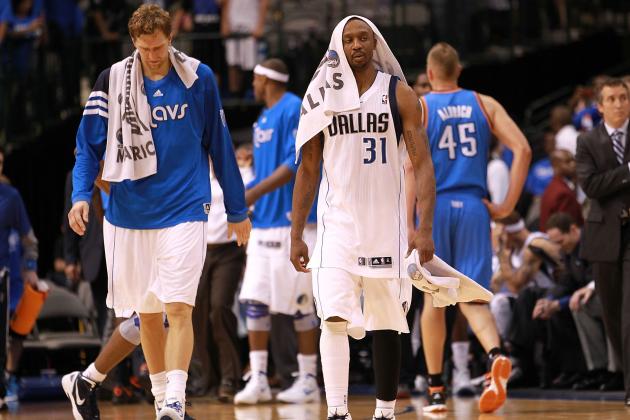 Ronald Martinez/Getty Images

With very few players under contract for next season, Dallas is almost forced to draft players who are ready to step into its rotation almost immediately.
The team is in dire need of firepower in the backcourt, though the Mavericks may choose to address the two guard positions in free agency.
However, it should be noted that Dirk Nowitzki is 34 years old, so Dallas would be wise to snag a quality big man whom they can groom for the future.
Grades and analysis will operate with the following team needs in mind:
1) Point Guard/Shooting Guard
2) Frontcourt Depth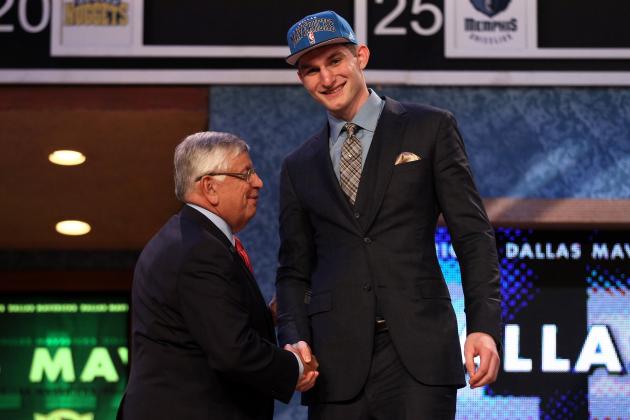 Elsa/Getty Images

Shortly after the Dallas Mavericks used the No. 17 pick on UNC center Tyler Zeller, ESPN's Chad Ford reported that the 7-footer would be dealt (along with swingman Kelenna Azubuike) to the Cleveland Cavaliers for three top-34 picks (Nos. 24, 33 and 34).
The return is an impressive haul for the Mavericks who desperately need bodies with which to fill out the roster. Zeller would have been a decent addition in the middle, but with so much uncertainty surrounding Dallas this offseason, flipping the one first-round pick into three players is a shrewd move.
Many believe that Zeller has already maximized his talent: He's a tough rebounder and very efficient around the basket, but at 22 years old, his ceiling doesn't seem all that high. With the trade however, the Mavericks won't know how high Zeller's ceiling will ultimately be.
Grade: A-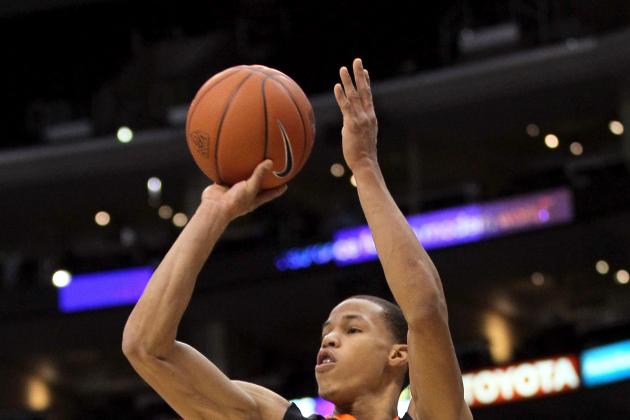 Stephen Dunn/Getty Images

As a result of their earlier trade with the Cleveland Cavaliers, acquired the No. 24 pick which they used on Oregon State shooting guard Jared Cunningham.
At 188 pounds, Cunningham has to add some more strength to his frame in order to be effective on the NBA level. But even now, the 6'4" guard has fantastic athleticism that will help him compensate for his shortcomings.
Cunningham is a very smooth, fluid player, and with his slashing ability, he should pair nicely alongside Dirk Nowitzki. Prior to the draft, several Pac-12 coaches compared him favorably to Oklahoma City point guard Russell Westbrook.
Grade: B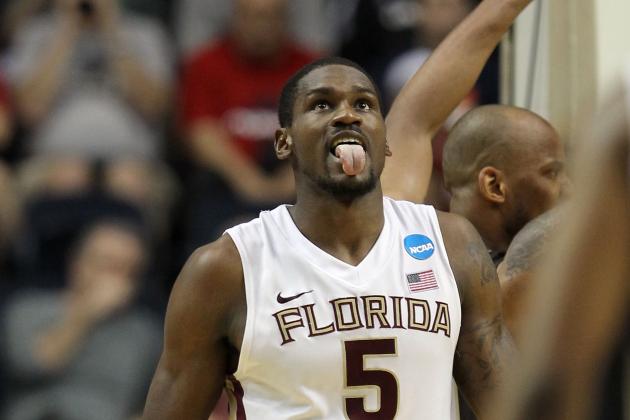 Jamie Squire/Getty Images

With the second selection that they received from the Cleveland Cavaliers, Dallas lands Bernard James, a 6'10" forward/center from Florida State.
James is a unique prospect in that he's 27 years old: From 2002 to 2008, he served three tours of duty in the Middle East for the Air Force. With that kind of experience on his resume, dealing with power forwards should be a piece of cake.
With his skill set, if James were four years younger, he likely would have been a first-round pick. His offense almost non-existent, but he's a defense-first, defense-second player who isn't shy about getting into an opposing player's chest.
Unlike many of the interior defenders drafted before him, James should be able to contribute almost immediately. For a player as tough as James, there's no reason why he won't be able to carve out a decent amount of time in the Mavericks' rotation next season.
Grade: B-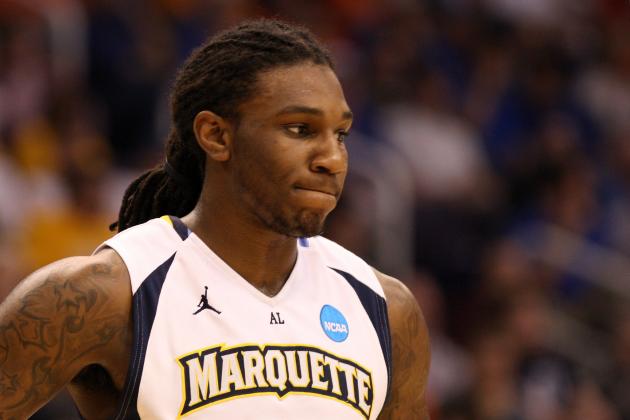 Christian Petersen/Getty Images

The last pick that the Mavericks acquired from Cleveland turned into Marquette senior forward Jae Crowder, a lunchpail-type of forward whose motor and energy level is always on high.
With his build (6'6", 241 pounds) and his dreadlocks, Crowder evokes comparisons to Denver Nuggets forward Kenneth Faried. But while Faried mostly excels at rebounding, Crowder is an all-around talent who was the Big East player of the Year last season. Crowder has legit NBA range on his jump shot, and he's a good defender despite the fact that he lacks a true position.
There's far too much skill and hustle in Crowder's game to be buried on any team's bench, so don't be surprised if he plays quite a bit for the Mavs next year. He'd be a perfect option off of the bench at PF whenever Dallas decides to go small and move Nowitzki over to the 5 position.
Grade: B+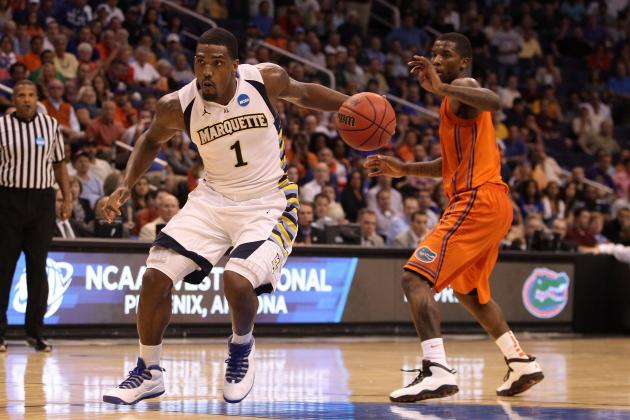 Christian Petersen/Getty Images

Dallas used the 55th overall pick on Marquette's Darius Johnson-Odom, but later traded the selection to the Los Angeles Lakers for cash considerations.
At 6'3", Johnson-Odom is an undersized shooting guard that would have had difficulty cracking the Mavericks' rotation. He also isn't a natural playmaker, so he'll probably need to develop those skills in order to stay in the league.
With the talent that Dallas brought in earlier in the draft, trading the late second-round pick (a player who was unlikely to make the team) to the Lakers for cash makes sense. Ironically enough, the No. 55 pick actually belonged to Los Angeles once upon a time.
Grade: B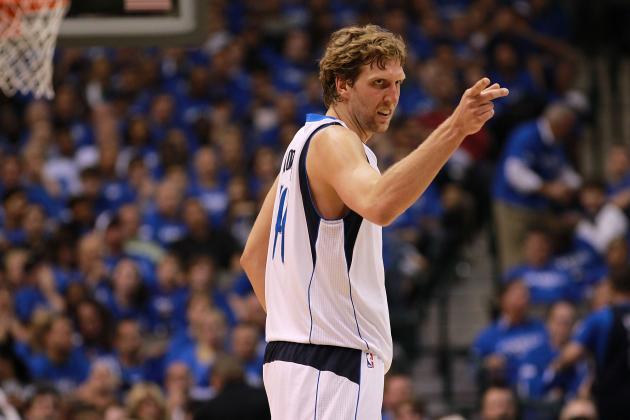 Ronald Martinez/Getty Images

The Mavericks were one of the busiest teams on draft night, flipping the No. 17 pick for three selections (Nos. 24, 33 and 34) and then trading the No. 55 pick to the Los Angeles Lakers for cash considerations.
Oregon State shooting guard Jared Cunningham could wind up being the sleeper of the draft, forward Bernard James should come in and provide some toughness immediately, and Marquette's Jae Crowder has the talent and energy to be an extremely productive forward.
Dallas turned one pick into three players who should log important minutes next year: That's not a bad outcome by any means.
Round 1: Jared Cunningham, SG, Oregon State
Grade: B
Round 2: Bernard James, F/C, Florida State; Jae Crowder, F, Marquette
Grade: B+
Overall Grade: B+