Who Is on the Cleveland Browns' Roster Bubble Heading into Camp?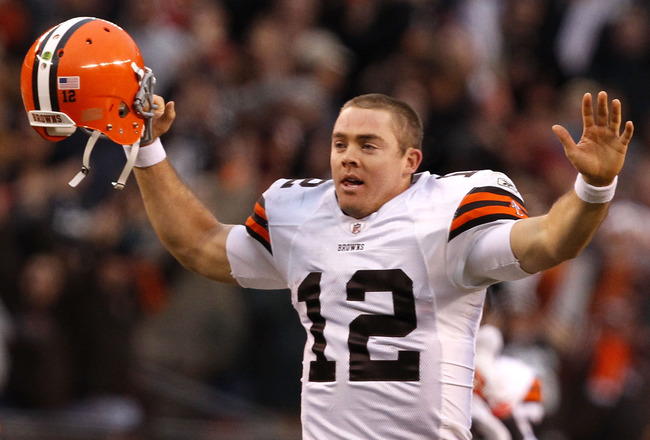 Unfortunately, Colt McCoy's roster bubble situation is about more than performance.
Matt Sullivan/Getty Images
Right now, each NFL team can have up to 90 men on their roster. Once training camp ends and the season is set to begin, that number must be pared down to 53. The decision-making process is therefore a tough one for each squad.
That, of course, includes the Cleveland Browns. Though training camp is a month away, that doesn't mean there aren't already players firmly on the roster bubble.
In the following slides, I break down a few players who will need to step up their games come the start of camp in order to remain with the Browns once it ends.
Keep Reading