Chicago Bears: 8 Players Whose Stock Is on the Rise in OTAs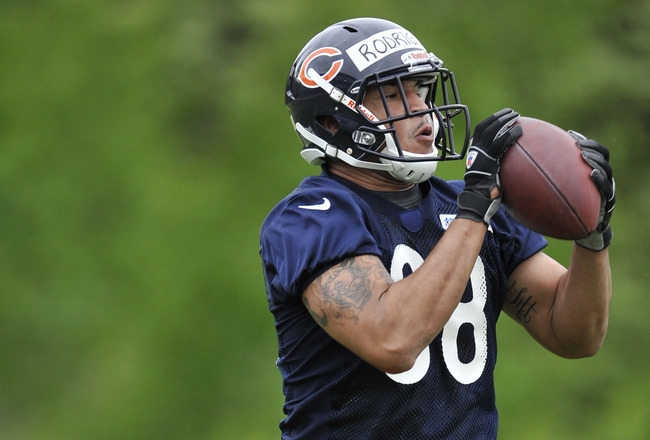 Brian Kersey/Getty Images
With the Bulls and Blackhawks out of their respective playoffs, and neither baseball team in first place—the Cubs are awful, though the Sox are playing well—there is more attention than usual on the Bears.
The Organized Team Activities, or "OTAs", are upon us, and the season seems like it's just around the corner. But for the players, it is either drudgery, a chance to redeem themselves or—in the case of the undrafted free agents—a chance to make a name and hopefully be among the ones that will stick with the team.
But so far, the reporting has centered around Jay Culter's criticism of Mike Martz and the report out of ESPNChicago.com that free agency apparently "excites" Brian Urlacher.
Meanwhile, there is no Matt Forte at these workouts, as he hasn't signed his franchise tender yet. But there are plenty of players trying to impress the Bears coaches. Admittedly, it is difficult to truly say who is doing well when players are running around in shorts and helmets, but I'll tell you who is doing what at the OTAs.
Michael Bush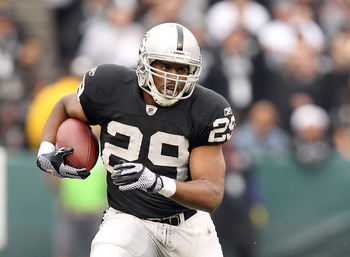 Ezra Shaw/Getty Images
With each day that Forte is not in camp, the former Raiders running back gets first-team reps. And, as Jay Cutler tells ESPN's Jeff Dickerson, he likes what he sees out of Bush.
"Bush is doing a good job out here for us," Cutler said. "We all know what Matt can do for this offense. We all expect to have Matt at some point. I don't think anybody in this building is really worried about Matt coming in here and doing what we expect him to do. When he gets here, he's going to step right in and fill that void."
Bush spent the past four seasons with the Raiders, where he started 19 games and rushed for 2,642 yards and 21 touchdowns.
According to Scout.com, Bush has looked good as a pass catcher.
Devin Hester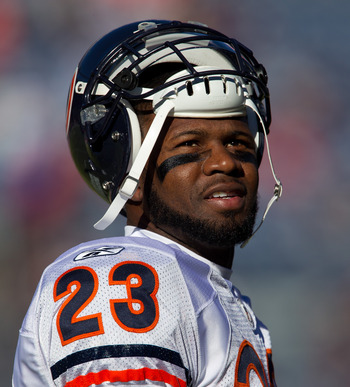 Justin Edmonds/Getty Images
This can be attributed to the annual optimism that Hester can actually be a productive wide receiver in the NFL, or it just may be that Hester has finally come of age. No matter what, we are once again hearing how good he looks in practice.
While that hasn't translated into games, perhaps with this special package for Hester, combined with the double teams for Marshall, Hester can be used as an occasional weapon rather than an every down wideout.
CBS' Adam Hoge had this quote from Cutler:
"Devin Hester is probably having the best camp of all the receivers," Cutler said. "We have a lot of weapons. Management is going to have tough job figuring which five six guys we want to keep."
The Jay Cutler-Brandon Marshall Connection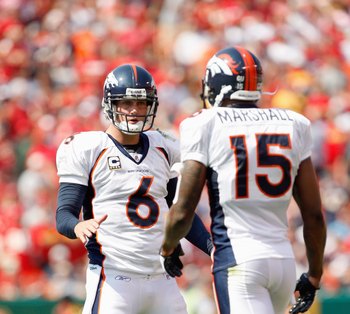 Those were the days. In fact, these are the days once again!
Jamie Squire/Getty Images
The reunion between the two former Broncos is going well in OTAs. Despite a couple of drops by Marshall when his arm was hit, Cutler threw a number of passes into tight spaces that went to Marshall.
It seems clear that Cutler is feeling very comfortable with his old teammate. In what we hope to be a sign of things to come in the regular season, Marshall went up and caught a few passes that would have either gone out of bounds or been interceptions.
It is easy to forget that good receivers not only help good QBs attain a lot of yardage and touchdowns, but they also can prevent picks from occurring.
Alshon Jeffery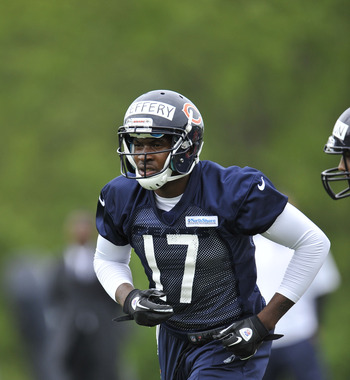 Brian Kersey/Getty Images
Jeffery has looked good in OTAs, though he has looked like a rookie at times. But that's fine, since he is a rookie. He made some great catches and looks to be a good shape, not nearly as heavy as what was said about him during the draft process.
However, Jeffery has not been above some coaching, as CBS' Adam Hoge pointed out:
"At one point he slowed up on a route and wide receivers coach Darryl Drake was quick to tell him you can't do that in the NFL."
Chris Summers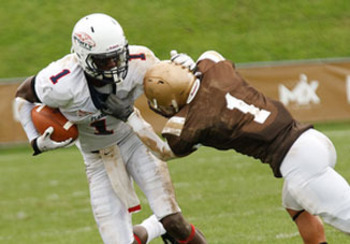 I know what you're thinking, Chris who? Yes, Summers is an undrafted free-agent rookie wide receiver who has looked good in OTAs. We don't know what the coaches think about him, since reporters do not have access to coaches during OTAs, but I thought he looked good.
But don't just take my word for it; CBS' Adam Hoge agrees with me, Check out his take on Summers:
"The 6-5, 213 pound wide receiver from Liberty showed both size and quickness and made some good catches too. For a guy from Liberty, he seemed to fit in just fine on an NFL field."
I'll have more on Summers Friday when I publish a list of undrafted free agents with the best chance of sticking with the team.
Photo courtesy of www.edu.com
Evan Rodriguez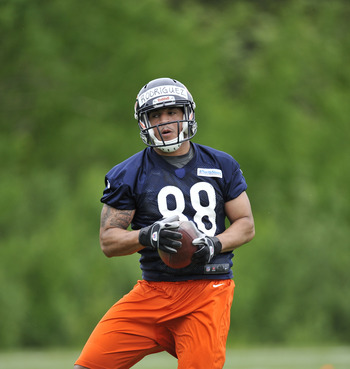 Brian Kersey/Getty Images
With Kellen Davis unproven as a pass catcher and sitting out of the OTAs for an undisclosed reason, the rookie tight end Rodriguez has had a chance to make an impression.
And he had the best catch of the second day of OTAs when he beat Charles Tillman on a perfectly thrown ball. Tillman gave the rookie some trash talk, telling him not to feel too good about himself since he wasn't allowed to hit him.
The catch came on a nice 25-yard out route from Cutler, with the fourth-round pick from Temple making a nice catch in between Charles Tillman and a pair of linebackers.
Earl Bennett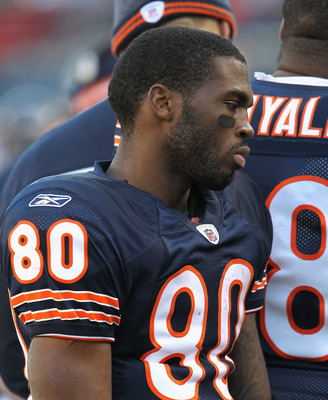 Jonathan Daniel/Getty Images
Did you notice all of the wide receivers on this list? Well you can add another one, as Earl Bennett has looked good in OTAs.
According to Brad Biggs of the Chicago Tribune, Bennett "absolutely blew past safety Major Wright and then cornerback Jonathan Wilhite on separate stutter-and-go moves. Both defensive backs were left in the dust."
Jonathan Wilhite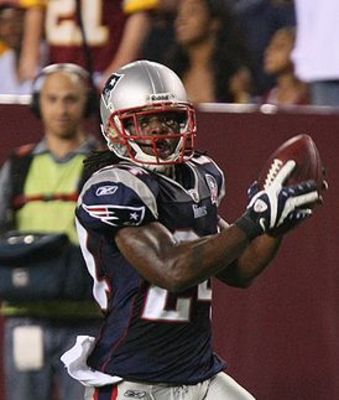 While I just wrote about how he got burned by Bennett, Wilhite has actually looked good in OTAs so far.
In the secondary, Major Wright and Chris Conte have been at safety and Tillman and Wilhite at cornerback. Tim Jennings has split time with Wilhite with the ones. Wilhite made a terrific diving interception of Jay Cutler during a seven-on-seven drill.
Photo courtesy of www.broncotalk.net
Keep Reading

Chicago Bears: Like this team?