20 Bold Predictions for Next Premier League Season
Michael Regan/Getty Images

It is over.
Manchester City were crowned 2011-2012 EPL champions.
The summer transfer market is upon us. Who will stay, and who will go? How will teams fare next year? Which players will be amazing, and who will breakdown?
All are questions that I will answer in this article.
I present: 20 Bold Predictions for Next Premier League Season
Enjoy!
Begin Slideshow

»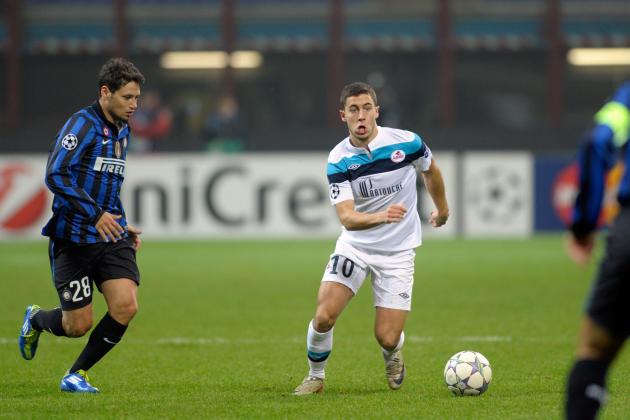 Claudio Villa/Getty Images

Eden Hazard has been the topic of interest this year. The Lille playmaker has stirred up the attention of the media and fans. There has been talk of a summer move all over England—to both Manchester teams, Arsenal and Chelsea.
He later narrowed it down to Manchester City and Chelsea when he said:
"It's the blue that I'll be wearing next season. Definitely the blue."
It seemed sure that he would move to City, but when Chelsea won the Champions League, he was not so sure.
Chelsea are in need of a decent midfield playmaker to advance the attack, considering they have had to play defensive football in past games.
I predict that Hazard will be with the reigning FA Cup winners next season.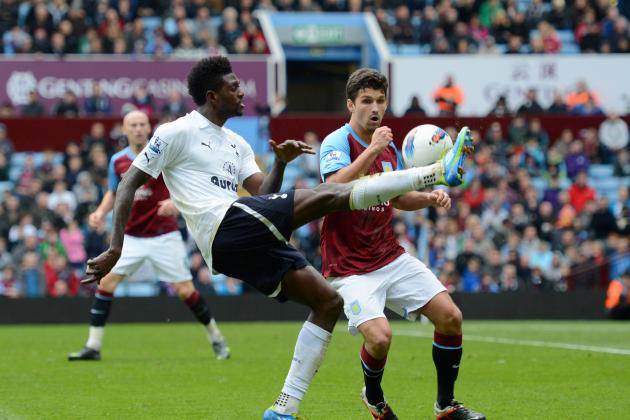 Shaun Botterill/Getty Images

After Chelsea claimed Champions League glory this past weekend, Tottenham were once again denied a spot in the Champions League.
This disappointment has left manager Redknapp very worried surrounding the fate of Gareth Bale and Luka Modric.
Emmanuel Adebayor scored 17 goals for Tottenham last season. If he leaves with Bale and Modric, it will be very bad.
Yet, Adebayor has said he wants a permanent contract with the Spurs. If Redknapp were smart, he would keep the Togo international on for another season.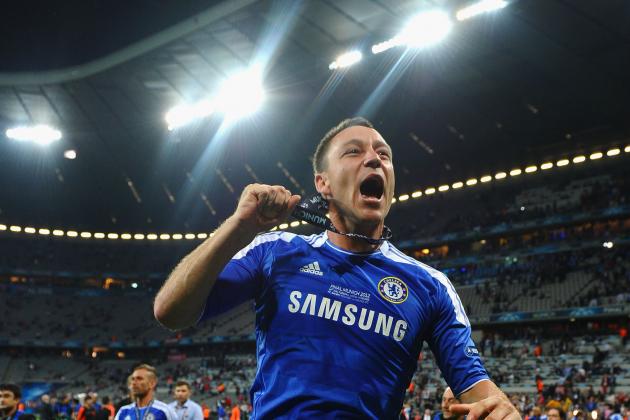 Laurence Griffiths/Getty Images

Terry was unavailable for the Champions League Final this past Saturday because of a red card he received against Barcelona.
In his absence, Cahill and Luiz were forced to play as Chelsea's fullbacks.
They played extremely well and were incredibly disciplined. They held the back line and initiated the counter attacks effectively.
This is great news for Chelsea's defense, yet it's terrible news for John Terry.
The 31-year-old English International has shown sign of decline, and Chelsea are tweaking their squad.
I predict that Terry will lose his first-team spot.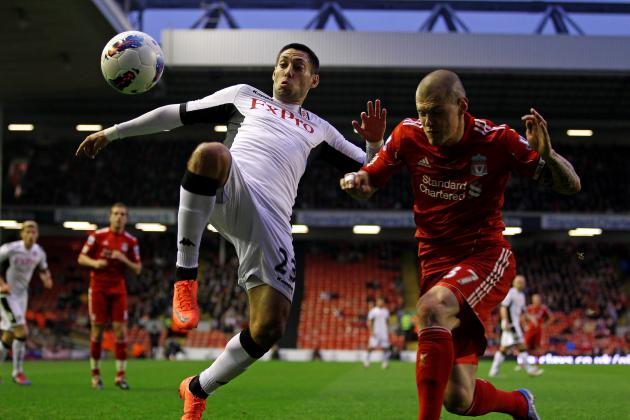 Clive Brunskill/Getty Images

Liverpool have had one of their worst seasons ever. They scored just 47 goals this season. The leading cause to their attacking problems is Carrol and Suarez, who haven't performed as well as many would have hoped.
Enter Clint Dempsey.
Dempsey had his breakout season last year at Fulham, scoring 23 goals in all competitions. He has been the most successful American player ever to play in the Premier League.
Dempsey has shown himself as a versatile attacker, proficient on the wing and as a center mid.
Fulham finished in ninth place last year. If Liverpool obtain Dempsey, they would be able to finish higher on the table and be in competition for the Champions League spots.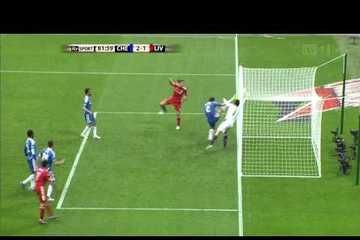 The photo you see before you is a scene of distraught and a scene of joy.
It is the disallowed goal that would have tied the FA Cup final. Yet the referee said the ball did not cross the line, and, therefore, it didn't count.This is just one of the many disallowed goals that have not counted in the history of World Football.
Unlike other sports such as hockey, American football and many others, football does not have instant replay. While not having the instant replay speeds up the tempo of the match, it causes serious problems in big matches.
Many are pushing for the new technology. FIFA has already scheduled tests in live matches. Hopefully the much-needed technology will find it's way to all PL matches.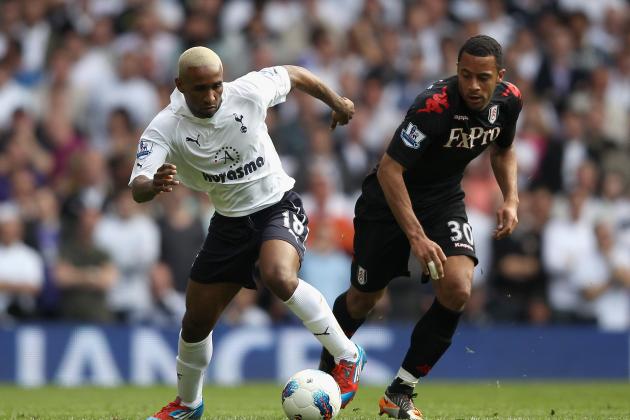 Clive Rose/Getty Images

Tottenham missed out on the Champions League this year when Chelsea claimed victory over Bayern Munich.
This is just one of the many disappointments they have had to face over the past few years. The lack of Champions League success or silverware will negatively influence world-class players such as Bale and Modric surrounding their transfer decisions.
With Gareth Bale remaining Barcelona's target, his departure is very likely to happen this summer.
Bale is one of Tottenham's main playmakers. If they lost him, their reputation would be tarnished and thus could commence the decline of Tottenham.
Christopher Lee/Getty Images

Clint Dempsey has become the most successful American player in the Premier League.
As I mentioned earlier, Dempsey scored 23 goals in all competitions and 17 in PL games for Fulham. He is a textbook goal poacher. And with a textbook goal poacher comes goals.
He was tied for fourth last season in goals scored. While he was 13 goals behind leader Robin van Persie, if he did move to a better team, ( see Dempsey to Liverpool slide), he would be able to score many more.
I predict that Dempsey will win the golden boot next season.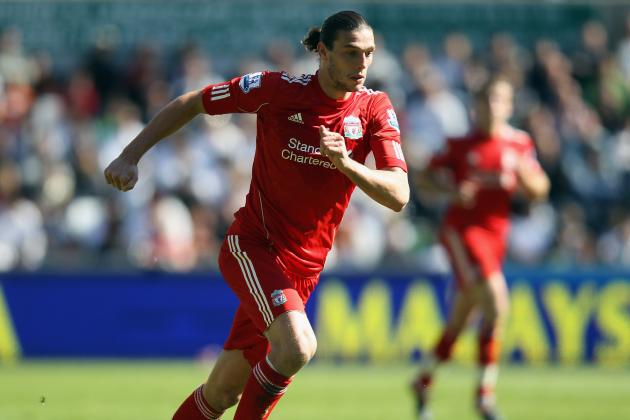 Bryn Lennon/Getty Images

Andy Carroll has been the figure of mockery in the Premier League this past season.
After a Newcastle departure on the last day of the January transfer market, Carroll found home with Dalglish at Liverpool. The 35 million pound price tag on Carroll made him the eighth overall most expensive footballer.
Expectations were high for the English international. Yet his poor performances did not pay the bill. He scored just four goals in the Premier League.
Yet, there was a light at the end of the tunnel. In the FA Cup final and their proceeding game against Chelsea, he stepped up. While Liverpool lost the FA Cup final, Carroll scored their only goal and was disallowed a goal that seemed to have gone in. He then, while he didn't score a goal, played superbly in the 4-1 crushing of Chelsea.
With a poor season and a half-start with Liverpool, Carroll is bound to have a rebound season.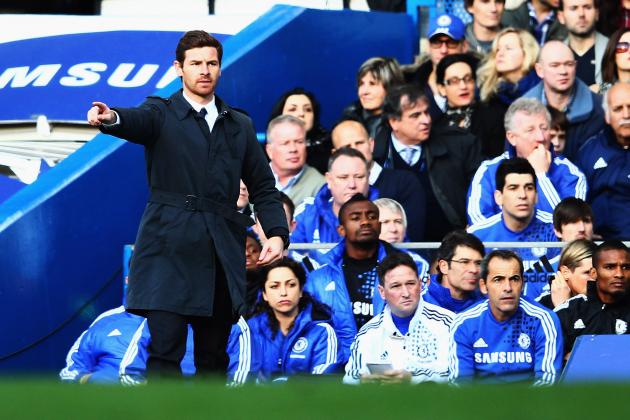 Clive Mason/Getty Images

Chelsea's old boss has been in the running for Liverpool's new manager.
While he is in no rush to take over, Andre Villas-Boas has not ruled out the option to take the job. The Portuguese has shown interest in re-entering football, especially when news came out that Kenny Dalglish had been sacked.
He and Martinez are the front runners for the job. Yet with AVB's experience and Liverpool's desperation, I predict AVB will sign with Liverpool before next season.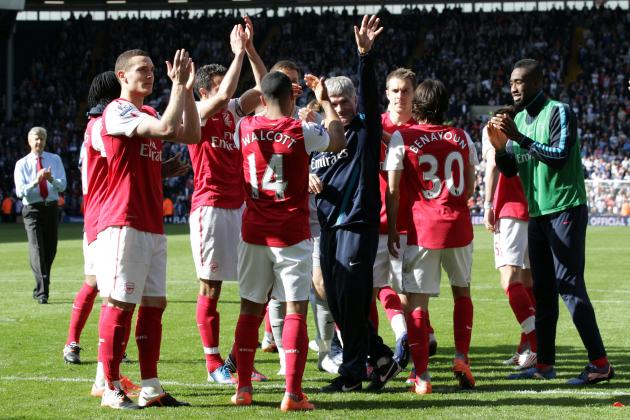 Ross Kinnaird/Getty Images

Many joke that Arsenal haven't won any real silverware since 2005. Van Persie won PFA player of the year, so that jest is not completely true.
Anyways, Arsenal are bound to have luck in the FA Cup or the Carling Cup this year. Their heartbreaking last-minute loss to City in the Carling was simply unlucky.
I predict that Arsenal will win some trophies this year, and they will do so in style.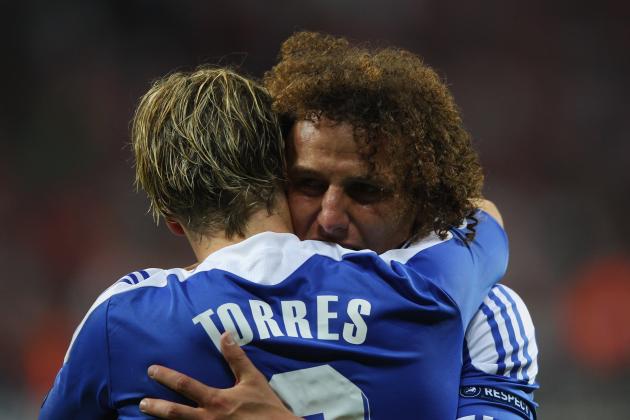 Alex Livesey/Getty Images

Fernando Torres ended his season on a happy note, winning the FA Cup and the Champions League, yet much of his season was to his disappointment.
He did not start in the Champions League final against Bayern Munich.
A couple days after the match he said this (via The Telegraph):
"The worst moments of my career have come during this season and I am not willing to relive those moments. There have been ups and downs, and moments where I've felt lost and didn't know what to do or where to be. I want to thank my family, the club's owner, who's always supported me and backed me, and, above all, the fans. If it wasn't for the fans many times this season I would have thrown in the towel."
He even admitted he was ready to throw in the towel. Even though Drogba is leaving, he may not get the playing time he wants. Torres has enormous potential and has not met it at Chelsea. Maybe it is time to leave.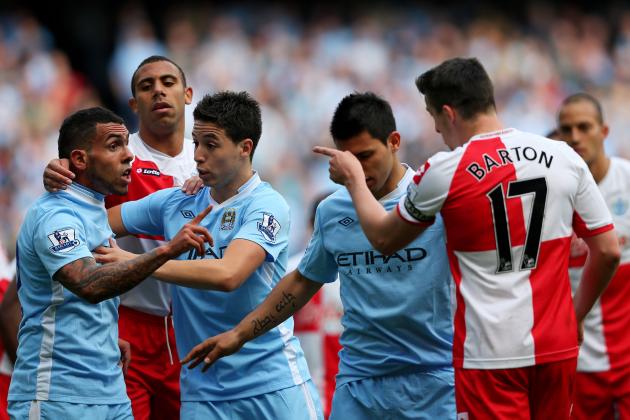 Alex Livesey/Getty Images

Joey Barton has been a menace.
During QPR's Survival Sunday match against Manchester City, Barton was sent off after he kicked Sergio Aguero and then attempted to take one of City's players off with him.
After the match, he leapt to Twitter to continue his rampage by insulting Newcastle legend Alan Shearer.
If Barton doesn't control himself on and off the pitch, he is going to end up in jail or kicked out of world football entirely.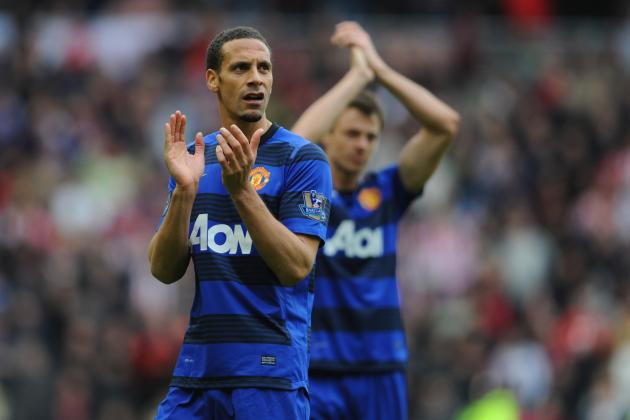 Michael Regan/Getty Images

Manchester United were, I hate to say it but, "cheated" out of their 20th Premier League title. Manchester City scoring two necessary goals in stoppage time was unbelievable.
Yet this is not the end. I think that Manchester United will have one of their worst seasons next year.
I have no conclusive proof to back up that statement, but I have a feeling.
All great teams have trouble. Barcelona won two European Cups in three years then lost La Liga and were eliminated from the Champions League in the Semi-Finals.
With the rise of Manchester City, I believe a power shift in Manchester is about to occur.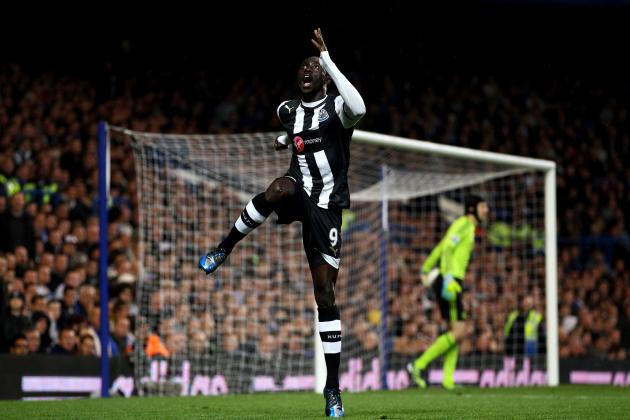 Julian Finney/Getty Images

Newcastle has shown incredible attack power in the last few matches of the PL season. While they did lose 3-1 to Everton, Newcastle are ready to take next year by storm.
The beauty to Newcastle's success is that they do not spend big to perform big. Many say teams buy their titles. City spent hundreds of millions of pounds to finally reach their first Premier League title in 44 years. Same goes for Real Madrid.
Yet Newcastle managed to become a major player in the race for the Champions League place. Like Udinese, Montpellier and Lille last year, Newcastle have reached a state many football fans consider pure.
I predict their pure attitude towards the transfer market will pay off next year.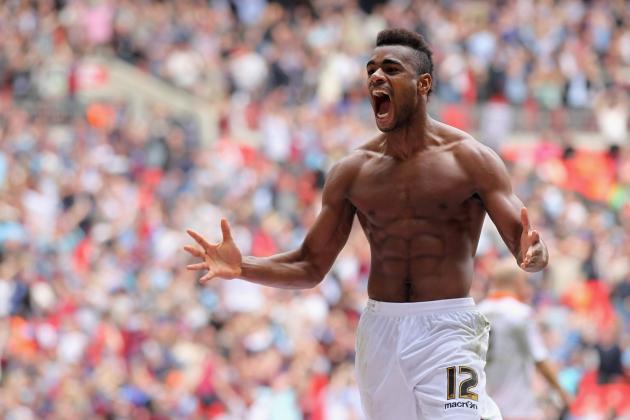 Mark Thompson/Getty Images

Ricardo Vaz Te may not be a familiar name, but next year it will be one of the only names that matter.
Vaz Te plays for West Ham, who were just recently promoted to Premier League duty after defeating Blackpool 2-1. He scored the last-minute goal to put the Hammers up.
Believe it or not, West Ham bought Vaz Te for 500,000 pounds. The bargain of the season scored 21 goals in 39 Championship games, second in the league.
The Portuguese winger has proved his potential, and if West Ham don't perform, I predict that he will not only take the EPL by storm, but attract big offers from big name clubs.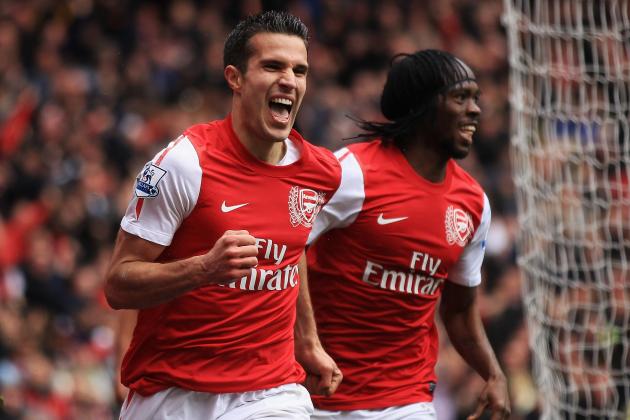 Bryn Lennon/Getty Images

Robin van Persie.
The hero of Arsenal, the bane of opponents' defense. He led Arsenal to a stunning season, scoring 30 goals in the process and winning PFA player of the year, and he has attracted attention from clubs all over Europe—Juventus, Manchester City and other big Spanish clubs at some point.
While Juventus have more or less dropped out of the race for the Dutch striker, City are still hard at work. Yet, will Wenger ever let RVP leave, especially to Manchester City?
Never.
Nasri and Clichy left for City last year. Arsenal are so close to winning major tournaments. For RVP to leave now would be idiotic.
Plus, he loves Arsenal and the Gooners, and they love him.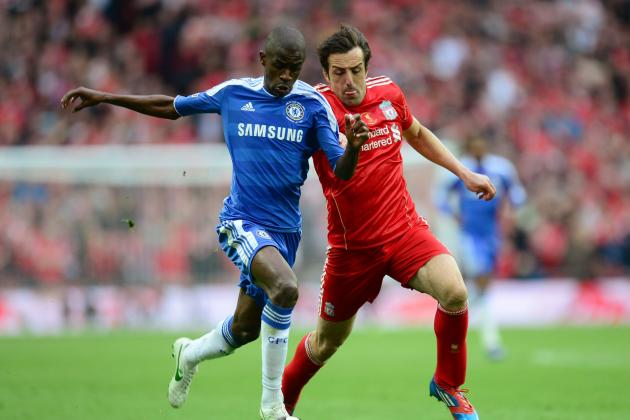 Shaun Botterill/Getty Images

Ramires is Chelsea's biggest threat on goal.
With Torres and Drogba unlikely to stay next season, it is Ramires' time to shine.
While he was unavailable for the final in Munich, he was a consistent goal threat against Barcelona and Benefica. It is largely because of him that Chelsea did so well.
He was placed in the center when he first arrived at Chelsea, but when he was moved to the side as a winger, he flourished. He played beautiful football that allowed him to improve.
Don't be surprised if he is one of the biggest names in Chelsea FC history.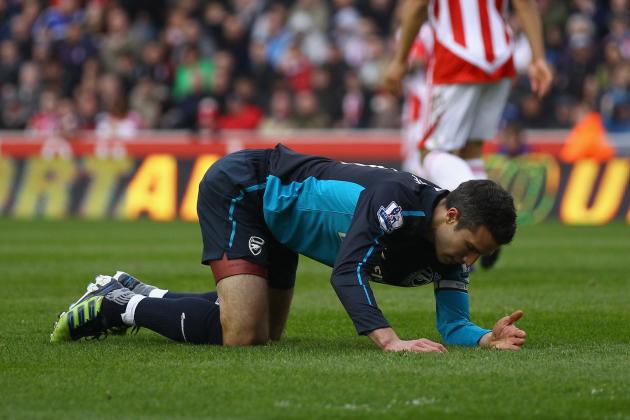 Clive Brunskill/Getty Images

Arsenal had a rocky start to last season. Then they played fantastically. Then they ended it poorly.
They won their last match against West Brom, but they were very lucky. Two of their goals were due to horrible keeper mistakes.
Anyway, their defense looked wobbly. It would seem obvious to any Gooner that Wenger should invest in a good defensive line this summer.
Yet after signing Podolski and rumors of M'Vila wearing the Arsenal jersey next year, and Wenger supposedly not spending much this summer, it doesn't look like he will be making many changes to the lineup.
If they can pull off good football against the top teams in Europe, fine.
Yet, I don't think they will be able to push for any significant trophy or title with their defense.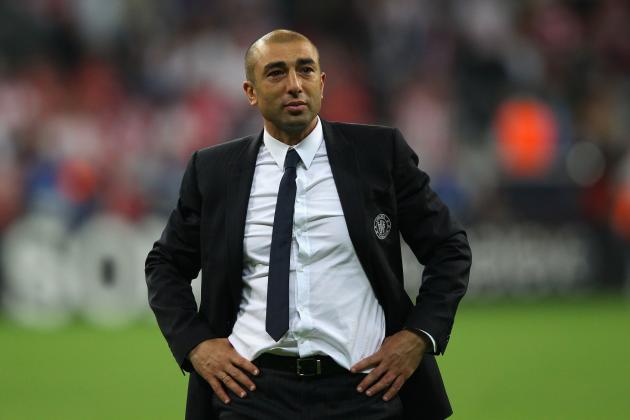 Alex Livesey/Getty Images

Could he have done any better?
The interim Chelsea head has been unbelievable.
Roberto Di Matteo turned a losing team into a winning team. He won the FA Cup and the coveted Champions League.
Could you ask any more?
Yes.
You could ask him to stay. Instead of searching for some other manager, why not keep the one that has led the Blues to one of their most successful seasons ever?
I predict that he will stay with Chelsea next season.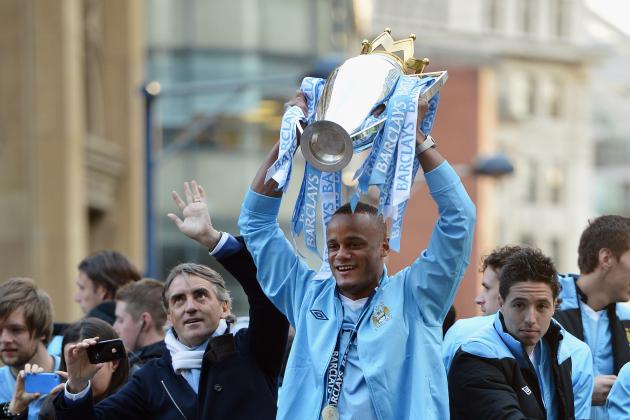 Christopher Furlong/Getty Images

After investing millions of pounds in petro-dollars, their huge buyings finally paid off. Manchester City won their first title in 44 years.
While they didn't have much luck in the Champions or Europa leagues, their success domestically has made them a stronger team. While City's inexperience playing internationally may not be completely to blame for their Champions League flop, it played a large role.
Even so, nothing is stopping them from doubling their winnings in England. A dynasty has begun.
I predict that it will continue next year.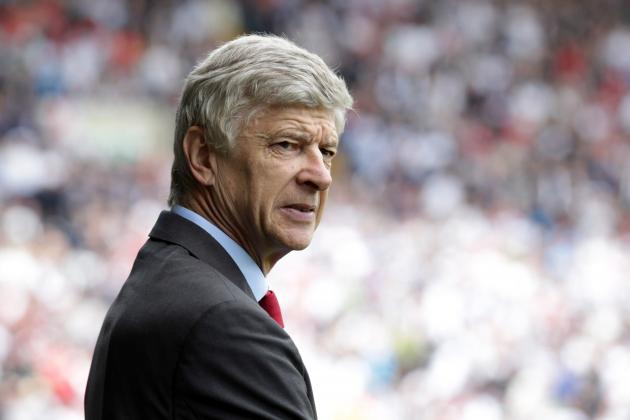 Ross Kinnaird/Getty Images

Disagree?
Leave your comments in the space provided below, and I will address them. There is nothing I love more than a good sports argument.
I can't wait for the next season.
Please be sure to check out my B/R profile and also my postseason Premier League power-rankings and grades.
Thanks!
Check out Postseason Power Rankings!
Also, be sure to check more great world football writers Bell Malley and Rohan Subra