Champions League Final 2012: Breaking Down Bayern Munich vs. Chelsea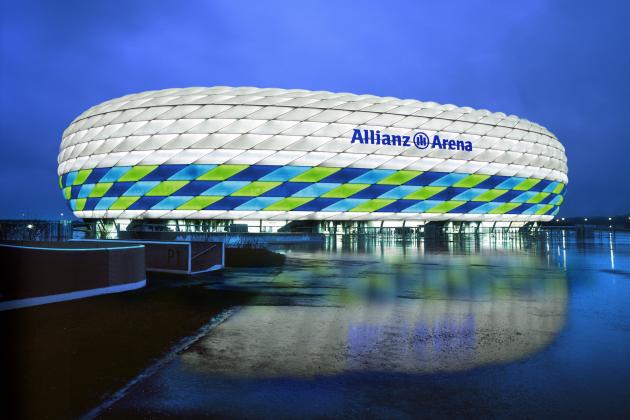 Handout/Getty Images

Chelsea manager Robeto Di Matteo has called for his club to believe in themselves as the Italian thinks his Blues can pull off a victory in Munich according to ESPNsoccernet:
We can win it. We have to believe and have the confidence to do so.

I don't know how somebody else feels...Sooner or later it will come. We hope it's tomorrow. But with the quality that's been at this club before and will certainly come into this club again, it will happen.
In contrast of Di Matteo trying to inspire confidence for his club, Bayern Munich manager, Jupp Heynckes is playing down expectations for his fans after a difficult cup final last week saw his side beaten by Borussia Dortmund:
In the Champions League final there is no favorite team. Certainly not against Chelsea, because in Chelsea you have players with many international caps, players with experience who have won everything - and it is also their dream to win this cup.

So I think it would be very wise to be humble and modest, and simply try tomorrow to deploy our Champions League experience and say, 'Okay, we've played fantastic matches, great home matches'.
However, no one will be fooled into thinking this game will be anything but up for grabs as Chelsea have proven they can win against the toughest of opposition, while Bayern have shown that they are not always capable of preventing a comeback.
Begin Slideshow

»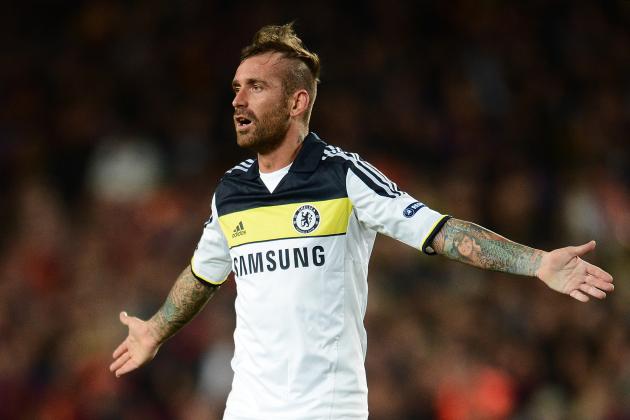 Jasper Juinen/Getty Images

Both Bayern Munich and Chelsea have been planning ahead for the absence of multiple players in the final.
Bayern will be without Luiz Gustavo, David Alaba and Holger Badstuber while Chelsea are without Branislav Ivanovic, Raul Meireles, John Terry and Ramires.
It is sure to alter the tactics of both teams both during planning and eventually during the match.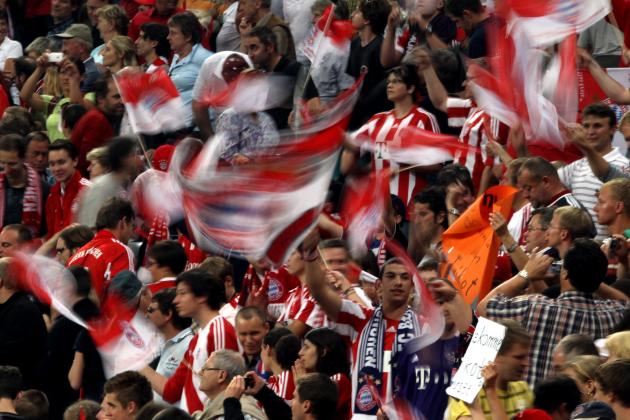 Clive Brunskill/Getty Images

One of the most obvious notions is that Bayern Munich will be the home team for a final that is supposed to be at a neutral location.
However, there will still be a contingent of Chelsea fans as well as many neutrals allotted tickets for the match.
According to Oliver Platt of Goal.com, both clubs were awarded 25 percent of the tickets per fan base amongst the Allianz Arena's total seating capacity of just under 70,000.
With Chelsea having survived a massive away crowd at Barcelona's Nou Camp in the semifinal, it may not be quite as lopsided as many think in the end.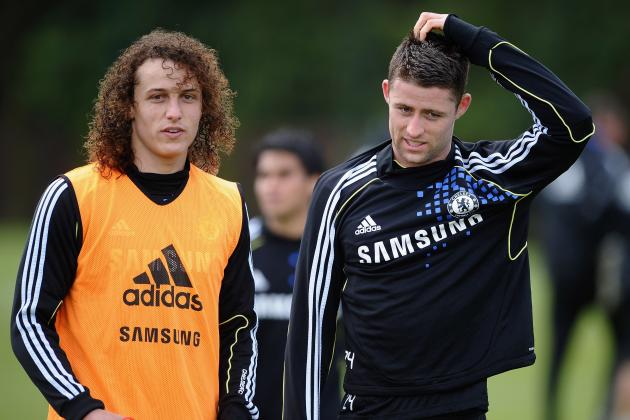 Laurence Griffiths/Getty Images

Chelsea will be without both John Terry and Branislav Ivanovic who have been strong all season.
However, Terry's last outings since being suspended have not been up to par in general, and he may not be a bad omission if he were to have a bad match.
Ivanovic on the other hand has a habit of scoring from set pieces when the occasion calls for it.
That kind of clutch player in a spot could be missed.
The Blues will be calling on the flashy David Luiz and at times suspect Gary Cahill to anchor the defense in the face of some of the games best playmakers.
Bastian Schweinsteiger, Franck Ribery and Arjen Robben are going to create issues all night for the defense that will also have to vigilant of Bayern's resident poacher, Mario Gomez who has plundered 40 goals in all competitions for the club this season.
To say it gently, the odds are stacked against Chelsea.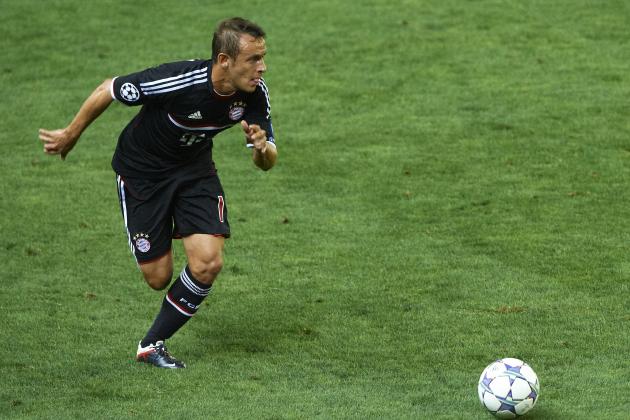 Manuel Queimadelos Alonso/Getty Images
Rafinha
While Chelsea have what appears the toughest task in defense, the losses of both Holger Badstuber and David Alaba for Bayern could be equally as hard on the Bavarian's.
If Fernando Torres and Didier Drogba do indeed partner in attack and start the match lively, then Bayern could see the two combine for an early goal.
However, unlike Chelsea, Bayern have veteran defender Daniel Van Buyten who could be fit in time as well as Rafinha who is quality though not as often utilized to fill in for Alaba.
Rafinha's only problem could be if he gets to far forward and leaves the left side open on the counter attack. If Chelsea choose to gamble with Salomon Kalou in the first team down the left, his pace could exploit the attacking fullback's weakness in one-on-ones.
The German club, however, does look to be more equipped to fill their gaps at the back for the final in the long run and could prove the difference.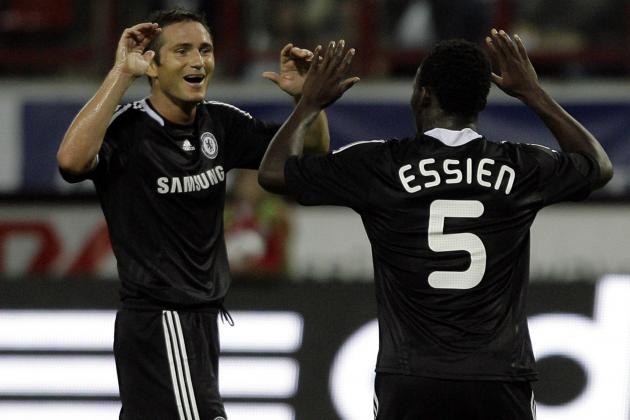 Dima Korotayev/Getty Images

While Bayern have been dealt the blow of losing Luis Gustavo, Chelsea have been hampered much worse by the loss of both Raul Meireles and especially Ramires.
The Blues Brazilian has been their best playmaker in the second half of the season, but that will not help them now.
Chelsea's veterans in Frank Lampard and Michael Essien have to play at their best or risk giving Bayern the run of the play in the central third.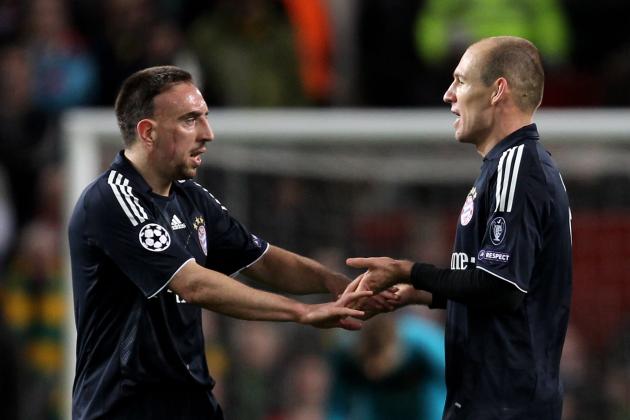 Alex Livesey/Getty Images

Bayern Munich poses three of the best midfield-winger combination players in the game between Bastian Schweinsteiger, Arjen Robben and Franck Ribery.
All of them will be on top form for the match and will have something to prove after failing to deliver the UEFA Champions League in 2010.
With this final being on their home turf, it is even more of a must win and all three of them have the potential to be the catalyst that sets Munich alight and provides either the goal or the goal opportunities that win the Bavarian's their fifth European final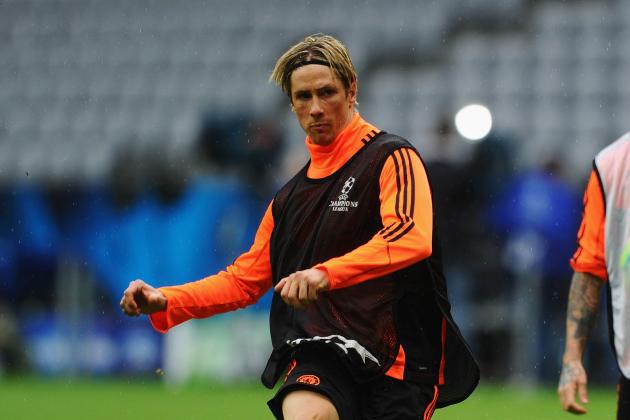 Mike Hewitt/Getty Images

Without Raul Meireles or Ramires, Chelsea have to look elsewhere for the player that will provide the spark.
If the Blues fans had it their way, the only choice for that man would be Frank Lampard.
Bayern are likely to shackle the English veteran all night in expectation of such a hope.
However, that will free up room for Juan Mata to possibly reemerge as a catalyst for the Blues.
Moreover, it could also give the much needed space to another Spanish star that has looked bright in recent months, Fernando Torres.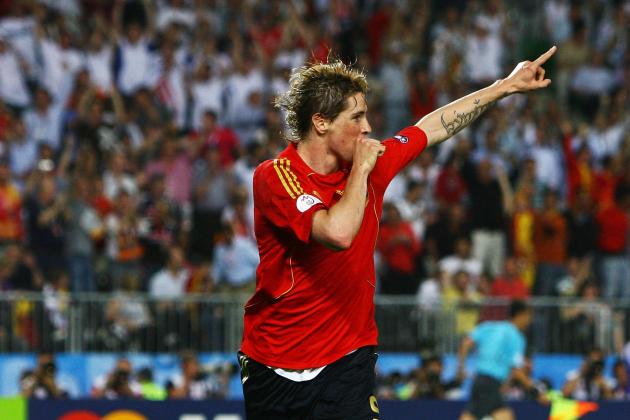 Alex Livesey/Getty Images

The last time Fernando Torres faced off against German opposition in a major final he was the hammer blow that won his side the cup.
However, that was the 2008 UEFA European Championship, and it was the Spanish National Team versus the German National Team.
It also was four years ago, but who is counting?
Nevertheless, Torres is a player that finds a way to shine in the biggest of matches more often than not, and if he gets the open space, he could finally get the monkey off his back.
Although he is the underdog this time around, Torres will be a huge factor in the match if he has some room to work and Didier Drogba bullying the other defenders in his wake could make the difference.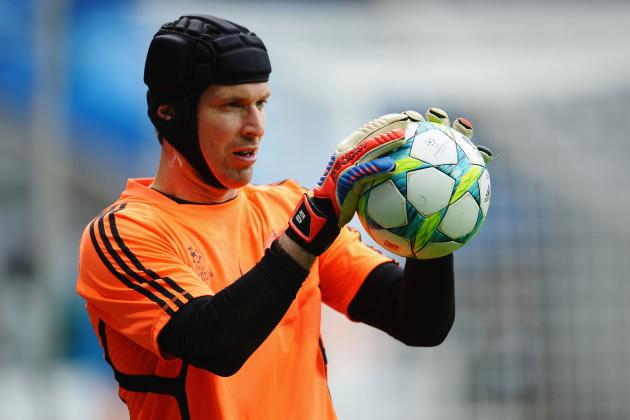 Laurence Griffiths/Getty Images
Petr Cech
Two of the world's best keepers will be facing off behind the battle of open play.
Chelsea veteran keeper Petr Cech recently came to the rescue of his side during the English FA Cup final when he pulled off a save for the ages when he controversially stopped Andy Carroll from drawing Liverpool level.
Manuel Neuer equally was the savior for his side in the Champions League semifinal match against Real Madrid when he saved two penalties from two of the world's best players at the spot in both Cristiano Ronaldo and Kaka.
Either way, these two keepers will have their hands full at either end, and whoever can lead his defense better in crisis will likely be the victor.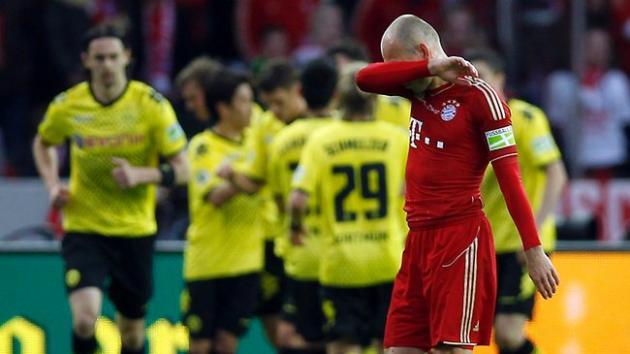 Arjen Robben cannot believe his eyes
While Chelsea continue to ride high on the wings of FA Cup glory, Bayern Munich were served a swift dose of reality last weekend by Borussia Dortmund.
Munich were pounded 5-3 by Dortmund who also beat the Bavarian side to the German Bundesliga title.
The Champions League final will prove just how short of a memory Bayern have if they are to be successful and take home the most coveted club trophy in Europe.
Alex Livesey/Getty Images

When it comes down to it both sides will have to have made a few tactical changes.
Bayern will have to press their advantage of stronger attacking players, however their defense could be exposed on the counter with Daniel Van Buyten not the fastest in transition and Rafinha in danger of being caught due to his overzealousness in going forward.
Chelsea will have to rely on the counter at least in the beginning as Bayern will want to make sure they are on the board first at home.
The Blues have proved to be deadly on the counter though as it was a counter attacking goal from Fernando Torres that saw them surpass Barcelona in a match that saw the Catalan side have 23 shots during 83 percent of the possession in comparison to Chelsea's seven shots and 17 percent possession.