Stanford Football: 5 Post-Spring Practice Dates to Remember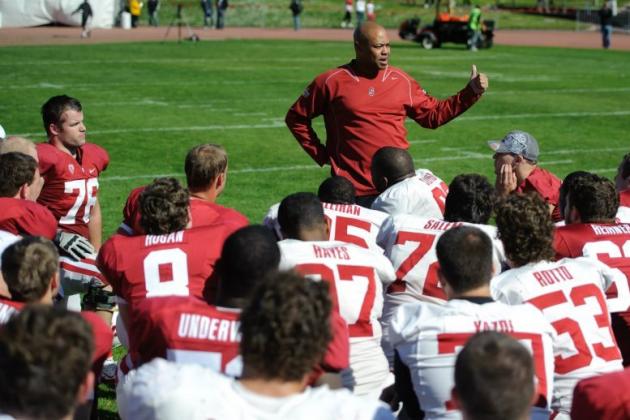 (Photo isiphotos.com)
Stanford's spring practices are in the books and the final grades are in. The Andrew Luck era has officially ended on The Farm.
What next for Cardinal football fans? Here are five dates to circle on your calendars—but act quickly, as the first couple dates are coming up fast. Let's see when.
Begin Slideshow

»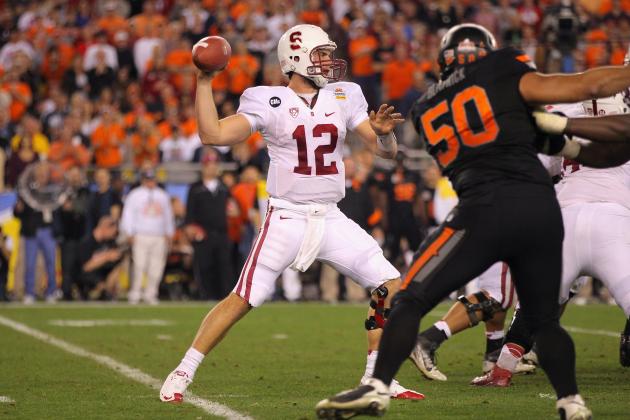 Doug Pensinger/Getty Images
With the number one pick in the 2012 NFL draft....
Up to four Stanford players could be first-round picks in this week's NFL draft: Andrew Luck, David DeCastro, Jonathan Martin, Coby Fleener.
Which would be the best NFL draft ever for the Cardinal.
The last time a Stanford player was chosen in the first round was in 2003 (OT Kwame Harris, by the 49ers). And there have been three drafts with a pair of Cardinal players selected in round one: Bob Whitfield and Tommy Vardell in 1992, James Lofton and Gordon King in 1978 and Jeff Siemon and Greg Sampson in 1972.
Four in Round 1 on Thursday would be historic.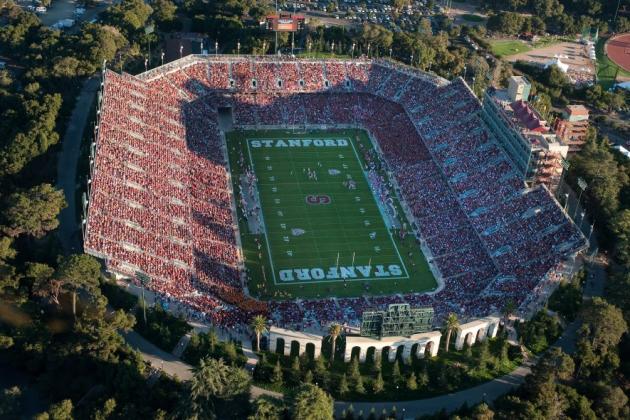 (Photo Stanford Football)
Stanford enjoyed its best attendance figures in years in 2011, averaging 49,997 fans per home game.
(The listed capacity for Stanford Stadium is 50,000. So why didn't those three fans show up?)
The program hopes to build on the momentum of two BCS bowls with higher season ticket renewals for 2012, even without Luck and seven other starters from the 2012 Fiesta Bowl team.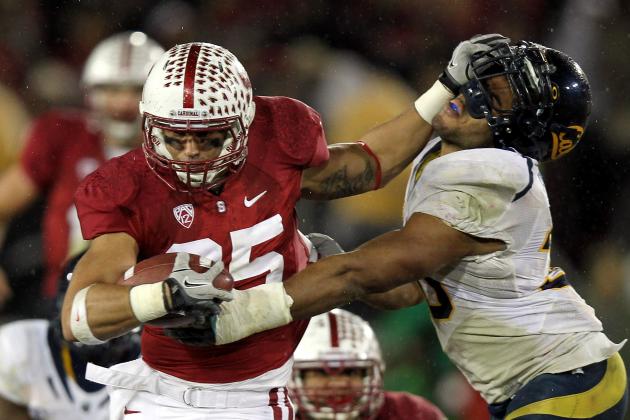 Ezra Shaw/Getty Images
Gaffney: Just Say No to MLB
Stanford's top backup RB, Tyler Gaffney (6.1 yards per carry and eight total touchdowns in 2011), is a star outfielder on the baseball team.
He has indicated he could leave The Farm and seek his fortune in baseball, depending on what happens in the draft.
So far this season, Gaffney has hit .240, well below his .327 clip of his freshman and sophomore seasons, both of which ended with honorable mention All-Conference honors.
Gaffney has, however, led Stanford with 36 runs scored and six steals. He has handled 77 chances in the outfield with only three errors.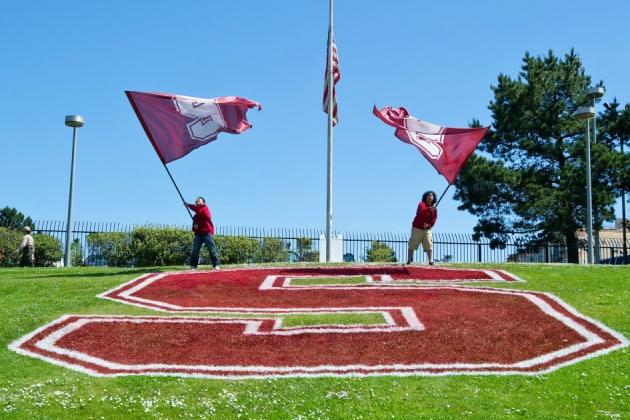 (Photo by David Bernal)
The most highly anticipated freshman class ever on The Farm will join returnees from three straight bowl teams as fall practice begins on Aug. 6.
Unlike almost all other BCS schools, Stanford is on an academic quarter system, and most other undergrads won't appear on campus until mid-September, which means the players will pretty much have the place to themselves as they prepare for the 2012 season.
No distractions, no excuses.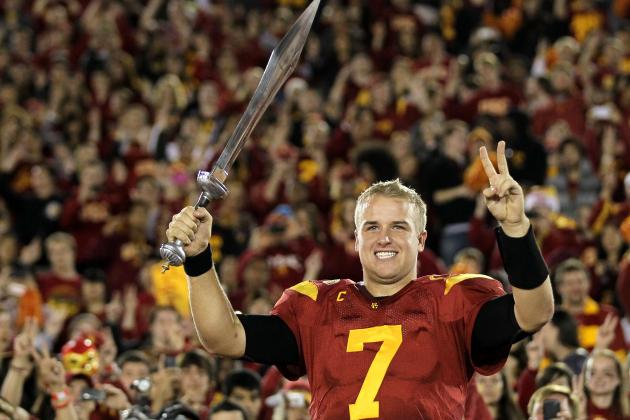 Stephen Dunn/Getty Images
Barkley: never a winner vs. Stanford
Stanford opens 2012 with three home games in a row. The first two, against undermanned San Jose State and a basketball school called Duke, should be extremely winnable games.
The third contest is on Sept. 15 against presumptive preseason national championship contender USC.
While the Trojans have been notoriously slow September starters in the Lane Kiffin-Matt Barkley era, their first string offensive and defensive units will certainly be loaded with talent on Sept. 15, 2012.
The Cardinal have lost only once to USC since 2006.