Judgment Week Begins for FC Barcelona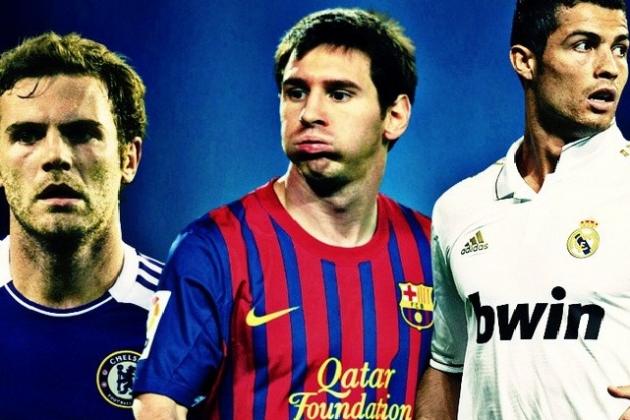 Judgment Week for Messi and Barcelona
Three games. Two teams. Two titles on the line. All within one week.
This is the task at hand for FC Barcelona beginning on Wednesday as they take on Chelsea in the UEFA Champions League semifinals. El Blaugrana will travel to Stamford Bridge; to the scene of one of the greatest moments in club history — where Andres Iniesta scored the goal that sent Barcelona to the 2009 UCL Final.
Some say Stamford Bridge is the scene of one of the biggest robberies in UEFA history.
Saturday is the biggest game of La Liga this season as Real Madrid will come to the Camp Nou to try and essentially win the league title.
Judgment week ends for Barcelona next Tuesday as Barça host the Blues for the return leg of the semifinal.
La Liga and the UEFA Champions League can all be lost in just a few days. Pep Guardiola and his team have been through pressure weeks like this before, so they are mentally prepared for this.
Now we see if they can get through the week still in the race for both titles.
Here's a quick breakdown of the biggest week in FC Barcelona's season.
Begin Slideshow

»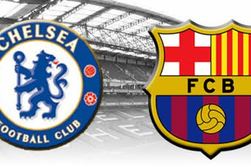 Chelsea vs. FC Barcelona
The week will begin this Wednesday as El Blaugrana will travel to Stamford Bridge and take on a Chelsea team that has been rejuvenated under Roberto Di Matteo.
The Blues come off a 5-1 beating of Tottenham in the FA Cup semifinals. David Luiz is out for both semifinal legs as he suffered a hamstring injury during the game against the Spurs.
Roberto Di Matteo will look to go all-in the first leg as he knows how tough it will be to score goals in the return leg. In Champions League play this season, Barcelona has only given up four goals at Camp Nou. Getting goals will be tough for The Blues in the second leg.
In my opinion, I don't see Pep Guardiola changing things up for Chelsea. Like the quarterfinal road game against AC Milan, look for a defensive style of play throughout the game. This might be the type of game that Seydou Keita starts.
The Chelsea player to watch out for is Didier Drogba.
Barcelona has always had issues containing the forward whenever these two teams have met in the past and this semifinal will not be an exception. Javier Mascherano and Gerard Pique will have their hands full with Drogba. The midfielders — especially Sergio Busquets and Keita — will need to stay back this first leg and help the defense try to contain Drogba.
Another player that could kill Barcelona is Ramires. Juan Mata is always a threat.
Cesc Fàbregas will see time on the pitch as Pep will look to play it safe and dictate the game with midfield control.
Of course Lionel Messi can take over this game — or any game for that matter.
Cristian Tello would be a great substitution of a game like this. Isaac Cuenca would be a solid sub as well but Tello's speed would be too much for Chelsea's midfielders to catch up to and hurt the Blues' back line. Look for Tello to come in to the game to frustrate the Chelsea defenders and try and get a crucial away goal.
I see this being a tight, psychical game with Chelsea playing counterattacking football. Barcelona will control the midfield as usual, but I don't see many goals being scored.
Other than Drogba and Messi, the one player to watch for in each team is Ramires for Chelsea and Alexis Sanchez for Barcelona.
In the end, I see the game ending in a tie with Barcelona getting the much-important away goal.
Final: FC Barcelona 1, Chelsea 1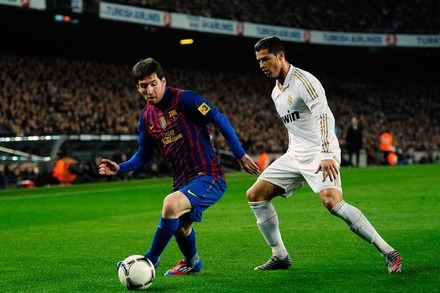 El Clásico is coming!
El Clásico is coming.
Both Real Madrid and FC Barcelona will obviously be looking to leave Munich and London healthy and with plenty of energy left for El Clásico. I expect Barcelona to have the more physical game against Chelsea compared to what Real will encounter against Bayern Munich.
With this in mind, look for Pep Guardiola to substitute key players like Xavi, Carles Puyol and/or Alexis Sanchez against Chelsea in order to keep them fresh for El Clásico. Also, don't be too surprised if Xavi, Andres Iniesta and Cesc Fàbregas are not on the pitch at the same time on Wednesday. Pep may naturally look to rest the older Xavi especially, as he did in last week's game versus Levante, so look for a solid midfield rotation with Keita being a part of it during the Chelsea game.
All Barcelona fans will be watching the first leg of Bayern Munich vs. Real Madrid to see how the Germans fare against Barça's biggest rival. One thing to keep an eye on is how Bayern attacks Real and if Bayern expose any Real weaknesses. Jose Mourinho will also sub out key players as well during the Bayern game, thinking ahead to El Clásico as well.
As much as I have to talk about this Saturday's matchup, including giving you my prediction, I'll hold off until my next article "El Clásico: Win or Lose Title" comes out later this week.
Like Mascherano said, "Chelsea first."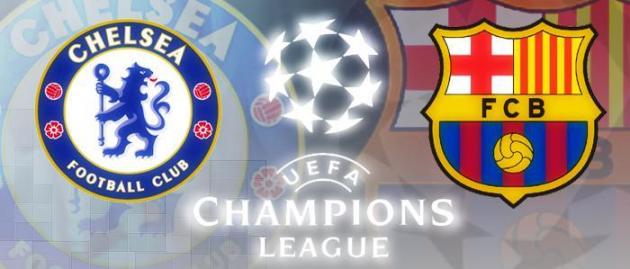 FC Barcelona vs. Chelsea
The return leg of the Champions League semifinal will be an all-out brawl as Chelsea will look to try and do what has only happened four times at the Camp Nou this UEFA Champions League season: score goals.
If Barcelona is down on aggregate after the first leg, Pep obviously has no choice but to go all-out on attack. Pep would look to go for a 3-4-3 lineup. This would be a game that you would see Fàbregas, Iniesta and Xavi playing in an almost diamond formation in the midfield as Busquets would play CDM, Iniesta and Fàbregas on the sides, and Xavi playing more of a CAM. The starting lineup would look like:
Valdes
Alves, Pique, Puyol
Iniesta, Xavi, Busquets, Fàbregas
Sanchez, Messi, Pedro
If Barcelona comes back to the Camp Nou tied or leading on aggregate, look for Pep to have a similar lineup to the one he had against Milan in the return leg — offensive-minded yet safe. Keita would be out of the lineup and Adriano would be included in the back line. There would not be a drastic rotation of midfielders like in the first leg; either Fàbregas or Iniesta would play left wing while the other falls back to midfield along with Xavi and Busquets.
If there is a player not named Messi that will need to play a huge part offensively in the return leg, it is Pedro. The Canarian looks like he is getting back to the Pedro of old as he has scored two goals in the past three games. He will need to come up big like he did in last year's semifinal return leg against Real Madrid when he scored the goal that sealed the semifinal for El Blaugrana.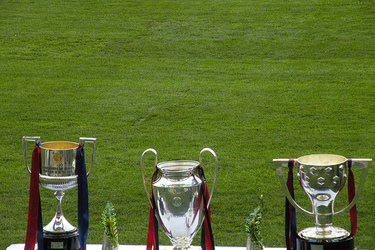 Can they get the triplet this year?
This week is judgment week for FC Barcelona. A tie would be a good result for Pep Guardiola's men at Stamford Bridge. A win; even better.
El Clásico is a must-win, period. You can kiss La Liga goodbye with a Real win or tie game.
The return leg at the Camp Nou against Chelsea will be an all-out battle regardless of the outcome of the first leg. We just don't know which team will have to be more aggressive than the other for goals.
Three games.
Two opponents.
Two titles on the line.
One week to determine it all.
Let's go!
Visca el Barça!
Xoel, The Voice of FC Barcelona on Bleacher Report!
Look out for my article "El Clascio: Win or Lose Title" later this week as well as "10 Biggest Collapses in La Liga History" coming soon.
Follow me on Twitter: @XoelCardenas
Don't forget to check out my other columns:
Pele: Lionel Messi's Most Famous Hater

The Imminent Collapse of Real Madrid?
FC Barcelona: 5 Reasons the Odds Are Looking Good for Them to Win the CL Title