2012 NFL Schedule: Highlighting Andrew Luck's Toughest Challenges
April 16, 2012

Christian Petersen/Getty Images
There won't be a honeymoon period for Andrew Luck in his first season with the Indianapolis Colts. Rather, it will be a trial by fire from day one for the likely first overall pick.
As if it wouldn't be hard enough for a rookie making the jump to the NFL, Luck has a depleted Colts offense to work with, and opposing defensive coordinators know it.
They'll be coming after the young signal-caller this year, and Luck will have to learn the tricks of the trade pretty quickly.
Of course, if any rookie entering the league is capable of doing so, it's Luck. However, he might want to get used to sitting on his butt after a large majority of passing plays.
Let's take a look at some of the bigger tests he'll face this season.
Houston Texans (Twice)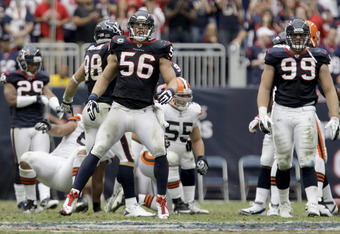 Thomas B. Shea/Getty Images
Houston has one of the league's best defenses, plain and simple. Even without the departed Mario Williams, they still get after the passer and finished sixth in the NFL with 44 sacks last season.
Luck will have a steep task trying to crack this defense twice in 2012. In the AFC South, the Texans are the new Colts.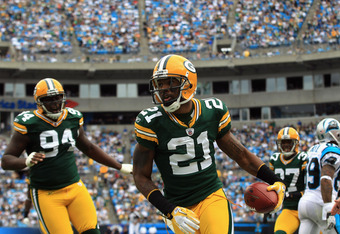 Streeter Lecka/Getty Images
Green Bay didn't have a very good defense last year, but they did lead the NFL with a whopping 31 interceptions, which was eight more than any other team in the league. Players like Charles Woodson are experts in baiting opposing quarterbacks—especially the young ones.
If Green Bay can rediscover the pass rush that made its defense so good in 2010, they'll be a tough task for the young Luck. That, and trying to keep up with Aaron Rodgers and the Green Bay offense is a tough task for any quarterback.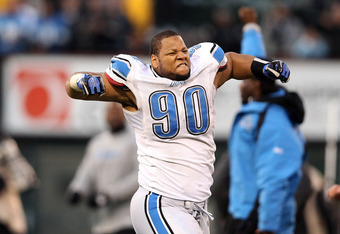 Ezra Shaw/Getty Images
The Lions have one of the better defensive lines in the NFL, and young players like Ndmakong Suh, Corey Williams and Nick Fairley give the team a scary rush right up the middle of the line. This is a surefire way to knock any quarterback out of rhythm.
With Cliff Avril and Kyle Vanden Bosch coming off the edge, the Lions get after the quarterback. Luck may find himself a bit sore after this one.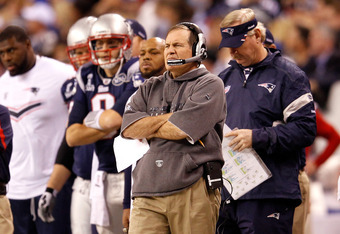 Rob Carr/Getty Images
The team's secondary wasn't very good last year. However, New England has Bill Belichick, master strategist, and they still finished 2011 with 40 sacks and 23 interceptions (tied for second in the NFL). 
Much like the Packers, the Patriots have an explosive offense that puts pressure on opposing offenses by constantly putting points on the board. Therefore, the real test for Luck won't be beating the Patriots.
No, just keeping it close will be his mission.
Hit me up on Twitter—my tweets light the lamp like Danny Briere.