BMW Formula 1 Car for 2009: First Pictures
January 20, 2009
BMW have launched their 2009 contender in the form of the F1.09 at the Valencia track this morning. Robert Kubica and Nick Heidfeld were both in attendance to reveal the car.
Mario Theissen said at the launch "In 2009, we are looking to maintain our first-class reliability record, while at the same time enhancing our performance levels so that we can be at the front of the pack on a consistent basis.
"We are aware that we are aiming extremely high. This is the final step in our development, and that's generally the hardest one to take."
The F1.09 is fully fitted with KERS, which will later be tested today.
Front View: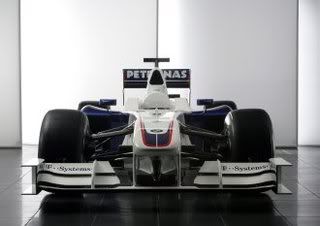 Side View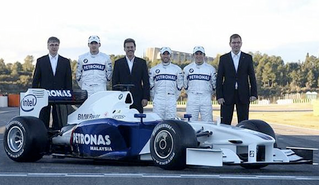 Testing Photos: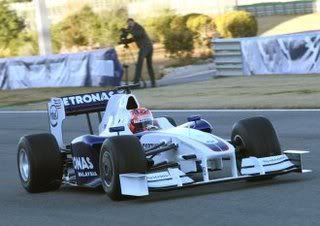 (more photos coming)
Other 2009 launches: