Ferrari F60: First Pictures
January 12, 2009
Ferrari are the first team to unveil the latest F1 challenger. The F60 so called because Ferrari have competed in all 60 championships.
The car sports the new regulation front and rear wings, as well as the new side-pod mounted wing mirrors for better vision, in the hope it will aid in not loosing your huge, wide, almost comically big front wing.
Felipe Massa will test the car later today.
The car is also fitted with the new KERS system which will be tested today, so the rumours that Ferrari weren't ready with KERS, were just rumours?
[Side view]
Testing Photo's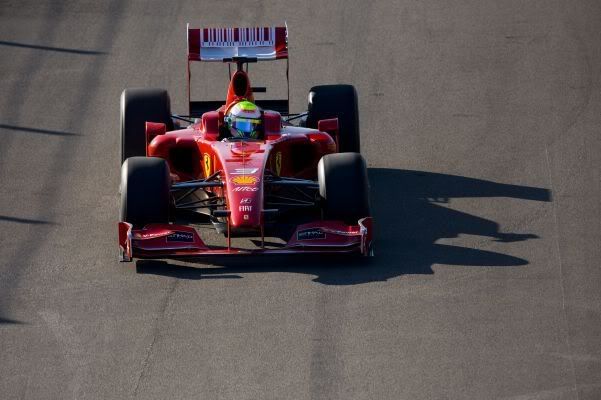 (Photo's courtesy of Ferrari)
Please Anne Doe's fantastic article for more photos of Massa in action, in the new F60.
Other 2009 launches: