McLaren
Toyota TF109: First Pictures
January 15, 2009
On Monday it was the first F1 launch of the Ferrari F60, which got relatively good comments and praise on its looks. Today, it's Toyotas turn.
Here are the first pictures from the launch which took place at www.tf109-premiere.com at 11:00 (GMT) today. (actual time I could get on, due to the sheer amount of traffic, was actually (11:20)
Watch the promotional video:
Front View: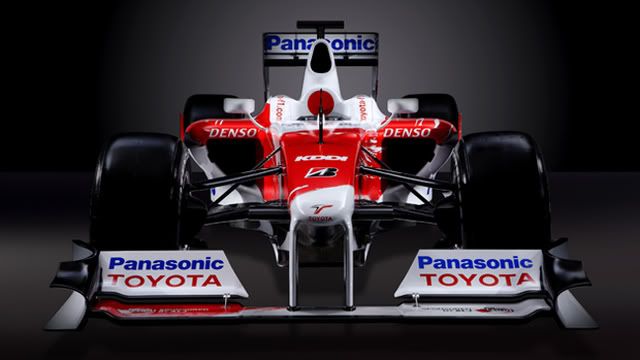 Top View: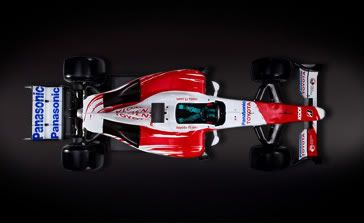 Side View:
Testing Photo's
Other 2009 launches:
Like the new article format? Send us feedback!