NFL Free Agency Tracker: Smaller Names Who Will Make a Colossal Impact
March 17, 2012

Doug Pensinger/Getty Images
Mario Williams, Vincent Jackson and Cortland Finnegan have been the biggest signings of the 2012 NFL free-agency period, but they aren't the only important pickups that have been made.
There have been a plethora of smaller signings involving second- or third-tier players that will actually make huge impacts on their respective teams.
With the big names taking up the headlines, and a certain guy named Peyton Manning taking up the coverage, it may be hard for these signings to get attention.
Here's a list of some of the most biggest signings by some of the smaller names:
Steve Hutchinson, G, Tennessee Titans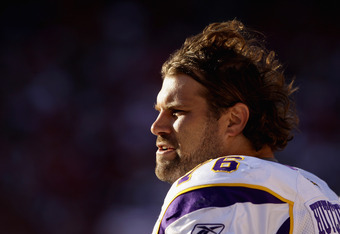 Ezra Shaw/Getty Images
This signing is important for many reasons, but it becomes an integral piece of the puzzle if the Titans are somehow able to sign Peyton Manning. 
Their offensive line was good, but bringing in a veteran guard like Hutchinson really puts them over the top. Last year Chris Johnson had a ton of trouble running the ball, and the guard position plays a huge role in the running game, so expect his numbers to go back up again because of this signing.
It also shows Manning that they are invested in protecting him, if he indeed does go there, so either way this is a huge move for the Titans.
Robert Meachem, Eddie Royal, WR, San Diego Chargers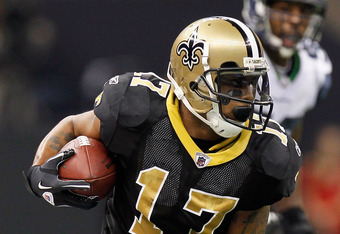 Kevin C. Cox/Getty Images
These two are a combo package for the purposes of this article, because for the Chargers they equal one big free agent.
Losing Vincent Jackson was a huge loss in free agency for the Bolts and their offseason wasn't looking too hot. Picking up Meachem was somewhat of a pick-me-up, as he'll be a good playmaker for Phillip Rivers.
Getting Royal to come aboard was nothing short of a win though, especially after he had looked to be going to the Redskins, until those talks fell apart.
Losing Jackson was a huge hit for this offense, but the pair of Royal and Meachem should all but make up for that loss.