Jaguars Reportedly Sign QB Chad Henne to 2-Year Deal
March 15, 2012

Sam Greenwood/Getty Images
The Jacksonville Jaguars solidified the quarterback position by signing former Miami Dolphins QB Chad Henne to a two-year deal. 
Florida Times-Union Jaguars' beat writer, Tania Ganguli, reported on Wednesday evening that Chad Henne had signed a deal with the Jacksonville Jaguars.
Don't know if this is out there, but the #Jaguars signed Chad henne to a two year deal.

— Tania Ganguli (@taniaganguli) March 14, 2012
There is a great deal to take from this news that will no doubt have repercussion on a number of players, and one in particular that plays in Denver. 
Jacksonville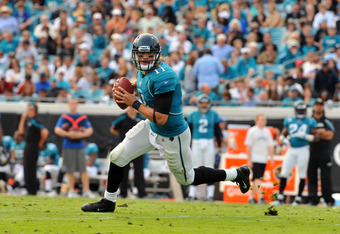 Al Messerschmidt/Getty Images
There is now a shuffle that will take place immediately in Jacksonville. Blaine Gabbert will not get the vote of confidence and will instead get a player with whom he will have to battle for playing time. 
There is so little confidence in Gabbert, who threw for 2,214 yards in his rookie season and had 12 touchdowns, but suffered 11 interceptions and five fumbles. 
Henne was the starter in Miami until he was replaced by Matt Moore who led the Dolphins to a 6-6 record after taking over the position. 
Denver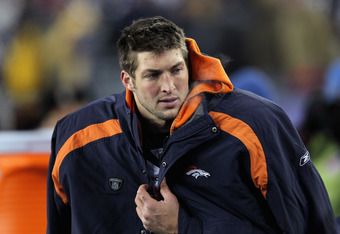 Jim Rogash/Getty Images
The more intriguing rumor of the past week was that the Jacksonville Jaguars were interested in Tim Tebow. 
This move would all but cut any hope that the Jags would make a play on Tebow if Peyton Manning does indeed sign with the Denver Broncos. 
It seems far more likely that we have an open competition in Jacksonville between a second-year quarterback with little faith from the staff, and a QB that failed in Miami. 
The fact that neither of those is the obvious long-term answer may mean that Tebow or some other quarterback will ignite rumors once again shortly. 
As Matt Flynn and Peyton Manning get the most love from the media, it's Chad Henne who gets the first substantive deal.