The Rock vs John Cena: 5 Reasons Why You Should Be Team Rocky at WrestleMania 28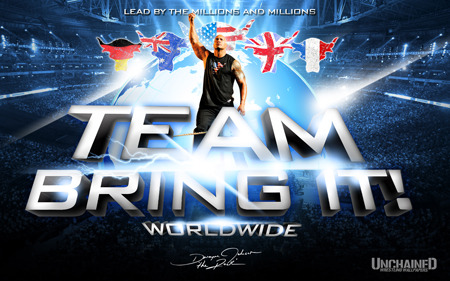 The supposedly biggest feud in history at the supposedly biggest Wrestlemania in history is currently and unwillingly lopsided. Obviously, I don't need to convince many people but if you're one who has recently adopted the Cenation and its beliefs after reading the sister-article to this, then this article is here to convince you otherwise.
I highly suggest you do read 5 Reasons To Be One of Team Cena to complete the whole serene reading experience and experience my waves of neutrality.
Let's delve into WWE's ploy of making this a balanced feud and fun for all. Trust me, both these stars are giving their heart out to the feud.
Without further ado, let's see why you should be sporting a Team Bring It shirt at WrestleMania 28 or in front of the television and making stuff trend on Twitter.
Begin Slideshow

»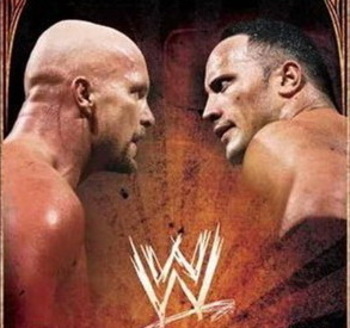 No heel in the world can garner as much hate as WWE can for just one reason: PG.
These two letters take the whole and undiluted blame for all that is wrong in WWE today. Bad booking? Blame it on PG. Neglected Divas? Blame it on PG. Ricardo Rodriguez has a bad hairstyle? Blame it on PG.
John Cena, being the face of this era has taken the brunt of that harsh hatred, and deserve it he may.
Rocky on the other hand symbolizes the Attitude Era—the golden era of WWE. Despite WWE's aims to market the product towards kids, it still has its colossal share of adult fans who love the business and the sport and they aren't leaving. They aren't liking what they see either.
To them Rocky brings memories of the times that were, and they use these memories to further discredit everything that is wrong with today's product. There is a lot wrong with it, no doubt.
In simple words, if you support PG era over Attitude era, you're not cool.
I didn't say that, that's the People's Opinion.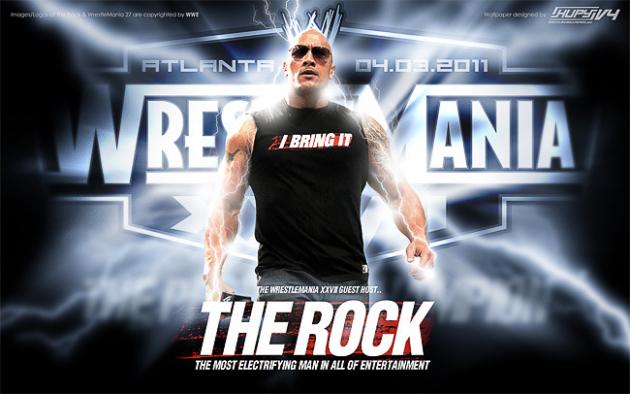 The Rock has been known as the most electrifying man in sports entertainment, and he has lived up to it.
Not many people can make the world go crazy over an elbow drop or just a single punch. Not many people can make the people chant their name whenever they want them to. Not many people can make the ladies faint with just an eyebrow.
The Rock can, however.
His newfound obsession with Twitter is just a transient cyber infatuation. Once he moves on, you'll see the guy who promises electrifying moments whenever he appears on the screen.
Moments even more electrifying that Hunico's unmasking.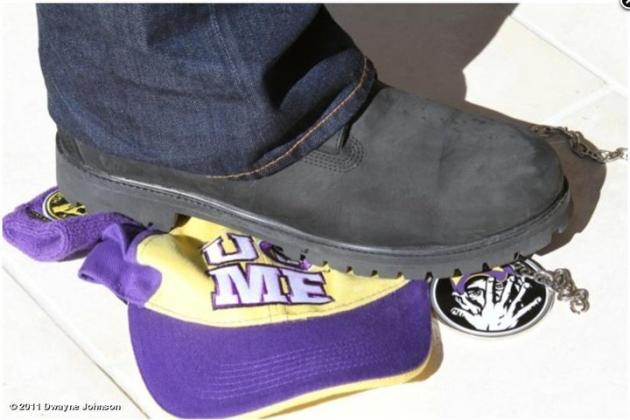 The only reason Rock is garnering a minute amount of hate in this feud is because he is taking too long to not make sense in terms of this feud. But this loss of sensibility has come with the gain of entertainment, which is why the hate is of a minute amount.
Watching the Rock throw Cena colognes and garden gnomes in a way only Rocky can is entertaining. Watching him walk out and dish a Rock Bottom to Mick Foley is entertaining. Heck, watching him outside WWE in a fairy's tutu or even as a bad-ass cop is entertaining.
That's what Rock and Dwayne Johnson, Dwayne Johnson and The Rock (s-s-s-same person!) thrive on—entertainment. In and out of the ring. Everywhere.
...and who doesn't love entertainment? Add in a few trending Rocky topics every Monday, and it's win-win!
WWE can name all the RAWs upto Wrestlemania as RAW Gets Rocked! and it'll sell more than what they sell if they just advertise RAW SuperShow.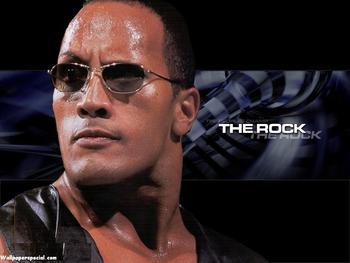 There was a time when Rocky Maivia was booed. Then the Rock was born. Then came a time when the Rock was booed. Then super-awesome heel Rock was born. Then the Rock left for seven years and came back as a Twitter-loving, satellite-prone Dwayne Johnson android. That's when hate for John Cena was made prominent.
The Rock has always adapted to the crowd. Maybe he could afford to as there were heroes in the form of HBK and Stone Cold and Triple H who could carry the crowd with them incase one hero gave up on them. Maybe he had that freedom, and maybe John Cena doesn't. But the fact of the matter is that he did adapt.
He didn't find a reason to wear to a Rise Above Hate shirt. All he did was come out and ask the crowd "you want to boo the Rock?" and that was it. A heel was born.
Given this freshness, the Rock was always new. The Rock was never, and I mean never, stale.
John Cena, on the other hand, has accumulated a Cenation version of X-Pac heat where the fans do like him, but not his gimmick. In other words, John Cena is a heel.
So no more heel articles please.
Nah actually, keep them coming. That's what WWE wants.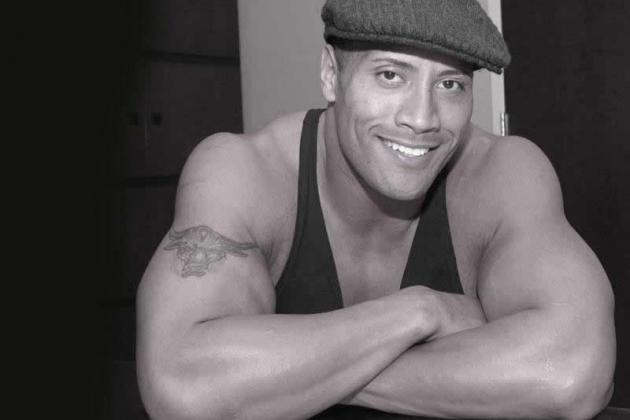 In the immortal words of Vincent Kennedy McMahon—"No man will ever be bigger than the WWE!"
He is right, no man will ever be. But some men came close. Men like Hulk Hogan, Shawn Michaels, Stone Cold Steve Austin and Undertaker. And Dwayne 'The Rock' Johnson.
There is no bigger reason to support The Brahma Bull than the fact that he is indeed the jabroni beatin', pie eatin', trailblazin', eyebrow raisin' most electrifying man in all of entertainment. The Rock is a legend, and no amount of irksome Twitter trending can overwrite the annals of wrestling history he has created.
The numerous segments, the eyebrows, the Jonathan Coachman bashing and the catchphrases are select few of Mr. Electricity's greatest traits. He created so much in wrestling at such a young age and could afford to take up another career and make it just as big even before he could turn 40. That's a combination of talent and luck, and that's the making of a legend.
Let not the recent satellite segments, video clips and hashtag love fool you. He has been one of the greatest WWE has ever produced, and while they say that for a lot of people... it also holds true for a lot of people.
Team Rocky means you support one of the best.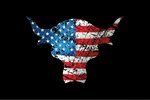 I hope you do read 5 Reasons To Be One of Team Cena before commenting on my level of bias or lack of thereof.
Just to add a personal touch, do put in your comments whether you are one of Team Cena or Team Rocky.
If you're not interested in this match at all, then put in Team Jerry Lawler for obvious reasons.
Thanks for reading and be sweet in your comments.
Shalaj Lawania is gradually getting older at Bleacher Report and that's about it. You can become a fan of his if you like his work or follow him on Twitter (@_Apex_Predator_) if you really can put up with his useless tweets. Annoying tweets or not, do leave a comment for this article!