Subway Fresh Fit 500 Results: 5 Good, 5 Bad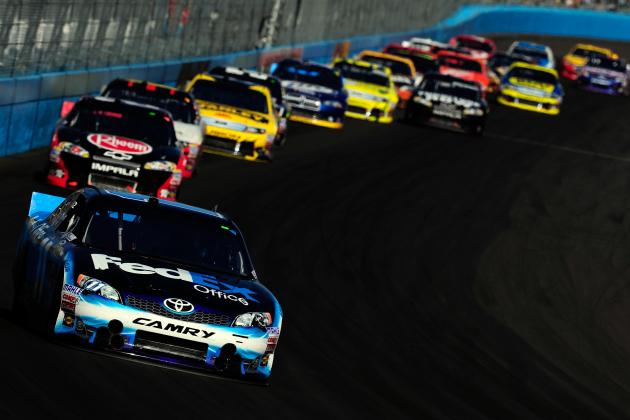 Robert Laberge/Getty Images
Denny Hamlin led the way in Phoenix, but other drivers had a good day in the desert as well
The boys of NASCAR were in Phoenix for race No. 2 of the 2012 NASCAR Sprint Cup Series season.
Some drivers quenched their thirst for a good run in the desert, while others were left heartbroken in the waning laps.
In the end, Denny Hamlin and his No. 11 Joe Gibbs Racing team beat them all.
Who was good and who was bad on Sunday at Phoenix? We've got you covered!
Begin Slideshow

»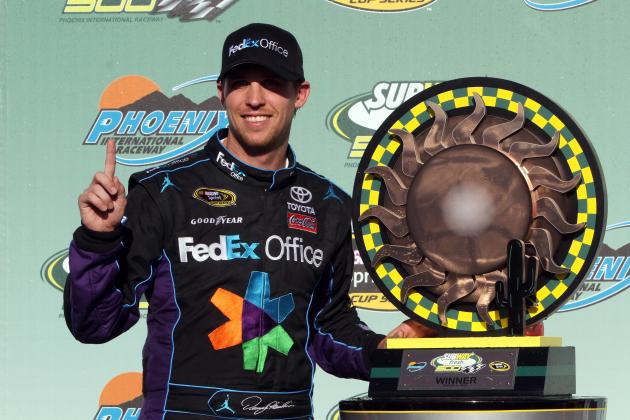 Jerry Markland/Getty Images
Hamlin found the way to Victory Lane on Sunday, and now leads the points standings
How do you rebound after a major letdown in 2011?
If you're Denny Hamlin, you go out and win the second race of the season.
Hamlin led the final 59 laps en route to his first victory since June of last year, when he won at Michigan.
Hamlin has a new crew chief this year in Darian Grubb, and it appears Hamlin's on-track swag may be back as well. Though early in the season, Hamlin has shown that he's not afraid to mix it up and run up front again.
He also now leads the points standings for the first time since November 2010.
After winning eight times in 2010, Hamlin only won once in 2011. But on Sunday, he showed that he's a force to be reckoned with in 2012.

Tyler Barrick/Getty Images
Neither Stewart nor Newman was left smiling after a tough day at Phoenix
While Darian Grubb was busy celebrating in Victory Lane with his new team, his old team was off having a really bad day.
Tony Stewart and Ryan Newman both had fairly solid runs going at Phoenix, but within just laps of each other, both drivers fell far out of contention.
Stewart was running in the top 15 with less than 70 laps to go when his car just shut off. With NASCAR's new fuel injection setup, the cars need to go through a lengthy series of flipping switches before they can turn back on.
Unfortunately for Stewart, the lengthy process cost him two laps, and he finished 22nd.
Just laps later, Newman got turned into the outside wall by Carl Edwards while running sixth. He also finished two laps off the pace in 21st, just ahead of his car owner.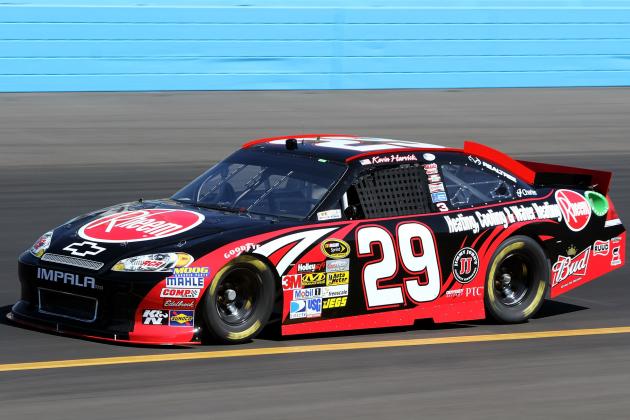 Jerry Markland/Getty Images
Harvick had a strong run at Phoenix, leading the most laps and finishing second
The Closer couldn't quite close the deal, but he was still solid at Phoenix.
Harvick led the most laps and finished second after running out of fuel coming to the white flag.
After such a strong run and coming oh-so-close, a runner-up finish may not have been exactly what Harvick was looking for.
But if Sunday was any indication, Harvick will be right in the thick of the championship battle for the third consecutive year in 2012.
Jerry Markland/Getty Images
Kasey Kahne did not have the day he was hoping for in Phoenix
Coming into Sunday's race, Kasey Kahne was the only man to win on the new configuration at Phoenix.
He was the favorite to win once again on Sunday, but that all went out the window after just 20 laps.
Kahne was running second after an early restart when he got loose coming off Turn 4, over-corrected the car, and careened into the outside wall on the frontstretch.
Kahne had to take his car behind the wall for repairs, and finished 38 laps down in 34th.
It was the second consecutive week that Kahne crashed out of contention.
Though there's plenty of time left until the Chase starts, Kahne's first two races with Hendrick Motorsports have been disappointing.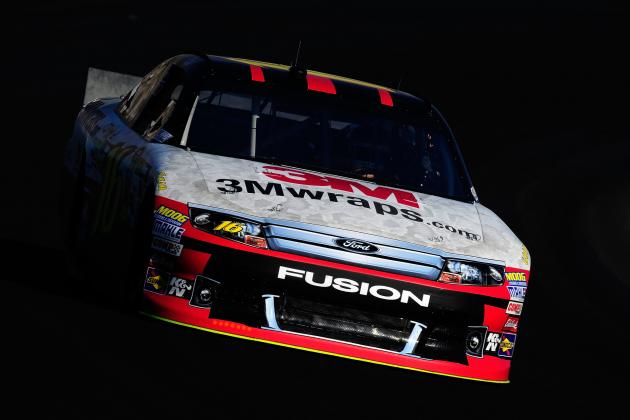 Robert Laberge/Getty Images
The Biff is quietly sitting second in the points standings after two solid runs
Don't look now, but Greg Biffle may be this year's version of Matt Kenseth.
No, not the Matt Kenseth who won the Daytona 500; the Matt Kenseth who consistently finishes up front every week, without any attention whatsoever.
Biffle finished third on Sunday at Phoenix, but you wouldn't know it.
He really didn't do anything special. He never led, nor did he ever really contend for the lead. But Biffle did run in the top 10 all day.
And when it counted, he was right there to close out another solid run.
Christian Petersen/Getty Images
Marcos Ambrose had a solid run at Phoenix, but it all went up in smoke with 18 to go
The heartbreak of the race came with 18 laps to go.
Marcos Ambrose was sitting in third, ready to tie his best finish on an oval. He was good to go on fuel. All that was left to do was finish the race.
Then, 18 laps from the finish, it all went up in smoke.
Ambrose came off Turn 2, and dropped to the bottom of the track. One car passed him, and then another.
A few puffs of smoke later, and Ambrose was in the garage.
It was a gut-wrenching end to a magnificent day for the Tasmanian Devil. And if his No. 9 team can pull off some more runs like this, Ambrose will be a contender in no time.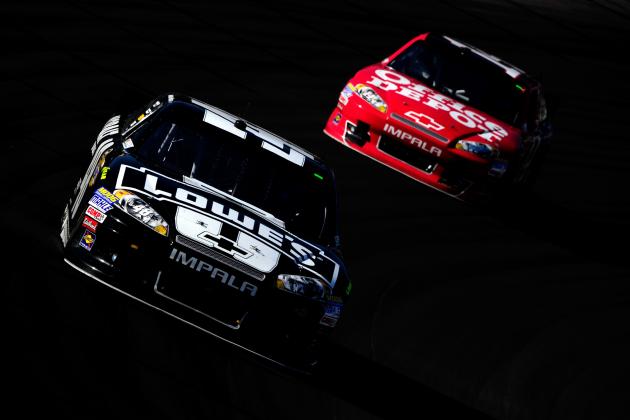 Robert Laberge/Getty Images
Jimmie Johnson had the run he needed at Phoenix
Phoenix was just what the doctor ordered for Jimmie Johnson.
After the disaster that was Daytona, which included a Lap 2 accident and a major penalty, Johnson rebounded with a solid day at Phoenix.
He led laps and showed plenty of speed, and had it not been for a loose wheel mid-way through the race, Johnson may very well have won the thing.
As it is, Johnson leaves Phoenix with a fourth-place finish, and heads to a track where he has won four times.
And he does so with a positive number of points.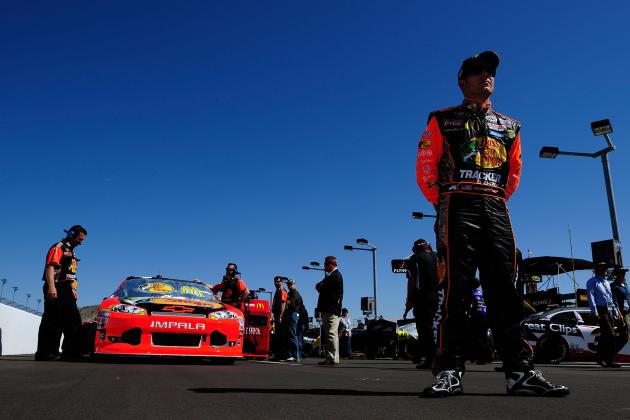 Robert Laberge/Getty Images
Mechanical problems continued to plague McMurray at Phoenix
After suffering mechanical problems at Daytona, McMurray saw more of the same at Phoenix.
After being involved in an early accident, McMurray's day finally came to an end at Lap 212 when his engine let go.
After two bad races to start the season, McMurray finds himself in a hole similar to the one he was in last season.
McMurray's hope now must be that his No. 1 team can put an end to these mysterious mechanical gremlins that seem to be plaguing his season.
And fast.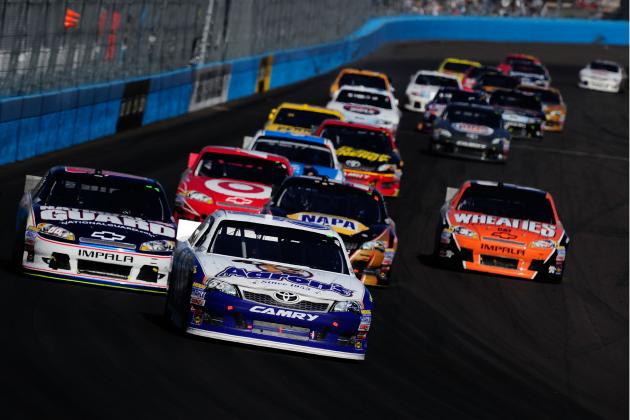 Robert Laberge/Getty Images
Mark Martin continues to show muscle, even at the ripe old age of 53
The ageless one continues to show the world why he's not ready to hang it up, even at the age of 53.
Martin led the field to the green flag at Phoenix after capturing his 52nd Pole award, and ran in the top 10 all day en route to a solid ninth-place effort.
Martin now has top 10s in each of his first two races, but only has a deal to run 25 events this year for Michael Waltrip Racing.
If the strong runs keep coming, Martin may just be tempted to fill out the rest of his racing calendar.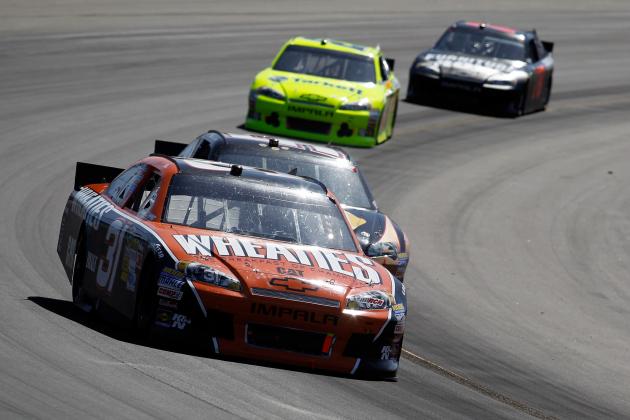 Todd Warshaw/Getty Images
Burton fell just 21 laps short of a strong run at Phoenix
Jeff Burton came so close to a strong run. But like Marcos Ambrose, he fell just shy.
Burton's engine fell apart with 21 laps remaining in Sunday's race, relegating him from a top 10 to a 33rd-place effort.
Like Ambrose, the good news for Burton is that his team showed some muscle at Phoenix, and may just be good enough to contend for a Chase slot if Sunday's race was any indication.
Now if they could only find a way to get the car to run on Wheaties...