Brett Lawrie: Ranking the Blue Jays Infielder Among AL East Third Basemen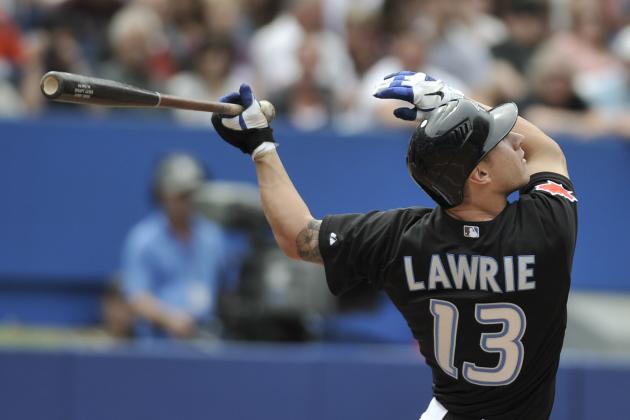 Brad White/Getty Images

With Spring Training only days away, each AL East team will enter camp with a player firmly entrenched at the hot corner. Kicking off the season at third will be Mark Reynolds (Baltimore), Kevin Youkilis (Boston), Alex Rodriguez (New York), Evan Longoria (Tampa Bay) and Brett Lawrie (Toronto).
Here, we will assess how these five stack up against one another to see which teams hold a positional advantage over their division rivals.
The Blue Jays representative, Brett Lawrie, is the next big thing in the AL East, but will be joining a company of elite third basemen in 2012.
Begin Slideshow

»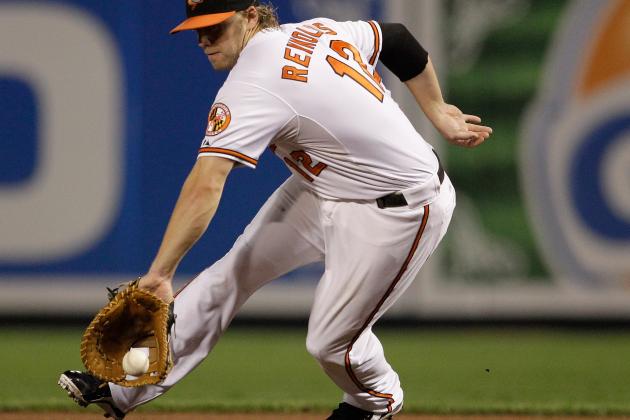 Rob Carr/Getty Images

Reynolds arrived in Baltimore during the 2011 offseason via Arizona and came to his new club as advertised—big power, a lot of swinging and missing.
Reynolds mashed 37 homers, but struck out 198 times. Sadly, his strikeout total was the lowest of his career in any full season.
Despite the constant whiffing, which led to a .221 AVG, Reynolds was able to post an OBP of .323. Not bad in combination with nearly 40 home runs.
Though he can hit, Reynolds is a butcher in the field. In 114 games at third base last year, the fromer Diamondback posted an embarrassing .897 fielding percentage.
Between the strikeouts, poor defensive play and staunch divisional competition, Reynolds enters 2012 as the least appealing option at the hot corner that the AL East has to offer.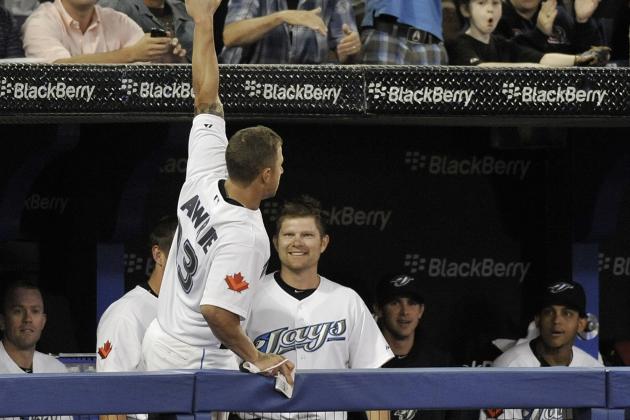 Brad White/Getty Images

I know, I know. Alex Rodriguez and Kevin Youkilis are in decline. And yes, I am aware that Lawrie hit at a better rate than either of those guys in 2011.
The reason Lawrie comes in at fourth is because the sophomore slump is as real as aging. I'm not saying Lawrie will have a terrible season, just that his numbers may not be as sensational as last year's small sample size.
The Canadian native will almost certainly have a knockout career, but Lawrie will enter the 2012 season as only the fourth best third baseman in the division.
As a side note, this will probably be the last time he enters a season with that rank. He may even be No.1 by the all-star break. For Lawrie, it is a question of when, not if.
Abelimages/Getty Images

Youk had the least successful season of his career in 2011, posting a .258 AVG and 17 home runs. He also posted his lowest OBP since his rookie season—.373.
That's right, The "Greek God of Walks" posted a career low OBP of .373. Most players would trade their own on-base for Youk's worst any day of the week.
Despite the down year, Boston's third baseman is an effective hitter. Though he is getting up in years (will be 33, March 15), Youkilis could rebound from last season and hit at an average closer to .300 than .258 in 2012.
The one invariably poor aspect of Youkilis' game is his defense. Last year's arrival of Adrian Gonzalez pushed the former first baseman to the hot corner where he predictably struggled. These struggles will continue in 2012.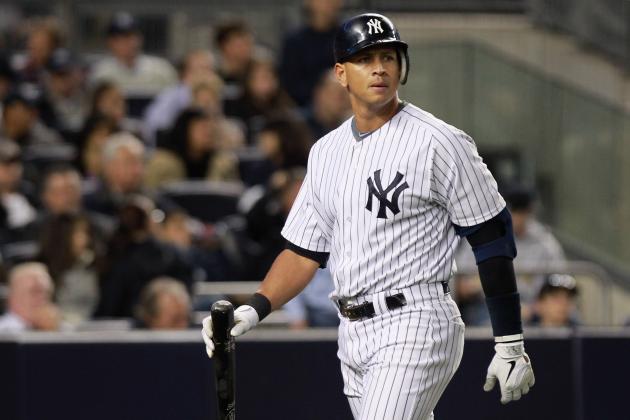 Nick Laham/Getty Images

At 36, Rodriguez is in the twilight of his career.
His 16 home runs last year represent his lowest total since 1995, when he hit five in 48 games as a 19-year-old.
A-Rod's AVG in 2011 was .276, 26 points below his career average.
So why does he rank No. 2?
Rodriguez is still incredibly effective at the dish. His .362 OBP in 2011 proves that he remains capable of handling a bat at an elite level and his 16 bombs came in only 99 games, indicating he still has 30-home-run-power.
Though he is no longer the hitting machine he once was, Rodriguez will enter the 2012 season as the division's No. 2 third baseman. Likely for the final time.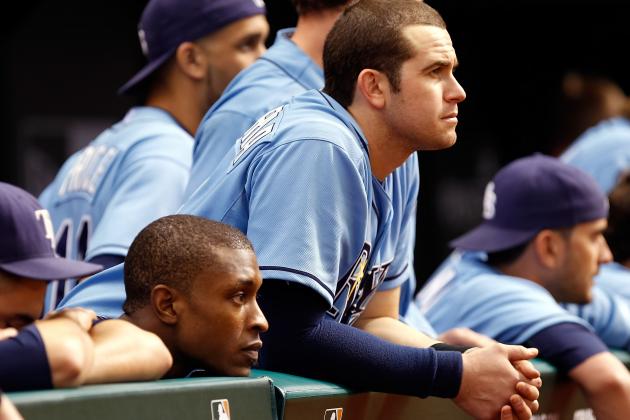 J. Meric/Getty Images