NCAA Tournament 2012: 5 Potential Matchups We Are Dying to See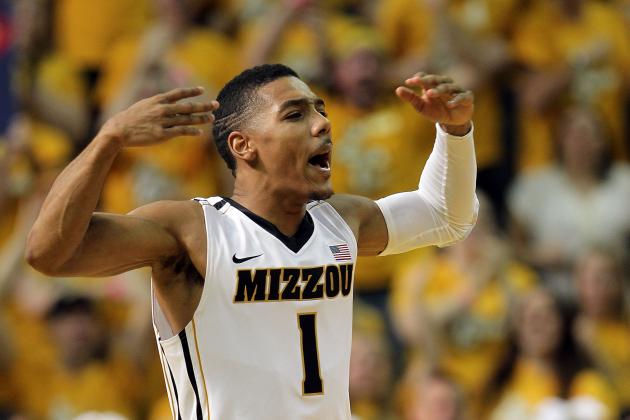 Jamie Squire/Getty Images

Selection Sunday is now just under a month away, and although there are still many great games left in the 2012 regular season, it never hurts to dream about March Madness.
During the course of this year's college basketball season we have had the privilege to see many outstanding games, but there are always those few games that people wish they could have seen; those few games that never got scheduled.
Here is a look at five games that fans across the country would love to see when March rolls around.
Begin Slideshow

»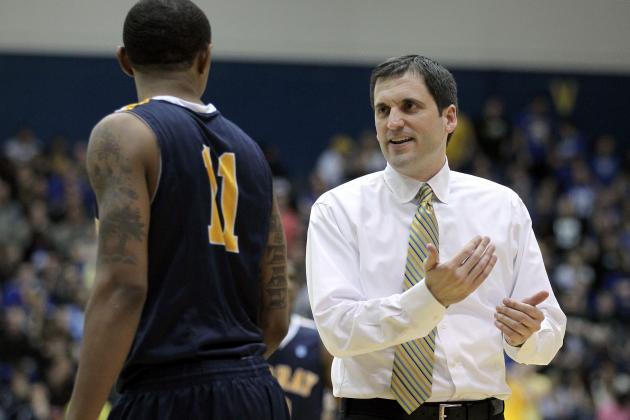 Andy Lyons/Getty Images

Can Murray State compete with the top dogs?
This is a question on the minds of many college basketball fans. The Racers are currently 25-1, and have had little trouble with any of the opposition they have faced so far this season.
Although the team lost its chance for a perfect regular season when they lost last week to Tennessee State, the Racers are still an extremely talented basketball team.
The reason I put any team in the top 10 on here is that most people do not seem to have a particular preference on who Murray State plays. College basketball fans just want to see if Murray State can play with the top teams.
The Racers will likely get their chance against a top team when March Madness rolls around, as long as they do not suffer an early-round upset.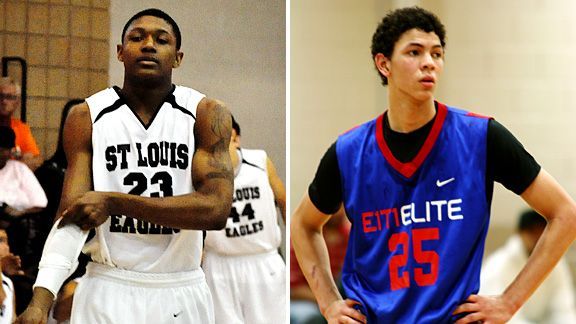 During the recruiting process in 2011, there were many indications that Austin Rivers and Brad Beal would team up together and go play for the Florida Gators.
That did not happen though, as Rivers went to Duke and Beal headed to Florida.
What a great battle it would be to see the two sensational freshmen square off during the NCAA tournament. Both players have made huge impacts for their teams this season and are considered lottery picks for the NBA draft.
A Duke/Florida matchup would feature more talent than just these two freshmen, though. Both teams are extremely talented all over the court, and there would be great matchups at many positions.
This would prove to be a very exciting game between ACC and SEC powers, and I think it would be a game that fans would really enjoy.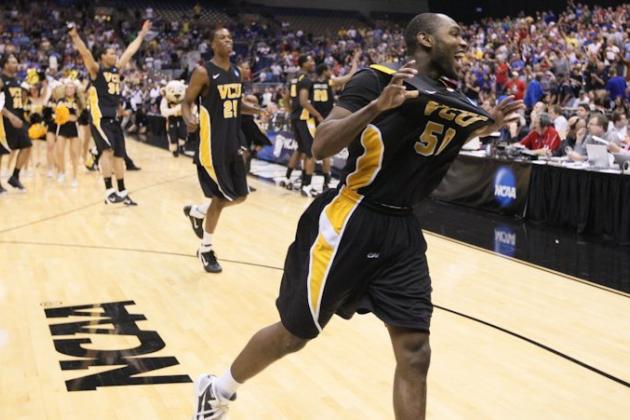 Remember that team that screwed up your bracket last year?
Well, they are not going to let you forget them anytime soon, because the VCU Rams are once again ready to bust some brackets this year.
The Rams have definitely flown under the radar this season, but there is no reason that VCU cannot repeat the magic of last season.
Could a return to the final four be in the Rams' distant future?
It would be outstanding to see a rematch between these two teams. Kansas will obviously be excited to get revenge against VCU, while VCU will be looking to pull off another March Madness stunner.
Only time will tell if we get to see part two between these two teams, but if they do end up in the same region on Selection Sunday, there will be a lot of talk about a potential rematch.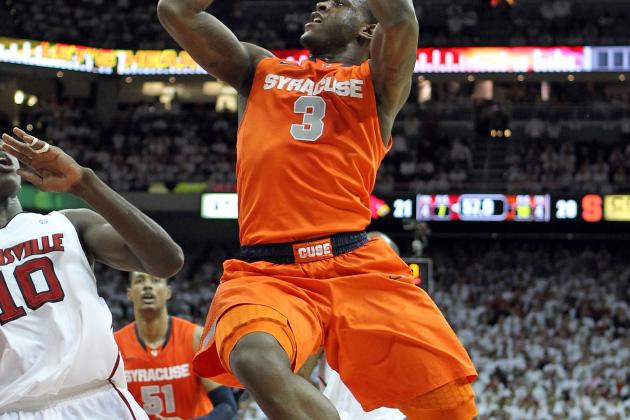 Andy Lyons/Getty Images

Syracuse and North Carolina would provide an outstanding Big East vs. ACC matchup.
These two teams are filled with talent all over the court, and are arguably the two most talented teams in all of college basketball.
The battle down low between the big men would be unbelievable. Carolina would attack with Tyler Zeller, Harrison Barnes and John Henson, while Syracuse would counter inside with Fab Melo, Kris Joseph and C.J. Fair.
The guard play would be incredible to watch as well. North Carolina features a talented backcourt that is led by Kendall Marshall, while Syracuse's guard play is led by Scoop Jardine.
There are not many games that would be more exciting than this one—in fact I can only think of one...the one listed on the next slide.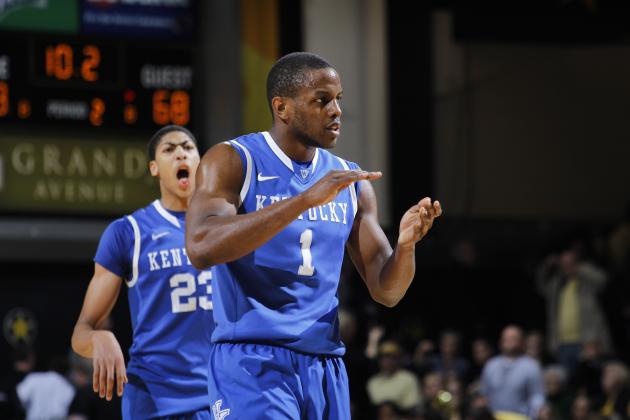 Joe Robbins/Getty Images

Since the beginning of time man has questioned which is better, size or speed. If Kentucky and Missouri square off in the NCAA tournament, we will find out the answer to that question.
This is a preview of what is to come in the SEC, as Missouri makes the move there next year. Unfortunately though it will not quite be a preview of what is to come, because many of the players in this game will have graduated and/or moved on to the NBA.
So hopefully we will get to see them play when both teams are at their best, which is now.
John Calipari's teams have always featured dominant freshman classes, but the scary thing now is that he was able to get some of his stud freshmen from last year to return for their sophomore seasons, making this Kentucky team one of the most talented in the history of their program.
Anchored by player of the year candidate Anthony Davis, Kentucky has crushed its opposition this season, and hopes that a national championship is on the horizon.
Missouri is a much different team.
The Tigers are not big, strong or imposing, but they are good at three very important things: They can run like hell, they share the basketball and they will rain down three-point shots on you from the moment they enter the gym.
Not much was expected from the Tigers under new first-year head coach Frank Haith, but they have been able to perform because of one thing.
It has not been about the shooting, the defense or the speed, because this team had all three of those characteristics last year and lost in the first round of the NCAA tournament. The Missouri Tigers win basketball games now because they play as a team, and as simple as it sounds, it is the truth.
They are not as talented as Kentucky, they are not as big as Kentucky, but they have the greatest team chemistry in college basketball. That is what makes Missouri great, and that is what would make this the best game March Madness could offer.