WWE Fantasy: Friday Night SmackDown 2/10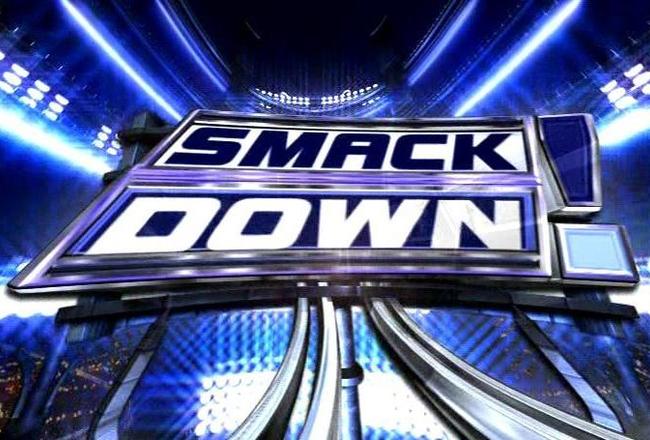 Image Courtesy of: wrestling-match.com

This is the 17th edition of Fantasy Friday Night SmackDown.
For those who are not up to date yet, check out the 16th episode here.
For those further behind, I will post a full list of episodes at the end of the article to help those who missed a week.
Remember to rate the show at the end out of 10, i.e. "8/10," as this is a competition of SmackDown (Kevin Berge) vs. Raw (Will Owen and Michael Broughton). Also, there will be voting details at the end of the show that pertain to the next Fantasy PPV for those who have not yet voted.
Now, on to the show.
The intro rolls, then we are treated to a recap of last week.
Each Elimination Chamber qualifier is shown in short recaps, as Curt Hawkins, Tyler Reks, The Miz and Jeff Hardy win, with each person's celebration shown.
Then, John Cena is shown backstage with Michael Cole. He convinces Cole to give him a shot at getting into the Elimination Chamber match, and he finds out he has to face Ziggler this week.
Cena smiles slily as he leaves the office. Green Day then plays.
Opening Match: Sin Cara vs. Sin Cara Luchas De Apuestas W/ Steamboat G Referee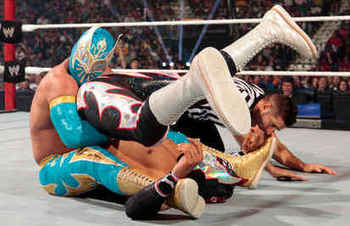 Image Courtesy of: wwe.es
We open the show with Richie Steamboat coming to the ring. He has referee attire on as we prepare for the first match of the night.
Striker: "This match is huge. This is about heritage. It is about respect. It is about legacy. There is no more important match than this in Lucha Libre wrestling. Sin Cara will finally become one man."
Sin Cara Azul is out next to a decent pop. He makes his usual entrance and immediately begins staring toward the entrance.
Sin Cara Negro is out next, and he quickly gets into the ring. Negro points toward his mask, then Azul's. The bell rings, and Azul runs straight at Negro beating him down to the mat. Negro rolls outside to get away with Azul coming at him with a suicide dive, taking them both down on the mat.
Azul is up first pulling out a series of kicks followed by a clothesline. He pulls Negro to his feet to throw him into the barricade. Azul gets up on the barricade and hits a running crossbody. Noticing the count at seven, Azul then throws Negro into the ring and gets in himself.
Negro goes for his handspring back elbow, with Negro moving out of the way and hitting a vicious shoulder knockdown after bouncing off the ropes. Negro immediately goes after the arm positioning himself in front of Azul and wrenching the arm forward while using his other arm to keep Azul's body in place.
He keeps pressing as he rolls through the move into a headlock and armlock behind Azul. Negro feels Aul fighting out and grabs the ropes with his left arm to keep leverage with Steamboat as the referee coming in and forcing him to break.
Negro gets up and stomps on Azul, trying to keep him down, focusing his shots still on that arm. Azul gets to the ropes and has enough time to get up. Negro charges him, only for Azul to throw him onto the apron.
Azul goes to the far rope bouncing off only to be met by Negro back in the ring with a dropkick. Negro smiles and snaps on an inverted Boston crab. Azul again gets to the ropes. Negro tries to pick Azul up only to take a hurricanrana. He gets up and takes another.
Azul feels the crowd and hits a springboard moonsault. Then Azul waits for Negro to rise and hits a charging Negro with a tilt-a-whirl headscissors takedown and then an arm drag. Negro seems a bit frustrated and rolls out of the ring again. This time, Azul goes for a slingshot corkscrew crossbody.
Negro dodges it, and Azul lands hard on the ground below. As he tries to rise, Negro comes in with a running knee with the head. He keeps beating on Azul outside as the count goes on. At eight, Negro breaks the count and takes Azul into the ring.
Matthews: "With how important this match must be to both men, why have neither gone for a cover this entire time? There is animosity, but neither seem to be going for the win."
Striker: "It is strange. I can't explain it. They seem to be testing one another rather than beating on each other. Why? I can't say."
Negro hits an Argentine backbreaker rack spun into a Samoan drop, then goes to the top rope. He hits a senton bomb, but he doesn't cover. He waits for Azul to rise, motioning for it. Azul does and runs at Negro. Negro grabs him and gets him up in a fireman's carry.
Negro spins Azul around, hitting the referee Steamboat square in the face. Neither seem to notice as Azul reverses it into a spinning DDT, which lands on top of the fallen Steamboat. No one is sure what to make of the accidental bumps.
Steamboat is in pain on the mat, with Negro rolling off of him. Azul goes to check on him and helps him to his feet. Negro is getting up behind them. Azul seems to be making sure Steamboat is OK. Steamboat says he's fine and looks to have Azul let go.
Azul doesn't, though. After a few looks from a confused Steamboat, Azul throws Steamboat behind him into Negro who pulls him up for an Inverted Gory Special. Then, he flips it into an electric chair position, where he hits a big sitout powerbomb.
The crowd is shocked as the referee calls for the bell.
Tony Chimel: "Ladies and gentlemen, I have just been informed that both men in this match have been disqualified." (Time of contest: 6:13)

Neither men seems to care as Negro goes to the top rope and Azul pulls Steamboat up and hits La Mistica. As Steamboat is in pain on the mat with Sin Cara still latching on the fujiwara armbar, Negro comes off the top rope, hitting a senton bomb on the back of Steamboat.
Negro then latches on his own armbar on the other arm. They wrench at the arms as Steamboat is crying out in pain. Security come down to the ring, and they have to pull both men off Steamboat. When they finally do, Steamboat can barely move.
As a few security members pull away the Sin Caras and force them to the back, medical staff come down to the ring to check on Steamboat. We have to go to commercial break as the medical staff check on Steamboat.
In-Ring Segment: Christian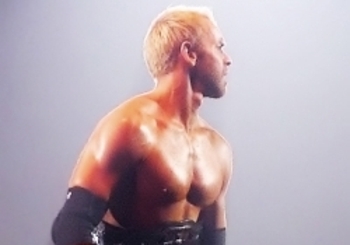 Image Courtesy of: wrestling101.com
We return to the sound of the cruiserweight champion Christian coming down to the ring. He looks confident and cocky as he makes his way down the ramp to a negative reaction.
Striker: "I cannot even concentrate after what just happened. I don't even know what to say."
Matthews: "After we went to commercial break, folks, Richie Steamboat was taken out on a stretcher. We will update you as we learn more about condition."
Christian is already in the ring with a mic after they finish.
Christian: "You know, I knew I could bring a lot to the cruiserweight division when I first came here. I know that I have made this belt mean something for the first time in a very long time. Now, though, it is painfully clear that I will never lose this belt. There is nobody out there left to challenge me.
"Justin Gabriel had his try, and he failed. Trent Barreta showed some guts, but honestly, he was nothing more than a necessary stepping stone. Now, I feel that it is time that I moved on. On, up and back to the heavyweight title. I will talk to Cole about having this title retired for a time.
"I am thinking a four-month period where we can all remember how I made this title mean something. Then it will be reinstated so those who fought hard can get their hands on the belt. I do this for the best of the division because honestly, nobody has or will ever have any skill compared to me.
"I'm a veteran trying to help the young stars, but none of you are at my level. Everyone I have faced has fallen to me with ease. Please I ask you all to name one star in the back that could challenge me right now. One..."
Suddenly, to a wave of cheers, Zack Ryder comes out interrupting Christian with a smile on his face. He already has a microphone.
Ryder: "Christian, Christian, bro, have you ever even considered who is in your division? Me and my broski, John Morrison, are both here, and we are primed and ready at any moment to take that title from you. So you know what?
"Since John's still rehabilitating his neck after last week, why don't I give you a run for your money? That title would look pretty nice next to my Internet Championship. Don't you think?"
Christian: "Wow, wow, wow, who are you?"
Ryder: "I'm Zack Ryder. Woo, woo, woo-"
Christian: "Yeah, I think I remember you. You are the guy who always loses. The one with the one pant leg ring attire. I remember beating you up years ago. I thought they released you. I could have sworn..."
Ryder: "Are you serious, bro? Come on."
Christian: "What is with all the lines exactly? You sound so... fake. Please, go to the back of the line. You aren't beating me. Period."
Ryder: "You know what bro?"
Christian mouths "what?", and Ryder attacks him. Going right him with lefts and rights. He hits a dropkick, then the Rough Ryder. Christian bails from the ring. Ryder notices the Cruiserweight Title still on the mat and picks it up with a microphone. He holds it in the air facing Christian.
Ryder: "No lines, no more talking. I mean it when I say that you will be seeing this scene again. I challenge you next Sunday at No Way Out. You and me for the Cruiserweight Title and I will win."
Christian is freaking out on the outside yelling for someone to get his belt back. He can't believe that Ryder stole the title from him. Ryder is staring at the title as we go to commercial break.
Match 2: Air Boom (c) vs. Hawkins and Reks: Non-Title Match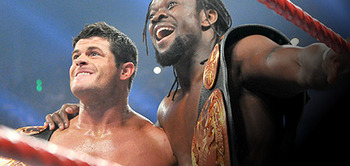 Image Courtesy of: evan-bourne.com
When we return, the tag team champions Air Boom comes out to a good pop.
Curt Hawkins and Tyler Reks come out next to a good negative reaction.
Hawkins and Bourne start. They lock up as Hawkins takes advantage pushing Bourne to the mat. He gets a couple quick one counts in pressing Bourne to the mat who than shifts the momentum moving Hawkins into the same position.
When Hawkins tries to roll it back again, Bourne gets his legs up into Hawkins' chest and hits a monkey flip. Bourne quickly goes to the top and hits a diving double knee drop as Hawkins rises and covers for two. Bourne gets the crowd pumped up as he hits a jumping back kick.
He tags in Kofi, who brings Hawkins down several times with Superman punches. Then, he bounces off the ropes to hit a running dropkick. He covers for two. Kofi throws Hawkins into his corner, tags in Bourne, and together, they hit a double bulldog.
Hawkins is fighting to get any space as Bourne tries to keep him down. As Hawkins stands up, he gets hit with an arm drag, sending him down but closer to Reks. Hawkins is crawling on his back, pushing himself forward. Bourne notices and grabs him.
He tries to push Hawkins back, with Hawkins reversing the hold into an elbow to the forehead. He desperately crawls toward Reks turning himself around and nearly jumping to get the tag in which he hits as Bourne grabs Hawkins' leg.
Reks comes in with a clothesline to Bourne, still holding Hawkins' foot. Hawkins is able to crawl out after the hit. Reks hits a big boot to Kofi on the apron before he comes back smiling and taking Bourne up, hitting an elevated gutbuster. He immediately slaps on an armbar, wrenching the arm back.
Bourne is fighting to get out when an irritated Kofi comes in and kicks Reks in the head, breaking the submission hold. Reks takes the shot personally and begins staring down Kofi. Both men are at a standoff as the referee yells at Kofi to get back in his corner.
From behind, Evan rolls up Reks, which Hawkins breaks up. As he rises, Reks is still glaring down. He throws Bourne into Air Boom's corner and tells Kofi to tag in. Kofi obliges, and both men again stare down. Kofi hits him, and Reks answers back. They trade shots, with Reks whipping Kofi toward the ropes.
Kofi comes back with Trouble in Paradise out of nowhere, but Reks ducks and hits Kofi with a powerslam. As Kofi gets up, Reks grabs him and hits a reverse STO onto the turnbuckle. Kofi gets up in the corner to meet a stinger splash. Reks covers for two then tags in Hawkins, who stomps on Kofi.
Striker: "Nice even matchup between two great tag teams. This is just getting better and better."
Matthews: "Hawkins and Reks claimed they were above the tag-team champions, and they may be getting the chance to prove that here. They have seemed fairly even so far, but will that be enough for guys who will be competing for the WWE Title in nine nights?"
Striker: "Bourne and Kingston are no slouches. Needing to find a stride against them doesn't mean that Hawkins and Reks will have any less of a chance in the Chamber. Two separate atmospheres."
Matthews: "Matt, do you honestly believe that these two can work together inside the chamber?"
Striker: "They can for a time, but for how long? If I were Hawkins, I would be blessed to have a monster like that on my side. At the same time, I wouldn't want to face a monster like that fairly in the end."
Hawkins tries to hit a suplex, which Kofi battles out of. Kofi runs off the ropes, and Hawkins ducks. As Kofi bounces off the ropes again, Hawkins slides out of the ring, tripping Kofi and pulling him out with him. Hawkins then throws Kofi into the steel post near Reks on the outside. We go to commercial break.
Air Boom vs. Hawkins and Reks Continued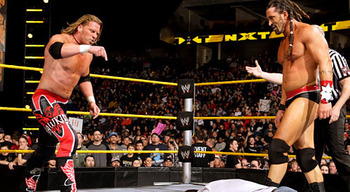 Image Courtesy of: wwe.com
We return with Kofi in an abdominal stretch at the hands of Reks. We are shown a recap of the action during the break, where Reks hits a body slam on Kofi straight onto Hawkins' knee. They have been focusing on Kofi's back since.
Reks, feeling Kofi working his way out, lifts Kofi up and hits a huge belly-to-back released suplex, sending Kofi across the whole ring. Kofi is close enough though to tag in Bourne. Reks smiles as he stares down the much smaller Bourne.
He motions for Bourne to come at him. Bourne does and surprises Reks with a headscissors takedown. Bourne then gets a crucifix driver straight into a cover for two and a half.
Bourne goes to the top rope, but Reks meets him there. Reks bats at Bourne and eventually picks him up, only for Bourne to reverse it into a frankensteiner from the top rope. Bourne gets back up and is about to go for Air Bourne, though Hawkins runs in and cuts his feet out from under him.
Hawkins gets a tag from Reks and hits Bourne still out on the top rope with a jumping DDT from the top rope position. Hawkins smiles and decides to go to the top rope. He hits a diving elbow drop and covers, with Kofi breaking up the count just before three.
Hawkins glares down Kofi, who hits Hawkins with a Trouble in Paradise. Bourne can't capitalize, though, as both men get up at the same time. They trade blows with Bourne hitting a big gamengiri. He covers for two and a half.
Bourne tries to standing shiranui, but Hawkins reverses it into a slam, then pulls Bourne up quickly and executes the Taste of Pain. Suddenly, the Sin Caras are running down the ring. As Kofi tries to get in the ring, behind the ref's back, Negro grabs Kofi and throws him to the mat.
The referee turns around to see Kofi on the mat, though the Sin Caras have jumped the barricade. With the referee distracted, Reks comes in, and the team members hit a powerslam from Reks with a neckbreaker from Hawkins.
Hawkins covers, and the referee counts to three.
Tony Chimel: "The winners of this match, the team of Curt Hawkins and Tyler Reks." (Time of contest: 12:33)

As Hawkins has his hand raised, Reks is on the outside grabbing a microphone. He gives it to Hawkins as he gets in the ring.
Hawkins: "You see that? Nobody is better. Not one team in this company can beat us. And individually, we are the best here. For years now, we have been held down. For years, we have not been given one single chance.
Our competitors in the Elimination Chamber will each be decorated with championships. Reks and I in total have only held one title. That is a crime that will soon be remedied. We aren't starting small here. Reks and I are the elite, and we'll prove with every chance we get. So deal with that."
Hawkins drops the mic and smiles as the two raise each other's hands in victory. We cut to backstage.
Backstage Interview: Dolph Ziggler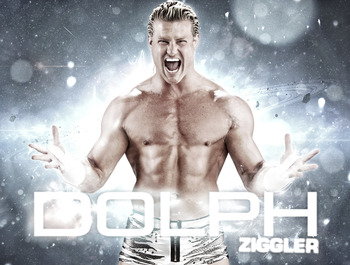 Image Courtesy of: vsplanet.net
Dolph Ziggler is backstage with his T-shirt on and bandages over his forehead. He is being interviewed by Scott Stanford.
Stanford: "Dolph, we understand that you are medically cleared to compete tonight, though you still have several bandaged up nagging injuries. Are you sure you are going to be able to compete at 100 percent?"
Ziggler: "Well, I may be bandaged. I may feel a nagging pain when I try to warm up. I might even have some serious headaches still piling up, but you know how many times one little thing has cost me a match against John Cena? Every match. I lose again and again, and I'm always better for most of the match.
"Tonight, I change that. One more time, John. One more opportunity. This time, you won't cheat. This time, I won't faint. This time, you take a Zig Zag and a Zig Kick, and I walk away knowing I earned my spot in the Elimination Chamber."
Stanford: "But Dolph, how are you going to beat a man you have never beaten with so many injuries?"
Ziggler suddenly holds his head as if feeling a sudden massive headache.
Ziggler: "Sorry, I need to sit down. Just watch. Just watch and learn. I'd bet my life on this match that I will win."
He walks off still seemingly in pain as we cut to commercial break.
Backstage Segment: Cody Rhodes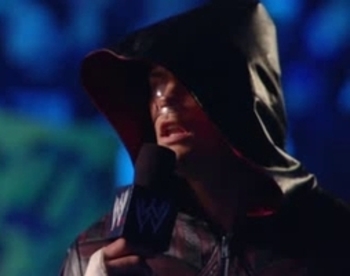 Image Courtesy of: wwe.com
We return with Rhodes in the back. He is being interviewed by Lilian Garcia.
Garcia: "Cody, in the past few weeks, you have been pinned by Santino Marella and Matt Striker after you directly stated that no one was a match for you. How are you feeling after all of this?"
Rhodes: "How am I feeling? That is the best question you as an interviewer, the only job you could steadily hold onto, can come up with. What are my feelings about losing to a joke and an announcer? Ha, the answer is, you should get out of my face and leave the microphone."
Lilian doesn't know what to do as Rhodes rips the mic out of her and motions for her to leave. She slowly does. Rhodes then looks directly into the camera.
Rhodes: "Incompetency, trickery and fallacy have come together over the last few weeks, and they have taken away what is so rightfully mine: my dignity. I hate people who make fun of me, and I refuse to be a joke. So...Santino, your day of reckoning is coming quickly. I will make you pay.
"And announcer, you know who I'm talking to, I dare you to take a swipe at me. I dare you to try and beat me again. Why not savor your last minute of fame and accept one last match where I can bury you once and for all. I have no use for you taking away my time, my spotlight, my moment.
"In the end, the joke will meet the wannabe with the same fates. You will face a Cross Rhodes, and it will end you both."
Rhodes drops the mic and walks away as we cut to the arena.
Match 3: Natalya vs. Death Rey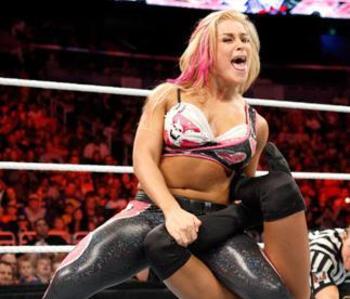 Image Courtesy of: extremein.com
Death Rey comes out first with Kharma, looking confident, getting decent heat.
Natalya is next out with Gail Kim by her side. Natalya gets in the ring while Kim and Kharma stare each other down on the outside.
Natalya and Rey lock up with Rey pulling in Natalya for a headlock. She presses Natalya to the mat. She keeps up the pressure, keeping Natalya grounded with several straight submission holds for several minutes. Natalya finally battles out and then throws Rey hard over her shoulder with an arm drag.
As Rey rises, Natalya hits her with a discus clothesline. A frustrated Rey gets up and runs at Natalya only to get kicked in the gut and hit with a Michinoku driver II and covers for two. Now, Rey is visibly frustrated that someone is fighting her back.
She gets up and bails from the ring. She and Kharma start talking on the outside. Natalya is in the ring, poised and ready for anything. Rey gets back in the ring and comes after Natalya, only to take a snap suplex with Natalya locking in a surfboard.
When the referee asks Rey if she wants to submit, she screams at him to get out of her face. Rey rolls to the left, getting on the mat with her left shoulder. Natalya refuses to let go as Rey rolls completely to the other side onto her right shoulder.
This time, she rolls her shoulder over, bringing Natalya with her, who crashes into the ropes as she lands, releasing the hold. Rey goes right after Natalya as she rises, beating on her on the ropes with lefts and rights. The referee has to pull her off and warn her that he will disqualify her.
When Natalya gets up, she is met by a straight big boot to the gut. Then, Rey grabs and positions her for the Royal Butterfly, but Natalya flips out and grabs Rey's legs. She flips Rey over immediately into a Sharpshooter.
Rey is in pain and tries to crawl toward the ropes. As she gets close, Natalya pulls her back into the center of the ring and leans back into it, further increasing the pressure. Rey looks ready to tap. Instead, she uses her position to grab and pull down Natalya.
While Rey is still in a deep Sharpshooter, she has Natalya's head digging into her shoulder. Both women let go at the same time and are down on the mat. We go to commercial break.
Natalya vs. Death Rey Continued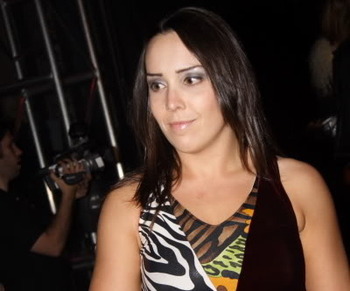 Image Courtesy of: 411mania.com
As we return, Natalya and Rey are battling on the outside. Rey whips Natalya toward the ropes, only for Natalya to hold and rebound back for a clothesline. Natalya then grabs Rey's legs and catapults her into the steel ring post.
As Rey tumbles back, she falls into Natalya's grip for a released German suplex on the floor outside. Natalya then rolls Rey into the ring and gets inside, covering for a long two-count.
Natalya applies a single Boston crab, which after about 30 seconds, Rey reverses into a roll up, but instead of covering, she uses her leverage to snap on a Texas cloverleaf. Natalya has to get to the ropes. Rey is up staring down Natalya. Rey looks incredulously at Natalya, and then she smiles.
Matthews: "Why is Death Rey smiling?"
Striker: "Well, she came her to find competition, and I would suppose she has found it. That smile is recognition that the WWE may have more than just Barbie dolls for Death Rey to squash."
Matthews: "So, does this mean-"
Striker: "Shhh, there is real women's wrestling going on here."
Rey is locked up with Natalya shoving her into the corner. As Natalya tries to get back up, Rey comes in with a koppou kick to the face. She then puts Natalya up on the top rope and hits a fallaway slam positioned on the second rope. She covers: ..1.......2...kick out.
Matthews: "How did she-"
Striker: "SHHHH!"
Rey then pulls Natalya in and gets her up for a piledriver, but Natalya grabs Rey's leg and rolls through into another Sharpshooter. Rey takes about 50 seconds in pain to get to the ropes.
As Rey rises, Natalya goes for a belly-to-back suplex, but Rey elbows out of it. When Natalya turns back around, she is met by a roundhouse kick. Rey won't take any chances, so she immediately takes Natalya up and hits the butterfly. She covers: ...1...2...3.
Tony Chimel: "The winner of this match, Death Rey." (Time of contest: 13:56)
Rey celebrates and yells at Kharma to get her a microphone. Kharma obliges.
Rey: "One more down. You next, Gail? How about I make my pay-per-view singles debut against you at No Way Out? You and me, one-on-one, you can try to get a little revenge for that beating we gave you months back."
Rey drops the mic and walks off as Kim helps Natalya to her feet and grabs the microphone.
Kim: "You're on."
We cut to commercial break.
In-Ring Segment: Matt Striker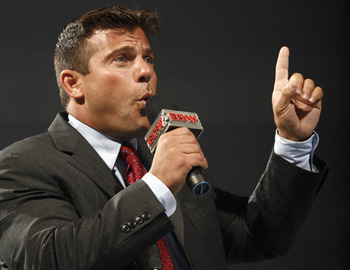 Image Courtesy of: centpourcentcatch.free.fr
We return with Matt Striker in the ring with a microphone.
Striker: "Cody, this doesn't have to be like this. I never meant to get involved in any of this. I'm not after your title. I'm not trying to embarrass you. You're a great young talent. I just... need you to stop this. Let it go."
He waits until suddenly Rhodes pops up on the titantron. He is in a locker room.
Rhodes: "Well, hello, announcer. How does it feel to be able to get in that ring again? How does it feel to be at the center of attention one more time? I wouldn't know because I'm always there. I've never been away from it. Now, tell me your true answer: yes or no."
Striker: "I won't fight you again, Cody."
Rhodes: "Wrong answer!"
Rhodes leans forward as the camera expands out, showing Santino on the ground below Rhodes. Rhodes picks him up and throws him into a locker. He beats down on him again and again then hits a DDT. He is yelling at Santino "Where's your big friend now? Not here to save you?"
Striker is shocked, and he begins yelling at Rhodes to stop as the attack continues. Rhodes grabs Santino, bashing him into a wall several times.
Striker: "OK, Cody! I'll do it."
Rhodes stops for a second and smiles. Then, he takes Santino and hits Cross Rhodes.
Rhodes: "Good, you and me. I'll even throw in my Intercontinental Championship. No Way Out, I will finish what I started."
He smiles and walks over to Santino. We cut to commercial as Striker looks worried.
In-Ring Segment: CM Punk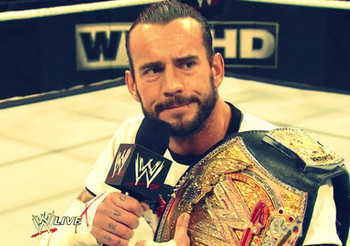 Image Courtesy of: fotolog.com
We return, and CM Punk enters the arena. He gets a great reaction as he makes his way down to the ring. He enters and sits center stage calling for someone to get him a mic. He gets one.
Punk: "You know what I love? Wrestling. It's always been my passion, what drives me to keep going. But you know what I hate? Politics. Political ploys left and right by every man and woman who even thinks they have a shred of power. Michael Cole, if you really think that by putting me in an Elimination Chamber, you'll take this belt off my shoulder, you're sorely mistaken.
"I don't underestimate my opponents in the structure. Miz has shown that he can, well, compete. Hawkins and Reks are hungry, and I know what it means to be hungry for an opportunity. Jeff Hardy has beaten me before for a World Title, and he is a great wrestler. Whoever wins between Cena and Ziggler tonight will be a very dangerous opponent, but... I am the best in the world.
"I am better than each one of them. I am better than everyone in that locker room, and I am better than absolutely everyone who currently steps in a wrestling ring. I'm not cocky about it. That's the truth. And one little chamber won't take away what I have worked so long for...."
The lights suddenly go out, and Dean Ambrose makes his entrance. He comes down and grabs a microphone. He gets in the ring and sits across from Punk the same way Punk is sitting as the lights fully come back on.
Ambrose: "Did you really just say that you feel that being in the Chamber is a threat? You should be finding it to be an opportunity, a challenge to be the best you can be. Stop explaining. Stop putting over trash. This is ridiculous, and I'm sick of it all.
"Punk, you aren't listening. You never listen. Why is that? Why can't you remember what brought you here? I hate listening to you ramble and complain on and on. It's like watching a man saw his own hand off. It's brutal and usually not enjoyable to watch."
Punk: "What are you talking about? You're insane. Honestly, have you ever sat down and evaluated yourself? I could reference you to a shrink..."
Ambrose: "Shut up! The jokes, they're just pandering to the crowd. Why? Why pander to them? It makes me-"
The Miz's music hits, and he comes down to the ring with a mic in hand.
Miz: "Sorry to break up the love fest, but nobody wants to hear the nonsensical descants of you two. You're both boring the crowd."
Punk: "You know when you (talking to Ambrose) went through that... beat everybody up phase? Why couldn't you take him out?"
Miz: "Ha ha ha, very funny. You're a real comedian. Look, I'm here to talk about something that matters. The WWE Championship."
Punk: "The one that you can't seem to get even close to beating me for?"
Miz: "You-"
In-Ring Segment Continued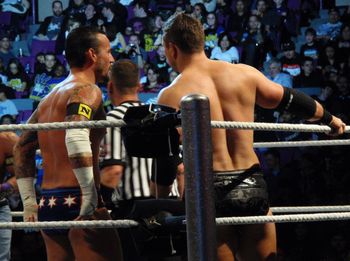 Image Courtesy of: fuckyeahalexrileyandthemiz.tumblr.com
Daniel Bryan then comes out to the ring, and he grabs a microphone.
Bryan: "Look, we are all happy to stand around and hear you all talk about something that's already booked, set in stone. But I need to get something off my chest while I have the chance."
Bryan turns around and clocks Ambrose right in the skull with the microphone. Ambrose bails from the ring as Bryan yells at him inside the ring.
Bryan: "Come on, you want to take him out again? You hide away each week until Punk here gives you a reason to come out. Well, why don't you educate me?"
Bryan runs after Ambrose as Ambrose tries to make a hasty retreat. Miz and Punk are left in the ring, not sure what to make of what just happened. Suddenly, Jeff Hardy hits the ring, and he comes out to a good reaction, picking up Ambrose's mic when he enters.
Hardy: "Look, we all know what that Chamber looks like. Punk, you and I know what it feels like. And all three of us know what it is like to hold that WWE Title. I'm not much for small talk like you two, so I've come out here to make something perfectly clear. On Sunday, I'm back for good after I win that WWE Title.
"Don't talk, either of you. Words won't change what happens in that Chamber. So why waste them? You two, me, those two rookies and whoever wins tonight will enter one hellacious structure, and only one will survive. Punk, I don't like you. I don't care what you say differently. I left because of you.
"Miz, I never liked you. But you know what it doesn't matter. I'm going take you both down, and I can prove it right now."
Hardy drops the mic and motions for them to both come at him. Punk shakes his head and leaves. Hardy looks toward Punk, allowing Miz to come at him. Miz gains the advantage, beating down on Hardy, but his Skull Crushing Finale attempt is blocked.
Hardy hits the Twist of Fate out of nowhere, then goes to the top rope, looking back at Punk before hitting the Swanton Bomb. He stares out as Punk looks on at the ramp on the outside. We cut to backstage.
Backstage Segment: Daniel Bryan and Dean Ambrose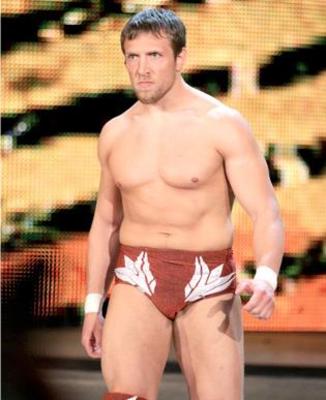 Image Courtesy of: allwrestlingsuperstars.com
Daniel Bryan is backstage brawling with Dean Ambrose, whose normal hoodie has been ripped off. They fight into a hallway, where Ambrose throws Bryan into a wall then hits a hard shoulder block into the wall.
He goes for a powerbomb, which Bryan reverses into a belly-to-belly suplex. Bryan kicks at Moxley, who catches one and throws Bryan to the ground below.
They both get up. Bryan gets Ambrose up in a fireman's carry above a table, but Ambrose gets out and hits an over the shoulder back-to-belly piledriver right through the table.
Security and officials rush in to check on the carnage. They pull a smiling Ambrose away from Bryan, who is having trouble getting up.
Michael Cole rushes in.
Cole: "No...no, no, no. I will not have you two brawling on my show. I cannot have superstars getting injured here. Ambrose, technically though you weren't supposed to be here yet, you are under contract; therefore, I can book this here, Daniel Bryan vs. Dean Ambrose at No Way Out in your debut match match here Ambrose. Don't make a mess of things and please don't take out any more stars."
Ambrose is still smiling unfazed by Cole's words as he walks away. Cole looks a little bit distrurbed as security helps Bryan up, who looks infuriated.
We cut to commercial break.
Main Event: John Cena vs. Dolph Ziggler: Elimination Chamber Qualifier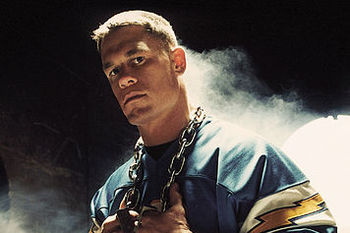 Image Courtesy of: johncena4u.com
We return as John Cena comes out to a more negative reaction than usual. He does his usual entrance with a smile, but he goes outside to grab a mic.
Dolph Ziggler is out next to a surprisingly positive reaction. He is bandaged up on his ribs and head.
Cena: "Ziggler, I have had enough of you. Enough of this. This is the last time I'm facing you. I have bigger fish to fry. You better start praying that the fifth times the charm."
Cena drops the mic and gets swept out by the referee. Ziggler looks incredibly frustrated as he steps into the ring and stares down Cena.
As the bell rings, the two circle with Ziggler trying to get in closer with a smiling Cena dodging each attempt. Ziggler finally forces a lock up only for Cena to hit him hard in the bandaged up ribs. Cena punches at the ribs several times to boos from the crowd as Ziggler goes down.
Cena bounces off the ropes, hitting a running punt to the side of the head. Then, Cena snaps on a side headlock. He takes swipes at Ziggler's head with his left elbow occasionally, continuing to attack only the bandaged regions.
Cena keeps up the pressure countering each of Ziggler's attempted shots into slowdown submission moves and rest holds for about four minutes. Finally, Cena has Ziggler in an arm lock, with Ziggler fighting out and bouncing off the ropes to land a dropkick.
Ziggler hits a quick succession of punches to the face of Cena all in succession, then hits a roundhouse kick. Cena gets up only for Ziggler to hit a neck snap. He covers for two.
He goes for a shining wizard, which Cena ducks, grabbing Ziggler's leg, and pulling him down into the STF. Ziggler's head lands hard on the floor as he gets thrown into the move, but he manages to slowly make it to the ropes.
Cena tries to go after Ziggler as he rises, but Ziggler throws him onto the apron, then shoulder blocks him onto the floor. As Cena tries to get back in, Ziggler hits him with a baseball slide and goes out with him.
Ziggler slams Cena's head into the apron several times, then goes over to the table to do the same, but Cena blocks and grabs Ziggler's head. Ziggler fights out with several elbows to the gut and then hits Cena as he comes back with an inverted body slam and the ground below.
The two keep brawling, as Ziggler whips Cena into the steel post, but Ziggler then gets whipped into the steel steps. Both men are just going at each other as suddenly the bell rings and we get a double countout.
Tony Chimel: "This contest has been rules a double countout." (Time of contest: 6:55)
Michael Cole enters with a microphone.
Cole: "You two want to brawl. Fine, brawl. I will have no more of this, but I need a winner. So this match will be restarted as a Last Man Standing match.
Cena and Ziggler are barely even paying attention as the bell rings again, and they keep going at it. We go to commercial break.
John Cena vs. Dolph Ziggler Last Man Standing Continued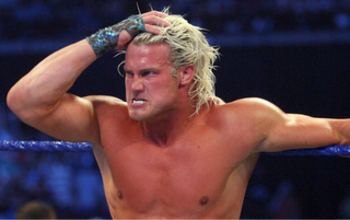 Image Courtesy of: wrestlingrevealed.com
We return with the referee counting as both men are down. A recap is shown as Cena has steel steps in hand and runs at Ziggler, only for Ziggler to hit a dropkick to the steel steps, sending them crashing on top of Cena but hurting Ziggler. Both men are up by eight.
Striker: "What a brawl! These two seem to have forgotten the whole context of the match. They just want to hurt each other."
Matthews: "Well, we've seen for a long time this slow obsessiveness eat away at Ziggler. At the same time, we have seen Ziggler ruin every opportunity for Cena. It has caused Cena to become more and more aggravated with Ziggler. A change has completely come over both men."
Striker: "Yes, and it is showing in the crowd. I never thought I would hear Dolph Ziggler be the fan favorite against John Cena."
Matthews: "Wait! Don't do that!"
We flash back to the action, where Cena is trying to hit Ziggler with an AA on the steel steps. Ziggler reverses it right into a Zig-Zag in mid air, causing them both to hit the steel. At nine, they are both up.
Cena crawls into the ring, and Ziggler follows. They stand off in the center of the ring, and they begin to trade blows. Cena blocks a punch, but Ziggler ducks Cena's, rolling around behind Cena and hitting a quick inverted powerslam.
He lets Cena get up at seven and hits a leg-drop bulldog. He doesn't wait for Cena to rise, as at five, he hits a running knee. He pulls Cena to his feet, going for a sit-out facebuster, but Cena battles back hitting an emerald flowsion.
Ziggler is up for Cena to try and hit spinebuster, but Ziggler gets his arm up latches on a guillotine choke into a DDT. Ziggler then hits his jumping elbow drop. He moves away and taunts Cena to rise who does at eight.
Ziggler comes at him for the Zig Kick (Superkick), but Cena catches it. He pulls Ziggler up and hits a fisherman's suplex. As Cena rests on the ropes looking outside, Ziggler runs across the ring and hits a flying hangman on the rope.
Ziggler is up outside, and Cena tries to come out after him only to take an apron jump kick, sending him crashing to the floor below. Ziggler pulls the commentary table apart, then gets Cena up on the other one.
Dolph looks to hit a German suplex through the table, but Cena battles out. He gets Ziggler up for a gutwrench suplex, but Ziggler pulls himself out and hits the Zig Kick, causing Cena to fall onto the other announce table.
Ziggler sees his opportunity and goes back into the ring and up to the top rope. He flies off the top rope, hitting a picture perfect leg drop, crashing Ziggler through the table. Ziggler gets up at six and is telling the referee to keep counting.
At eight, Cena moving and grabs onto the barricade. At nine, he breaks the count. Ziggler can't believe it. He grabs a steel chair and goes for Cena, who kicks Ziggler in the gut, grabs the steel chair and slams it across the back of Ziggler.
He does it a second time, and he goes below the ring to grab a table. Cena sets up the table and takes Ziggler over for an AA. Ziggler pulls out and, with Cena disoriented, hits the Zig Zag on the floor for another close count to nine.
When Cena is up again, Ziggler goes for a powerslam, but Cena blocks it. He clotheslines Ziggler for an eight count. Then, Cena pulls Ziggler in, but Ziggler elbows him in the skull. Ziggler goes behind Cena going for another leg drop bulldog. Cena catches him though for an AA.
Cena just waves at the referee to count, remembering what the win means. Ziggler uses the set up table to pull himself upright at nine. Cena throws Ziggler to the ground and positions the table.
He takes Ziggler on his shoulders in a fireman's carry and goes to the apron. Cena positions himself and launches Ziggler off for an AA through the table. Ziggler, though, catches Cena's head as he falls, hitting almost a Zig Zag pulling Cena through the table as well.
The count begins after both men crash through the wooden table leaving only splinters. At eight, Ziggler stirs and gets a hand on the apron. Cena stirs at nine with Ziggler already up, but he can't get to his feet. Cena loses at the count of 10.
Tony Chimel: "The winner of this match and qualifying for the final spot in the WWE Championship Elimination Chamber match, Dolph Ziggler." (Time of (second) contest: 14:41)

A tired Ziggler with bandages all over has his hand raised and holds his ribs with the other. He yells out in exuberance "I did it!" Cena is still trying to rise.
A happy Ziggler goes over to Cena and offers him a hand. An annoyed Cena smacks it away. Ziggler shrugs and raises his hands in victory as the crowd cheers.
We end the show with Ziggler standing tall, and an angry Cena making his way toward the entrance ramp.
And the Credits Roll!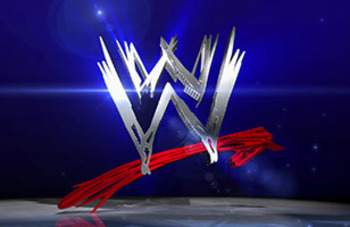 And that's the end.
Tune in next week for the final night of build up before the huge SmackDown exclusive No Way Out pay-per-view.
Remember to rate this show on a scale from 1 (horrible) through 10 (awesome).
If you enjoyed the show, keep a watchful eye for the show each Thursday night at 7:00 p.m.., their official release time, which I will hopefully meet this coming week.
Leave any comments—and thanks for reading!
Archive for previous episodes numbered by weeks:
1 | 2 | 3 | 4 | 5 | 6 | 7 | 8 | 9 | 10 | 11 | 12 | 13 | 14 | 15 | 16
Past PPVs for SmackDown:
Survivor Series | Night of Champions | Royal Rumble
Keep Reading