Peyton Manning Released: Colts Wisely Protect Future by Deciding to Cut QB
March 6, 2012

Elsa/Getty Images
Peyton Manning is on the open market because the Indianapolis Colts had no other choice.
It is not everyday that a future Hall of Famer is allowed to sign with another team for free, but the Colts made that possible as a result of financial complications, a franchise overhaul and the questionable health of No. 18.
According to ESPN, the Colts will release the legendary QB. A press conference will come on Wednesday.
The move was a necessary evil and one that doesn't come as a surprise.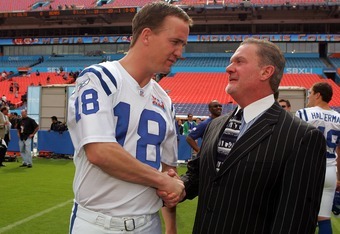 Scott Halleran/Getty Images
Peyton's future with the Colts has been a highlight of the early offseason. The question was never really if he'd be released, but when.
Now, it will indeed happen.
This is what's best for both parties, the Colts especially. Peyton can sign elsewhere, hopefully stay healthy and help another team potentially make a run at a Super Bowl.
The Colts, meanwhile, can truly begin their overhaul.
Owning the No. 1 overall pick gives them the opportunity to select Stanford's Andrew Luck, the top prospect in the draft two years running.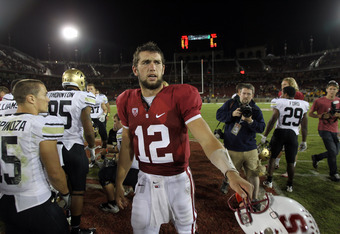 Ezra Shaw/Getty Images
With all the front-office and coaching changes in Indy, the only thing missing was a change at the quarterback position.
Luck is not only the best option for this franchise, he is the only option for this franchise.
Jim Irsay has a new GM he can control in Ryan Grigson, a new head coach he can control in Chuck Pagano and now, most likely, a new quarterback to start the next era in Indianapolis Colts football.
Rather than investing roughly $50 million into a position where only one player can play at a time, the Colts now have the opportunity to go out and add the players they need to help resurrect the franchise.
They have lowered expectations—which is a huge positive considering they're not ready to compete—and they can bring the organization back to life at their own pace.
This was a necessary move, the only move, for both the Indianapolis Colts and Peyton Manning.