NBA Trade Rumors: Grading Each Destination on Dwight Howard's List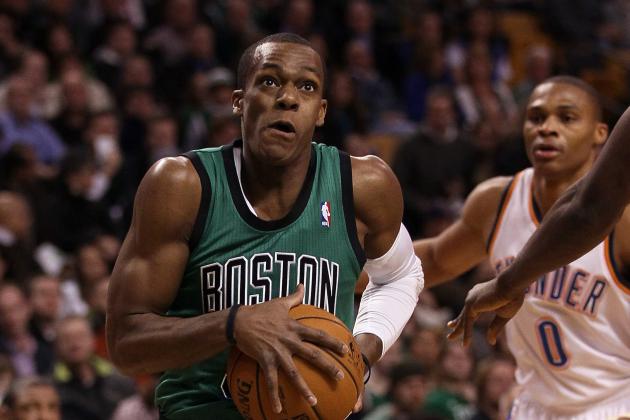 Elsa/Getty Images

Danny Ainge made it clear by dangling Rajon Rondo during the offseason that no one on his roster was untouchable. Would he really dare to either trade away either the franchise's face of the future or to blow up the Big Three?
While the Boston Celtics could definitely offer the Orlando Magic some talented veterans in return for Dwight Howard, Superman is crazy if he thinks this is a good option for him.
Paul Pierce, Ray Allen and Kevin Garnett are all in the waning stages of their careers and this team isn't going to be very good with just Rondo and Howard.
He should take the Celtics off his list as soon as he can.
Grade for Howard: F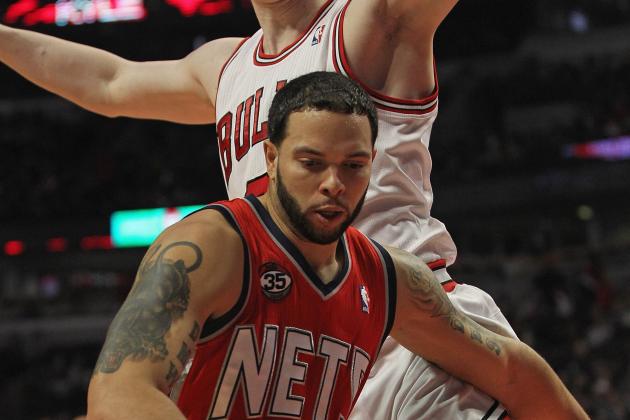 Jonathan Daniel/Getty Images

The New Jersey Nets have a number of viable trading assets that could lure the Orlando Magic into swinging a deal that would send Dwight Howard to the Brooklyn-bound team, but I'm not sure that the move would be in the big man's best interest.
New Jersey would have to give up some combination of Brook Lopez, MarShon Brooks, Kris Humphries and their 2012 first-round pick, but that might not leave enough pieces in place for the Nets to be contenders. If that's the case, there's no guarantee that D-12 remains in New Jersey any longer than necessary.
A move to the Nets would allow him to play with a fellow superstar in Deron Williams and he'd be playing in a major market once he moved to Brooklyn, but there aren't too many on-court benefits.
Grade for Howard: C-
Brett Deering/Getty Images

Don't forget that staying in Orlando is still an option for Dwight Howard.
His postgame comments about teammates and the existence of a list make it seem unlikely that he'll remain with the Magic any longer than he has to, but it is still a possibility.
Even though the Magic are winning games right now, Howard seems a bit frustrated and at times disinterested. Just imagine what will happen if they start losing a lot.
Grade for Howard: C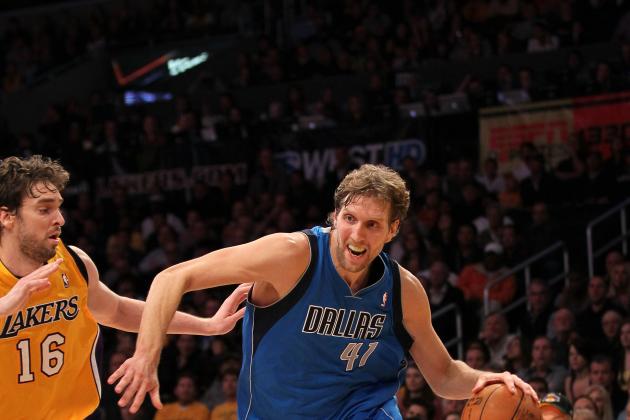 Stephen Dunn/Getty Images

A frontcourt consisting of Dwight Howard and Dirk Nowitzki would be absolutely terrifying. Who knows how long it would remain terrifying, though, as Dirk is only getting older and is going to start to decline sooner rather than later.
Dallas has plenty of veteran players and some intriguing young talent to send to Orlando in return, but there's no chance that it's dealing Dirk, meaning a third team could be necessary to make the deal happen.
But if Howard ends up a Dallas Maverick, he's going to have to cross his massive fingers and hope that Deron Williams decides to join him in free agency during the upcoming summer. The Mavs' roster is aging quickly, and the title window may not be open for too long without another major move.
Grade for Howard: B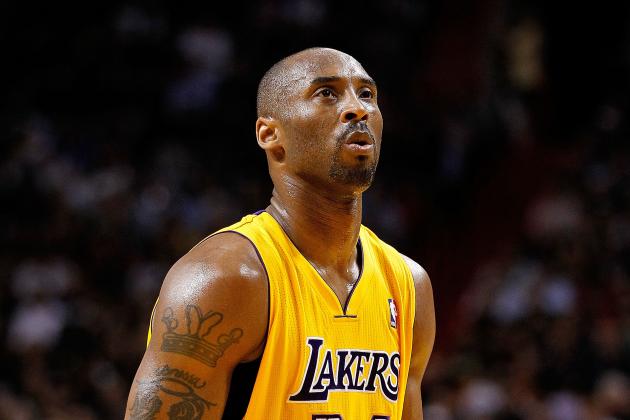 Mike Ehrmann/Getty Images

This has to be considered a great option for Dwight Howard.
He'd get a chance to play for a title-rich franchise in a major market while playing alongside one of the game's best players in Kobe Bryant.
There should be mutual interest between the Orlando Magic and Los Angeles Lakers because the purple and gold would get a second superstar in Dwight Howard and the Magic would likely receive a high-ceiling big man in return. Andrew Bynum has dominated at times this season and has the makings of a future All-Star in the paint.
Plus, there's still the possibility that another big-name player signs on during the next free-agency period.
Grade for Howard: A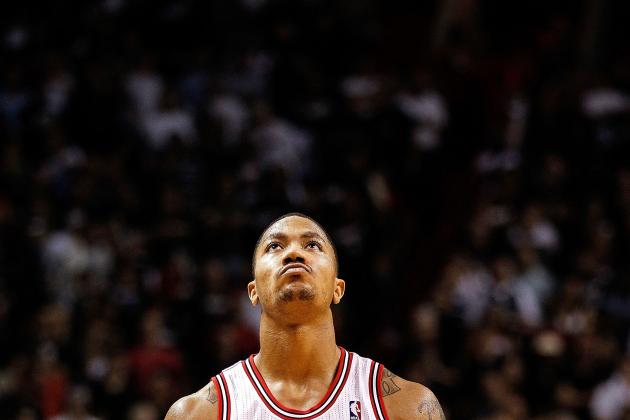 Mike Ehrmann/Getty Images

The Chicago Bulls would have to blow up their roster a little bit in order to make this trade work (Derrick Rose, of course, would be untouchable), but this move would be unquestionably worth it.
Dwight Howard would have the chance to play in the Windy City alongside one of the game's quickest-rising stars. Can you imagine the dynamic duo of the league's reigning Defensive Player of the Year and MVP working the pick-and-roll together?
Some combination of Joakim Noah, Luol Deng, Omer Asik, Taj Gibson, rights to Nikola Mirotic and draft picks would have to be sent down south, but the Bulls would have to be willing to at least consider sending whatever the Magic ask for.
There isn't a better on-court situation for Howard to find himself in, and the off-court one isn't too shabby.
Grade for Howard: A+