NBA Fantasy Basketball: 5 Declining Players to Avoid
Nick Laham/Getty Images
Last week, I went over five up-and-coming youngsters to target for your fantasy basketball team.
This time around, we're going to flip the script and talk about five veterans to stay away from.
Don't be fooled by these household names and impressive resumes—these guys will end up clogging up a roster spot on your team without providing the results you need.
Let someone else call out the following names on draft day.
PG Andre Miller, Denver Nuggets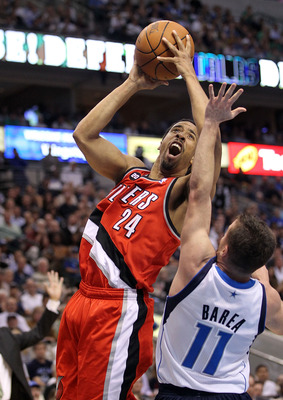 Ronald Martinez/Getty Images
Andre Miller has been a model of consistency during his 13 years in the NBA. He's never averaged less than 11 points per game over his career and he started 81 games for Portland last season.
Unfortunately for the 35-year-old, 2011 will be the year that the veteran point guard starts to fall off the radar.
Now a Denver Nugget, Miller will be coming off the bench for the first time since his rookie year as youngster Ty Lawson takes over the reigns in Mile-High City.
Miller will continue to be a great locker-room presence and a willing mentor for Lawson, I'm sure, but those things won't win you fantasy championships.
Last year's stats: Pts: 12.7 Ass: 7.0 Reb: 3.7 Stl: 1.1 3-ptrs: 4
This year's stats: Pts: 8.8 Ass: 5.2 Reb: 2.2 Stl: 0.6 3-ptrs: 7
PF Antawn Jamison, Cleveland Cavaliers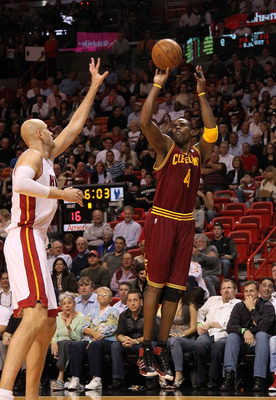 Mike Ehrmann/Getty Images
Antawn Jamison has been a lock for 18-20 points per game for over a decade now. He led the Cavaliers in scoring and minutes per game last season, but don't expect a repeat performance anytime soon.
We haven't seen him play since he had surgery on his left pinky towards the end of last season and the 35-year-old will lose minutes at the 4 spot to rookie Tristan Thompson as Cleveland continues through its rebuilding process.
The Tar Heel alum has had a very respectable career, but his best days are now behind him, as evidenced by his career-low 42.7 field goal percentage last year.
Last year's stats: Pts: 18.0 Reb: 6.7 Ass: 1.7 Blk: 0.9 3-ptrs: 91
This year's stats: Pts: 13.8 Reb: 5.1 Ass: 1.2 Blk: 0.5 3-ptrs: 56
SF Paul Pierce, Boston Celtics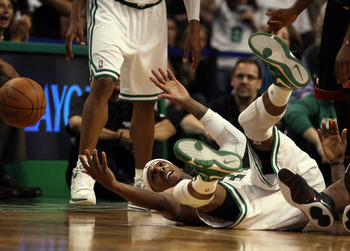 Elsa/Getty Images
Paul Pierce has been the heart and soul of the Boston Celtics for a long time now. The 34-year-old always gives 100 percent out on the floor, sacrifices his body for the team and does not shy away from contact.
"The Truth" has found a way to remain both healthy and productive into his mid-30's, but this season is where the drop-off begins. All those regular-season and post-season minutes over the past decade, combined with Pierce's style of play, have to start affecting his body and performance at some point.
General Manager Danny Ainge realizes as much and recently said that the team has discussed the possibility of bringing Pierce off the bench in 2012.
While that may be a smart idea for the Celtics, it's not good news if he's on your fantasy team.
Someone will still draft Paul Pierce in the third or fourth round. Don't be that guy.
Last year's stats: Pts: 18.9 Reb: 5.4 Ass: 3.3 Stl: 1.0 3-ptrs: 111
This year's stats: Pts: 14.2 Reb: 3.8 Ass: 2.5 Stl: 0.6 3-ptrs: 73
SG Kobe Bryant, Los Angeles Lakers
Stephen Dunn/Getty Images
It's hard to imagine Kobe Bryant slipping from the NBA elite. The harsh reality is that it happens to everyone at some point. There is no escaping Father Time. We've seen it happen in recent years with Shaquille O'Neal and Tim Duncan.
Entering his 16th NBA season, Kobe is next.
Much like Pierce, Bryant has logged a ton of minutes over the past decade, including many deep playoff runs year after year after year. While his fire and competitive spirit are second-to-none, all that wear and tear has to start catching up to Black Mamba sooner or later.
Don't get the wrong idea here—I'm not suggesting to stay away from Bryant altogether. Kobe will still be a valuable piece to any fantasy basketball roster—just don't draft him before younger guys on the rise such as John Wall, Stephen Curry or Blake Griffin.
The harsh reality is that the days of Kobe being a first or even second-round fantasy pick are over.
Last year's stats: Pts: 25.3 Reb: 5.1 Ass: 4.7 Stl: 1.2 3-ptrs: 115
This year's stats: Pts: 20.9 Reb: 3.8 Ass: 4.1 Stl: 0.7 3-ptrs: 88
SF Vince Carter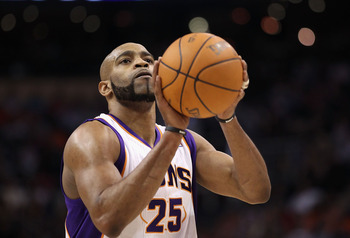 Christian Petersen/Getty Images
As of this writing, Vince Carter remains a free agent after being released by the Phoenix Suns a few days ago.
The Dallas Mavericks seem interested in adding the 34-year-old to their roster.
You should not be quite as interested in adding him to yours.
Yes, Vinsanity has been in a statistical decline for the past few seasons now, but 2012 is the year he completely falls off the map, no matter where he ends up playing.
Not that it's any fault of Carter's—he's been one of the NBA's most explosive and dynamic players for the last 13 years. But he's clearly lost a few steps, and nagging injuries over the past two seasons haven't helped his cause any.
Don't include Carter's name on your rankings at all—he will never average more than 10 points per game again.
Last year's stats: Pts: 13.5 Reb: 3.6 Ass: 1.6 Stl: 0.9 3-ptrs: 89
This year's stats: Pts: 8.8 Reb: 2.8 Ass: 1.1 Stl: 0.5 3-ptrs: 49
Keep Reading