MMA World Weighs in on Joe Paterno and Penn State Sex Scandal
November 10, 2011
For the first time in 61 years, Joe Paterno is no longer affiliated with the University of Penn State after recent news broke of his dismissal just one day ago.
According to ESPN.com, long time head coach Paterno and the University's President Graham Spanier are now on the outskirts for an incident that occurred years ago involving former defensive coordinator, Jerry Sandusky.
Sandusky has been reported to have molested underprivileged children through a charity called "The Second Mile".
The widely spread news has hit home to more than just college football fans.
Recently, UFC fighter Forrest Griffin was recognized for tweeting in reference to the scandal when he reportedly stated,
"Rape is the new missionary"
Griffin's comments were just the beginning as others affiliated with mixed martial against began to chime in as well.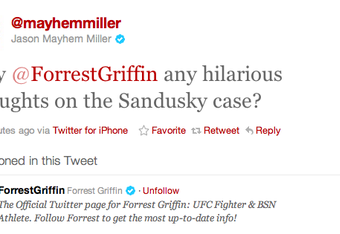 In reference to Griffin's statements, fellow UFC fighter, Jason "Mayhem" Miller tweeted back at Griffin looking for a follow up. 
After being heavily criticized for his initial Tweet, Griffin followed up with an apology to his fans and stated he would be taking some time away from his Twitter. 
Current UFC light heavyweight contender Ryan Bader weighed in with his thoughts but chose to address the remaining coaching staff still on board at Penn State University.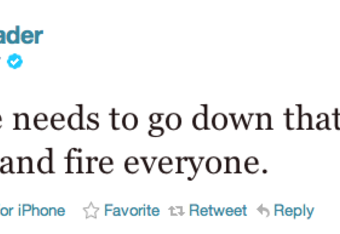 FOX Analyst and Co-Founder of MMAthletics Jay Glazer also went to Twitter in regards to Penn State quarterback coach, Mike McQueary.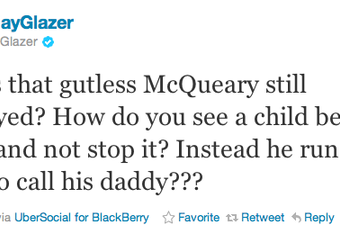 While UFC legend BJ Penn declined to address the Sandusky Scandal, he retweeted a Tweet sent by a fan in terms of Penn State's current dilemma.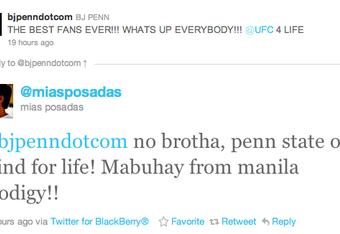 UFC light heavyweight Dan Henderson took some downtime from training for his match with Mauricio "Shogun" Rua at UFC 139 as he agreed with Glazer by bluntly calling out McQueary as well.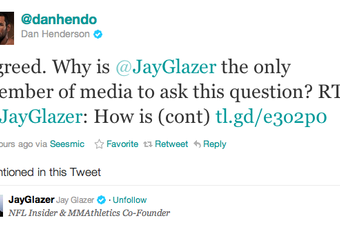 Current UFC middleweight Aaron Simpson also went to his Twitter giving empathy to Paterno and the children who were involved in the Sandusky Scandal.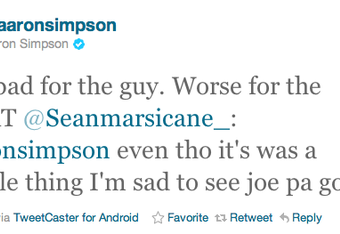 Everyone has his or her own opinion on this situation, but it's interesting to see a perceived-to-be violent community like MMA speak up.