10 Teams Tony La Russa Could Come out of Retirement to Manage
Jamie Squire/Getty Images
Tony La Russa said he's done. He said it's time. But then there's 36. That's the number of wins he needs to pass John McGraw for second place in all-time manager wins. You think La Russa is going to be content chipping golf balls when he put 33 years in to get that close?
That number will take hold, it will grow to a roar. It is the call of the manager to get back into the game. The call to kick those discarded Gatorade cups into neat little piles under the bench, to smell the pine tar, to flash signals while wearing dark sunglasses. Yes, Tony La Russa, you're part chess master, part riverboat gambler, and you belong in some darkened corner of a dugout, orchestrating a key hit-and-run play to take a lead, and then a double switch in the ninth inning to bring it all home. Yes, Tony, we want you on that wall. We need you on that wall. Here are 10 teams for your consideration.
10. The Mets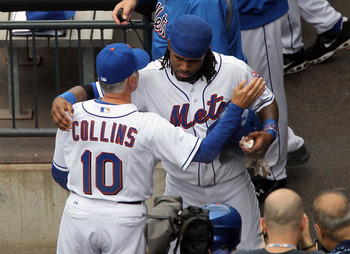 Jim McIsaac/Getty Images
Current manager: Terry Collins.
Why the Mets? They have the seventh highest payroll in baseball. They pay to win, they just can't win. The Willie Randolph experiment ended badly, and the Collins era is best remembered for pulling Jose Reyes after a first at-bat bunt hit to secure a batting title. La Russa seems like a nice fit to crack the whip, toss some folding chairs, and instill some discipline.
Signing bonus: New York, but not the Yankees.
9. The Pirates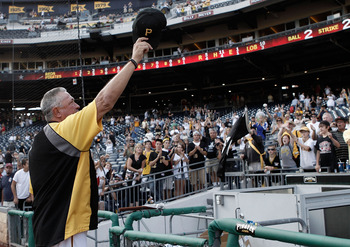 Jared Wickerham/Getty Images
Current manager: Clint Hurdle.
The Pirates are helmed by Hurdle, who is best known for managing the Colorado Rockies in 2007. He has a career .454 winning percentage. On July 18th the Pirates were actually on top of the NL Central before beginning their inevitable plummet. They finished the year 72-90, their 19th consecutive losing season. Pittsburgh is one of the original National League baseball teams, dating back to the league's inception in 1887. Their perennial stay out of contention needs to end.
Signing bonus: PNC Park.
8. The Dodgers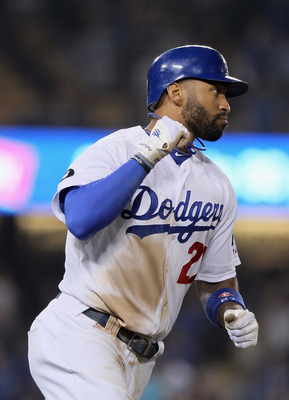 Jeff Gross/Getty Images
Current manager: Don Mattingly
The Dodgers are in total chaos right now with owner Frank McCourt agreeing to sell the team and the stadium in an auction. The league is hoping new ownership will be in-place by opening day. Here's hoping that new ownership is Mark Cuban, who will promptly fly to Alamo, CA to woo La Russa out of retirement with promises of untold millions of dollars. This keeps La Russa on the West Coast, closer to family.
Signing bonus: Nice climate, historic team, Matt Kemp.
7. The Indians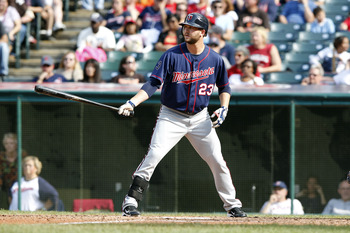 David Maxwell/Getty Images
Current manager: Manny Acta
The Indians are another historic franchise fallen on hard times. But a little known fact is they weren't terrible last year. They actually came in second place in the AL Central. That's not saying a whole lot since the division was a mess (Cleveland was 80-82), but almost everyone agrees this is a team on the rise. Huge legacy points go to the manager who can help end Cleveland's title drought of 63 years (second longest in baseball).
Signing bonus: Chief Wahoo.
6. The Braves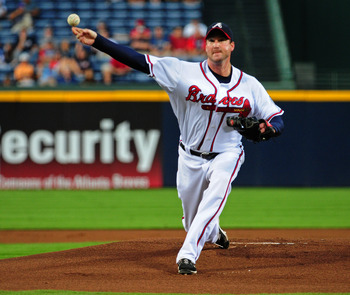 Scott Cunningham/Getty Images
Current manager: Fredi González
Atlanta had a tough end to the season, melting down and allowing the Cardinals to win their way into the postseason. For St. Louis, it began a historic march to their 11th title. Atlanta, however, avoided national humiliation thanks to the Boston Red Sox' own historic September meltdown. Atlanta finished with 89 wins. They are a team competing for the NL East every year.
Signing bonus: MLB prospect Julio Teheran.
5. The Nationals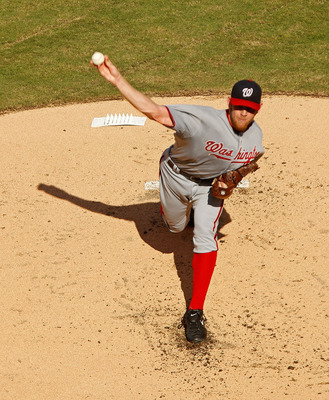 Mike Ehrmann/Getty Images
Current manager: Davey Johnson
Washington's time is coming. They were just below .500 last year. They sport Stephen Strasburg on the mound and waiting in the minor leagues is wunderkind and anointed messiah Bryce Harper. La Russa likes to manage talent (Harold Baines, Jose Canseco, Mark McGuire, Albert Pujols); this is the mother lode. All they need is a screwball tank commander to bring the outfit together.
Signing bonus: National Cherry Blossom Festival.
4. The Yankees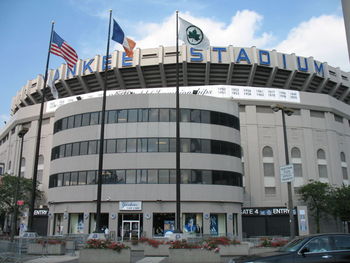 Current manager: Joe Girardi
Now we're getting down to it. We've put our cards on the table. We're done messing around. The fact is La Russa needs 1,004 wins to overtake Connie Mack and become the winningest manager in baseball history. The only way this is happening is if he makes a deal with the devil and signs on for 11 seasons with the Yankees and their $300 million payroll.
Signing bonus: all the money, power, steroids you need.
3. The Phillies
Chris McGrath/Getty Images
Current manager: Charlie Manuel
I just think Manual is on borrowed time here. And Philadelphia has thrown their hat into the must-win-every-year category of teams, ensuring La Russa would constantly be surrounded with top talent.
Signing bonus: Philly cheesesteaks in the clubhouse, Philly Phanatic on the dugout.
2. The Boston Red sox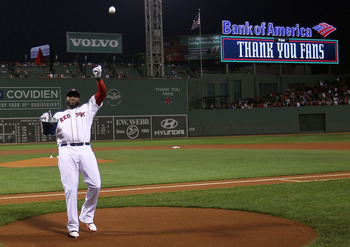 Jim Rogash/Getty Images
Current manager: none
The Red Sox are at one of those moments where they either throw the job at some eager former player who will do anything the front office says, or a steely veteran manager who will make the right calls down the stretch with ice in his veins. Yeah, you could give this job to Bobby Valentine or Jim Ringleman. You could go with Don Baylor, Jerry Manuel or Willy Randolph. You might even get Joe Torre out of retirement. Or you could get La Russa and make it look like this was all part of the plan all along.
Signing bonus: executive bathroom located in the Green Monster.
1. The Cubs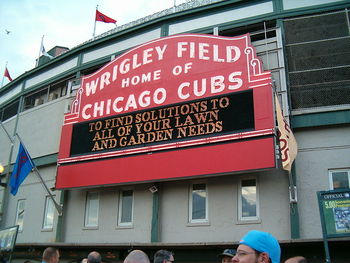 Current manager: none
We've come to number one on our list: the Cubs. An accident? Freud would say there's no such thing.
Consider this conjunction of events. A few months ago La Russa announced to upper management that he would be retiring after the season. Soon after the Red Sox begin an epic collapse. GM Theo Epstein gets out as the factory is burning down and goes to the Cubs. The Cubs have Carlos Pena at first base. Meanwhile St. Louis wins its 11th title and La Russa retires a few days later. Epstein fires the Cubs manager Mike Quade and tells Ryne Sandberg to go manage in the Mexican league. Albert Pujols is about to begin free agency. Again, the Cubs have Carlos Pena at first base.
What do you get when you put Theo Epstein and Tony La Russa in the same room? The baseball equivalent of the Manhattan Project. The Cubs haven't won a World Series in 103 years. Do you hear that sound? The universe is speaking to us.
Tony, you could be a part of the biggest thing in baseball history. There's still time. Imagine the parade, and you, the conqueror riding in the triumphal chariot, the defeated teams marching before you. No one to stand behind you and whisper in your ear the warning that all glory is fleeting.
Signing bonus: Cubs World Series win, gauntness, manager total consciousness on deathbed.
Keep Reading

St Louis Cardinals: Like this team?