New York Giants: 8 Giants Who Aren't Getting the Respect They Deserve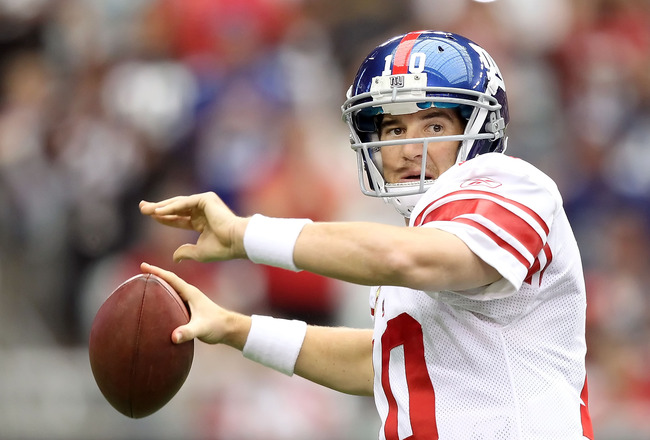 Christian Petersen/Getty Images
The New York Giants are off to a 3-2 start and are coming off a tough loss at home to the Seattle Seahawks.
The critics are picking them apart and their fans are upset, but they are still sitting in second place in the NFC East.
Although the big market they play in would suggest otherwise, the G-Men are flying under the radar this season.
Just like the team, many players are also flying under the radar. Multiple members of the Giants are off to fantastic starts to the season, and are not getting the respect they deserve.
Here is a list of eight players who should be getting some more attention.
1. Jacquian Williams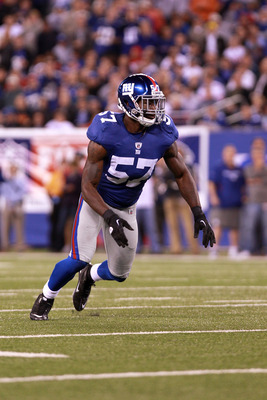 Nick Laham/Getty Images
For those who don't know Jacquian Williams, he is a rookie out of South Florida who is second on the Giants in tackles this season.
The sixth round pick has stepped in to an injury filled lineup and performed like a veteran.
On a team that has struggled tackling all season, Williams has been a bright spot.
He was a serious game changer in the victory over the Eagles in Week 3, recording 10 tackles.
2. Jake Ballard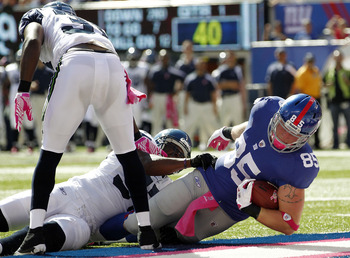 Jeff Zelevansky/Getty Images
The tight end out of Ohio State has been a solid replacement for Kevin Boss so far this season.
Though the number of receptions isn't staggering, Ballard has been a reliable target for Eli Manning, a quarterback who loves his tight ends.
Ballard has caught a touchdown pass in each of the Giants' past two games, and looks like he will be a prominent part of the offense.
3. Ahmad Bradshaw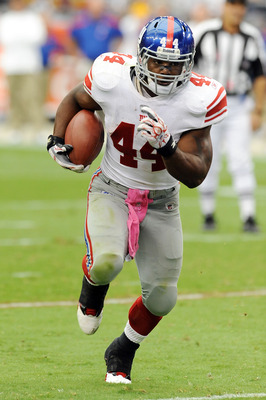 Norm Hall/Getty Images
Ahmad Bradshaw has earned respect from a good amount of people, but not enough.
Bradshaw has emerged as the No. 1 back for the Big Blue, almost doubling the amount of carries of backfield companion Brandon Jacobs.
He is an up and coming back in the league, and has been very reliable for the Giants this season.
Look for Bradshaw's numbers to increase as the season goes on.
4. Aaron Ross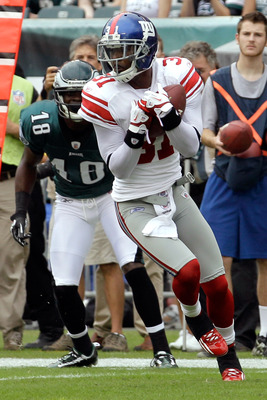 Rob Carr/Getty Images
The fifth year corner out of Texas has been criticized a ton since coming into the league, being called disappointing and a bust.
Due to an injured secondary, Ross has received a lot of playing time this season, and he has taken advantage. He has totaled three interceptions in five games.
Ross is looking to gain trust and respect back from fans of the Big Blue, and he is succeeding so far.
After a rough start to his career, Ross is on pace for a bounce back year this season for the Giants.
5. Antrel Rolle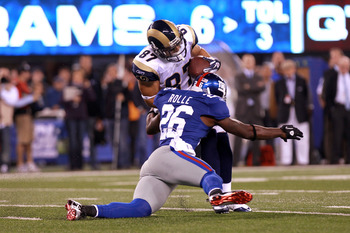 Nick Laham/Getty Images
The two-time Pro Bowler out of Miami is leading the team in tackles this season and is a problem for opposing offenses.
Although he has respect from many, he is still rather underrated and isn't talked about enough as an impact defensive player.
Rolle has been an important part of the Giants defense this season, and could be on his way to another Pro Bowl.
He deserves more respect from around the league, and it will come if he keeps playing this way.
6. Kenny Phillips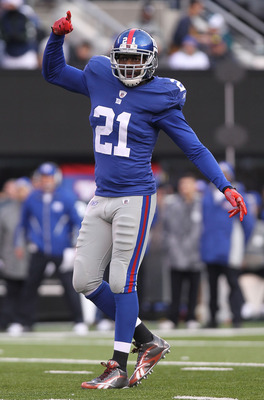 Nick Laham/Getty Images
Phillips got off to a rough start in the NFL, missing significant time due to injuries.
Since his return, he has been an above average NFL strong safety.
He is off to a great start this season, totaling 31 tackles along with an interception and forced fumble so far.
Phillips is an important piece of the Giants defense, and deserves a little more respect around the league.
7. Hakeem Nicks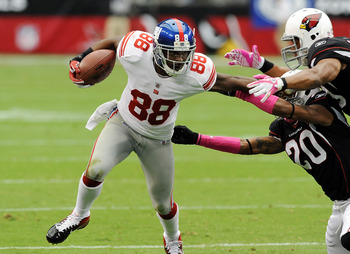 Norm Hall/Getty Images
Hakeem Nicks is one of the top receivers in the league, although many don't notice it.
Nicks, who is only 23, is the most reliable target that Eli Manning has, and is one of the most athletic receivers in the NFL.
He is gaining more and more respect week by week, which is still not enough.
Unlike most receivers, he is quiet and composed, putting him very far under the radar.
If he can keep up the way he has been playing, he will finally get the respect he deserves around the league.
8. Eli Manning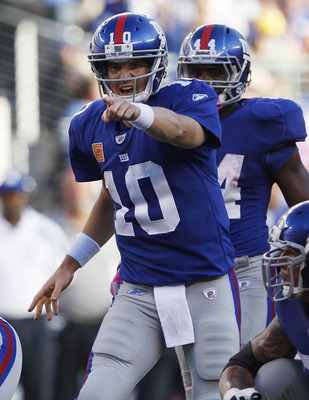 Rich Schultz/Getty Images
Eli Manning is one of the most criticized players in the NFL.
So far this season, Eli Manning has done an excellent job silencing his critics.
Eli is sixth in the NFL in passing so far, and has put up monster numbers in the fourth quarter.
He struggled at times against the Seahawks, but has been great in more games than not this season.
It is time for the critics to leave Eli Manning alone, and give the Super Bowl champion the respect he deserves.
Keep Reading

New York Giants: Like this team?