UFC 135 Jon Jones vs Rampage Jackson: 3 Reasons Rampage Will Beat Jones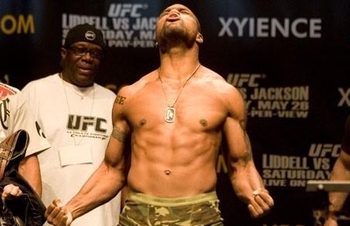 UFC 135 Jon "Bones" Jones vs. Quinton "Rampage" Jackson isn't going to go the distance. These two men want to put one another away, and Jackson wants the knockout more than Jones.

There are a lot of people saying that "Rampage" has no shot at winning this fight. Lots of people said the same thing when Jackson went up against Chuck Liddell, and they were all proved wrong.

Here are three reasons "Rampage" is going to get the win tonight
Jackson's Sprawl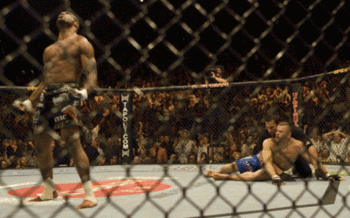 A lot of people forget that Jackson started out as a wrestler. We don't get to see him use his wrestling that much because of his elite boxing, but Jackson has some awesome take down defense.

Jones is great at getting people to the ground, but he hasn't come up against a sprawl like Jackson's. Expect to see Jones getting frustrated once a few of his shots are stuffed.
Elevation at the Pepsi Center in Colorado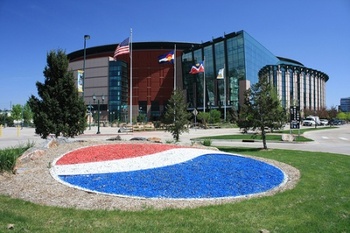 Jackson moved to Colorado for this fight so that he could train in the elevation. It might sound like something that doesn't make a big difference, but anyone who's ever been to an elevated city will tell you differently.

The elevation, combined with the fact that Jones has never been in the championship rounds, is a big advantage for Jackson. Jackson needs to take Jones into deep water and work him with his boxing.
If he does, expect a knockout late in the fifth round from Jackson.
Boxing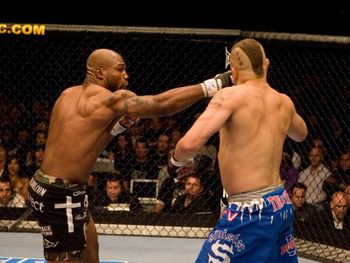 We all know that Jackson isn't going to win this fight on the ground. It's because of his excellent take down defense and his gas tank that Jackson's boxing is going to be so important.
Jones does have a huge reach advantage, but Jackson is very good at getting inside and working his opponents over.

Once Jones is tired, his hands will come down and Jackson can move in and throw some hay-makers.
Be sure to check out Bleacher Report for all things UFC 135. B/R is your home for MMA, from pre-fight predictions to in-fight coverage, and post-fight analysis...which you can check out at our event hub.
Keep Reading