UFC 135: Does a Win over Rampage Make Jon Jones the Best Light Heavyweight Ever?
September 24, 2011
There are lots of questions that will be answered at UFC 135: Jon Jones vs. Quinton Jackson.
Jones' legacy is the biggest question of them all.
In the extremely short history of this sport, there is perhaps only one fighter who has come along that will be remembered as the greatest mixed martial artist ever. That man is Anderson Silva. 
Are we really ready to say that Jon "Bones" Jones is at that level? And if not, what will he have to accomplish to get there?
When you look at the history of the light heavyweight division there have been quite a few standout fighters, but none of them have fought on a level that would make them "The Best Ever."
The answer is that a win over Jackson will not make Jones the best light heavyweight ever. That title gets thrown around a lot more than it should. 
Jones has proved that he is a remarkable fighter, but what will it take before we can truly call him the best?
To be the best, the athlete in question must rise far above the competition. To win isn't enough. The wins must be dominant and ferocious.
The manner in which Jones has defeated his opponents has so far displayed that ability.
While holding the belt, Jones also needs to come up against challenger after challenger and defeat them in the most convincing fashion possible. He must make it look simple, as if the effort he put forth was minimal.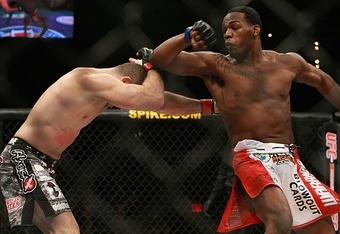 He did it with "Shogun," but can he continue to do it while remaining vicious and convincing?
Jones is absolutely on his way to being the best Light Heavyweight fighter ever. A win over Jackson will make him one of the greats in the weight class. He would be up there with Chuck Liddell or Tito Ortiz, but it will not make him the best. 
Jones must prove himself to us, the fans, before we give him that moniker.
Anderson Silva has given us the blueprint for what the best fighters should look like, and until that mold is broken we should hold every fighter against it.
Tonight at UFC 135, all of us will watch Jones make history.
Perhaps we'll talk about him years from now. We'll tell people where we were when he defeated Quinton "Rampage" Jackson and went on to become one of the greatest fighters to have ever lived. 
Be sure to check out Bleacher Report for all things UFC 135. B/R is your home for MMA, from pre-fight predictions to in-fight coverage, and post-fight analysis...which you can check out at our event hub.