Georges St. Pierre, Brock Lesnar and the Top 25 Biggest Draws in MMA Today
There are a lot of reasons that different people get drawn into MMA.
Some people take notice of exciting fighting styles, others get drawn into charismatic and charming personalities, and yet some simply get interested in fighters they hear being talked about.
Attraction is a subtle art, but everyone on this list has a proven ability to draw people in on a large scale.
For some, that attraction can be more fleeting than others.
Anyone can lose at any time in MMA, and that can really hurt some fighters' careers and ability to hold the public's attention.
Heading into UFC 129, no less than five men on this list will be competing. The UFC is no doubt hoping for the biggest pay-per-view numbers since UFC 100.
These are the top 25 draws in the sport today.
*An oversight in the publication of this article was the Dan Henderson being excluded from his place at No. 16. Everyone else should be pushed back a spot with Urijah Faber being No. 17, and so on...
Dan Henderson is an iron jawed and iron fisted legend who still fights at championship level and remains a top draw in the sport today.
Begin Slideshow

»
Chris Lytle, Carlos Condit and Dan Hardy—those exciting welterweights
Wanderlei Silva—legend, icon, and exciting brawler
Gilbert Melendez—is he the best lightweight in the world?
Rich Franklin—the school teacher turned cage fighter
Starting his reputation by brutally snapping Tim Sylvia's arm for the UFC heavyweight championship, Frank Mir has gone on to secure his place as one of the most merciless heavyweights on the planet.
When Frank Mir grabs a hold of an opponent's appendage, you cringe knowing the inevitable torque that Mir will put on it.
With an unsympathetic fighting style and a loud mouth, Mir stays a fighter for fans to keep an eye on.
25 year old Dominick Cruz has not become a household name yet, but he is the bantamweight champion of the world.
His last title defense was a nifty display of speed and movement, as he picked apart No. 1 contender Scott Jorgensen.
He will really have a chance to make a big name for himself in his next fight, however, as he goes to war with a popular fighter who may or may not be ahead of him on this list (*wink).
As the highest ranked fighter in the organization, Eddie Alvarez is kind of getting known as that Bellator guy.
Aided by an aggressive and exciting style of fighting, the Bellator lightweight champion will look to hold onto his solid ranking to help carry a significant part of the Bellator promotion.
Jake Shields has been off some people's' radar, but true fans know Shields and know that he is a vegetarian winning machine.
Riding a 15-fight winning streak that dates all the way back to 2005, Shields is a good-looking guy from California who is in his prime and looking to take out Georges St-Pierre, a consensus top two pound-for-pound fighter in the world.
Others in the sport try to make use of the discipline, but Machida is and will always be, that karate guy.
With an effective fighting style that is as unique as any in the business, Machida became a champion and remains one of the sport's top guys.
He also throws in a little pee drinking to keep us wondering why and coming back for more.
Shinya Aoki is literally a scary good grappler. Going to the ground with him is a guarantee for pain.
A top ranked lightweight and prominent Japanese fighter, Aoki garners attention no matter where he goes.
His tendency to take pleasure in his opponent's pain makes things interesting, too...
Rashad must have deceptively good game plans because he rarely dominates opponents thoroughly, but he certainly wins a lot of fights.
Sometimes he looks like a boring point-based wrestler, and then sometimes he scrambles brain cells into mush.
Whatever it is he is doing, people watch, because he is simply one of the best in the business.
Mauricio Rua may not be champion anymore, but is still one to watch as that young aggressive Brazilian from PRIDE Fighting Championships.
He lost the light heavyweight championship in his last fight, but at just 29 years old, Rua is still a legend and he still has a lot to prove.
When most people think of Michael Bisping, they think of an arrogant and cocky British guy. He is also one of the best middleweight fighters on the planet.
With his brash attitude and high level skill (and distinct accent), Bisping has become the face of MMA for the United Kingdom.
Urijah Faber is a lot of things, but it is easy to remember him as the charismatic fun-loving dude from California.
He is a former champion and dynamic fighter who crowds love to love.
As a former featherweight, and now No. 1 bantamweight contender, "The California Kid" keeps marching ahead as a important figure for lighter-weight MMA fighters.
Cain Velasquez is sitting on top of the world. So, he may be nursing an injury, but the man is still the undefeated heavyweight champion in the biggest MMA organization in the world.
Cain is a Mexican-American who pulls from the Latin community, but with the way he fights, it would be hard for anyone not to be a fan.
A veteran of the sport, people are now starting to notice Alistair Overeem because he is an enormous foreign dude who is demolishing guys.
He used to be a dangerous but skinny light heavyweight, but now he is a heavyweight mountain of muscle who appears to be crushing all in his path. Oh yeah, he also is currently the No. 1 guy in the entire world of kickboxing.
He better have your attention because he does not appear to be slowing down.
BJ Penn is a legend and former champion, but now he is just another contender and to some he is that blood-licking guy from Hawaii.
In his last fight, he proved to be one of the few fighters able to carry a pay-per-view without being in a title fight.
"The Prodigy" has been around since the UFC's "dark ages" and can still knock out or submit anyone in the business.
Forrest Griffin is many things to people in MMA, but he will always be the original Ultimate Fighter.
His popularity grew from being a reality TV show winner, to MMA media personality and celebrity, to light heavyweight champion.
Even though he has lost the championship, he remains a top contender and a top figure in the UFC roster.
His last bout was a unanimous decision victory over respected veteran and fellow former-champion Rich Franklin, which regenerated Griffin and keeps him fresh.
With his hilarious and playful off-the-cuff comments, combined with his questionable behavior outside of the spotlight, Quinton Jackson seems a bit like a comedian on the edge.
Outside of the psychological enigma, you still have an engaging personality with an exciting knockout style game plan, and one of the baddest and most popular fighters in the sport of MMA.
There are many reasons that some people wonder aloud about featherweight champion Jose Aldo: Is he the next Anderson Silva?
Mostly it is because he is a Brazilian with an exciting fighting style and appears to be dominating his weight division.
At 24 years of age, Aldo has defended his title twice and is already considered one of the best pound-for-pound fighters in the world.
Fedor Emelianenko no longer has that mystique of total invincibility, but the Russian warrior is very much still a mysterious legend.
After crushing the opposition in Japan, Fedor has carried his eerily calm demeanor to the United States in recent years fighting for Affliction and now Strikeforce.
The question always whirling around Emelianenko was "can anyone actually beat him?" Now, however, fans stay tuned to see how he will respond to his first true tastes of defeat.
Nick Diaz is the baddest of the bad boys. He has a "screw it all" attitude that somewhat ironically makes him one of the highlighted figures in the Strikeforce organization.
When he is not in the cage proving to be one of the best welterweights in the world, he smokes pot, competes in triathlons and shares his MMA ideologies.
He is an awesome fighter and a key character in MMA's current landscape.
Although he has been around for a long time, only recently has Chael Sonnen established himself as the sport's most inflammatory trash talker.
What's more, he can back up nearly everything he says with his performances in the cage.
Sonnen also deals with a good amount of controversy outside the cage, making his persona all the more charmingly villain.
UFC lightweight champion Frankie Edgar will always be THE underdog.
After winning the championship, Edgar was still the underdog in his subsequent two title defenses.
Undersized for the division, Edgar controls the Octagon like Mighty Mouse, putting his big scary opponents in their place.
UFC's 23-year-old light heavyweight champion, Jon Jones, has dominated and risen to prominence so quickly that he is the sport's boy wonder.
Not just being a phenom in the cage, he also captures headlines as a do-gooder helping out strangers in times of need; Jones chased down a thief and rented a hotel room for a stranded mother.
Everyone says the sky is the limit for Jones, and you cannot really find a way to argue at this point.
Perhaps the most inspirational fighter in the sport, Randy Couture is an ageless champion.
I do not know how he keeps competing at the highest levels because frankly, at 47 years old, he is really old for this sport.
He's been on the wrong side of 40 for seven years, but he has still gutted out some of the sport's most memorable victories.
His bout at UFC 129 is supposedly his last fight. "Captain America" is not just an ageless warrior, but a lasting legend.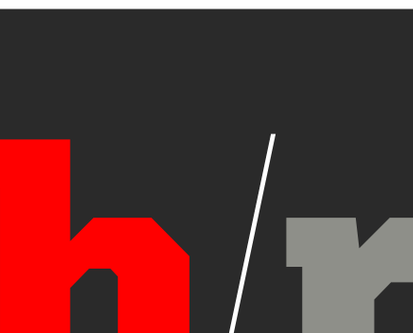 He may not be the sport's biggest draw, but Anderson Silva is still the best fighter in the world.
He owns all manner of UFC records, including his current streak of consecutive wins and title defenses.
The enigmatic Brazilian captivates with not just his divisional dominance, but the physical brilliance which he orchestrates within the cage.
Georges St. Pierre is probably the sport's most complete fighter, a pretty boy and essentially the poster boy for MMA.
Everything he does he does with the utmost efficiency and professionalism.
His dominance is also nearly unprecedented. He is the second most successful champion in UFC history, and he is not even 30 years old yet.
Brock Lesnar went from being "The Next Big Thing" in professional wrestling, to becoming the big thing in MMA.
Lesnar's appeal stems from his professional wrestling persona and enormous fan base. He then parlayed that interest into his MMA success and championship run.
Lesnar is responsible for breaking a number of pay-per-view records, but he may be in danger of losing this top spot with a dangerous No. 1 contender bout coming up and St. Pierre's legacy looming larger than ever.