The 25 Dirtiest Hits in Sports History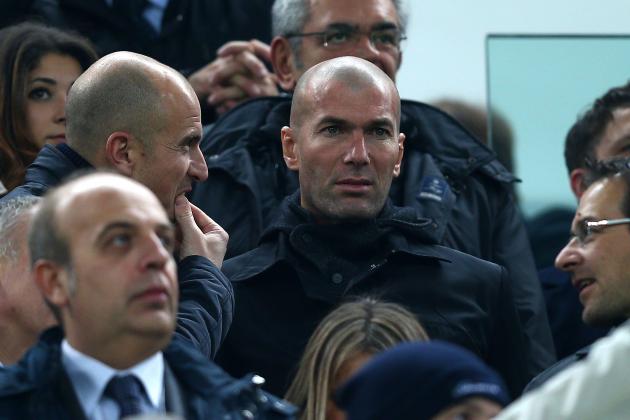 Clive Rose/Getty Images

In sports, it is inevitable—when grown men in peak physical condition are sent running or skating into and around one another—that injuries will occur.
It is inevitable—when the level of competition is high, and the stakes are higher—that tempers will flare, and fights may break out.
And sadly, it is inevitable that certain players will go beyond the accepted means of retaliation and commit dangerous acts that cause great harm to their peers.
On the following list, I have compiled 25 notorious examples of such acts. Some were dirty but did not cause great injury. A few were so vicious they ended careers, be it of the assaulter or of the player assaulted.
As always, if you feel I've omitted a cheap shot, or disagree with the order, file your grievances in the comments.
And be prepared to wince.
Begin Slideshow

»
Late in the fourth quarter of Game 4 during the 2007 Western Conference semifinals, Robert Horry leveled Steve Nash into the scorer's table.
That hit would ultimately tip the series—which was tied at two games apiece after Game 4—in favor of the Spurs. After Horry's flagrant foul, both Amar'e Stoudemire and Boris Diaw ran onto the court from the bench, a no-no in the NBA.
Horry was suspended two games for the hit, but more importantly, both Stoudemire and Diaw—vital pieces of that Phoenix team—were suspended for Game 5.
San Antonio went on to win the series 4-2, and the Horry foul was the turning point.
Kellen Tillman's issues would not end with the flagrant cheap shot seen in the video. He was suspended for three games in 2007 after an arrest for marijuana possession.
I guess he just preferred taking hits of the illegal variety.
Zinedine Zidane was the star of the 2006 World Cup until this point, having won the illustrious Golden Ball award given to the tournament's top player.
But this headbutt would result in a red card, and Zidane was unable to participate in the shootout that followed the extra sessions, which Italy won 5-3.
The story goes that Marco Materazzi insulted Zidane's sister, which led to the headbutt.
While it isn't guaranteed that Zidane's presence in the shootout would have altered the outcome, he had already scored two penalty kicks in the tournament, including one earlier in the final.
In other words, best trash talking ever.
Hey, did you know that James Harrison was fined $120,000 dollars last year for hits deemed to be illegal by the NFL?
Here's an excellent example of one of those hits. There is simply no need to launch at a player's head like Harrison does here.
I understand that in the course of a game, helmet-to-helmet collisions are inevitable at times.
But the Harrison hit on the previous slide—and this vicious hit by Brandon Meriweather—were avoidable and unnecessary.
This one was especially brutal, as the pass had sailed well over Todd Heap's head. That, and Meriweather didn't so much as raise his arms to make the tackle, deciding instead to use his head as the point on a human spear.
Apparentely, Sylvester Brinkley forgot that you can't German Suplex a quarterback after he has thrown the ball.
Don't you hate those obscure rules?
Vince Young and Texas would get their revenge, however, defeating Texas Tech 52-17 en route to winning the 2005 BCS National Championship against USC.
Ignore the title of this video (it was the only I could find of this hit). This was likely the dirtiest sack of Jones' career.
Bradshaw left the game with a concussion, and Jones was flagged for unnecessary roughness and fined $3,000 by the NFL.
In his 2001 book, It's Only a Game, Bradshaw wrote that he didn't think it was a cheap shot, and recalled the following:
Jones was really upset. While I was lying on the stretcher he told me, "I'm sorry, man. I just got caught up in the game. I didn't hear the whistle. I didn't try to hurt you."
Frankly, I disagree with Bradshaw. Even if his intent wasn't to injure, Jones could have shown more restraint in bringing Bradshaw to the ground. Again, the suplex aspect of the tackle simply wasn't necessary.
New Mexico junior Elizabeth Lambert was banned for two games (which extended into the 2010 season) after she went all Chuck Norris on the BYU soccer team in the 2009 semifinals of the Mountain West Conference tournament.
The first punch wasn't so disturbing, as she was retaliating against a sly elbow to her chest.
But holy hair toss, Batman, that pigtail pull was devastating!
And catchers everywhere cringed.
Not to make light of this extreme example of poor sportsmanship, but Izzy went from displaying decent form on the kick to throwing one of the worst punches I've ever seen.
Seriously, he looked more like a cricket bowler than a boxer.
Alcantara—who clearly thought he was being thrown at and took matters into his own, um, feet—was suspended six games for this 2001 incident.
One of the most despicable, unexplainable and primitive moves I've ever seen.
Zach Galifanakis got off lucky.
And now Tyson has pigeons.
Claude Lemieux was suspended for the first two games of the Stanley Cup Finals and fined $1,000 for this hit on Kris Draper in Game 6 of the 1996 Western Conference Final.
The League called the hit a "cheap shot" and "premeditated" after handing down the punishment, and Draper "sustained a fractured jaw, a broken nose and severe facial lacerations."
Denver went on to win the Stanley Cup that season, sweeping the Florida Panthers, and Lemieux's hit sparked an intense rivalry between the Avalanche and Red Wings, including the infamous 1997 brawl between the two teams.
The Bruins were winning 5-2 in Game 5 of the 2002 Eastern Conference semifinals, with just over a minute left in the game, when Kyle McClaren introduced his elbow to Richard Zednik's face.
McClaren was suspended by the league for three games, and the Canadians won the series, 4-2.
In 2009, Dante Wesley—who didn't attempt to avoid Clifton Smith, and launched into him—was ejected from this game and suspended for one game without pay by the NFL.
Good riddance.
It is one thing to hit a guy just before he catches the ball. It is quite another to have ample time to avoid the player but to go for the kill shot anyway.
"What the heck is Witt doing on this. I mean, I just don't get this."
Couldn't have said it any better myself.
Witt was suspended five games by the NHL for this elbow to the face of Niklas Hagman in 2009.
Tony Granato's vicious slash to the head of Neil Wilkinson in 1994 led to a 15-game suspension.
This hit would have probably ranked higher were it not for the fact that it a retaliatory move in the heat of the moment.
Granato simply didn't think, he swung. Inexcusable, but as you will see, most of the other hits to follow were dirtier than this.
Talk about a sore loser.
Dale Hunter was suspended 21 games for this hit on Pierre Turgeon during Game 6 of the 1993 Patrick Division Semifinals.
This goal—which put the game and series out of reach for the Capitals—annoyed Hunter enough to take action during the celebration, a definite no-no in the NHL.
I deem Kermit Washington's punch to the head of Rudy Tomjanovich in 1977 to be similar to Granato's slash to Wilkinson's face.
Washington reacted as though Tomjanovich was running toward him to fight, and he preemptively struck.
It was the wrong reaction, of course—Tomjanovich required five surgeries after the blow, and Washington was fined $10,000 and suspended 60 days (26 games) without pay—but it was not a premeditated decision.
And thus begins the Flyers portion of the program, which pains this lifetime fan of the team.
But in the name of objectivity, I shall proceed.
Dave Brown was suspended for 15 games by the NHL for this hit on Tomas Sandstrom in 1987.
Brutal hits by the Flyers, part two.
Jesse Boulerice received a 25-game suspension for this 2007 cross-check to the face of Canucks forward Ryan Kesler.
The Flyers were winning the game 7-2 in the third period when he pulled this.
So unnecesary. He earned every game of that suspension.
(And no, I didn't forget about the 2007 preseason hit Steve Downie laid on Dean McAmmond, resulting in a 20-game suspension. Video of that hit here.)
By my count, Dino Ciccarelli took four swings with his stick, landing two, and connected on a wild left hook to the face of Luke Richardson.
Along with receiving a 10-game fine from the NHL for the 1988 incident, Ciccarelli was also convicted of assault, forced to pay a $1,000 fine and spent one day in jail.
I despised Tie Domi during his reign of terror in the NHL.
He was a marginally-talented hitman who did little more than instigate opponents and accumulate penalty minutes.
In his NHL career, Domi spent 3,315 minutes in the penalty box—the third-most in NHL history.
Dale Hunter is second on that list.
This hit, from Game 4 of the 2001 Eastern Conference semifinals, led to Domi's suspension from the remainder of the playoffs (three games) and carried over for eight games into the following season.
Everything about this is dirty. It is away from the play, unprovoked and is an obvious attempt to injure at full speed.
Albert Haynesworth earned an unprecedented five-game suspension for this stomp to the face of Andre Gurode in 2006.
Gurode required 30 stiches to his face.
It was the rare blemish on what has been an otherwise exemplary and incident-free career for Haynesworth.
Wait, no, that's not right at all...
Guess what player has the fourth-most penalty minutes in NHL history?
If you guessed Marty McSorley, you get a black eye!
McSorley's slash to the face of Brashear in February of 2001 initially earned him a 23-game suspension. However, a court convicted him of assault and sentenced him to 18 months of probation, after which the NHL increased his suspension to an entire year.
Brashear suffered a concussion. McSorley never played in the NHL again.
(In November of 2000, the Phoenix Coyotes Brad May was suspended 20 games after slashing Steve Heinze of the Columbus Blue Jackets in the face. I was unable to locate video of the incident, however.)
Part One. Chris Simon was suspended for 25 games after this 2007 slash to the face of Ryan Hollweg.
Unlike Granato's retaliation, however, Simon had time to reconsider his actions, but hunted down Hollweg instead.
Part Two. After returning from his suspension—which lasted five games into the following season—Simon did this to Jarkko Ruutu in a December game against the Penguins.
Disgusting.
After the incident, Simon agreed to a leave of absence from the Islanders to seek counseling. He was suspended by the NHL for 30 games.
The events in Vancouver on March 8th, 2004, had to be No. 1.
The incident was apparently retaliation for a hit earlier in the year, when Steve Moore injured Canucks captain and star-player Markus Naslund, costing Naslund three games.
Bertuzzi was ultimately suspended by both the NHL and IIHF for a 17-month period (due to the NHL's lockout), and pled guilty to assault charges that placed him on probation for a year.
The Canucks were fined $250,000 by the NHL for the team's role in the retaliation.
Steve Moore broke three vertebrae and suffered a concussion. The hit ended his NHL career.
He is currently suing Bertuzzi as part of a $20 million lawsuit stemming from the incident.
Be sure to follow me on Twitter (@TRappaRT) along with the entire B/R Swagger team (@BR_Swagger)