Weirdest Injuries in the History of the MLB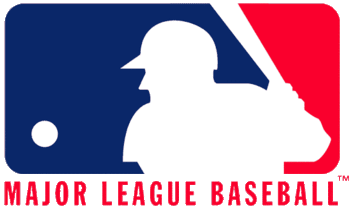 A dream about spiders, cowboy boots, a DVD, a phone book, food, a tanning both or an iron have been the cause for an injury in the MLB. They weren't too severe, but here are seven of the weirdest injuries ever to happen in the MLB.
Glennallen Hill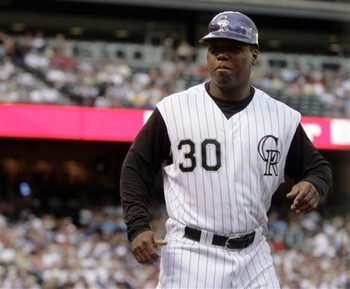 12 years in the MLB, eight different teams and a World Series with the Yankees in 2000. Not bad for a player who now coaches first base for the Colorado Rockies.
But if somebody remembers him it's for a dream he had. Hill suffers from extreme aracnofobia (fear of spiders) and one night when he played for the Toronto Blue Jays he dreamt that spiders were running all over his body. He jumped from his bed still asleep and unfortunately landed in a glass table, destroying it, before falling down the stairs.
The result: wounds and bruises in one arm and both his feet and knees left him out for two weeks. He also earned the nickname "Spiderman" from his teammates.
Wade Boggs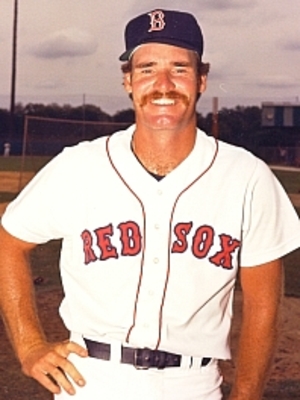 He was a memorable batter and is considered one of the top 100 players in history. Played for 17 seasons, was selected to the All Star 12 years in a row and won the 1996 World Series with the Yankees.
One day he had the idea of buying cowboy boots. The day he used them for the first time he had a little problem, he tried to take them off once he was in his hotel room, but couldn't and fell on his back injuring himself for the next week.
Adam Eaton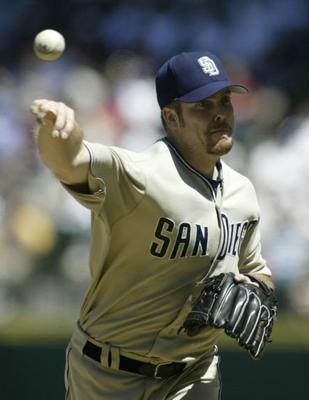 Third guy, third World Champion, this one with the Philadelphia Phillies in 2008. Once considered a potentially great pitcher, he never lived up to the hype.
Maybe because he wasn't as good as he should be using his hands. Playing for the San Diego Padres he stabbed himself while attempting to open a DVD's wrapping. Not serious, but somewhat ridiculous.
Steve Sparks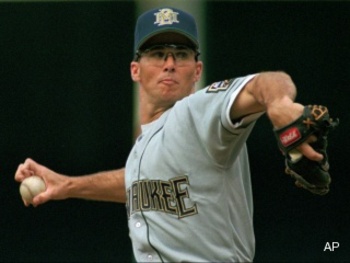 A no nonsense player. Fresh out of college in 1994 the Milwaukee Brewers showed an interest in him and recommended he visit the franchise and the preseason campus, something most people don't take seriously. He did.
He went to a motivational seminary in which the speakers showed their power by breaking telephone guides. He was so impressed that he tried to do it when he got home.
The result: A dislocated shoulder and one year wait before he got into the league. The guide remained unharmed.
Kevin Mitchell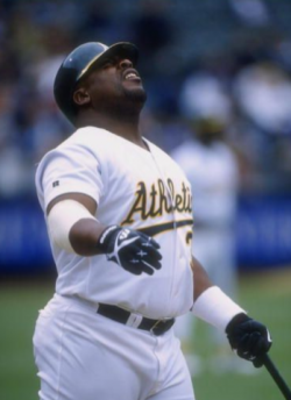 Most known for his talent as well as for his short temper. He also was a World Champion (1986 with the NY Mets) in a 14 year long career with about ten different teams.
His problem was his diet. It injured him twice, first when he teared a stomach muscle while throwing up and then when he broke his teeth biting a frozen donut fresh out of the microwave.
Marty Cordova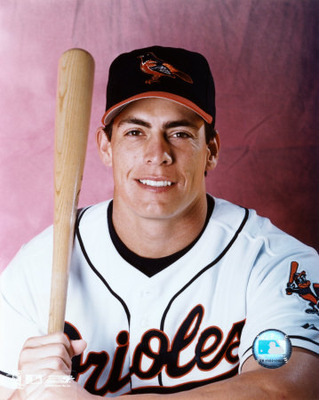 Rookie of the year in 1995, he liked to take care of his image.
Nearing the end of his career when he was on a tour in California with the Baltimore Orioles, he decided that he was too pale, so he went to a tanning salon. Once in the tanning booth, he fell asleep and burned his face and neck.
He didn't play the next day as the doctors told him to avoid direct sunlight.
John Smoltz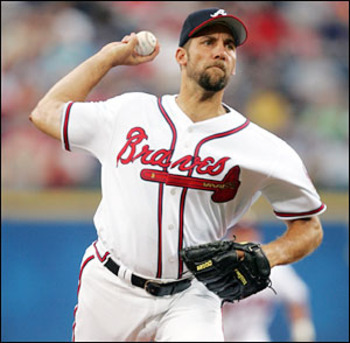 One of the best pitchers in history, capable of throwing balls at almost 100 miles per hour and active during decades, he rarely missed a practice.
When he did his teammates would ask him why. In one of those rare occasions, it was for a strange reason. He was ironing his shirt and burned his chest with the iron, because he had it on.
Smoltz has since repeatedly denied it ever happened, and now the incident lies between urban legend and unmentionable truth.
What Do You Think?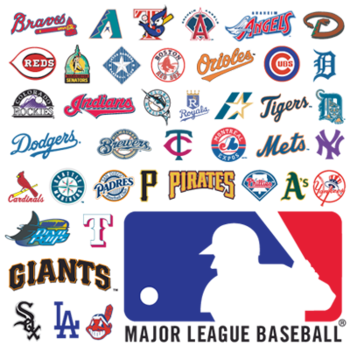 I'm sure I missed others, so which do you think has been the weirdest injury in the history of the MLB? One of this seven or some other?
Keep Reading