Eight College Football Recruit Battles That May Be Decided on the Field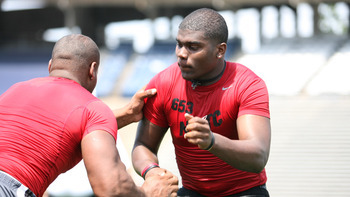 Oftentimes recruits must decide between two schools who routinely play each other on the field at some point during the season.
Ritual players of the NCAA video game series know there's no better way to convince a recruit to come to your school than by scheduling a visit against his favorite team and pounding that team into the ground.
Sure, but does it work in real life?
Here are eight high-level recruiting battles playing out across the conferences. Two teams vying for a recruit are playing each other at some point during the season.
I've given my thoughts on which team should schedule the official visit and when. See if you think it would be a wise move.
DT Todd Barr (Cal Vs. The Pac-10)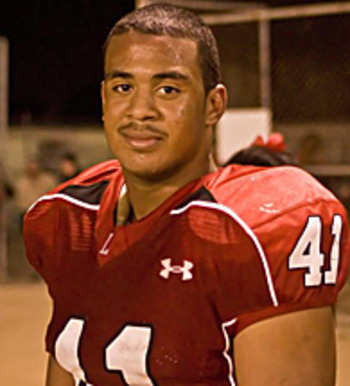 Defensive tackle Todd Barr has Cal on top, but other Pac-10 schools are in the hunt.
A 4-star defensive tackle, Todd Barr named Cal as a favorite back in July with Oregon, UCLA, Florida, Nebraska, Miami, and Washington vying with the Golden Bears for his verbal.
Cal had an outstanding year recruiting last year, but their home games weren't very friendly to official visits. Blowout losses to USC (30-3) and Oregon State (31-14) couldn't have made for great recruiting opportunities.
The Bears get Oregon at home on November 13th. That's a great chance for Cal to score what could be an upset and knock the Ducks out of the running for his verbal, as well.
Oregon's top priority for 2011 is likely defensive tackle Kevin McReynolds with wide receiver Tacoi Sumler in the fold, so any chance the Bears have of firming things up is worth taking.
Jermauria Rasco (LSU Vs. Alabama)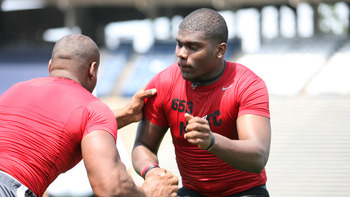 LSU has to hope a win over Alabama at home gets Jermauria Rasco's attention.
Though they've capitalized on a banner year in in-state talent, LSU hasn't been able to maintain a lead with 4-star defensive end Jermauria Rasco.
The Shreveport, LA native seems more interested in visiting Texas and rival Alabama than pledging any affiliation with the Tigers.
That could change if LSU gets him on campus for the showdown with LSU in Baton Rouge on November 6th.
Rasco has been slow-playing his recruitment, so that later date might be beneficial. And a win for LSU might convince him that LSU is as much a major player as those other suitors.
Tony Steward (Clemson Vs. FSU)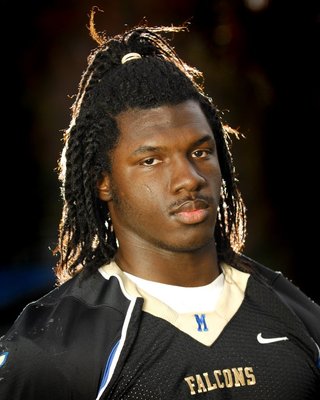 Five-star linebacker Tony Steward is weighing ACC foes Clemson and Florida State.
A 5-star linebacker, Tony Steward has two ACC foes atop his list: Florida State and Clemson.
Steward loved his unofficial visit to Clemson, but Florida State was a childhood favorite for the St. Augustine, FL native, and after a visit to Tallahassee, the Noles pulled even with the Tigers.
Florida State plays Clemson late in the season, at home on November 13th. But considering Steward is looking to be a signing day commitment, that may benefit the Noles.
Both Florida State and Clemson enter the 2010 season with about equal question marks on offense and defense, so this could be one of the better matchups of the year if both are sitting on one- or two-loss records and battling for a shot at the ACC Atlantic division.
If the Noles can get Steward on campus that weekend and show that their defense is back, so much the better.
Anthony Zettel (Michigan Vs. Penn State)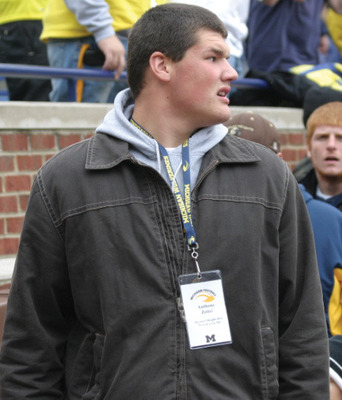 Four-star defensive end Anthony Zettel favors Michigan slightly, but Penn State and Iowa are trying to change his mind.
Michigan will battle in every game to keep a lead with 4-star defensive end Anthony Zettel, who favored the Wolverines early but is now in a wait-and-see approach with the season.
Zettel took an unofficial to Penn State in early August and came away impressed. Michigan maintained a lead, but not by much...and Zettel still plans on seeing Iowa.
Penn State pulled 4-star defensive end CJ Olaniyan out of Michigan last year. If they want to do it again, they could try to bring Zettel on campus for Penn State's home game against Michigan on October 30th.
Zettel wants to wait until after the season to decide, but the 30th should be late enough in the season to cement some things in his mind.
Erique Florence (Auburn Vs. Alabama)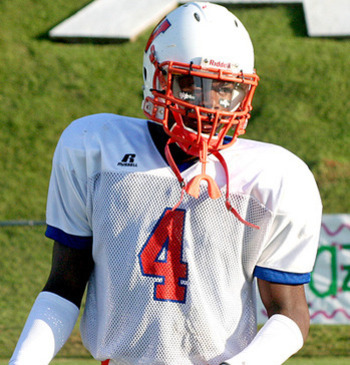 Four-star safety Erique Florence will decide between in-state schools Alabama and Auburn.
Valley, AL safety Erique Florence has waffled between Auburn and Alabama for most of his recruitment.
Auburn held a big lead back in April. Florence was in the stands for last year's exciting Iron Bowl victory, and his comments afterward seemed to be in favor of Auburn.
But after a visit to Tuscaloosa for Alabama's final summer camp in July, the Tide drew even. Florence has a clear appreciation for their secondary coaching.
Could the Tigers put the last nail in the coffin with a road upset over Alabama on November 26th? Will an official to Alabama's campus and a big win convince him to swallow his sympathies? I'm curious to see if Alabama brings him on campus for that game, tempting fate in the process.
Brett Hundley (Washington Vs. UCLA)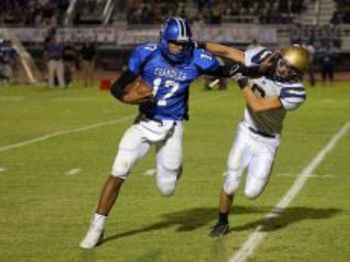 Chandler, AZ quarterback Brett Hundley has narrowed it down to UCLA and Washington.
Chandler, AZ QB Brett Hundley is down to UCLA and Washington from a list that also included Texas A&M, Oregon, and Arizona in a final five.
Both depth charts offer the 4-star recruit rated No. 22 overall a chance to play early and often.
UCLA has struggled with developing the QB position as a function of a battered offensive line, while Washington has untested freshmen Nick Montana and Keith Price sitting behind all-world QB Jake Locker.
The Bruins travel to Washington on November 18th, a great time for Steve Sarkisian and company to get Hundley on campus for an official to force the issue a little bit. It's a late season matchup that could have very different implications for both teams depending on how the seasons play out.
Jadeveon Clowney (South Carolina Vs. Alabama)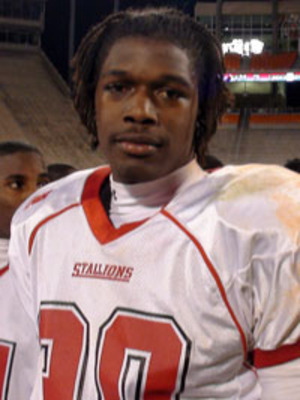 2011's top recruit favors Alabama over South Carolina, but the Gamecocks get the Tide at home on Oct. 9.
2011's top recruit, Rock Pointe, SC defensive end Jadeveon Clowney has nearly committed to Alabama on multiple occasions.
A visit to Tuscaloosa helped the Tide tie South Carolina back in July, and he's hinted that he'll end up there but for the efforts of his mother, who hopes he stays in-state.
Yet even if his verbal drops, I would hope South Carolina brings him on campus for the Gamecocks' October 9 matchup against Bama. If South Carolina were to score the upset, maybe it would convince him that his talents will be successful, and his life a little bit simpler, closer to home.
Sammy Watkins (Clemson Vs. Miami)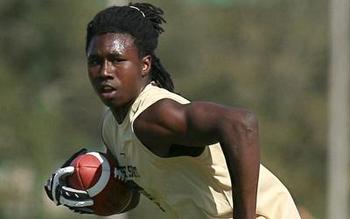 Four-star athlete Sammy Watkins says it's a two-team race between Clemson and Miami.
Despite the best efforts of Michigan, two-way Florida athlete Sammy Watkins has called his recruitment a two-way race between Clemson and Miami.
Miami was the team to beat for the 4-star wide receiver/defensive back at the start of July, but a visit to Clemson pulled the Tigers even.
The Tigers face Miami at home on October 2nd, so Dabo Swinney and company will be pushing to get Watkins on campus that weekend for an official visit.
Last year, the Tigers played upset to No. 10 ranked Miami on the road, and they'll look to do it again if Miami enters the game riding high from a 3-0 start.
Keep Reading