The 20 Best Chris Berman Nicknames of All-Time
Chris Berman is a broadcasting legend.
Finding a sports fan who doesn't know who he is would be hard, but finding one that doesn't like him might be even harder.
He attended Brown University, but you certainly can't tell with his wacky behavior when covering any sporting event.
Berman is creative, funny, and smart, what more could you ask for?
So without further ado, I give you the 20 greatest "Bermanisms" of all time.
20. Harold "Growing" Baines
Harold Baines was good, and his nickname was even better.
Baines came close to 3,000 hits, but never got there. He enjoyed an extremely successful career that could one day land him in the Hall of Fame.
If he never gets into the Baseball Hall Of Fame, however, he would be one of the first inductees into the nickname Hall of Fame, if that ever opens.
19. Darryl Strawberry "Shortcake"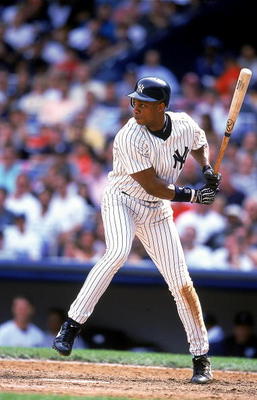 This nickname was pure genius.
I mean, I'm sure you're familiar with Darryl Strawberry and trust that most people would gasp before mentioning Darryl Strawberry and Strawberry Shortcake in the same sentence.
Strawberry was a feared hitter in his playing days, and unfortunately he later became feared for all the wrong reasons.
Most people think of Strawberry's career as what could have been, rather than what was.
18. Mike "Pepperoni" Piazza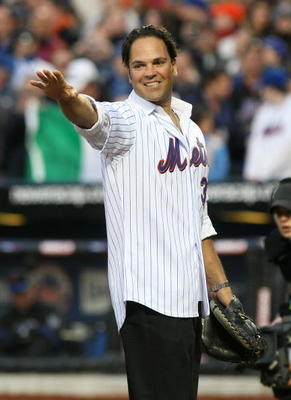 This nickname was perfect.
Who doesn't like pepperoni pizza?
Who doesn't like Mike Piazza?
Piazza was one of the greatest offensive catchers who ever lived, and pepperoni is one of the greatest pizza toppings of all time.
It's hard not to like this nickname.
17. Jeff "Philadelphia" Feagles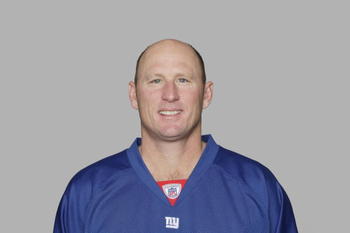 Way back when dinosaurs roamed the Earth, the New York Giants' 44-year-old punter was in fact a Philadelphia Eagle.
Which is what made this nickname pure genius.
Feagles is now the oldest player in football (that's right Brett), and his playing days with the Eagles are long gone, but a nickname like that will not be soon forgotten.
16. Moises "Skip to My" Alou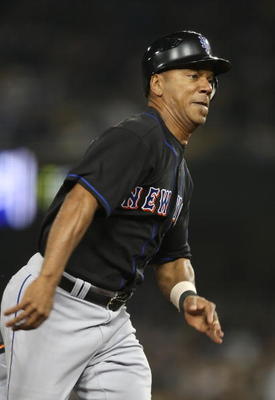 I'm sure you're all familiar with the saying, "skip to my lou." Well, Chris Berman gave it a whole new meaning.
With this nickname, Berman once again showed off his creativity.
Alou was a career .300 hitter who was named to six All-Star teams. Not a bad resume at all.
15. Joseph "Live and Let" Addai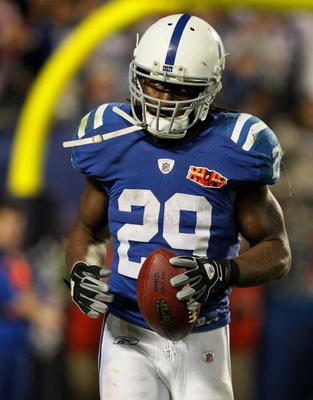 This nickname is of course a reference to the famous Guns N' Roses song, Live and Let Die.
Addai is Peyton Manning's sidekick.
At the age of 26, he has already seen his fair share of success in the NFL.
Now in his fourth season he already has a Super Bowl ring and a Pro Bowl appearance to his name. Not bad.
14. Rollie "Chicken" Fingers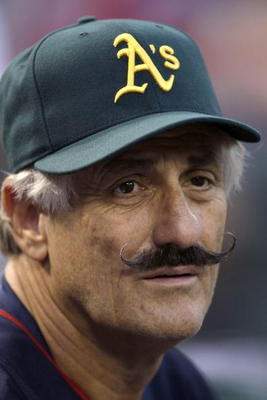 Rollie Fingers might be the greatest relief pitcher in the history of baseball, and he also might have the coolest mustache in the history of sports.
Rollie revolutionized the closer position back in the '70s. He led the league in saves three times, and is a Hall of Famer.
He also has an automatic bid into the Mustache Hall of Fame whenever that is created.
13. Chuck "New Kids on The" Knoblauch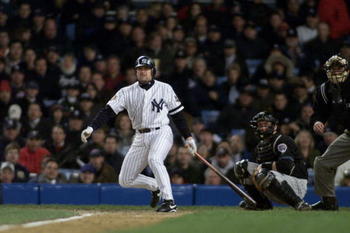 Theres a new kid on the block.
Chuck Knoblauch was fast and wasn't a bad hitter either (well, at least until he became a Yankee).
Knoblauch played 12 seasons in the big leagues with semi-success.
Just imagine what could have been if he was able to throw the ball from second base to first, that would have been cool.
No offense, Chuck, but my little sister could make that throw.
12. Matt "Stump the" Schaub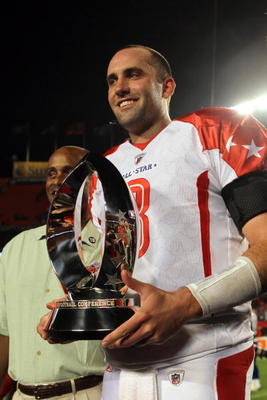 This is of course a reference to the former ESPN show "Stump The Schwab."
After sitting behind Michael Vick for three years, Schaub was traded to the Houston Texans. He has been successful so far in Houston, and is coming off a season where he won the Pro Bowl MVP.
Schaub may not have as much sports knowledge as the Schwab, but he certainly has more skill as he has had Atlanta Falcon fans regretting the day they decided Michael Vick was a better franchise quarterback.
How did that work out, Atlanta?
11. Jake "Daylight Come and You Gotta" Delhomme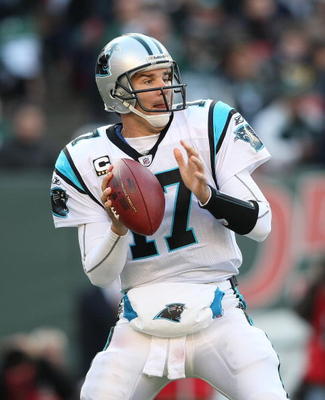 This nickname is a reference to the Banana Boat Song.
Jake Delhomme's career looks like it could be coming to a close sooner rather then later.
It hasn't been the most memorable, but it sure was fun hearing Boomer say this nickname every time Jake Delhomme threw a touchdown.
It's a shame he couldn't have thrown more.
10. Sammy "Say It Ain't" Sosa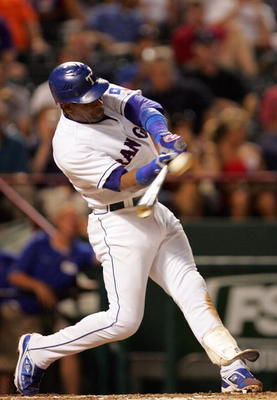 "Say it ain't so, Joe! Say it ain't so!"
I'm sure you're all familiar with the 1918 Black Sox scandal, when the Black Sox threw the World Series, and eight of their players, including "Shoeless" Joe Jackson, were banned from Major League Baseball.
Just outside the courtroom where "Shoeless" Joe had been sentenced, a boy who idolized him famously said, "Say it ain't so, Joe!"
Whether it's true or not I don't know.
Either way, much like Jackson, Sosa disappointed many of his idols with steroid allegations.
Sammy Sosa and "Shoeless" Joe Jackson, maybe two of the greatest baseball players of all time, and neither will be inducted into Cooperstown.
What a shame.
9. Todd "Highway to" Helton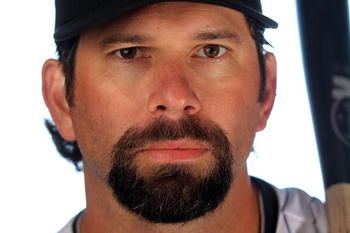 This nickname is of course a reference to the famous AC/DC song, Highway To Hell.
Todd Helton is one of baseball's most underrated players, and most people fail to realize that he is a career .328 hitter. I hope that one day he gets a bust in Cooperstown because he deserves it.
Either way, if life is a highway, I'll ride it to Colorado any day to watch Todd Helton play.
8. Miguel "Tejada They Come, Tejada They Fall"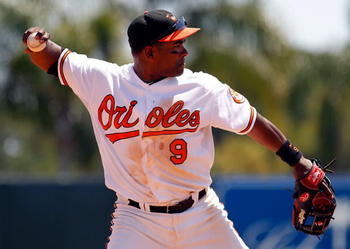 The harder they come, the harder they fall!
Miguel Tejada is a former MVP, and he is also a former juicer.
He had a great career, and maybe if he hadn't spent more then half of it with a needle in his back pocket, he could have been a Hall of Famer.
7. Ahmad "A Christmas" Carroll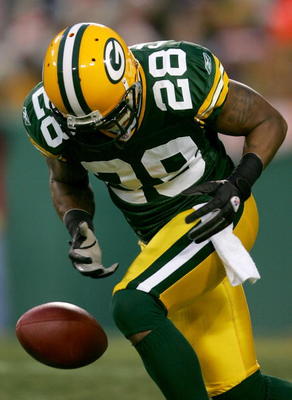 I know what your thinking.
Who the hell is Ahmad Carrol?
Had he not proven he can't cover a parked car for my beloved Packers, I would be wondering the same thing.
Ahmad Carroll was a cornerback for four NFL seasons with the Packers, Jaguars, and Jets.
The nickname was awesome, the player...not so much.
He was a first round pick for the Packers, and wherever he works now, I bet he's still getting flagged for illegal contact.
6. Jeff "Brown Paper" Bagwell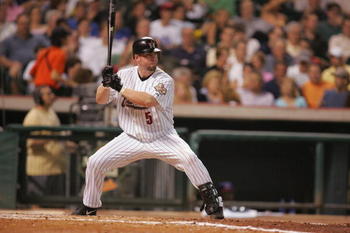 This nickname was just plain awesome.
Who doesn't love brown paper bags?
They're the "cool" thing to bring your lunch to school in these days, and they gave the coolest cat in the "Killer B's" a great nickname.
Bagwell was the big power hitter in the middle of Houston's lineup for years.
He had a great career and maybe one day he will find himself in Cooperstown.
5. "The Well Dressed" Amani Toomer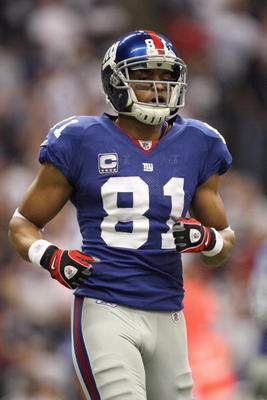 Add an "r" to Amani Toomer's first name and what do you get?
Armani.
Armani is the cream of the crop when it comes to suits.
However even if his first name was something completely different, this nickname would still make me crack up every time I heard it.
I mean how could you not laugh when a wide receiver makes a diving catch, and is called well-dressed?
4. Mike "You're In Good Hands With" Alstott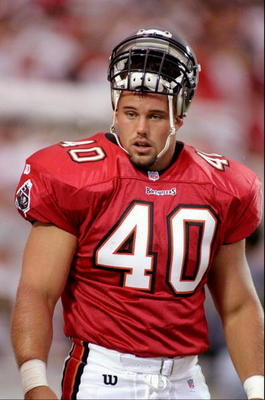 You're in good hands with Allstate, and you're in even better hands with Alstott.
Mike Alstott was one of the last great ball-carrying fullbacks.
He scored 71 touchdowns in his career and, more importantly, he had a great nickname.
What else could you possibly ask for?
3. Albert "Winnie The" Pujols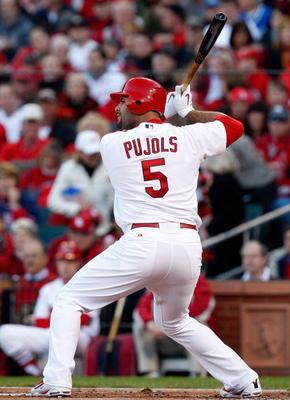 You know you're a kid you have an uncontrollable love for Winnie The Pooh.
You know you're a man when you have an uncontrollable love for Albert Pujols.
Pujols is one of the greatest sluggers of our generation, so it wouldn't be right if we didn't give him one of the best nicknames of the generation.
People will remember Pujols for staying clean in baseball's dirtiest era.
Pujols is a beast much like his nickname buddy Winnie The Pooh.
2. Greg "Math" Maddux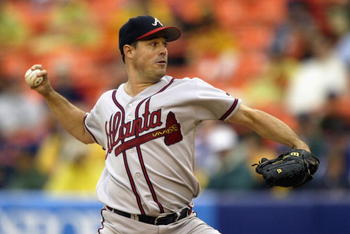 Greg Maddux has won 355 games in the most hitter-dominated, performance-enhancing drugged era of all time.
He took hitters to school, so it's only fitting that he gets a nickname based on a school subject.
Maddux may be the best pitcher of our era, maybe the best ever, and he'll get into the Hall Of Fame first-ballot.
He struck out more then 200 hitters in a season just once, but that's all he had to do. He was an improviser, and always found ways to get the opposition out.
1. Scott "Supercalifragilisticexpiali" Brosius
Just in case you live under a rock, this nickname is a reference to Mary Poppins.
It was the word that swept the world.
"Supercalifragilisticexpialidocious."
Kids everywhere did, and still do, swear they know how to spell it, however, Chris Berman provided the world with a whole new word:
"Supercalifragilisticexpialibrosius."
It was pure genius. Where he came up with it I don't know, but it was nicknames like these that made it easier to believe he graduated from Brown University.
Scott Brosius made a name for himself in the 2001 World Series, but with a nickname like that his name was already made.
Walt Disney was smart, but Chris Berman is genius.
Keep Reading