NFL Power Rankings Week 14: Comparing Teams to Alcoholic Drinks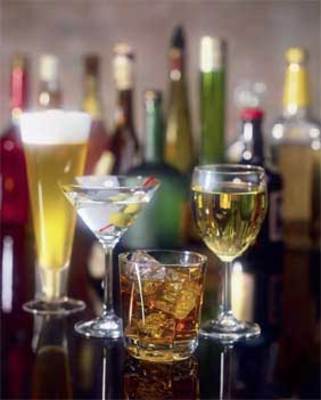 Now HERE is the reason for the holiday season!
Let's all be real here. Turkey and Mashed Potatoes are great and all, but no red-blooded man would pass up a nice cold beer for any of the holiday fixin's in my last power rankings article.
Ham and crescent rolls may be great and all, but when family comes to town—alcohol is the only spirit that today's Bob Cratchit wants taking him on any special adventures.
Alcohol and football are connected more than any two substances in the history of the world. Every other commercial on Sundays is for "taste as cold as the Rockies." It is mildly surprising that InBev hasn't purchased the naming rights for the entire league. (Cindy McCain Field anyone?)
So for this week, the NFL Franchises are being ranked and paired up with alcoholic beverages that compare.
Remember, this isn't a ranking of alcoholic beverages. Think of the power rankings as a line but the drinks as a scatterplot—so no arguments about the merits of margaritas over martinis.
Enjoy the power rankings and feel free to contribute in the comment section below.
32) Cleveland Browns—"Pruno"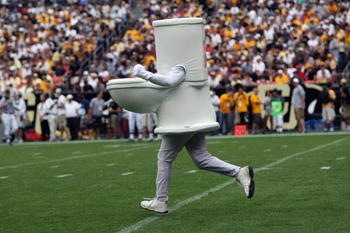 When the Cleveland Browns lost to the Detroit Lions, they guaranteed this bottom spot.
Fans were calling that stellar matchup the "Toilet Bowl." So, in honor of that horrific performance, the Browns are being matched up with "Pruno"—more affectionately known as "Toilet Wine."
Never heard of it? Here's a quick recipe:
1) Combine sliced apples, oranges, canned fruit cocktail (in heavy syrup), ketchup, sugar (like Pixie Stix) and a slice or more of moldy bread.
2) Place the entire concoction in a sock—not necessarily washed.
3) Stick the sock in a plastic bag with as much water as will fit.
4) Heat the entire mess—running water can do the trick.
5) Allow fermentation to take place and add sugar periodically over the next few days.
In 72 hours, a completely normal and healthy batch of food has been turned into the worst smelling, tasting bag of garbage.
But hey, it'll make the Cleveland Browns watchable.
31) Tampa Bay Buccaneers—"Smokers Cough"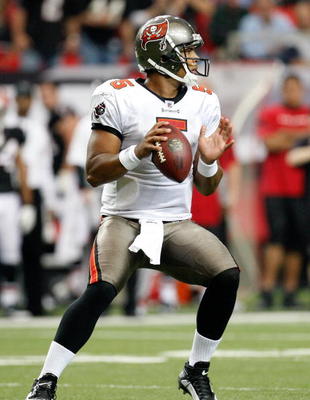 When taking this project on, it would've been far too easy to take a bunch of bar shots and match teams up to them. That would've been the slacker's way out.
From here on out, only two more of the teams will have a bar shot label.
Until then, take a deep breath and try to hold in your lunch as you listen to this disgusting piece of bar tom-foolery.
One shot jagermeister+One dollop of Hellman's Mayo="Smoker's Cough."
Deep breaths everyone...
Don't vilify the evil lord of darkness, er...bartender, who created this monstrosity. The oily mess in that shot glass is still more enjoyable to watch than a Tampa Bay football game.
Bonus points to the fan who sends a round of these gut busters to Malcolm Glazer's luxury box.
30) Detroit Lions—Boston Cooler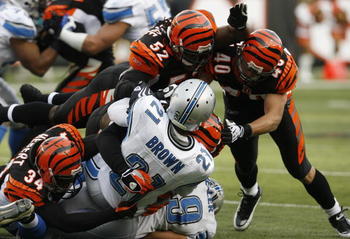 If Tampa Bay is 31, Detroit is 30.99.
Detroit may have one more win than St. Louis and Tampa Bay, but Washington and Cleveland don't mean squat in terms of quality wins. Detroit gets the benefit of the doubt because their last win was more recent.
St. Louis, while one win behind Detroit, has that win over the Lions.
A Boston Cooler is a Detroit specialty—named after Detroit's Boston Boulevard. In its purest form, a Boston Cooler is Vernons' Ginger Ale and vanilla ice cream...a prohibition treat. That's right, no alcohol in this one.
The Detroit Lions trying to win a football game is about as sad as a man trying to drown his sorrows with an ice cream float.
29) St. Louis Rams—Busch Light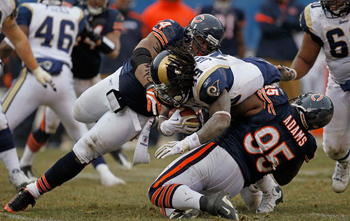 Busch Light is from St. Louis.
Busch Light really sucks.
The St. Louis Rams really suck.
End of story.
28) Kansas City Chiefs—Cement Mixer
Here's another bar shot in the group.
Two great ingredients. Bailey's Irish Cream—a holiday standby. Lime juice—a flavor enhancer without comparison from high class drinks to Mexican food.
Separate, there is no end to the good things one could say about these ingredients.
Together?
Nasty cottage cheese is the only real comparison.
When Scott Pioli moved to Kansas City, he looked forward to great barbecue, warmer weather, and recreating the Patriots roster he helped build.
Pioli has good ingredients—Matt Cassell, Tyson Jackson, Dwayne Bowe, etc.
The combination?
Putrid.
27) Washington Redskins—Zima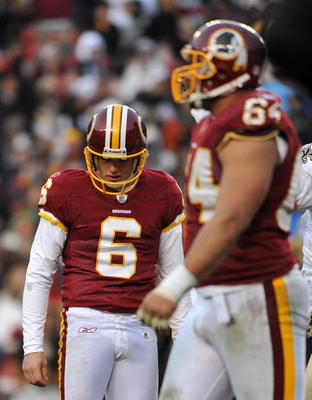 Imagine sitting at a bar, just you and a buddy. The bartender comes over and jokes around with you—offering the only two men in his bar a free drink. Of course, feeling adventurous, one must accept.
As you await some sort of disgustingly strong spirit passed your way, the bartender—apparently a dick—hands you and your friend a couple of Zima's.
Now, the scene can only play out one way.
Two beer-league softball teams walk in and see two pansies at the bar drinking Zima. The rest of the night is spent accepting more rounds of the girly-man brew from the winning team's clean-up hitter as everyone at the bar chuckles at your expense.
Washington Redskins fans are the only people reading this who understand that feeling...unless you drink Zima.
26) Buffalo Bills—Ice House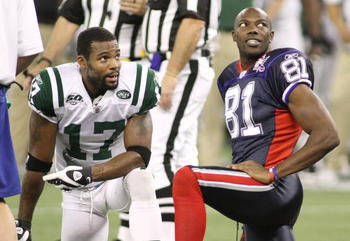 Hey T.O. how do you drop passes and still manage to convince people you're a number one wide out?
You know Braylon, I have no fricken clue.
25) Carolina Panthers—Mint Julep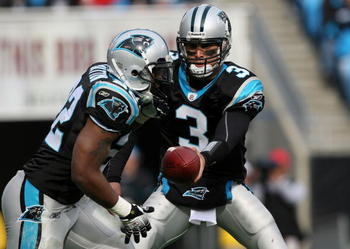 Mint Juleps are popular throughout the south, most notably in Kentucky where the annual derby serves the old-time drink as its official beverage.
A "Carolina Mint Julep" combines the mint, bourbon, sugar, and water with a Carolina favorite—sweet tea.
The mint julep is all about the horses, so are the Carolina Panthers. Hitch the train to DeAngelo Williams or Jonathan Stewart and things go well. When the cart was attached to Jake Delhomme, not so much.
24) Houston Texans—Prairie Fire
Vodka and Tobasco is a ravishing combination...
As memories of 21st birthdays dance through your head, remember how the next morning felt as well.
Andre Johnson, Matt Schaub and company can do a fair amount of damage but right now—as hot as they can be—the Texans are on a four game hangover.
23) Chicago Bears—Sparks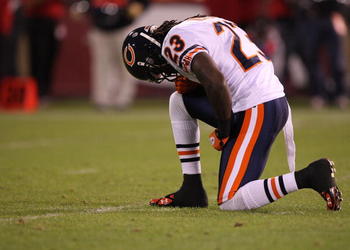 The man who decided energy drinks and malt liquor went together should be rounded up and dipped in steaming hot waste matter.
After that, he should be asked to be general manager of the Chicago Bears.
Not that he would be any good, it's just that he couldn't do much worse—at least fans would rest easy knowing it would be impossible to blow a first round draft pick.
22) Oakland Raiders—Bud Light Chelada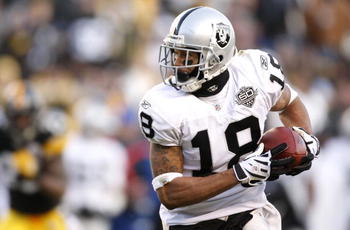 Speaking of bad combinations, who decided that tomato juice goes in beer?
"Excuse me, maam, can I have a bloody mary and a beer. What? You only have one glass? Meh, put 'em together."
JaMarcus Russell (and possibly Heyward-Bey) is the nasty Clamato in the possibly good drink known as the Oakland Raiders.
21) San Francisco 49ers—Rum and Coke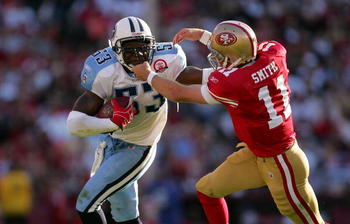 No one drinks Rum and Coke so they have an excuse to drink some really good Coca Cola. People drink Rum and Coke because Coke makes the Rum more palatable. Leave the rum out of the equation and one might as well go to McDonald's.
Frank Gore is 28th in the league in rushing attempts.
That's like a cheap bartender pouring half a shot in a glass full of watered-down Coke.
Coke can't get the job done all by itself. Neither can Alex Smith.
20) Seattle Seahawks—Bailey's Irish Cream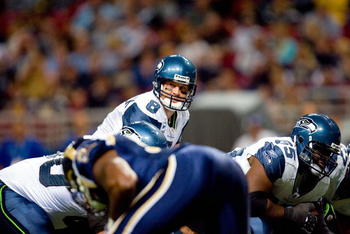 Bailey's goes in coffee.
The Seahawks play in Seattle.
Yada Yada Yada.
The comparison doesn't stop there though. Bailey's like all cream, acts on the general principle that if placed with another beverage, it will rise to the top and float there.
Cream rising to the top is a long-used analogy for talent rising to the top, refusing to be hidden among inferior athletes.
Actually, nevermind, consider this the anti-comparison for this slideshow. The Seattle Seahawks were being billed as a contender this season but at 5-7 are staying at the bottom of the NFC West lowball glass.
The days of Seattle rising to the top has come to an end.
19) Pittsburgh Steelers—Steel Reserve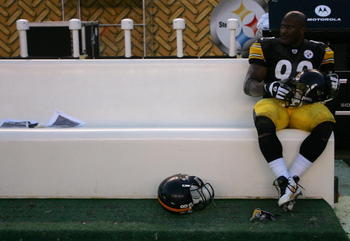 Steel Reserve is higher on this scatterplot of beverages than it should be. In terms of "beers," it ranks among the worst ever. Steel Reserve is bought mostly by college students who have toked away most of their taste buds.
High on alcohol content and little else, Steel Reserve has a short shelf life as a young man's favorite beverage. And if the alcohol is removed? Steel Reserve has absolutely nothing else going for it.
The Pittsburgh Steelers window probably isn't closing as fast as Pats, Ravens, and Bengals fans would love us to believe...but it does seem to be a little tighter this year.
It turns out Troy Polamalu was far and away the most important component to the puzzle. Take it away, and the Steelers are mostly useless.
18) Atlanta Falcons—Natural Light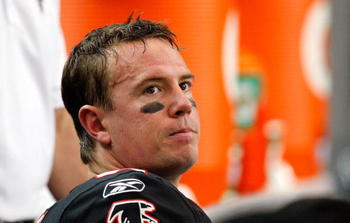 Matty Ice?
Not this year...unless fans count the last game when the sophomore slumping QB was put on ice for a week.
This year, Ryan has been Matty Light—unable to provide the real substance that fans were hoping for, even with new weapon, Tony Gonzalez.
17) Baltimore Ravens—Bloody Mary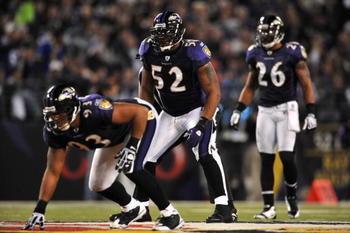 Bloody Marys are what they are...nothing more.
No (sane) man walked into a bar at happy hour and orders a bloody mary. No (able bodied) person ever craves a bloody mary after 11am. No (non-medicated) individual calls bloody mary his or her favorite drink.
Bloody Marys are meant for "hair of the dog" treatment and giving classy people a reason to drink before noon. (As if the economy wasn't enough of a reason).
The Ravens are a solid, slightly above average, football team...nothing more.
16) Tennessee Titans—Patron
15) New York Jets—Absinthe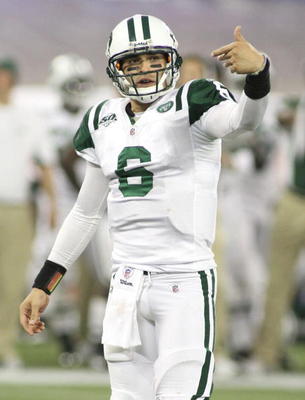 Not only is the color similar between Jets green and the powerful liquid-opiate known as absinthe, the hallucinating properties are eerily similar.
Just think, the New York Jets made an entire nation see a great quarterback earlier this year—turns out it was just Mark Sanchez.
Powerful stuff...
14) Miami Dolphins—Mojito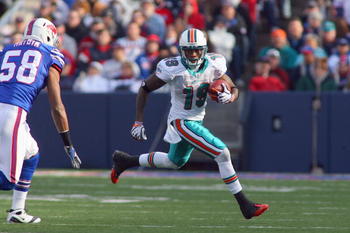 A Mojito is a mint julep, just a little more south.
Same situation here. The Miami Dolphins are a running team—hitch the cart to the horse, first Ronnie Brown and now Ricky Williams, and roll.
The only difference between Carolina and Miami? Chad Henne is an up and coming stud whereas Jake Delhomme is an aging gelding.
13) Jacksonville Jaguars—Martini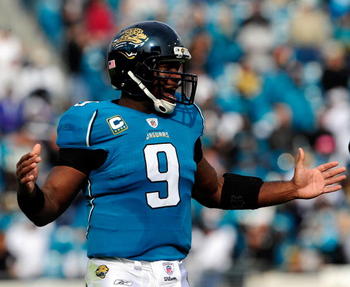 Not many people walk into a bar and order a Martini.
In fact, Martinis have acquired a stigma thanks to Bravo-watchers and their bastardization of the once quintessential man's drink.
Any person who has consumed an Appletini should immediately send their man card to Mike Golic...he'll know what to do with it.
In the same way, the public has been lulled into forgetting about the Jaguars. Jacksonville is in the middle of a AFC wild card hunt and can't sell out their stadium. Jacksonville, a decent sized media market is rumored to be losing its team if L.A. ever gets their act together.
If the Jaguars make the playoffs and no one cares...does it make a sound?
12) New England Patriots—Sam Adams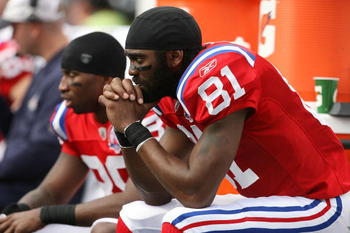 Always a good decision?
Not on fourth and two.
11) New York Giants—Egg Cream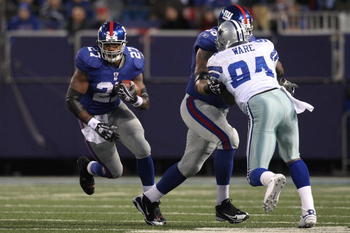 The egg cream is another beverage that one needs to be in or from the town to realize its true potential.
For much of this season, the New York Giants have been a traditional egg cream—chocolate syrup, milk, seltzer. No punch, no power, and not really all that exciting.
Yet, even at their most disappointing, their most average, the New York Giants are still in the division race.
A normal egg cream can be transformed with a little Kahlua.
Can the Giants add some December spirit to their recipe?
10) Green Bay Packers—Miller High Life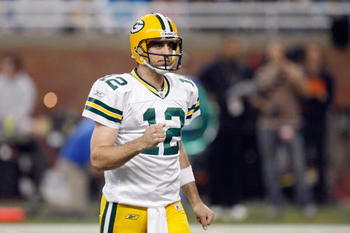 You can run fast, but I can knock you over.
Aaron Rodgers shouldn't be living the high life this season.
He's being sacked more than Tiger Woods. Aaron Rodgers spends more time with his back on the ground than a fat guy at yoga class. Aaron Rodgers has taken more hits than a bong at Snoop Dogg's crib.
Aaron Rodgers shouldn't be living the high life. But, at 8-4—with the playoffs in sight, and as one of the league's top passers—Aaron Rodgers is most certainly living the high life.
9) Dallas Cowboys—Long Island Iced Tea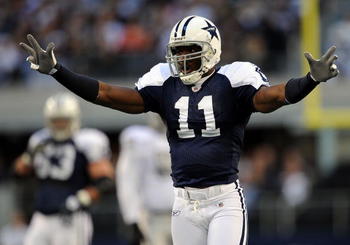 Whoh Whoh Whoh...Long Island isn't in Texas!
Settle down sports fans. The region doesn't make sense but there is a big point to be made with this drink comparison.
Long Island Iced Teas are all about the ingredients. Whether someone is drinking them to get smashed at budget prices or if that person is drinking a Long Island for the taste—the ingredients matter.
Even the best tequila in the world can be brought down by some store brand cola or a bar quality rum.
All the ingredients have to work together for the drink to be successful—both in substance and potency.
As December rolls in, the Cowboys are only as strong as their weakest link. It just remains to be seen who that weakest link is this year.
8) Denver Broncos—Killian's Irish Red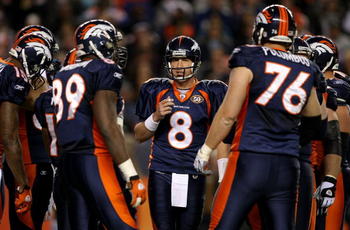 Coors is from Denver.
It would make sense that many would figure the Broncos to match up with America's "Banquet beer."
Here's a little secret.
Coors tastes like Rocky Mountain sheep piss.
The Broncos have been better than that this season. The mile-high men weathered a four game losing streak to win their last two—against the Giants and Chiefs.
Coors also makes Killian's Irish Red, which, if things go well, could easily change the wild horse on their label to another wild horse, Knowshon Moreno
7) Arizona Cardinals—White Russian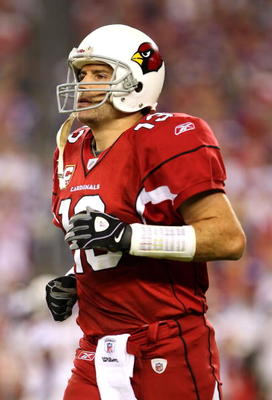 The White Russian is just classy.
Not much else can be said about "The Dude's" favorite drink.
Another cream-based drink, the Arizona Cardinals actually have risen to the top in the NFC West—floating past the 49ers and the Seahawks.
The Cardinals are the most talented team and belong in the playoffs now that their act is together.
6) Philadelphia Eagles—Jager Bomb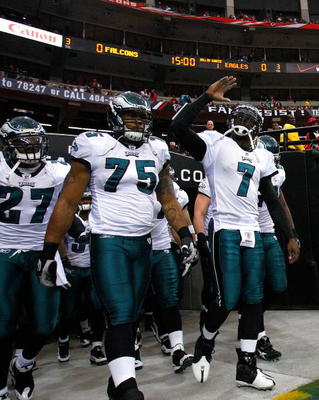 Small.
Full of energy.
The Philadelphia Eagles may not look like very much. But, they will **** you up before you ever know what hit you.
Sounds familiar.
5) Cincinnati Bengals—Margaritas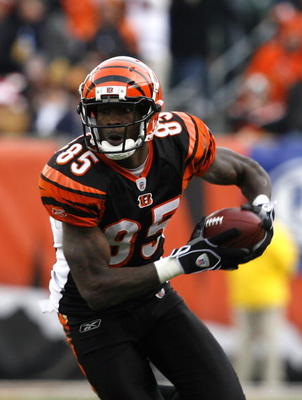 Years ago, margaritas were a rare treat at somewhat nicer Mexican food establishments. For our teenagers on the site, Taco Bell doesn't count.
Now? On the Boarder makes a margarita machine and a premade mix—so does just about everyone else.
Jimmy Buffett even has his own line of Margaritaville products.
For a long time, the Bengals were popular but wins were rare. Now, winning is en vouge for Cincinnati.
It is sure that Chad Ochocinco is sent one of these fruity beverages every time he enters a bar.
4) Minnesota Vikings—Black and Tan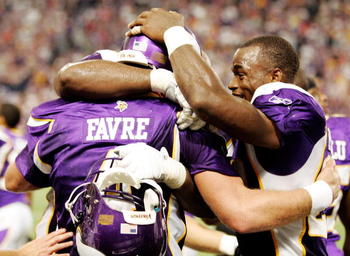 A Black and Tan is a bar-trick which delicately balances a lager (often Harp) on a richer, darker stout (often Guinness).
The touch of the bartender is just as important as the quality of the materials.
Nothing truer could be said about the Minnesota Vikings. The men in purple are the most talented all-around team in the league. However, as seen in the Arizona desert, the team can only be as successful as the coaching lets them.
3) San Diego Chargers—Screwdriver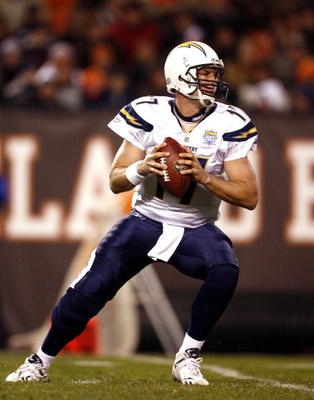 The San Diego Chargers are on the quietest seven game winning streak in football history.
Once 2-3 and considered out of the division race, the Chargers have bolted to a 9-3 record. The rest of the schedule is very winnable for San Diego who could end up as high as a two seed in the playoffs.
Most importantly, the Chargers should not have to play in cold weather again this season—regular season or the playoffs.
The screwdriver, a mixture of vodka and orange juice is, quietly, a very popular drink. No one would ever refused to drink orange juice and vodka. In fact, the drink is quickly regaining popularity has experts claim the OJ helps fend off hangovers.
If you're getting schnookered, might as well get your vitamin C at the same time.
2) New Orleans Saints—Gin and Tonic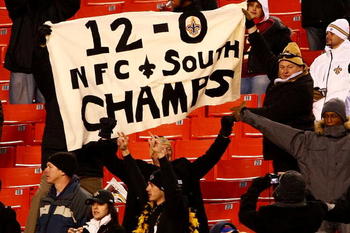 Gin is definitely a New Orleans drink. Although, true Cajuns would want to make a Gin Fizz instead of a Gin and Tonic.
One of the archetypal men's drinks of all time serves as a fitting comparison for the 12-0 New Orleans Saints.
The gin and lime has always been there—an offense that could just about get the job done all by itself. That component, a great component, has been in place for years.
Yet, add in some tonic to the mix—a defense to balance out the equation, add needed fizz and substance. That ingredient is new.
The result could be legendary.
1) Indianapolis Colts—Johnny Walker Black Label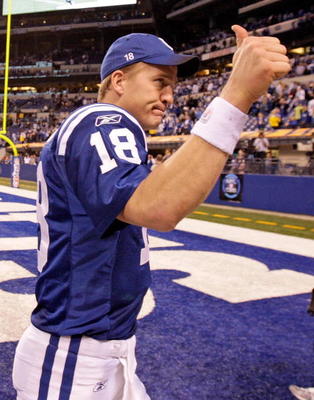 Simply the best...
Better than all the rest...
Peyton Manning could take Paul Crewe's prison squad to a Super Bowl. No matter what life throws at him, he just keeps on walking.
If anyone considers themselves a man and hasn't had a glass or two of Johnny Walker Black in his day, that person is wrong.
Black is the standard by which everything else is judged. As of right now, the Indianapolis Colts are in a similar position.

Michael Schottey is a Detroit Lions Featured Columnist for Bleacher Report and the producer and host of The Average Joe Sports Show on 860AM KNUJ (New Ulm, MN). He is also an NFL Analyst and Senior Writer for DraftTek.com. Follow Him at Twitter.com/Schottey
Keep Reading