Steve Ballmer has taken control of the Los Angeles Clippers after a court ruling confirmed Shelly Sterling was within her rights to negotiate the $2 billion sale with the former Microsoft CEO. Donald Sterling is officially out as owner.
Bloomberg was first to report the news:
BREAKING: Steve Ballmer is the owner of the @LAClippers

— Bloomberg TV (@BloombergTV) August 12, 2014
The NBA later confirmed the sale, via Unguarded CNN:
It's official: press release from the @NBA. Donald Sterling no longer owns the Clippers. pic.twitter.com/91DCLgiUH0

— UnguardedCNN (@UnguardedCNN) August 12, 2014
Ballmer spoke about his acquisition following the NBA's announcement, via Arash Markazi of ESPN:
Ballmer: "I am humbled and honored to be the new owner of the Los Angeles Clippers. Clipper fans are so amazing."

— Arash Markazi (@ArashMarkazi) August 12, 2014
Ballmer: "I will be hard core in giving the team, our great coach, staff & players the support they need to do their best work on the court.

— Arash Markazi (@ArashMarkazi) August 12, 2014
Ballmer: "And we will do whatever necessary to provide our fans and their families with the best game-night experience in the NBA."

— Arash Markazi (@ArashMarkazi) August 12, 2014
Dan Woike of The Orange County Register reported that Sterling will file an appeal:
Donald Sterling will file appeals and a petition for a writ, asking for a stay, today.

— Dan Woike (@DanWoikeSports) August 12, 2014
A few hours later, that's exactly what he did, according to Nathan Fenno of the Los Angeles Times:
I'm told Donald Sterling just petitioned an appeals court to block the #Clippers sale. #NBA

— Nathan Fenno (@nathanfenno) August 12, 2014
Following the news of the appeal, Ken Berger of CBS Sports reported that the NBA has counter-sued Sterling:
League source confirms @BA_Turner report that NBA has countersued Donald Sterling in federal court.

— Ken Berger (@KBergCBS) August 12, 2014
NBA seeks damages and expenses related to Sterling's ouster and its investigation of the owner's federal suit against the league.

— Ken Berger (@KBergCBS) August 12, 2014
Shelly has been given special privileges with the team, per the L.A. Times: "As part of the sale agreement, Shelly Sterling receives the titles "Clippers Number One Fan" and "owner emeritus" and a variety of perks that include game tickets."

Clippers head coach Doc Rivers also commented on the news, per Markazi:
Doc: "This is an amazing new day in Clippers history. I couldn't be more excited to work together with Steve as we continue to build a...

— Arash Markazi (@ArashMarkazi) August 12, 2014
...first-class, championship organization. I am already inspired by Steve's passion for the game, his love of competition and desire to...

— Arash Markazi (@ArashMarkazi) August 12, 2014
...win the right way and I know our players and fans are going to be inspired as well."

— Arash Markazi (@ArashMarkazi) August 12, 2014
Blake Griffin also commented on Ballmer's ownership in an interview on Clippers.com:
"Today is a great day for the Clipper organization and fans everywhere. I look forward to having Mr. Ballmer as an owner and continuing our pursuit of a championship."
The scandal surrounding Sterling began in late April when TMZ Sports posted audio from a conversation between the longtime NBA owner and companion V. Stiviano. His racially charged remarks about her relationships with African-Americans sparked outrage.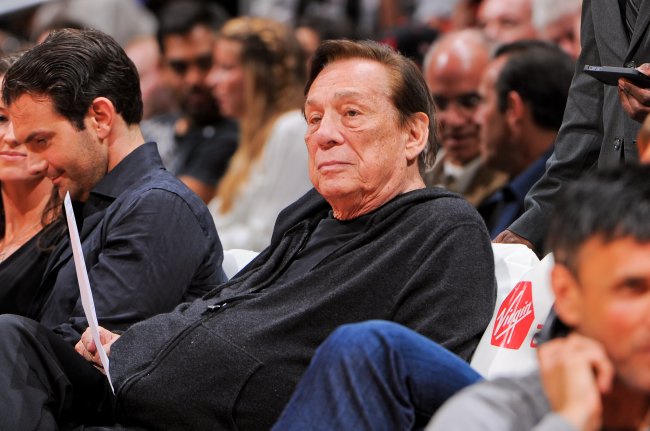 Andrew D. Bernstein/Getty Images
He said she was allowed to do whatever she wanted outside of the public eye, but she wasn't allowed to bring any African-American friends to Clippers games.
"You can sleep with [black people]. You can bring them in, you can do whatever you want. The little I ask you is not to promote it on that ... and not to bring them to my games," he said, per TMZ Sports.
The 80-year-old businessman also singled out Hall of Fame legend Magic Johnson as somebody with whom he didn't want Stiviano to associate.
"Don't put him [Magic] on an Instagram for the world to have to see so they have to call me. And don't bring him to my games," he said.
The NBA acted swiftly to announce punishment for the remarks. Less than a week after the audio was released, new NBA commissioner Adam Silver stated Sterling would be banned for life and handed down the largest fine allowed by the league constitution ($2.5 million).
An Associated Press report (via NBA.com) on the ban included comments from Silver, who hoped the action came quickly enough to save the league and the team from further negative attention.
"This has all happened in three days, and so I am hopeful there will be no long-term damage to the league and to the Clippers organization," Silver said. "But as I said earlier, I'm outraged so I certainly understand other people's outrage."
The commissioner also announced he was beginning the process to force the sale of the Clippers.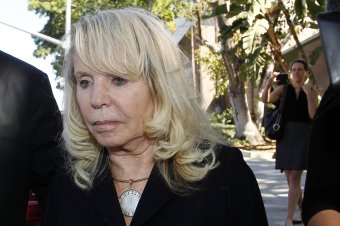 NIck Ut/Associated Press
In late May, Ronald Grover and Eric Kelsey of Reuters reported Donald's estranged wife, Shelly Sterling, acting on behalf of the Sterling Family Trust, reached an agreement with Ballmer on the $2 billion sale. It was then sent to the NBA to get finalized.
It also marked the beginning of Donald Sterling's efforts to block the deal. Michael Martinez and Linda Hall of CNN reported he used phrases like "despicable monsters" and "a band of hypocrites and bullies" to describe the NBA.
They also noted his wife had received opinions from multiple physicians in an effort to complete the sale to Ballmer:
Sterling's legal maneuver comes as three physicians say her estranged husband, Donald, 80, is mentally incapacitated, said her attorney, Pierce O'Donnell. Court papers say her husband shows early Alzheimer's or other brain disease.
Finally, Superior Court Judge Michael Levanas ruled in late July that the sale could move forward and any further appeals from Sterling would not prevent finalization. ESPN.com passed along details of the ruling:
The judge said Shelly Sterling had negotiated a good deal for the Clippers and had the authority to remove her husband as a trustee of the trust that owns the team after two doctors determined he had signs of Alzheimer's disease and was incapable of making business decisions.
The report also provided a response from one of Sterling's attorneys, Bobby Samini, about the ruling. "He didn't take it too hard," he said. "He just said, 'Keep fighting.'"
However, Sterling later lost his appeal to block the sale (via the AP):
Lawyers for Sterling had asked the Second District Court of Appeals to stay Levanas' ruling that cleared the way for the sale. They said the judge prematurely finalized his ruling so the sale can be completed without a chance to appeal. ...

... The main complaint of the appellants is the judge's decision to allow the sale to go forward with no time for an appeal. He used a section of law that bars a stay of his decision.
While it's unlikely the appeals and lawsuits will now come to an end, the hope is that there are no further twists and turns. Both the league and the Clippers are eager to move forward before the new season takes center stage.
Rachel Nichols of CNN weighed in after the Clippers' Twitter account commented on the transition:
Yes. Yes it is... pic.twitter.com/8rfViZvlIE

— Rachel Nichols (@Rachel__Nichols) August 12, 2014
The change to Ballmer, who paid top dollar to emerge victorious in the bidding process, should bring some much-needed stability to the organization. It's time for basketball to become the main topic of conversation around Staples Center again, and a period of peace following months of disorder will be welcomed by Doc Rivers and his players.