2007 NFC Predictions: Who Wants to Lose the Super Bowl?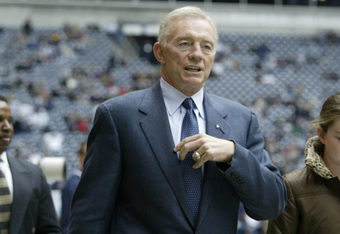 Even the casual NFL fan can see an unfortunate trend:

After a streak of 13 consecutive Super Bowl championships for the NFC, the AFC has been victorious eight out of the last 10 seasons.

For one reason or another, AFC teams have gotten progressively better since the turn of the millennium, while their NFC counterparts have, at best, managed to tread water.

I for one see no reason why this trend won't continue in 2007 and beyond. In other words, it's not really a matter of NFC vs. AFC in handing out the Lombardi Trophy—it's AFC vs. AFC.

With that in mind, let's see how the wannabes in the NFC stack up this season...

Division Winners and Wild Cards
East: Dallas (#3 seed)
In a division with two severely underachieving teams, and with their only real challenger (Philadelphia) relying on an injury-prone QB and a declining defense, the 'Boys will win more easily than people expect.

North: Chicago (#1 seed)
Tarvaris Jackson leading Minnesota (uh, no); an unproven ground game and defense in Green Bay (don't think so); and an all-offense/no-defense team guaranteeing 10+ wins in Detroit (not smart).
The Bears win again in a soft conference.

South: Carolina (#4 seed)
A better version of the Lions (New Orleans—see opening night), a team with 50 potential starting QBs and a declining D (Tampa), and the Falcons (won't be that bad, but still not good).
A trendy pick a year ago, the Panthers are ready to vault back to the top with a healthy defense and renewed focus.
West: Seattle (#2 seed)
I love San Francisco, but they're still a year or two away. If St. Louis could play all 16 games at home, they'd be the best team in the league. Arizona is somewhere between Detroit and N.O.
Like the Cowboys in the East, the Seahawks win this one with unexpected ease.
Wild Card #1: Philadelphia
Still barely good enough in the pathetic NFC.

Wild Card #2: New Orleans
The offense won't carry them as far as last year, but it's still good enough to put the Saints in the playoffs.

NFC Championship: Dallas over Carolina
The Panthers' window officially closes this year, while the Cowboys' opportunity is just beginning.

NFC Dark Horse: Washington
Very dangerous potential in a weak conference.
This article is
What is the duplicate article?
Why is this article offensive?
Where is this article plagiarized from?
Why is this article poorly edited?

Dallas Cowboys: Like this team?