Formula 1 Pre-Season Testing: 6 Observations from Day 2 at Jerez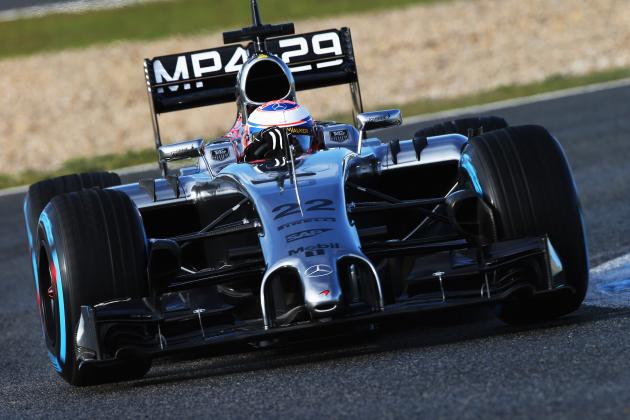 Mark Thompson/Getty Images
Jenson Button in action on Day 2 at Jerez
The second day of the first pre-season test of the eagerly-anticipated 2014 season was a day designated for wet-weather running.

Although rain was forecast, it was the job of a tractor to douse the circuit in water. But after an initial soaking, the track quickly dried and the lap times improved from Tuesday.

Aside from running in both wet and dry conditions, there were several other observations from Day 2 at Jerez, and here they are.
Begin Slideshow

»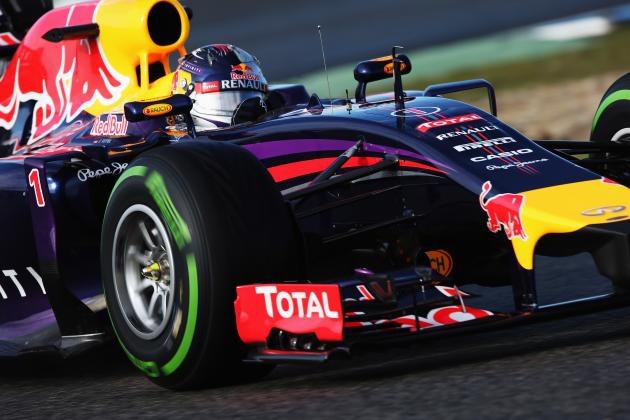 Mark Thompson/Getty Images
Vettel managed just eight untimed laps on Day 2.
Sebastian Vettel managed just three exploratory laps late on Tuesday due to a technical issue with his new Red Bull RB10.

The reigning champion made his first appearance of the day three hours into the session, but he completed just one lap before returning to the pits. He ended the day with just eight laps under his belt with, according to Autosport, a battery problem.

Vettel now returns home with little knowledge of his new car to go on as Daniel Ricciardo takes his place on Thursday. Not the greatest of starts.

Other drivers who completed more laps and yet brought out the red flags were Esteban Gutierrez, who spun into the gravel at Turn 5, Sergio Perez, who ground to a halt at Turn 1 with black smoke coming from the back of his engine and Marcus Ericsson, who stopped with a suspected engine issue.
Mark Thompson/Getty Images
Eric Boullier replaces Martin Whitmarsh at McLaren.
Only two hours into the day's running, the announcement was made that Eric Boullier would be taking over from Martin Whitmarsh as McLaren's new team boss, reporting to Group CEO Ron Dennis.

The announcement had been expected and there was no surprise when it came, although McLaren is still to announce the identity of a new Chief Executive Officer.

"First of all, I regard this appointment as an honour, a privilege and a wonderful opportunity," Boullier told Autosport.

"The McLaren Racing workforce and the facilities at the McLaren Technology Centre are world-class, and I'm hugely excited about the prospect of joining such an outstanding team."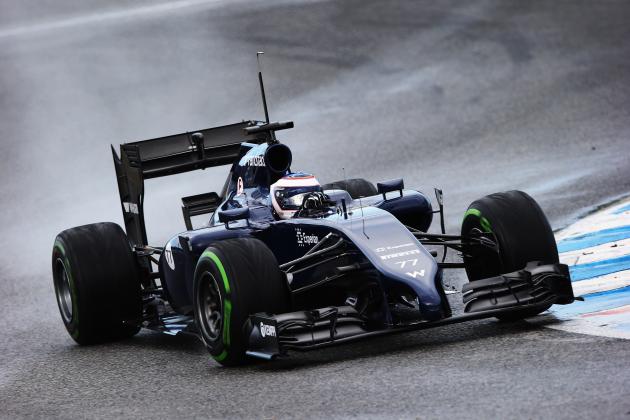 Mark Thompson/Getty Images
Valtteri Bottas in action.
As was the case with Tuesday's running, Wednesday was another case of running systems checks and gathering data on engine performance in order to make the cars as reliable as possible.

This was confirmed by the Williams team, who tweeted: "It's all system & reliability checks before we focus more on performance in Bahrain. Before we can have a quick car we need a reliable one!"

It was also a more productive day, but not by much. Aside from the unfortunate Sebastian Vettel and Daniil Kvyat in the sister Toro Rosso, teams completed more laps than were achieved yesterday with 331 laps racked up between the eight teams.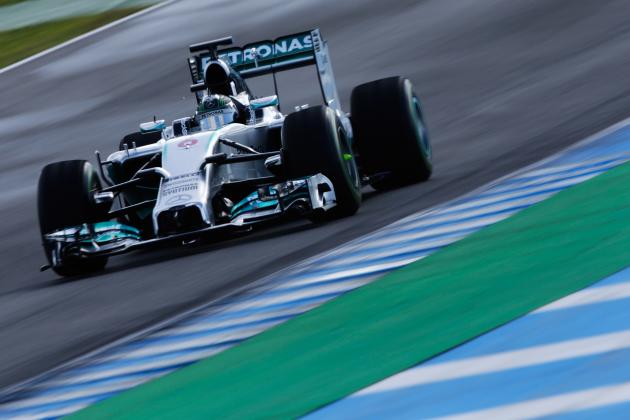 Andrew Hone/Getty Images
Nico Rosberg completed almost 100 laps.
Not only did many observers note that the Mercedes is one of the prettiest cars of an ugly bunch due to the new regulations, the second day of testing proved they are also reliable.

Nico Rosberg completed a substantial 97 laps on Wednesday, more than the entire field put together on Tuesday, and set the fourth-quickest time in the process with a one-minute, 25.588-second effort.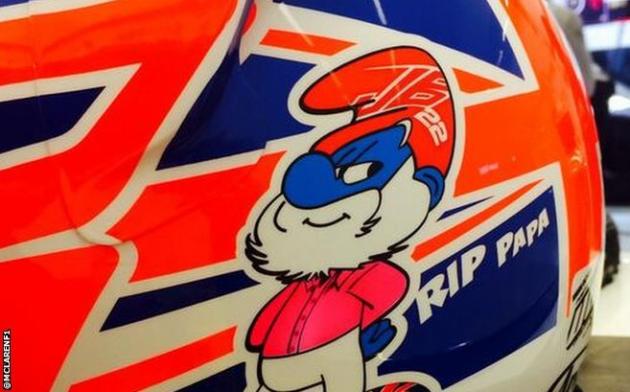 McLarenF1

Only a little over two weeks after the devastating news that his father had died of a suspected heart attack, Jenson Button got back to doing the job his old man inspired him to do.

Button recently revealed, as reported by The Independent, that the words of McLaren Group CEO Ron Dennis convinced him to carry on racing. And the 2009 World Champion clocked the quickest time of the day with a one-minute, 24.165-second effort, 0.647 seconds faster than yesterday's pace-setter Kimi Raikkonen.

Button also paid tribute to his father by wearing a special helmet at Jerez on Wednesday with a picture of Papa Smurf and the words "RIP PAPA."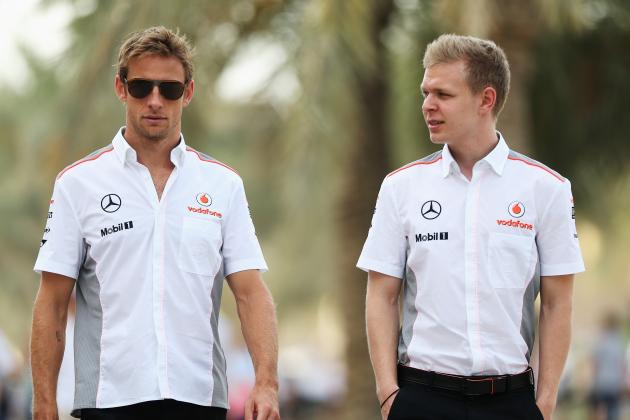 Mark Thompson/Getty Images
Kevin Magnussen takes over from Jenson Button.
The Marussia team was due to arrive in Jerez on Wednesday, but technical issues meant they only arrived at the circuit at the end of the day. Max Chilton will kick off the programme for the team tomorrow when we'll get a first glimpse of the new MR03.

Felipe Massa makes his debut for his new Williams team on Thursday, taking over duties from Valtteri Bottas, whilst Daniel Ricciardo takes over from Sebastian Vettel for his first outing in the RB10.

Nico Hulkenberg takes over duties for Force India from Sergio Perez, Kevin Magnussen gets his first taste of the new McLaren and Fernando Alonso will drive the remaining two days for Ferrari.