Jonny Evans has bad memories of League Cup quarter-finals played in foul weather.
In November 2010, he lined up at Upton Park against West Ham in the middle of a snow storm. A little more than 70 minutes later, he was hauled off in disgrace, Manchester United already 4-0 down.
The damage had been done by Carlton Cole, who scored twice after bullying the young Northern Ireland defender until Sir Alex Ferguson threw in the towel on his behalf. It was a miserable night for Evans, who didn't play again for two months.
Then 22, he already had his doubters among the United fans. And there were some who thought his horrible experience in East London would signal the beginning of the end of his United career.
But fast-forward three years and Evans remains at Old Trafford. More than that, he's thriving.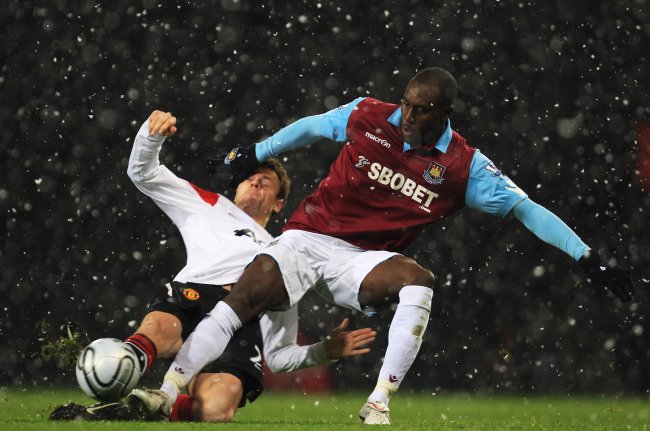 Mark Thompson/Getty Images
Playing in another League Cup quarter-final in horrendous conditions, he's no longer the rookie defender only ever a second away from making a terrible mistake.
Lining up next to Chris Smalling—only a year his junior—Evans, now 25, was very much the senior man.
His appearance at the Britannia Stadium was his 165th in a United shirt. He might have been captain again had Patrice Evra not played, the first time in the Frenchman's United career that he has played in the League Cup before the semi-final stage.
But it's not just the quantity of games Evans is racking up, it's the quality, too.
He kept Nemanja Vidic out of the team when United visited Real Madrid in the Champions League last season and was part of the defence that kept Arsenal quiet in November.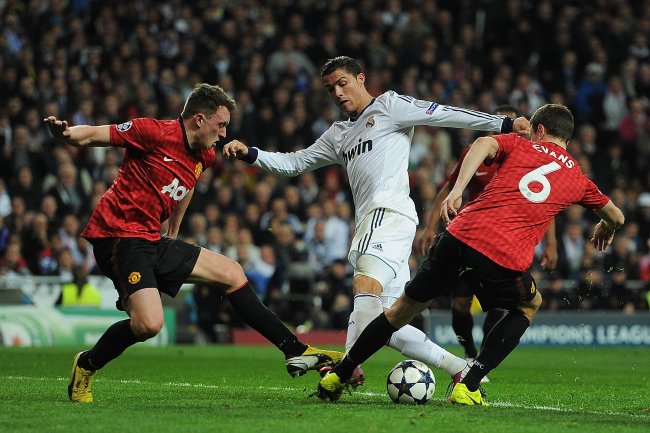 Gonzalo Arroyo Moreno/Getty Images
Evans is uncomplicated and unassuming. So uncomplicated and unassuming, in fact, that United fans are in danger of taking him for granted.
He's not a cult hero like Vidic. He's not as flamboyant as Rio Ferdinand. He's not serenaded by the Stretford End after a crunching tackle or well-timed header, either ("there's only one Jonny Evans" doesn't count). He's just a defender who has become very good at his job.
And in a game that is becoming increasingly about celebrity and stardust, that's a very underrated quality.
In true Evans style, United's clean sheet against Stoke means they have now kept three in a row.
Given Moyes' reluctance to pair Vidic and Ferdinand together anymore, he is likely to be part of the defence that tries to make it four in a row against West Ham on Saturday.
Three years on from that horrific night at Upton Park, it could well be Cole who again leads the line for West Ham. But the smart money is on Evans to come out on top this time.