Top 10 Strangest Items of F1 Merchandise Fans Can Buy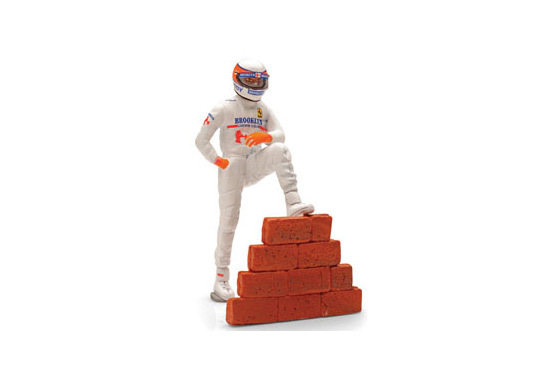 Grand Prix Legends

With only a little over two weeks of shopping available before Christmas, the rush is on to get those stocking-fillers and other presents sorted.
Many people reading this article will either be a Formula One fan themselves or have friends or family who are avid petrol heads, and will be searching for that special present to fulfil their needs.
However, not every high street shop is designed with the F1 fan in mind. For that reason, many people turn to the internet. Why head to Waterstones for that dull autobiography when there are some fantastic finds to be had surfing the net?
Here are 10 of the most weird and wonderful stocking-fillers that money can buy, some of which you will need a little more room—such as a garage—to house.
Begin Slideshow

»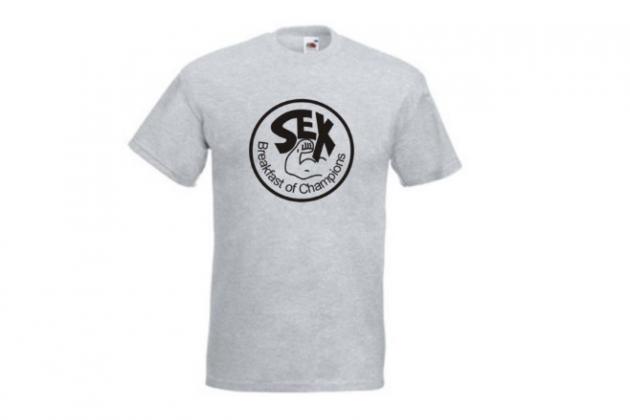 Grand Prix Legends

Anyone fortunate enough to have seen Ron Howard's excellent movie about the titanic 1976 championship season will know that James Hunt was something of a playboy.
Hunt is thought to have slept with over 5,000 women, but it didn't appear to hinder his racing. He once even had the now famous "Sex, Breakfast of Champions" logo embroidered onto his racing overalls.
For the avid Hunt fan, this superb T-shirt is available on GrandPrixLegends.com for £19.99. The Hesketh tee that he once wore is also available at the same price.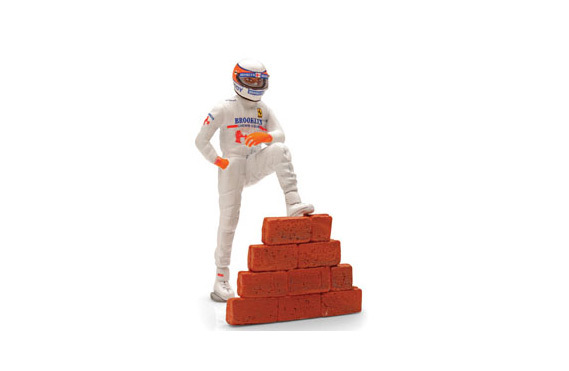 Grand Prix Legends

Sticking with the '70s era, fans of 1979 Ferrari champion Jody Scheckter may be interested in this rather bizarre 1:18 scale model of the South African striking a very weird pose.
Available to order from GrandPrixLegends.com for £33.33, Alain Prost, Gilles Villeneuve, Jochen Rindt, Nelson Piquet and some of today's drivers are other options.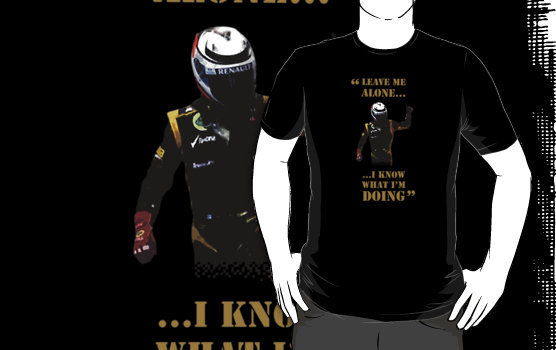 REDBUBBLE

One of the most enduring moments of the 2012 season was Kimi Raikkonen's hilarious radio exchange with his pit crew when en route to victory at the Abu Dhabi Grand Prix.
When told of the gap between himself and Fernando Alonso behind, Raikkonen barked back, "Just leave me alone, I know what I'm doing!"
This T-shirt, available from RedBubble.com for £15.99, is the perfect gift for any avid Raikkonen fan.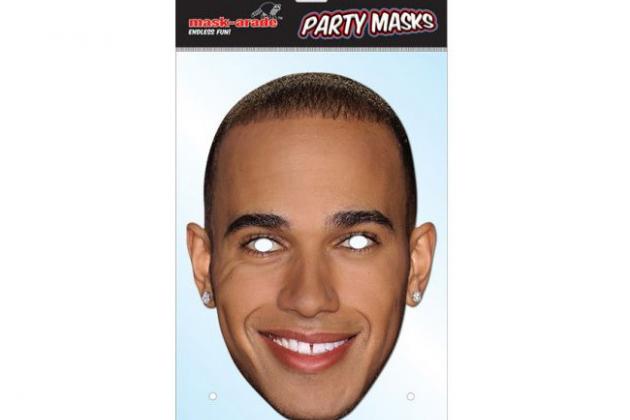 mask-arcade

Perhaps more appropriate for a New Year's Eve fancy dress party, this Lewis Hamilton mask from Mask-Arade.com should go down a storm, especially if you complete the outfit with some racing overalls.
The ideal stocking-filler and a snip at just £3.58.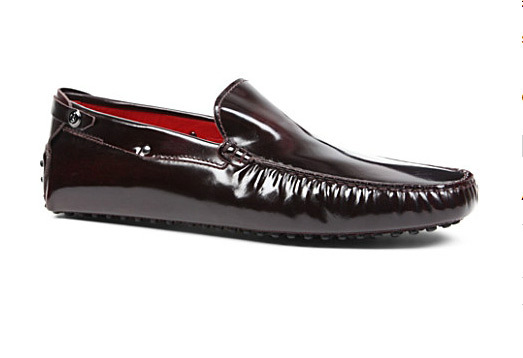 Selfridges

Edging away from the area of the stocking-filler now and into the serious gift category, who knew that Ferrari made trendy footwear?
At £310 a pair, it's advisable that the recipient tries them on first—unless you're certain of their shoe size.
Available from Selfridges, it's probably best left to the store to describe this item:
There's nothing like patent leather to give an outfit a glossy, luxurious sheen, and when it's a marriage of Tod's driving shoes and Ferrari's iconic design skills then there's no question. Featuring a Ferrari-red leather lining, sport them with everything from fine suits on big nights out to shorts on weekends away.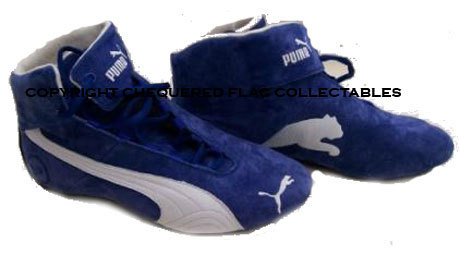 Chequered Flag COLLECTABLES

Unless you happen to have exactly the same shoe size as former McLaren driver and Caterham hopeful Heikki Kovalainen, this gift is one for the memorabilia collector and is best off in a Perspex case.
Available to order from ChequeredFlagCollectables at £124.99, these race boots were actually used by Kovalainen when testing for the Renault team in 2006.
A great item for any collector, but be warned, these items tend to go fast.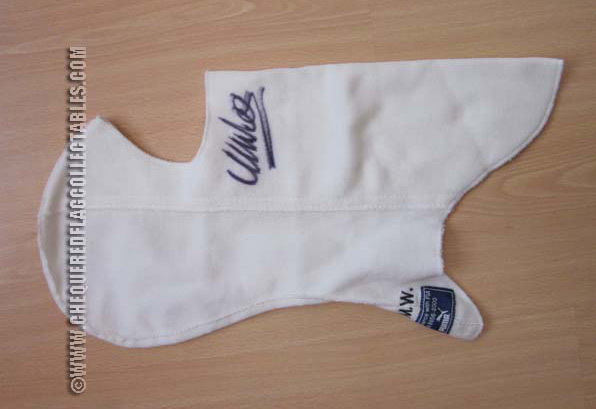 Chequered Flag COLLECTABLES

Sticking with race used F1 memorabilia, ChequeredFlagCollectables also has this race used and signed balaclava worn by Mark Webber during his time at the Williams team.
With Webber calling time on his F1 career at the end of the 2013 season, this item would make the perfect gift for any fan of the popular Australian.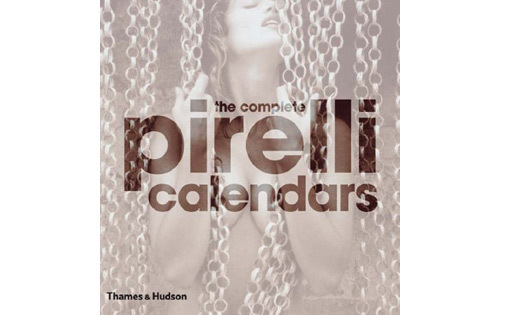 Amazon

Pirelli has courted controversy this season with their fast-wearing tyres, but the Italian tyre manufacturer is also well known for its famous risqué calendar.
The year 2014 marks Pirelli's 50th anniversary, and the calendar will soon be available to order. In the meantime, why not enjoy the best of every previous year with The Complete Pirelli Calendars, available to order from Amazon.
The perfect coffee table accessory.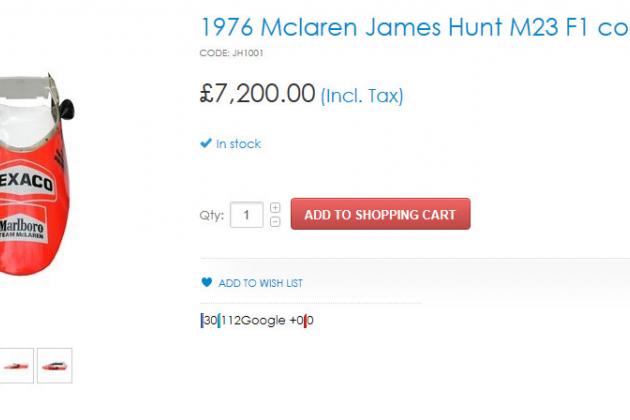 Memento Exclusives

Now we're getting into the realms of the serious F1 collector, with this stunning item available from Memento Exclusives, sold on behalf of a private collector.
Memento says:
Taken from the 1976 M23D James Hunt McLaren F1 car; the season in which James Hunt won the World Championship by one point, this was the spare cockpit for Hunt's races during May 1976. In iconic McLaren red with Marlboro and TEXACO branding, the cockpit also features James Hunt's name and the Union Jack flag.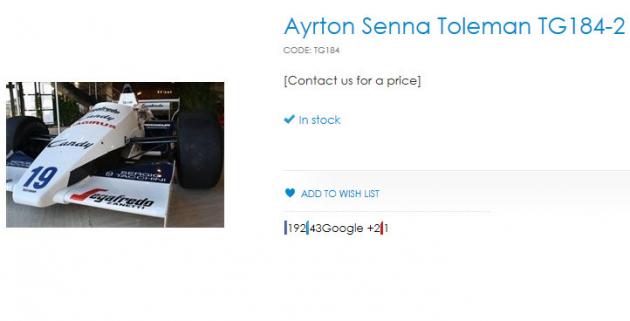 Memento Exclusives

If you thought the James Hunt McLaren cockpit was too good to be true, just take a look at this little beauty.
Ayrton Senna took the F1 world by storm in 1984 when he finished second in his Toleman-Hart behind Alain Prost in atrocious conditions at the Monaco Grand Prix. Had the race not been stopped before the end, Senna would have won, such was the rate he was gaining on his future rival.
Also sold by Memento Exclusives on behalf of a private collector, this car was actually raced by Senna during the 1984 season and is subject to offer.
As a guide, the Benetton-Cosworth Ford B194 that Michael Schumacher won the first of his seven world titles with recently fetched $1.01 million at auction.
Oh, and it won't fit in your Christmas stocking.