After the Federated Auto Parts 400 at Richmond, NASCAR's Chase for the Sprint Cup Championship is now set.
Carl Edwards came away with a win after leading for 47 laps. Kurt Busch also had a strong showing to finish in second place, which is exactly where he started. He led for 73 laps in the contest.
However, the event was mired in controversy as officials are forced to look into Clint Bowyer's spin, according to ESPN. Ryan Newman only managed to finish in third place due to the late crash and will now miss the Chase.
Jeff Gordon will also be on the outside looking in for the championship after finishing in 13th place in the standings.
Here is a look at the standings heading into the Chase, including wild cards Kasey Kahne and Martin Truex Jr.
NASCAR Sprint Cup Series Standings

| | | | |
| --- | --- | --- | --- |
| Place | Car | Driver | Points |
| 1 | 20 | Matt Kenseth | 2015 |
| 2 | 48 | Jimmie Johnson | 2012 |
| 3 | 18 | Kyle Busch | 2012 |
| 4 | 29 | Kevin Harvick | 2006 |
| 5 | 99 | Carl Edwards | 2006 |
| 6 | 22 | Joey Logano | 2003 |
| 7 | 16 | Greg Biffle | 2003 |
| 8 | 15 | Clint Bowyer | 2000 |
| 9 | 88 | Dale Earnhardt Jr. | 2000 |
| 10 | 78 | Kurt Busch | 2000 |
| 11 | 5 | Kasey Kahne | 2000 |
| 12 | 56 | Martin Truex Jr. | 2000 |
via NASCAR.com
Favorites
Matt Kenseth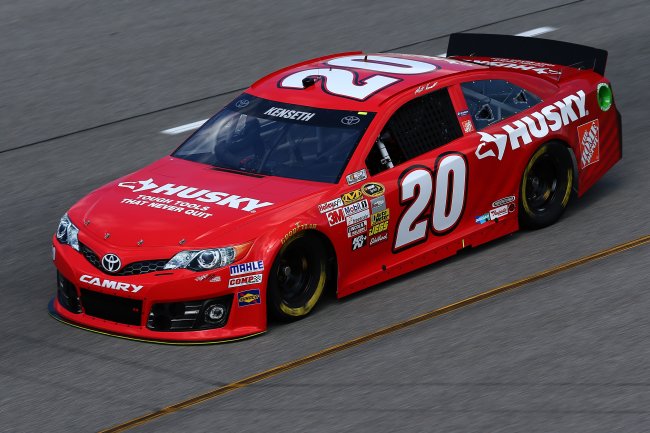 Todd Warshaw/Getty Images
Always one of the top drivers on tour, Matt Kenseth is in the midst of arguably the best year of his career. While he won the championship in 2003, this was before the start of the Chase for the Cup, and he only had a single win on the season.
This year, however, he leads all competitors with five race wins, the most recent of which came at the Irwin Tools Night Race at the end of August.
One thing to be concerned about with him is consistency, as he only has two top-10 finishes in the past six races. That is something that could drop him down the standings in the next few weeks.
However, his ability to get to the front of the pack and stay there could help build an insurmountable lead at any point.
Jimmie Johnson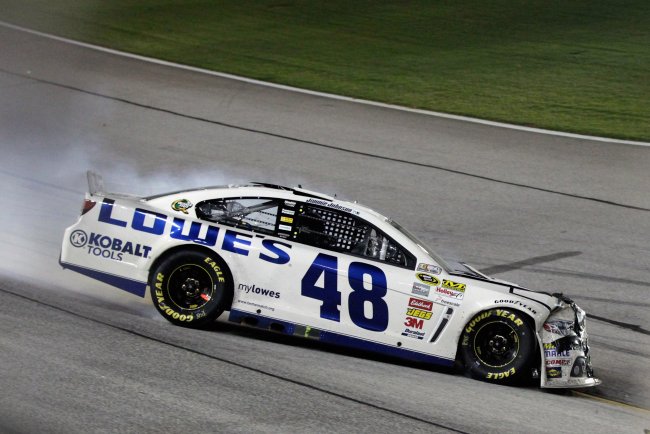 Matt Sullivan/Getty Images
No matter what Jimmie Johnson does during the season, there is no reason to bet against him once the Chase begins.
The five-time champion has not finished below sixth place since 2001, and he has been in the top three in eight of the past 10 years. His experience is certain to carry him to another high finish this season.
Then again, Johnson has struggled immensely in the past couple of months. In the past four races, he has not finished better than 28th and is averaging 36th place.
Unless he finds a way to turn things around fast, his struggles could doom him in the Chase.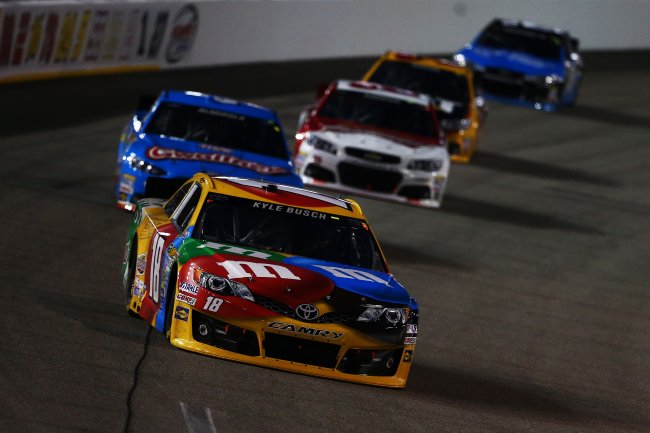 Tom Pennington/Getty Images
The key to Kyle Busch's success is consistency. He is one win short of the lead for race wins with four, but he has the most poles and top-five finishes on the year. He and Johnson have also tied for the most top-10 finishes with 15.
Although he has been a bit up and down as of late, he won two of his previous five races and is poised to make a serious run at this year's championship.
One thing that he lacks is experience in these pressure races. Busch has been around for a long time, but he has not ended the year ranked higher than fifth and only twice has he finished better than 10th.
Most of the drivers in the Chase have been in this position before, so he must make sure that he does not let the pressure get to him.
Sleeper: Kasey Kahne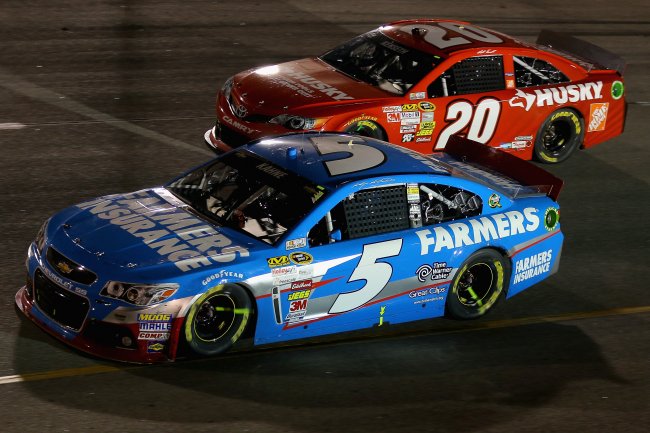 Justin Edmonds/Getty Images
Kahne earned a wild-card spot in the Chase thanks in part to two race victories. Impressively, he also has five second-place finishes this year.
This ability to stay near the front of the pack will help him tremendously in the next few weeks. He will need to earn points to catch up on those ahead of him, which is where his aggressiveness will pay off.
After a fourth-place finish in the Sprint Cup last season, Kahne is ready for another big end to the season in 2013.
Follow Rob Goldberg on Twitter for the latest breaking news and analysis.