Complete Preview of NASCAR Sprint Cup Series at Richmond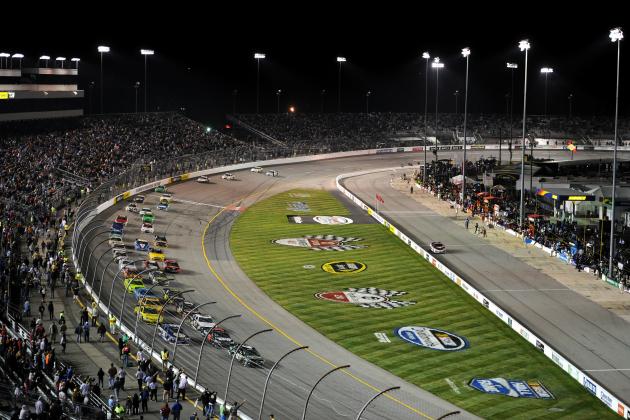 Robert Laberge/Getty Images
Richmond International Raceway hosts the final regular season race of the NASCAR season.
For some drivers in the NASCAR Sprint Cup Series, it may all come down to this. For others feeling a bit more certain, it's the final race before the pressure cooker of the postseason takes over. For even more, it's just another event in the slog of the 36-race calendar.
Saturday night's race at Richmond International Raceway promises to bring big drama for many of the sport's biggest names like Busch, Gordon and Keselowski. Who will make the Chase for the Sprint Cup? Who will finish this season with little to fight for?
Richmond is the final race of the regular reason before the Chase's 10-race dash to settle who will go home with the trophy, and it promises to bring plenty of excitement and heartbreak. Check out all of the pre-race stories before NASCAR heads under the lights for 400 laps.
Begin Slideshow

»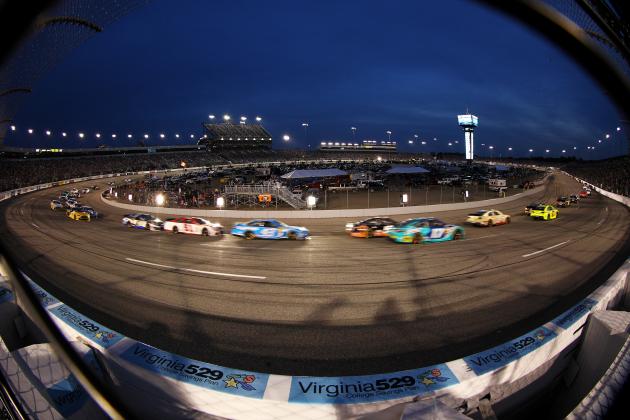 Todd Warshaw/Getty Images
Saturday night's race can make or break a season for a driver.
The 26th NASCAR Sprint Cup Series race of the season takes place in Richmond, Va., Saturday night. Here's the critical information:

Race: Federated Auto Parts 400

Track: Richmond International Raceway (3/4-mile, D-shaped oval)

Distance: 400 laps, 300 miles

Green Flag: Saturday night, 7:30 p.m. ET

TV: ESPN

Sprint 2013 Winner: Kevin Harvick

First Race: April 19, 1953 (Won by Lee Petty)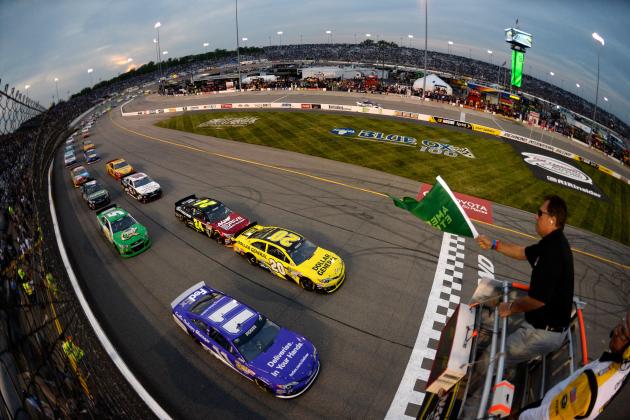 Pool/Getty Images
Denny Hamlin and Matt Kenseth led all drivers to the green flag in the spring race at Richmond.
One of NASCAR's older tracks that opened in 1953, Richmond International Raceway has actually appeared on the schedule in five separate configurations. Track designs have included a half-mile dirt track, a .542-mile paved track, and the current .750-mile, D-shaped track. The current layout features corners banked at 14 degrees.

The last 14 races at the track have produced winners from a select group of five drivers, with Joe Gibbs Racing's Kyle Busch and Denny Hamlin holding down the majority of victories at a combined six.

The track has also served as the host of first career cup series wins for Tony Stewart and Kasey Kahne. Amazingly, despite Richmond's short track attributes, only two races in its history have been extended by a green-white checkered finish.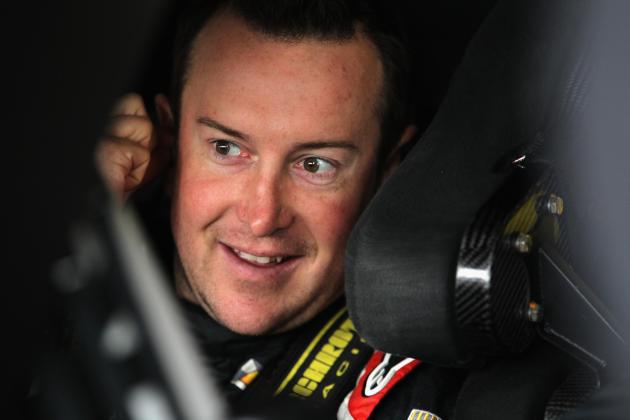 Todd Warshaw/Getty Images
Kurt Busch has the chance to do what many felt was impossible before the season.
Kurt Busch Just Might Make It
It was just under a year ago that rumblings of Kurt Busch leaving the small-time Phoenix Racing for Furniture Row Racing were starting. In Busch's bid to rebuild his career and reputation, it was a small step up that still seemed a long way from driving for Penske Racing like he once did. But the move to FRR has paid dividends for both driver and team in really unimaginable ways. If Kurt can take care of business at Richmond and hold his six-point lead on a Chase berth, he'll have accomplished the year's most improbable feat.
Will Jeff Gordon Repeat 2012?
Jeff Gordon, however, will lead the pack of drivers trying to unseat Busch from his storybook ride. Currently 11th in the point standings, Gordon can guarantee himself a spot in the Chase—and avoid missing the title fight for the first time since 2005—with a win. Should he overcome Busch and make the title fight, Saturday night would mark the second year in a row that he pushed a Busch out of the way in the final race to score a Chase spot.
Jimmie Johnson Looking for a Rebound
As it stands, Jimmie Johnson won't lead the point standings after Saturday night's race unless he hammers out a win in the 400-lapper. In that case, with five wins, Johnson's best scenario is to be tied with Matt Kenseth with 15 bonus points. But before we're there, Johnson probably just wants to break the string of bad luck his team has seen for three straight races.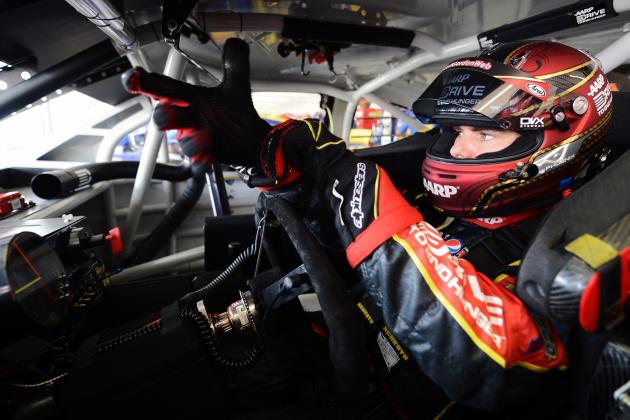 John Harrelson/Getty Images
Jeff Gordon needs a great run to earn a spot in NASCAR's championship battle.
The top ten drivers in NASCAR's point standings will earn an automatic bid in the Chase for the Sprint Cup, and two more wild card drivers with the most wins who aren't in the top-10 will also earn spots. Here's a look at the fight with one race left:
7. Dale Earnhardt Jr. — Clinches a spot by finishing 32nd or better; hasn't won

8. Joey Logano — Clinches a spot by finishing 11th or better; has one win

9. Greg Biffle — Clinches a spot by finishing ninth or better; has one win

10. Kurt Busch — Clinches a spot by finishing 2nd or better; hasn't won

11. Jeff Gordon — Can clinch with a win; currently six points out of the top-10

12. Kasey Kahne — With two season wins, is locked in the Chase

13. Martin Truex Jr. — Currently qualified as second wild card; five point advantage

14. Ryan Newman — Has a win in 2013, but needs to overcome Truex's deficit and/or win

15. Brad Keselowski — Keselowski needs to win and beat Truex by 13 points and Newman by eight points, as long as they don't enter the top 10.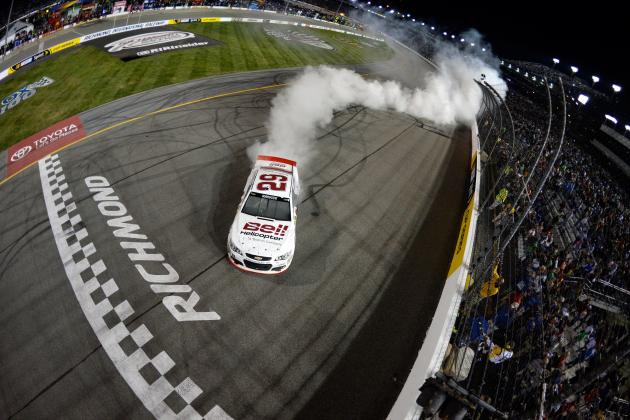 Pool/Getty Images
Kevin Harvick stormed to the Richmond lead late in the spring race to grab a win.
Denny Hamlin
At some point Hamlin's horrific streak of finishes and luck must end. Hamlin didn't race at Richmond in the spring due to his injury, and has a score to settle with the sport. Hamlin has two wins and nine top-10s from 14 Richmond starts.
Kyle Busch
Won at Richmond and proclaimed his team prepared for a run at the Chase. He has four wins at Richmond in 17 starts.
Kevin Harvick
The defending Richmond race winner led just three laps at Richmond in April, but it kicked off an impressive streak of top-10 finishes.
Clint Bowyer
There is probably a nice trivia game question about Bowyer having two wins since 2008 at the small short track. But it's true, and it serves as one of three tracks Bowyer has won three times.
Juan Pablo Montoya
Somehow, late in the spring race, Montoya was poised to take the Richmond win. But then a caution came out, and Montoya's hopes of winning his first oval race were dashed. Regardless, it was a strong showing from the No. 42 team.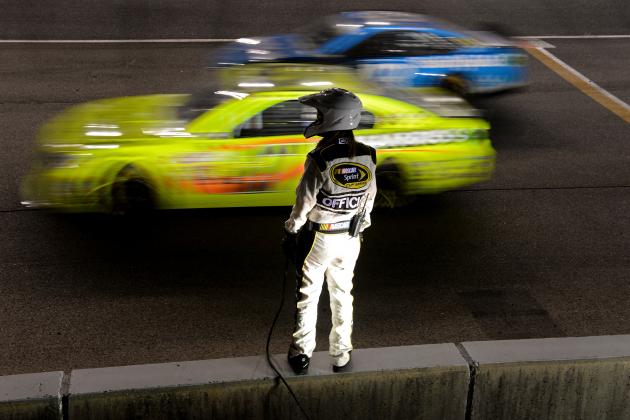 Patrick Smith/Getty Images
Saturday night's race should be one of the best of the 2013 season.
With so much on the line, Saturday's regular season finale for the cup series appears full of intrigue. Under similar circumstances last season, the drama of a mid-race rain delay coupled with a desperate duel between Jeff Gordon and Kyle Busch made for a highly dramatic and entertaining product.
This year's 400-lapper seems like it could be even more intense based solely on the sheer number of drivers who aren't in position to be comfortable, or who desperately need a finish near the front.
By the time it's all said and done, look for Jeff Gordon to be in the Chase by virtue of making the top-10 in points as Busch's car inevitably fades down the stretch. Earnhardt, Biffle and Logano will all also make it in, leaving a desperate battle between Martin Truex Jr. and Ryan Newman for the final Chase spot.
As for the race win? All of the pieces are pointing to one hometown driver now making his first start at a track he's long dominated.
Richmond Winner: Denny Hamlin