Ranking the 10 Biggest Underachievers in the 2013 Sprint Cup Series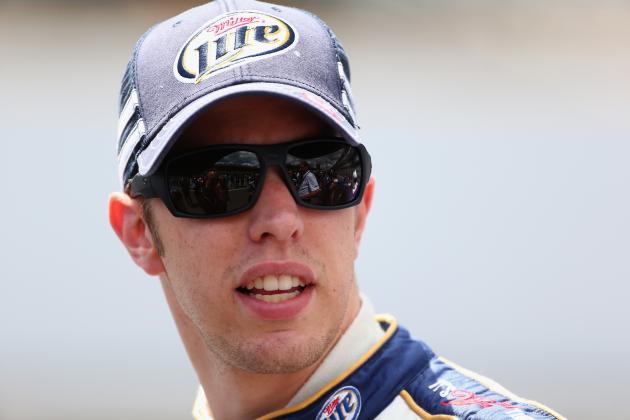 Andy Lyons/Getty Images

While we near the cutoff for the 2013 Chase, we have seen many contending drivers repeating their performances from 2012.
However, we have also seen some big names flounder doing the 2013 season, including some of those who were center stage in the 2012 Chase.
While racing is a fickle business and no driver is guaranteed a perfect streak, it is still jarring to see the drivers with the most hype struggle just to keep up with the rest of the field.
These drivers have yet to make something of their 2013 season.
Begin Slideshow

»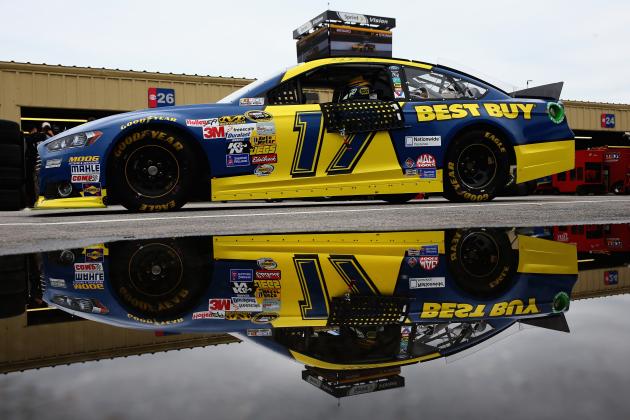 Tom Pennington/Getty Images
Stenhouse has yet to claim a Sprint Cup top-10.
No one expected Ricky Stenhouse Jr. to take the Sprint Cup Series by storm, but considering the No. 17 team has won two Daytona 500s and the 2003 Cup Series championship with former driver Matt Kenseth, he was expected to at least post a couple of impressive results.
Alas, that isn't the case. Stenhouse has been lackluster in 2013, to say the least. In 20 starts this season, he has yet to claim a top-10 finish. Nevermind the fact that he is a two-time Nationwide Series champion driving for one of the best organizations in American motorsports. He has been a well-funded field-filler at most. He's gotten more camera time for his relationship with fellow rookie Danica Patrick.
He is a rookie, however, and 2014 might be a different story altogether. But Stenhouse's focus doesn't seem to be in the right place. He needs to focus more on his on-track duties than his relationship with the underwhelming Patrick.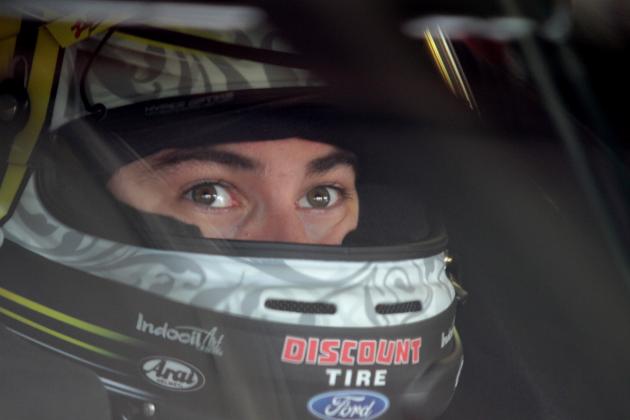 Jerry Markland/Getty Images
Logano hasn't been anywhere near aggressive enough to seal the deal this season.
While Logano has shown more signs of life in his first season with Penske than he ever did at Gibbs, he has still not been aggressive enough to be taken seriously on any given weekend.
He's had several good runs, and almost won at California had it not been for his controversial accident with Denny Hamlin. At that point in time, he really did seem like he finally understood that, in order to win and make an impact, he had to stop being so timid.
But it's as if that wreck scared him, and he has regressed to being nothing more than a softie behind the wheel. He's not going to make the Chase if he keeps up like that, good runs or not.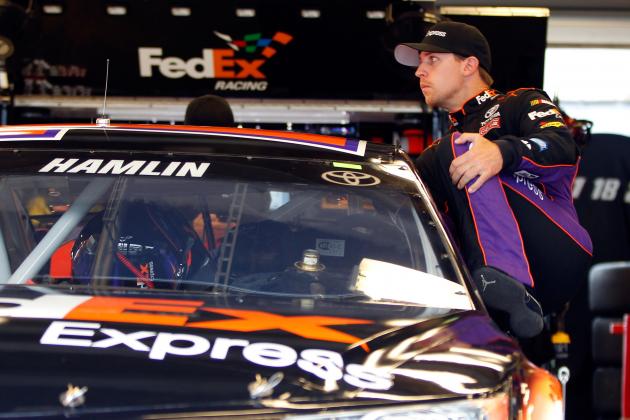 Matt Sullivan/Getty Images
His crash at California could be blamed for his dismal year.
Although Denny Hamlin had to sit on the sidelines for a few races earlier this season, thanks to an injury at California, he still hasn't performed up to his full capacity.
In 16 starts this season, he has had a measly three top-fives and four top-10s. In other words, it isn't the Denny Hamlin we know and love who is running the No. 11 Toyota. Sure, he has had some down seasons before, like when he finished 12th in points in 2007 and ninth in points in 2011. But he hasn't made any strides at all to go for a wild-card position in this year's Chase.
On top of that, he's poised to go winless and miss the Chase this year. Both implications aren't acceptable for the 2006 Rookie of the Year. He's an excellent competitor, and he needs to do something fast if he's to make something of his already diminished season.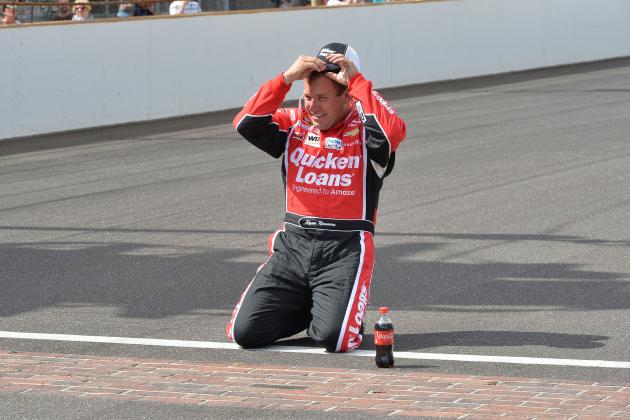 Rick Diamond/Getty Images
Ryan Newman won his first race of the season at Indianapolis on Sunday.
Once upon a time, Ryan Newman was the "Rocket Man." Racing for the iconic Roger Penske, Newman captured the 2002 Rookie of the Year award, and in 2003, he won eight races and 11 poles. His tenure with Penske even netted him a win in the 2008 Daytona 500.
Ah, those were the days.
While Newman was once a prodigy behind the wheel, he is nothing more than a shell of his former self these days. Yes, he has made the Chase more than once in the No. 39 Stewart-Haas Chevy, but despite winning four races since joining SHR in 2009, Newman continues to disappoint.
He just isn't the formidable driver he once was. He doesn't have that psychological edge that he once had, and it has hurt him. So unless his much-needed win at the Brickyard 400 propels him on a hot streak that propels him into a championship-caliber ride for 2014, don't expect Newman to make any serious waves anytime soon.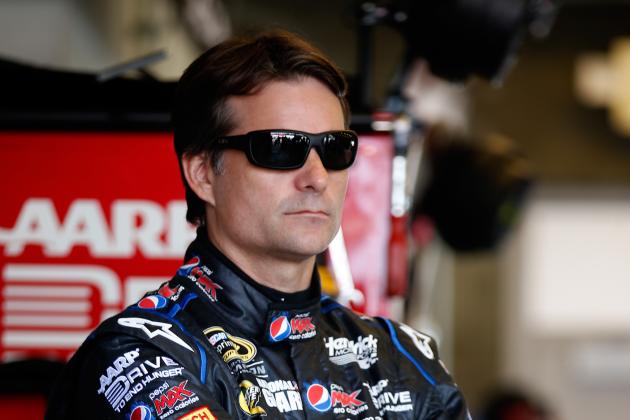 Chris Graythen/Getty Images
Gordon sits 10th in points after 20 starts this season.
The Jeff Gordon of today is nothing like the Jeff Gordon we saw nearly 20 years ago. That Jeff Gordon once won 33 races in a three-year span and also won three championships in four years.
The Gordon we know of these days hasn't made much of an impact. A win here, a win there, but mostly he's just like any other perennial front-runner. From 2008 to 2012, a five-year span, Gordon has won only six times.
However, this could be attributed to a few other things as well. For one, competition levels have risen. Also, he's a middle-aged family man, so he isn't going to be taking too many risks. But any way you look at it, his recent performances are becoming the norm. Maybe it is time we start lowering our expectations of him.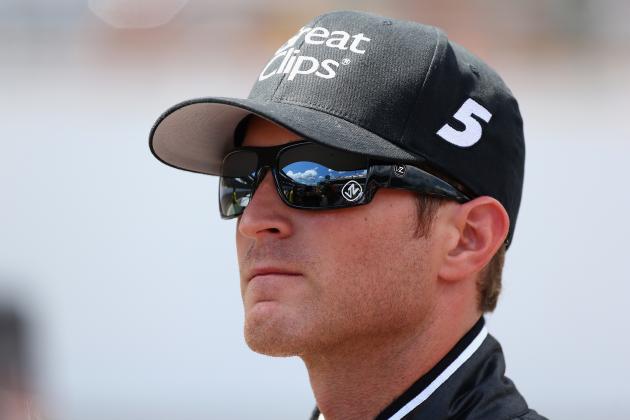 Andy Lyons/Getty Images
Kahne has three wins with Hendrick Motorsports, including Bristol in March.
Kasey Kahne's tenure with Hendrick Motorsports has already proven to be a lot more fruitful than any of his other ventures, yet the driver of the No. 5 isn't blowing our minds like we expected him to when he first took over from Mark Martin.
He's a consistent performer, and he posted a career-best, fourth-place points finish in 2012. But the fact of the matter is that he didn't have any momentum to begin his 2013 campaign. He has been hurt from the multiple crashes he has had. He has to keep his nose clean in order to match results with performance.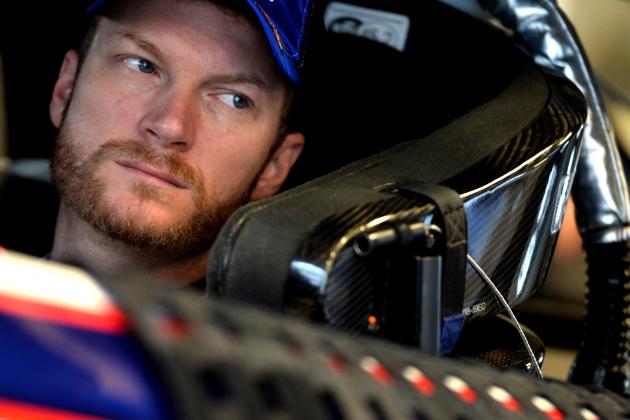 Patrick Smith/Getty Images
Dale Earnhardt Jr. hasn't won since June 2012.
Dale Earnhardt Jr. continues to be one of the more maddening drivers on the circuit this season, due to the fact that he has yet to come through and actually win another race. He's the circuit's most popular driver, and he is, once again, in the thick of the Chase, but he has been playing second fiddle to his teammate Jimmie Johnson, which has been the same story week after week.
Comparing this season to such dismal seasons like 2009 and 2010, it's easy to notice that it could always be worse. But Junior does not have any aggression in him, and he just doesn't take any of the risks necessary to challenge for wins.
The No. 88 Hendrick Motorsports team is high-caliber, and the fact that Junior hasn't capitalized on this opportunity is a disappointing reminder that he may never hoist the Sprint Cup title.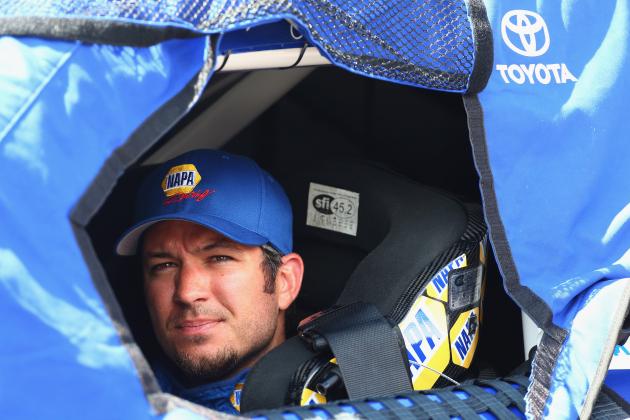 Andy Lyons/Getty Images
Truex is still in contention for a Chase spot.
While Martin Truex Jr. still has a legitimate shot to make the Chase for the third time in his career and the second year in a row, he isn't on the roll he was on at this point a year ago.
After the 2012 Indianapolis event, Truex was sixth in points. For the majority of the season, Truex remained in the top-10 in points until the season's end, when he finished 11th in points.
After this year's Indianapolis event, he sits 12th in points. Considering that his Sonoma win could be the reason he still sits in contention, it's safe to say he hasn't been performing as well as he is capable of.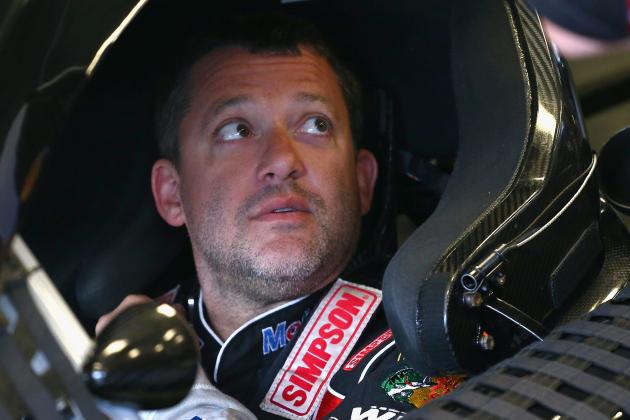 Andy Lyons/Getty Images
Stewart sits 11th in points after 20 starts.
Despite winning at Dover in June, Stewart sits 11th in points and is in danger of possibly missing the Chase for the first time since 2006. 2013 just hasn't been kind to the three-time Sprint Cup champion.
Whether or not the troubles span the entire organization or just Stewart's No. 14 team is uncertain. But in the first 11 races, he only scored one top-10 with an eighth at Phoenix. That should speak for the troubles the No. 14 has had this season, and honestly speaking, don't expect him to make the Chase.
If he does, then don't expect him to make an impact in the Chase.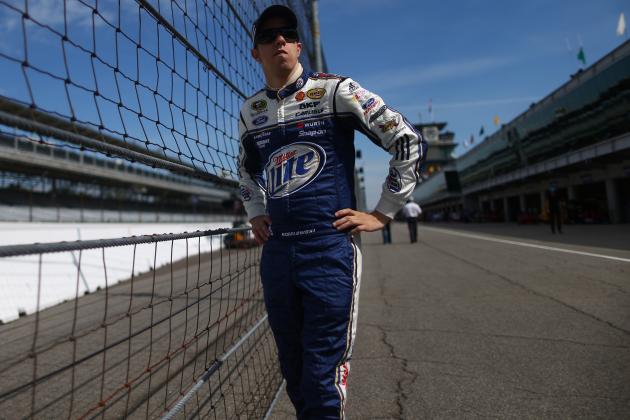 Chris Graythen/Getty Images
The 2012 Sprint Cup champion sits 13th in points with zero wins this season.
It seems that Brad Keselowski's good fortune with Penske Racing might have packed up and gone on vacation for the season. With zero wins to help him out this year, he is not in contention for a wild-card spot. With that being said, a Wild Card spot could be his only saving grace this year.
While the spit-and-baling-wire approach helped Keselowski earn a wild-card spot in 2011, he was able to post a string of good finishes to maintain a Chase spot and the title. However, Keselowski has not been able to keep from wadding up his No. 2 Ford.
He isn't going to make the Chase this year because he's too far back. Plus, the No. 2 Penske Racing team just has not been firing on all cylinders this year. An overhaul is needed of how Keselowski plans on doing better this season than six top-fives and nine top-10s.