Michigan Football: Previewing the 4 Biggest Position Battles Headed into Fall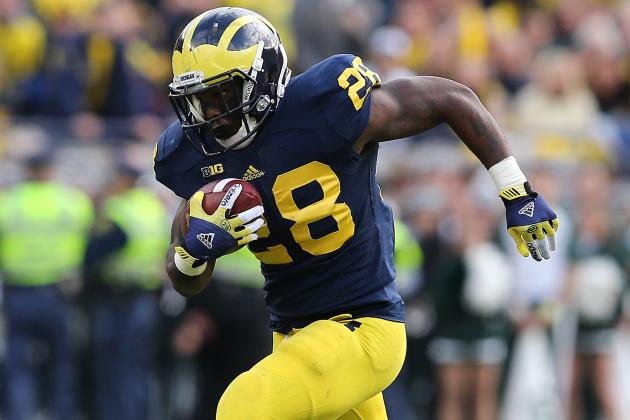 Leon Halip/Getty Images

The start of fall camp is only days away, so that means it's time to look at some of the biggest position battles on this Michigan team.
Some years there are a number of intriguing battles that rage on all throughout fall camp, while other years we see very few; this year is the latter.
Michigan has only a few starting spots that are still up in the air, but the few that it does are at very important positions.
With that being said, here's a look at the four biggest position battles, ranked in order of how fierce they are.
Begin Slideshow

»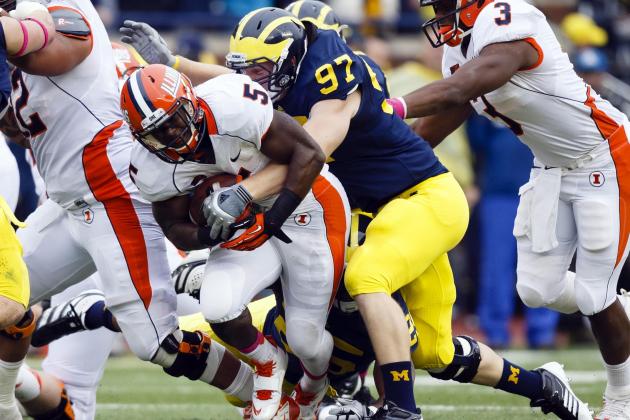 Rick Osentoski-USA TODAY Sports

This is, of course, an overview of what the position will look like in Jake Ryan's absence. When he returns, one would have to assume he'd grab his starting spot right back.
While he is out, though, Brennen Beyer and Cam Gordon will man the position. Honestly, we may not see one starter claim the job.
It is likely to be more of a co-starting gig, with the two players spelling each other frequently. In fact, it could be as often as run downs versus passing downs.
If the two are basically co-starters, then so be it. Neither Beyer nor Gordon is likely to be a star; the two just have to be adequate until Ryan returns.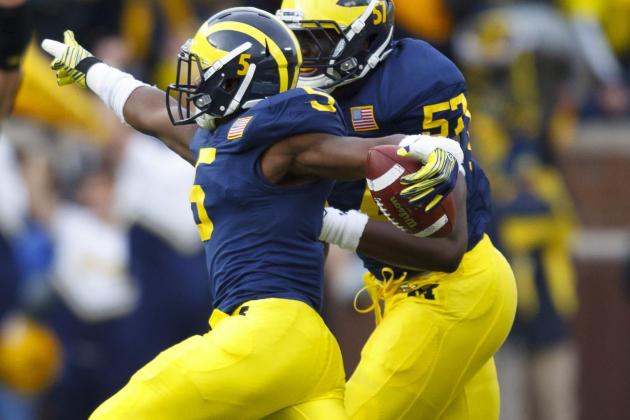 Rick Osentoski-USA TODAY Sports

This one may be a bit under the radar for some. One would think last year's full-time starter, Raymon Taylor, would have a starting job all but locked up. However, that doesn't seem to be the case.
There has been a constant buzz around Ann Arbor all offseason that Taylor could be unseated by Courtney Avery for multiple reasons.
One reason could date back to the spring game, in which Taylor was benched in favor of Delonte Hollowell; that could have just been a warning sign for Taylor, letting him know he can't relax.
Another reason could be to get freshman Dymonte Thomas into the lineup. The early enrollee is simply too good to keep off the field, and in a crowded secondary, it could be hard to get him playing time.
Allowing Avery to start at corner would enable Thomas to then start at nickelback, the position that Avery manned last year.
There is still a lot to be sorted out, so this is obviously one to keep an eye on.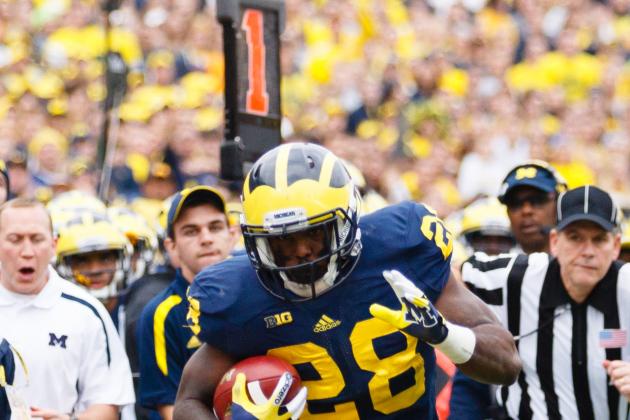 Rick Osentoski-USA TODAY Sports

This is probably the one fans are most intrigued by and will keep the closest watch on.
The two front-runners for the starting job are Fitzgerald Toussaint and Derrick Green.
The X-factor here is how well Toussaint bounces back from his leg injury last year; that uncertainty is what makes this position so hard to predict.
It is also difficult to know how much we can expect out of Green. Sure, he'll be a star somewhere down the road, but the question is how soon.
Is he a guy who can carry the ball 20 times as a freshman, or will there be major growing pains? Only time will tell.
This is a battle that will likely rage on all throughout camp—and actually could throughout the season as well.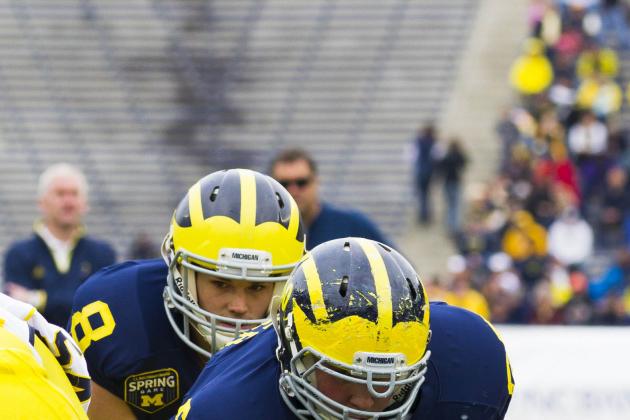 Rick Osentoski-USA TODAY Sports

I feel that this position deserves to be listed No. 1 because of its importance. Plus, it just might be the tightest competition of all the positions listed.
Jack Miller seems to be the favorite for the job, but he isn't exactly facing top competition.
Walk-on Graham Glasgow is his main competitor and could certainly wind up winning the job. Some project freshman Pat Kugler to come in and also be neck and neck, but it'll probably take him a bit longer to get accustomed to the college game.
For the most part, I do think this is a two-man race between Miller and Glasgow. It is imperative that whoever winds up winning the job is at least adequate.
Most people feel that this position could be the biggest weakness on the entire team, and until Miller or Glasgow disproves that theory, there's no reason to think otherwise.