Burning Questions for St. Louis Rams Training Camp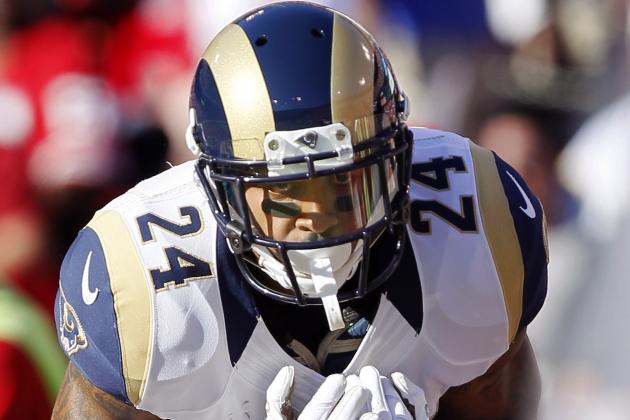 Brian Bahr/Getty Images

The St. Louis Rams are entering the 2013 season in an ideal position.
The San Francisco 49ers and Seattle Seahawks are receiving endless amounts of praise from the media and will likely be the top focus for rival NFC teams, whereas the Rams can breathe easy and enjoy the luxury of being the underdogs.
However, if the Rams have their hearts set on making a playoff run, there's still some key concerns that must be addressed in the upcoming weeks.
The following slides will address some key questions the team will focus on as we progress through training camp and the preseason.
Begin Slideshow

»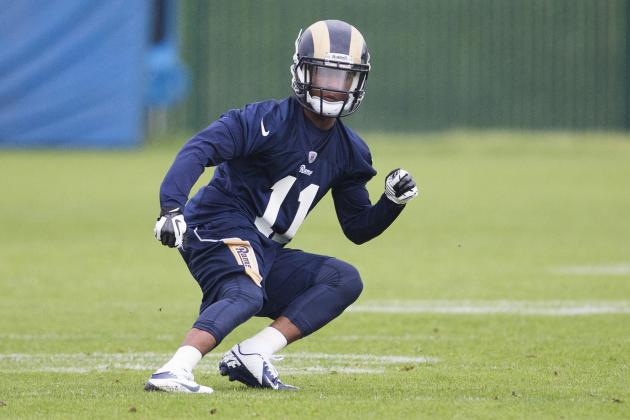 David Welker/Getty Images

The Rams used the No. 8 overall pick to select West Virginia receiver Tavon Austin, but anyone who has watched even a minute of his highlight reel understands he's far more than a wide receiver.
Sure, he's a mismatch nightmare out of the slot, but he can also light up a defense from the backfield. And on special teams, he's a dynamic return man and has been known to take it to the house.
On the surface, Austin is a perfect addition to a St. Louis offense that was stale and inconsistent in 2012, but will Austin be able to handle his role as the wild card?
It's difficult enough for the average rookie to adjust to the NFL, so asking Austin to learn multiple positions in year one is a daunting task.
Training camp will give us a sneak peek at how Austin will be utilized. They may stick him strictly in the slot and gradually add to his playbook. Or, if they're feeling confident, they'll dump it all on him at once.
Either way, Austin is a key figure to keep an eye on throughout the preseason.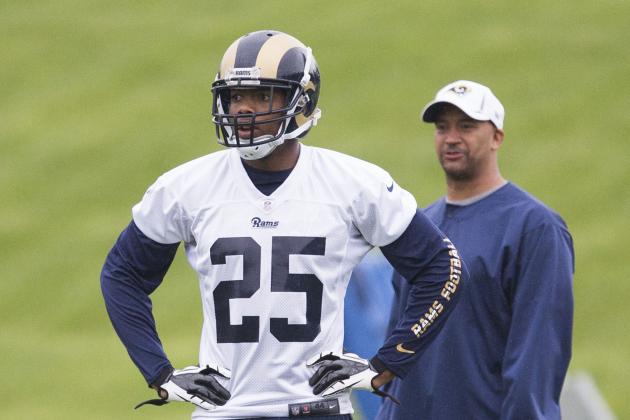 David Welker/Getty Images

With starting safeties Quintin Mikell and Craig Dahl out of the picture, the Rams were forced to grab rookie T.J. McDonald with their third-round pick, and the coaching staff is hoping he'll quickly develop into a starter.
As mentioned in a previous piece, there have been 16 safeties drafted in the third round since 2003 (2013 excluded), and those 16 safeties have combined for just 13 starts in their rookie season.
So, what's different about St. Louis' rookie third-round safety? What makes anyone believe he'll accumulate more rookie starts that those other 16 safeties combined?
For one thing, his father, Tim McDonald, was a six-time All Pro in the NFL and is currently the secondary coach for the New York Jets.
The younger McDonald has had the luxury of a full-time football mentor since the day he was born. The mental roadblocks that hinder the development of so many rookies will not be as debilitating for McDonald.
When training camp opens, McDonald's spot on the depth chart will tell us if the mental tutoring over the years has paid off.
With the lack of established talent at safety, the Rams desperately need McDonald to have a great camp and to have a positive presence on the field.
In a post-practice interview during organized team activities, when asked about St. Louis' goal in 2013, quarterback Sam Bradford promptly replied, "To win the Super Bowl."
That should be every team's goal, every season (as Bradford clarified), but nonetheless, his comments are a positive sign for those who were wondering whether or not he's ready to speak for the team.
With veteran Steven Jackson now in Atlanta, it's important for Bradford to understand that the offense will be depending on his veteran leadership this season.
In the fourth quarter of a tight game, it will be up to Bradford to have a presence in the huddle, get the players focused and help the offense execute the right plays.
And it all starts in training camp. If Bradford's teammates don't look up to him as a leader during a practice in July, then how can we expect them to do so in Week 15 with the playoffs on the line?
I've attended numerous training camp practices over the last several years. During those practices, when Jackson walked on to the practice field, there was no denying that he was king. He had that vibe and it was easy to detect.
When Bradford walks onto the practice field for training camp, he needs to produce the same vibe.
With so many new pieces on offense, if they don't have a leader to serve as the keystone, it could be a rough season for the Rams offensively.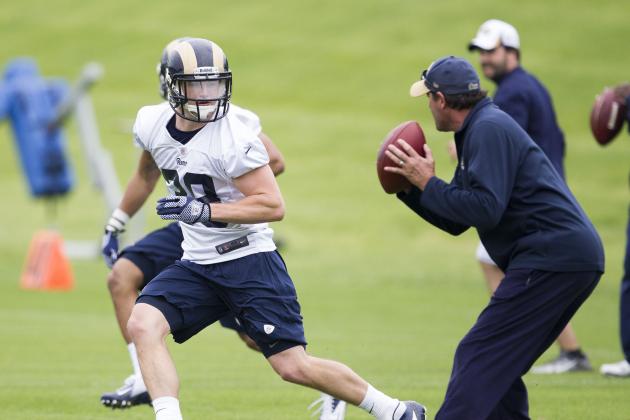 David Welker/Getty Images

With so little talent at safety, the Rams were bound to scour the crop of undrafted rookie safeties in search of a gem, and they may have found just that in Cody Davis.
Davis was a four-year starter for Texas Tech and ended his senior year with 101 tackles (eight for a loss) and three interceptions, returning one for an 88-yard score.
Davis has solid size at 6'2" and 203 pounds and reportedly ran the 40-yard dash in a blazing 4.41 seconds.
The lack of depth at the position gives Davis a real shot at making the roster, but he'll likely have to outplay either Matt Daniels or Rodney McLeod in order to make the final 53.
Between Davis, Daniels, McLeod and McDonald, the Rams are desperately trying to find a young safety capable of making an immediate impact, and it might as well be Davis.
If he enters camp with that mindset, he'll come out on top—even if it means sitting on the practice squad for some time.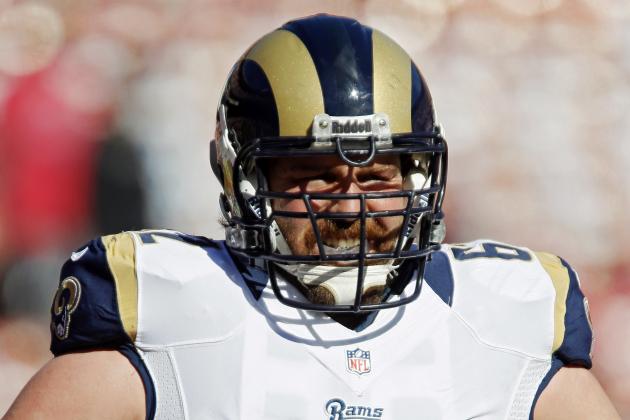 Brian Bahr/Getty Images

Regarding the 2013 Rams, one issue that has been mentioned at times—but largely understated—is the health concerns on the offensive line.
If we assume Rokevious Watkins is the starter at left guard, as he was in 2012, that means the Rams' five starters on the line missed a combined 36 games in 2012.
If they were to repeat that total in 2013, that would mean each starter would miss about seven games on average.
Of course, Watkins missed 15 games last season, which inflates that average. Even so, it's still alarming that all five of the Rams' offensive line starters missed multiple games in 2012.
For the first time in a long time, St. Louis has solid depth on the line. They can afford an injury or two without missing a beat, but they cannot withstand a swarm of injuries all at once.
With that in mind, it is of the utmost importance that the line maintains health throughout the entire preseason.
Whether it means lighter practices or limited contact, the coaching staff must do everything in their power to ensure that their front five enter Week 1 fully intact.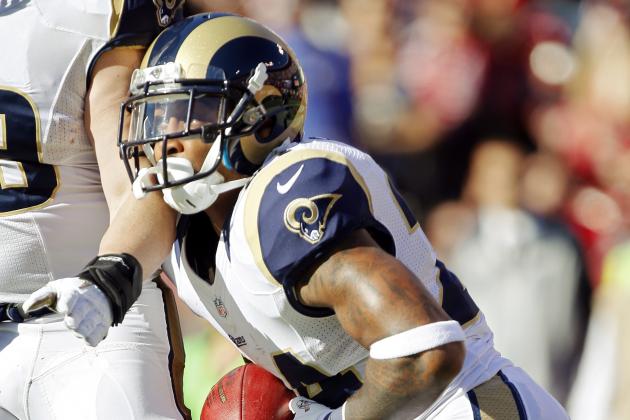 Brian Bahr/Getty Images

The Rams had to sacrifice a second-round pick to obtain the highly touted running back Isaiah Pead in the 2012 draft, but the team is waiting patiently for Pead to develop and produce.
Pead was expected to add a jolt of speed and athleticism to the backfield. Instead, Pead carried the ball just 10 times in 2012 and ended the year with 54 rushing yards.
His special teams play did not exactly make up for his lack of offensive production. He frequently struggled to cross the 20-yard line as a kickoff returner, and in the Week 13 game at San Francisco, he fumbled on a kickoff return at a crucial moment and nearly lost them the game.
With Steven Jackson now in Atlanta, the Rams need one of their young backs to rise to the occasion and fill the void, and all eyes are on Pead.
The Rams used a fifth-round pick on Vanderbilt running back Zac Stacy, which should put some pressure on Pead to up his game, but if he fails to establish himself, the St. Louis run game could be in major trouble.
Pead has all the tools necessary to be a dynamic playmaker in this league. If he can break out in a big way, it could put the Rams offense over the top.
Throughout the preseason, it will be interesting to see how many carries Pead gets with the first-team offense.
Will he take the bulk of the carries? Or, will the workload be evenly divided between the top three backs?
The answer to these questions will determine much faith the coaches have in Pead entering the season.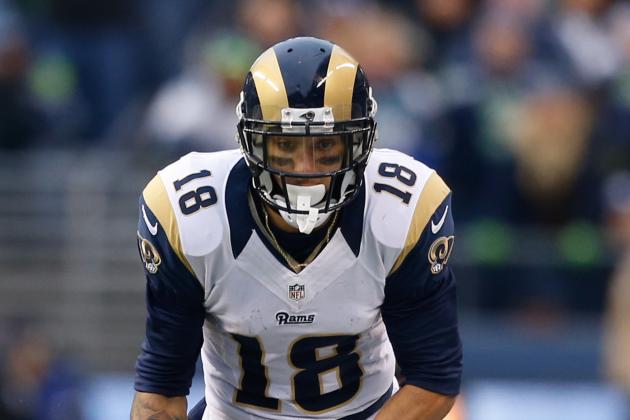 Otto Greule Jr/Getty Images

Tavon Austin was a top-10 pick and is locked in as the starting slot receiver, while Chris Givens has secured the job at split end after an explosive rookie season, but the bettle for the starting wideout job is still being fought between Austin Pettis and Brian Quick.
Pettis and Quick are similar in that they both have great hands and play the game physically. Both players at 6'3" and over 200 pounds, while they both run the 40-yard-dash in approximately 4.55 seconds.
Pettis is a third-year pro and has the advantage as far as experience, but Quick was the No. 33 overall pick in 2012 and is a personal project of general manager Les Snead, meaning he has the staff favoritism working to his advantage.
However, it doesn't matter which player wins the job, as long as someone is effective at the wideout position. Bradford needs a physical receiver who can fight for tough yards, move the chains and get open in the red zone.
This is a battle that will come down to the wire, so it will be interesting to watch it play out in training camp and the preseason.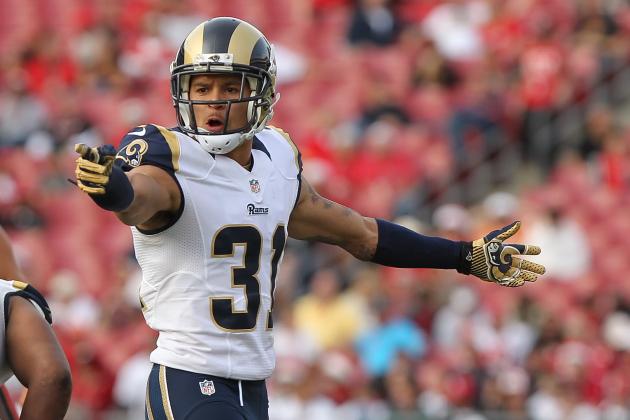 Kim Klement-USA TODAY Sports

In the late summer heat of training camp, when players start bumping heads, they tend to snap and throw a few fists.
It's an inevitable part of camp. It's part of their competitive nature. As fans, all we can do is sit back and predict who'll go at it first—it's a little barbaric, but you'll get over it.
Of course, the front-runner is Cortland Finnegan. Finnegan plays with an edge and has been known to "run his mouth." If a receiver is having a bad day and operating with a short fuse, it'd be easy for him to snap and take a swing at Finnegan.
However, Finnegan is a classy guy overall, so he may save the smack talk for the regular season.
If you want to put your money on a rugged player with less class, look no further than Harvey Dahl or Jo-Lonn Dunbar.
Both Dahl and Dunbar seem to be in the middle of every on-field conflict, so it's only a matter of time before they're in a scuffle.
Other than the usual suspects, it's anyone's guess.
Now, as far as which two players you'd pay to see in a fight? My vote goes to Jake Long versus Michael Brockers.
That fight would sell out Madison Square Garden in a flash.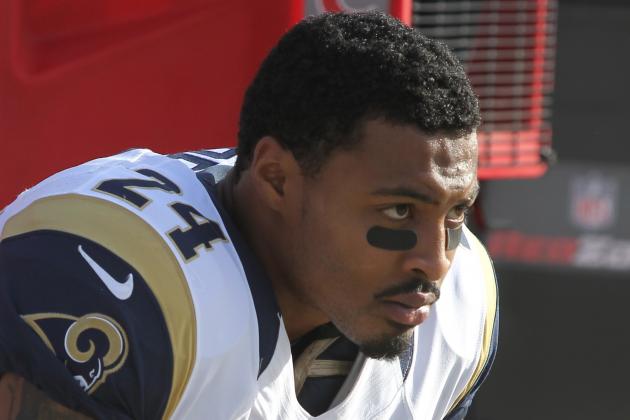 Kim Klement-USA TODAY Sports

Every season, training camp reports and preseason action provides us with insider knowledge on potential fantasy steals, as long as you're paying close enough attention.
Last season, Rams fans got the inside scoop on a freakish kicker with other-worldly leg strength named Greg Zuerlein, and he turned out to be a bargain.
In 2011, it was rookie tight end Lance Kendricks. It was predicted that he'd be heavily utilized and see lots of targets, but he finished with mediocre stats overall.
It's hard to say if the Rams have any secret weapons stored on their roster for 2013.
Jared Cook is not exactly an unknown commodity, but he hasn't reached his full potential yet. Rams fans will be watching closely this preseason to determine if this is truly his breakout year.
Also, it's wise to keep a watchful eye on their trio of young backs—Isaiah Pead, Daryl Richardson and Zac Stacy.
As of now, it looks as though they'll evenly slip the carries among the three backs. However, if one back takes the majority of the preseason snaps and is productive, then it's worth giving him a look.
Steven Jackson rushed for 1,042 yards and four touchdowns. One of the mentioned backs will account for those lost stats, and someone will reap the fantasy points as a result. Might as well be you.
Either way, there's a hidden gem somewhere on the St. Louis roster, and the preseason will reveal to us who it is.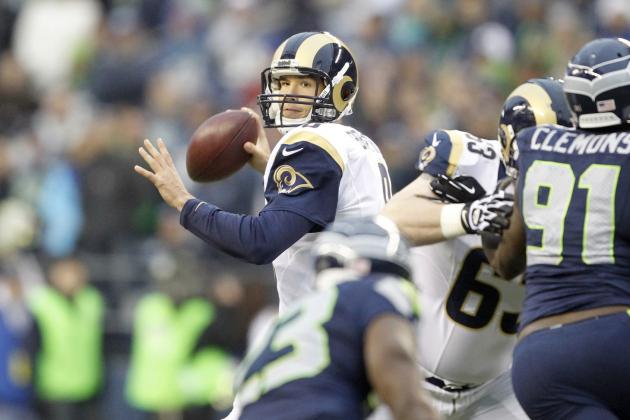 Joe Nicholson-USA TODAY Sports

Sam Bradford threw for 86 touchdowns in two seasons while running a form of the spread offense at Oklahoma, and Bradford's stellar play gave the Sooners one of the most dominant offenses in NCAA history.
Ever since then, St. Louis has been trying to harness that Oklahoma explosiveness and covert it into an NFL playbook.
Bradford arrived to St. Louis as the top draft pick from the 2010 draft and the coaching staff decided to ease his transition by running a vanilla offense that implemented short, easy throws, as opposed to a complicated, pass-happy attack.
It was an effective strategy that allowed Bradford to thrive and win Rookie of the Year honors, but in year two, the team hired offensive coordinator Josh McDaniels and dropped the "dink and dunk" offense in an attempt to install a high-octane attack.
It ended in disaster. Bradford missed six games due to an ankle injury, and even when healthy, the offense was miserable and scored just 12.1 points per game (last in the NFL).
When Jeff Fisher arrived last season, Bradford went back to square one. The Rams ran a simple offense that centered around the run and short, quick passes, and again, Bradford performed up to par.
Now, for the second time in Bradford's career, St. Louis will attempt to crank up the notch and run a pass-heavy attack.
At least, that's the indication, given the additions of Tavon Austin and Jared Cook, but we're still wondering how much of the airborne spread philosophy will be written into the 2013 playbook.
Will it be a total transformation? Bradford struggled last year when they turned up the heat and got pass-happy, so that could be risky.
Or, will it be a moderate change, only adding a handful of spread packages to the 2012 playbook?
In the end, Bradford's ability (or, inability) to thrive in a fast-paced, explosive scheme will ultimately determine if he's the elite passer they drafted him to be, or, if he'll remain the game manager he's been so far.