5 Dark-Horse Candidates to Make the Packers' Final 53-Man Roster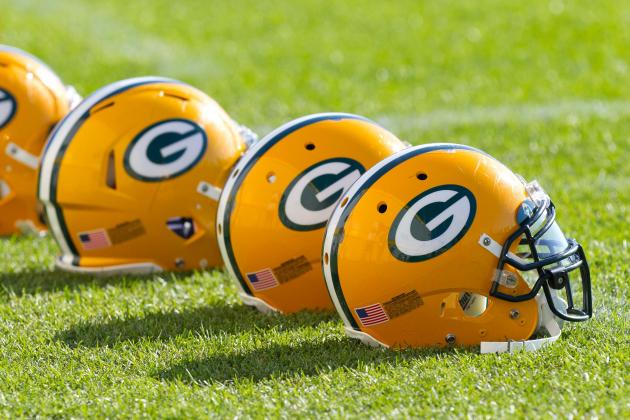 Jeff Hanisch-USA TODAY Sports

It seems to happen every year in the NFL: Teams find diamonds in the rough in terms of undrafted rookies who end up making the team.
The Green Bay Packers are no different.
In 2012, the Packers had a number of examples. The list included players like offensive lineman Don Barclay, wide receiver Jarrett Boykin, outside linebacker Dezman Moses and safety Sean Richardson.
When training camp starts in less than three weeks, you can bet that some undrafted rookies from the 2013 class will open some eyes as well.
I'm going to list five of them. While I think all five have a realistic chance of making the final 53-man roster, if that doesn't happen, I believe a spot on the practice squad would certainly be a distinct possibility.
Let's take a look at the list.
Begin Slideshow

»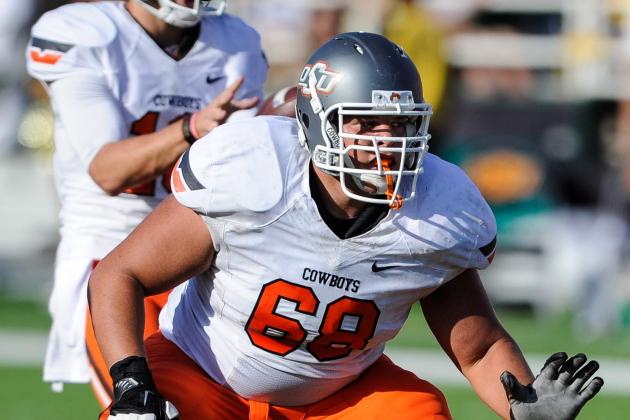 USA TODAY Sports

I have to be honest. I was shocked when guard Lane Taylor of Oklahoma State was not drafted.
So were the Packers.
That's why they gave Taylor a $7,000 signing bonus. That amount was tops among all the undrafted rookies the Packers signed after the 2013 NFL draft.
Taylor's work in the pass-happy Big 12 conference was outstanding. In 2012, Taylor was named All-Big 12 by both the coaches and the media.
Taylor started 47 games for the Cowboys, including 24 straight at right guard over the past two seasons. In that time, Taylor did not allow a sack.
The broken ankle suffered by fourth-round offensive lineman J.C. Tretter in OTAs opens the door even wider for Taylor to make the team.
I also wouldn't be surprised to see Taylor get some work a center at some point this training camp to add to his versatility.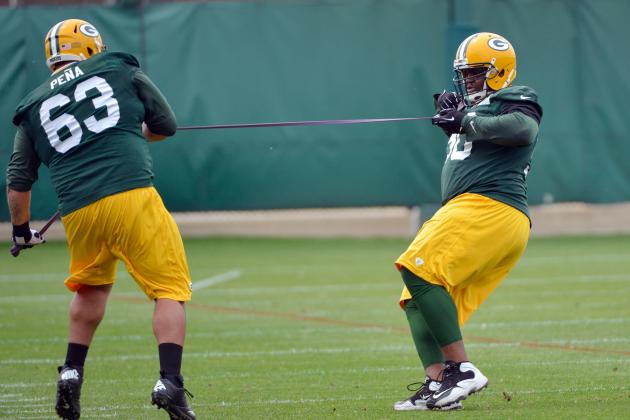 Benny Sieu-USA TODAY Sports

Gilbert Pena will be a 26-year-old rookie once training camp starts. Even with that supposed obstacle, don't think Pena doesn't have a chance to make the Packers in 2013.
Pena plays a nose tackle position that the Packers need to reinforce. Veteran Ryan Pickett is not getting any younger, and B.J. Raji will be playing in the final year of his rookie contract this season.
At 6'2", 330 pounds, Pena has the size the Packers are looking for in the middle of their defensive line. Weston Hodkiewiczof the Green Bay Press-Gazette did a nice piece about Pena and his tough road to the NFL a couple of days ago.
The competition on the defensive line will be very tough, as the Packers drafted both Datone Jones and Josh Boyd. In addition, they will be bringing back veteran Johnny Jolly.
But none of them can play nose tackle like Pena.
Take it from Packers defensive line coach Mike Trgovac:
He's a big kid who has good movement. He has some good hands and he's a sturdy guy in there at nose (tackle). For a 320-, 315-pounder, he can move around there pretty good and take on those double-teams in there. I like what I see. He's a great kid, too. He works hard. I kind of like him in there.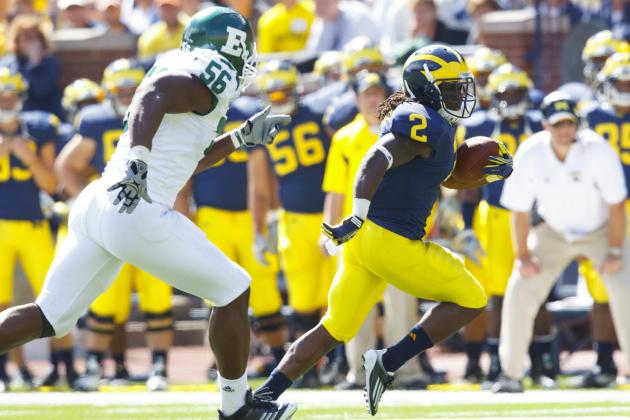 Rick Osentoski-USA TODAY Sports

In the 2013 NFL draft, the Packers selected defensive end Nate Palmer in the sixth round. But the Packers will convert Palmer into a outside linebacker in their 3-4 defensive scheme.
The Packers will do the same thing with Andy Mulumba, who played defensive end at Eastern Michigan.
Mulumba doesn't have the pass-rushing statistics that Palmer had at Illinois State (17 sacks for the past two seasons), but he might be a better all-around defender.
In his last two seasons at Eastern Michigan, Mulumba had 124 tackles, 14.5 tackles for a loss, 4.5 sacks and three forced fumbles.
The Packers' depth situation at outside linebacker gives players like Palmer and Mulumba a real opportunity to make the squad in 2013.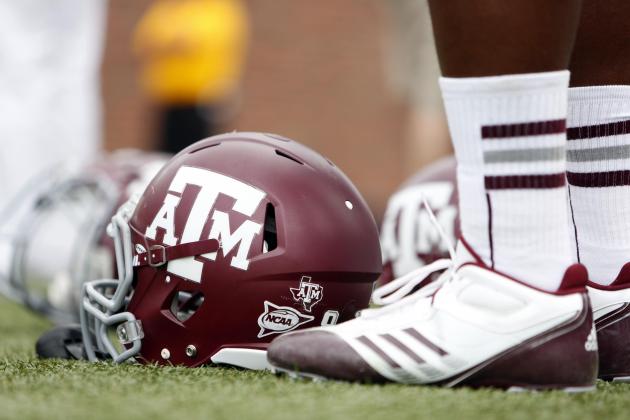 Thomas Campbell-USA TODAY Sports

If there is one position where the Packers have very little depth, it's the center position.
Besides starting center Evan Dietrich-Smith, the Packers also have Greg Van Roten and Garth Gerhart listed as a center on their roster. Don Barclay has also gotten some work at the position during OTAs.
Then there is undrafted rookie Patrick Lewis, who played his college ball at Texas A&M. Like Dietrich-Smith, Van Roten and Gerhart, Lewis also has experience at guard.
Lewis started 48 games for the Aggies in his career at College Station and was named honorable mention All-Big 12 three times.
Lewis headed an offensive line his senior year which ranked third nationally in total offense and scoring.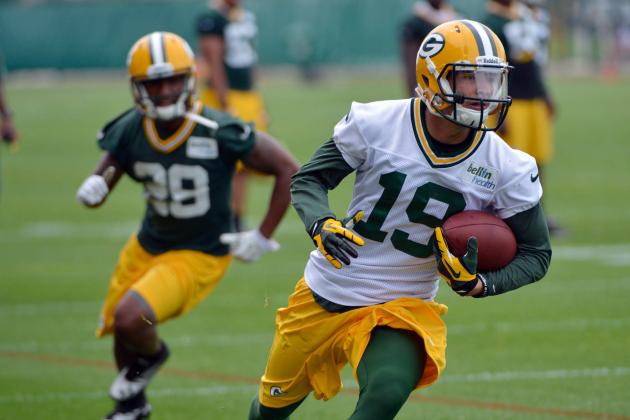 Benny Sieu-USA TODAY Sports

The Packers know that they have the Big Three at wide receiver for the 2013 season.
I'm talking about Jordy Nelson, James Jones and Randall Cobb. Those three players will get the majority of the snaps at their position.
The fourth spot will probably be manned by second-year receiver Jarrett Boykin. The fifth spot, and perhaps a sixth spot, will be a very tough competition.
The Packers drafted two wide receivers—Charles Johnson and Kevin Dorsey—in the seventh round of the 2013 draft. The Packers also signed Myles White as an undrafted rookie.
White has already opened some eyes at the rookie minicamp and at OTAs. In his senior year at Louisiana Tech, White played second fiddle to Quinton Patton at wide receiver, but still had 56 catches and also scored six touchdowns in 2012.
White was named second-team All-Western Athletic Conference last season.