Indianapolis Colts Undrafted Free Agents: Tracking the Latest Signings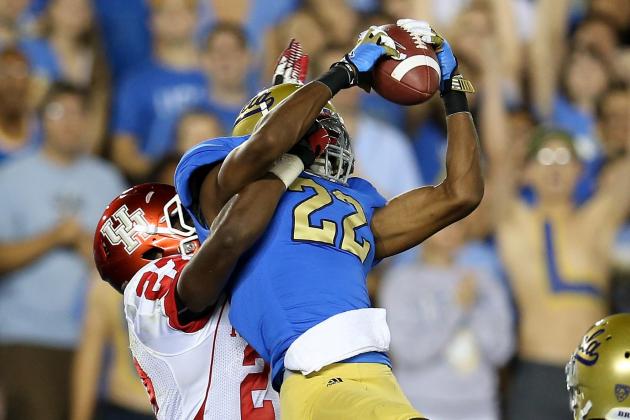 Stephen Dunn/Getty Images

The Indianapolis Colts had a good 2013 draft class—bringing in Bjoern Werner—but didn't stop their efforts to improve their football team when the draft was over.

As with every other team in the NFL, the Colts immediately went to work signing priority undrafted free agents who will look to make this roster and help the Colts stay atop the AFC South.

UDFAs are low-risk, high-reward signings. At worse, it's a camp body that a team paid little money for. At best, teams are hoping to find the next Wes Welker or Arian Foster. Could one of those hidden gems be lurking in the Colts' free-agency class?"
Begin Slideshow

»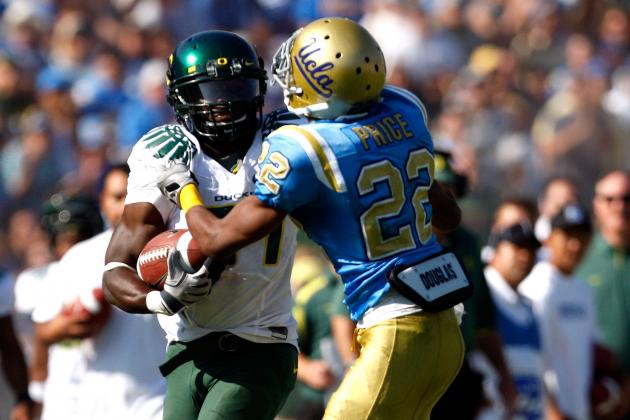 Jacob de Golish/Getty Images

I'm very surprised that Sheldon Price didn't end up getting drafted, but he'll join the Colts as an undrafted free agent (via Steve Ramirez of the San Gabriel Valley Tribune).
Price is long but has raw ball skills. It's telling that it was difficult to find a picture of Price where he wasn't giving up a reception or being stiff-armed! Still, as a deep reserve or a practice-squad player, Price has a lot of upside.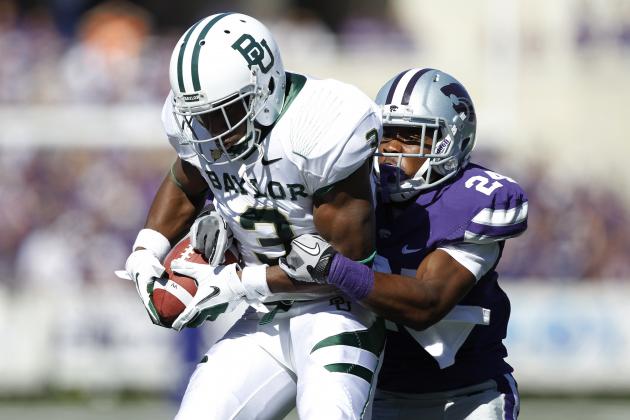 Joe Robbins/Getty Images

Colts beat writer Mike Chappell confirms that Lanear Sampson has signed with the Colts.
Sampson had a draftable grade on my board but was fighting uphill in a deep receiver class. It's no surprise that he was an early signing, nor that the Colts were interested. He's a talented deep threat and has good build-up speed. Sampson will likely be a practice squad player for the Colts.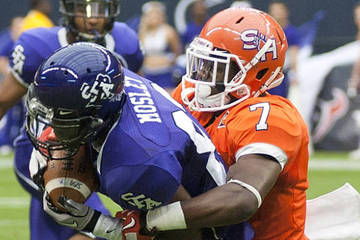 Daxton Swanson may be the player with the most upside in the Colts' free agency group. Chappell also confirmed this signing (though got the alma mater wrong).
Swanson has great size for a slot corner, good ball skills and legitimate track speed. He doesn't have a lot of polish, but I'm not sure if the Colts can hide him on the practice squad for very long.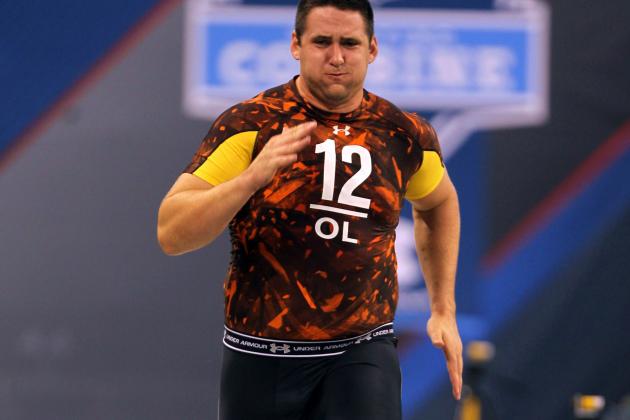 Brian Spurlock-USA TODAY Sports

Another confirmation by Chappell, another intriguing player for the Colts.
Emmett Cleary started at right tackle while Colts OT Anthony Castonzo played at Boston College and even roomed with his once-again teammate. Once Castonzo headed to the NFL, Cleary took over at left tackle but looked overwhelmed at times. Still, he was a second-team All-ACC performer.
He doesn't have the strength to play right tackle or the athleticism to play left tackle, so he'll need to develop if he ever hopes to john the starting lineup. That said, he can be a valuable reserve on the Colts' offensive line.
Mark L. Baer-USA TODAY Sports

The North Penn Reporter is reporting this signing.
Brandon McManus has worked with Kohl's Football Kicking Camps throughout his college career, and they had this to say about his potential:
Brandon's kicking has always been a little more consistent than his punting. His senior year he seemed to make a big jump in the consistency and repeatability of his punting motion. Brandon was 14 for 17 on FG his senior season at Temple. He was 6 of 7 on FG over 40 yards away. Brandon averaged 45.1 yards a punt in 2012. He has the tools to be an NFL specialist.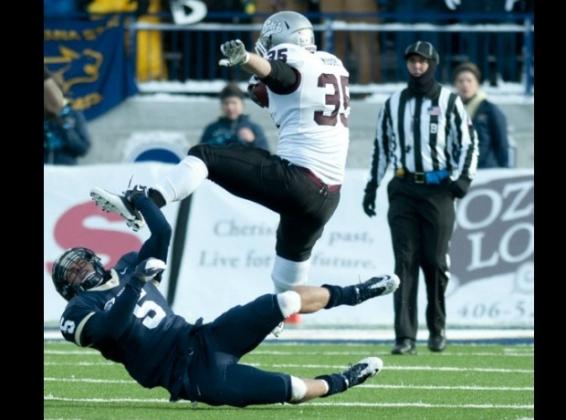 Photo Credit: http://www.madtaco.com/images/tackling_wrong.jpg
Aaron Wilson is reporting the Colts' signing of Montana RB Dan Moore.
Moore has the size of a fullback (and a cut physique to boot), but he also has the running skills of a tailback to go along with a sub-4.7 40. He was a bruising rusher in Montana's spread offense and visited the Colts before the draft. He could make some noise in the NFL with his many tools.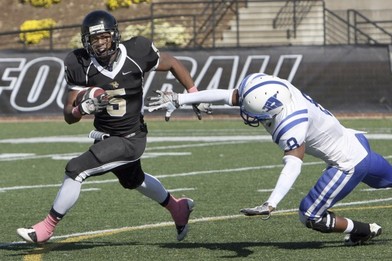 Photo Credit: Jim Faasen (STLToday)
Lindenwood Athletics confirmed that former Lindenwood running back Denodus O'Bryant has signed with the Colts.
O'Bryant is Lindenwood's all-time leading rusher and has the school's touchdown record. That's even though former Colts' RB DeDe Dorsey was also a Lindenwood Lion. He also has some ability as a kick returner.
Eric Francis/Getty Images

The Idaho Press reported that former Idaho State receiver Rodrick Rumble has joined the Colts.
More thank just a great name, Rumble is one of the top receivers in FCS history. He's another big receiver at 6'2" and over 200 pounds. He ran a 4.59 at his pro day.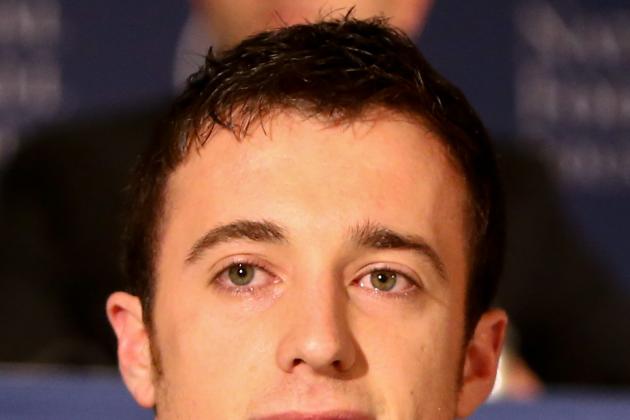 USA TODAY Sports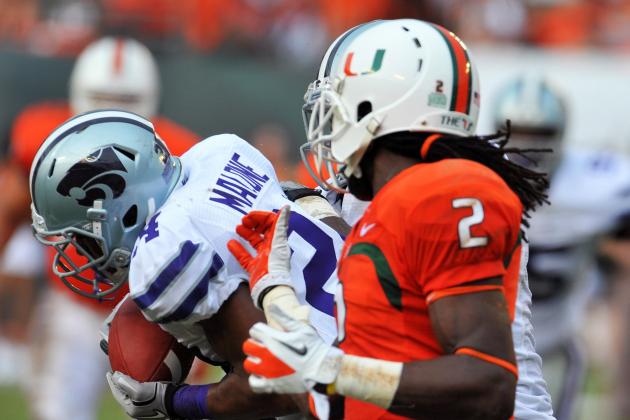 Al Messerschmidt/Getty Images

NFL Draft Bible is reporting that Nigel Malone is signing with the Colts.
Malone is a physical corner, and the JUCO transfer had a much better junior season (earning honorable mention from various All-American teams) than his senior campaign. He's a good fit for the Colts on the inside, and his ball skills could earn him some interceptions if he gets some burn.
However, he's also a gambler and could get beat early and often if he doesn't have some time to develop.
Michael Schottey is the NFL national lead writer for Bleacher Report and a member of the Pro Football Writers of America. Find more of his stuff at The Go Route.