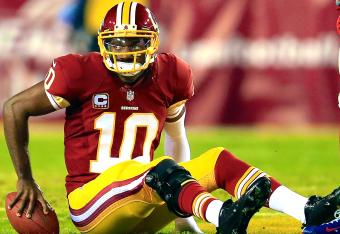 Getty Images
Imagine there's something out there that could make your career.
With the right tool, the right software or the right employee, you'd look smart for the next decade. Raises, promotions, bonuses, stock options, your own business, magazine features, TV interviews—all because you got your hands on a magic something that made the hard parts of your job easy and the easy parts of your job fun.
How much would you pay for that? What would you give up? How steep would the cost have to be to outweigh the benefits?
In the run-up to the 2012 NFL draft, head coach Mike Shanahan, general manager Bruce Allen and the rest of the Washington leadership had to ask themselves exactly that.