Tampa Bay Rays: 5 Takeaways from the First Week of the Season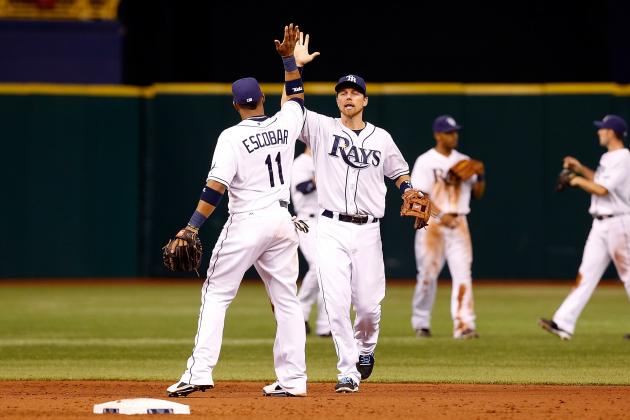 J. Meric/Getty Images

The 2013 MLB season is now in full swing, and the Tampa Bay Rays haven't had a very good start to their year. Tampa Bay stands at 3-4 after the first week of baseball, dropping a couple of tough games but showing some bright signs as well.
It's just the beginning of what should be an exciting year for this talented Rays team.
Here are five things I've taken away from the first seven games of the season.
Begin Slideshow

»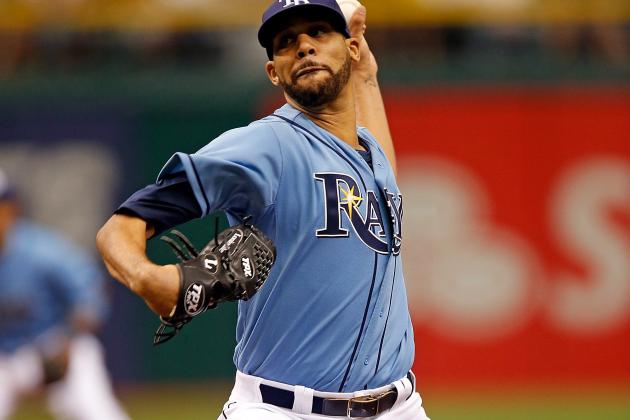 J. Meric/Getty Images

It's been a rough start to the year for the Rays' No. 1 and No. 2 starters.
Coming off of a Cy Young Award-winning season, David Price has allowed 10 earned runs in two starts (11 innings). Jeremy Hellickson hasn't been much better, letting up eight earned runs over 11.1 innings.
Price and Hellickson simply haven't found their groove yet, and it's easy to see in their lack of command recently. Hopefully it's nothing more than an early-season fluke for two pitchers that are usually very good.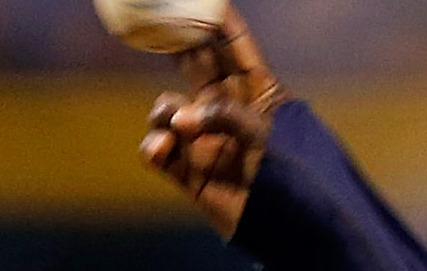 J. Meric/Getty Images

Another early-season surprise for Rays fans so far this year has been the bullpen. Tampa's 'pen was terrific in 2012 and was expected to be strong again in 2013.
Despite an impressive line of relievers, Jamey Wright is really the only one who has performed well in the first week of the season. The most shocking part is the fact that Fernando Rodney, after such an incredible year, has struggled in both of his appearances. He's surrendered three earned runs in just 1.2 innings, including a blown save.
The main question here is whether or not it's too early to be concerned. I believe that most of the pieces in the 'pen will fall into place, but Rodney worries me a little at the moment.
What I've noticed about him during Opening Week is his change in positioning on the pitching rubber. Last year, Rodney shifted from the middle-to-right side of the rubber (facing home plate) to all the way to the left side. This adjustment would pay dividends, helping improve his command significantly.
This season, Rodney has moved back toward the middle of the mound. He's still a bit closer to first base than he was throughout his pre-Tampa career, but it's definitely a noticeable difference. It will be interesting to see how he'll rebound to a rough start.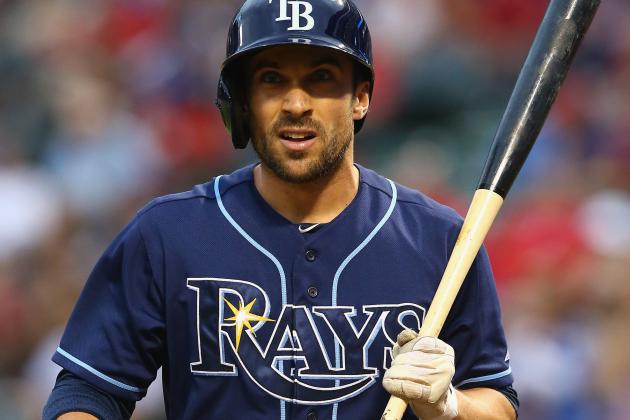 Ronald Martinez/Getty Images

The theme of the Rays offense so far this year has been issues with the bases loaded. With the bags full, the Rays have gone a collective 0-for-11.
While the Rays' lack of hitting with the bases loaded is taken from a small sample size, stranding too many men on base has been a struggle for this club in the past.
The offense hasn't looked like a very strong one after the first seven games, but it does seem to have more potential than last season.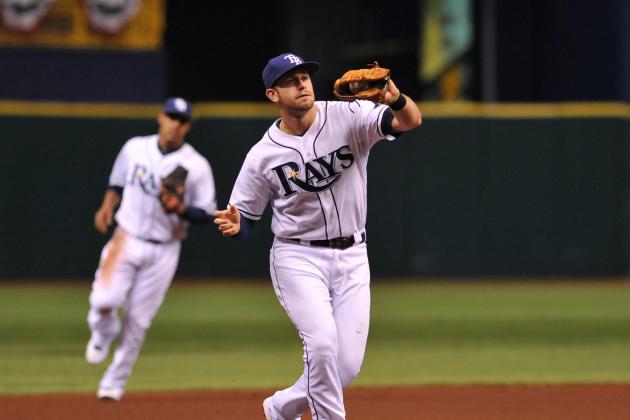 Al Messerschmidt/Getty Images

The two main bright spots in the lineup thus far have been Evan Longoria and Ben Zobrist, who have given the Rays excellent production in the middle of the order.
Longoria, a historically quick starter, began the season with an impressive wRC+ of 169 and a 2.8 UZR at third. He's looked great both in the field and at the plate.
Zobrist, who was without a doubt the team's best offensive player during Opening Week, currently owns a .444 wOBA.
If the duo can continue to put up good numbers, the Rays could easily have a more potent lineup than they had in 2012. Outside of the two, however, there hasn't been much to cheer about.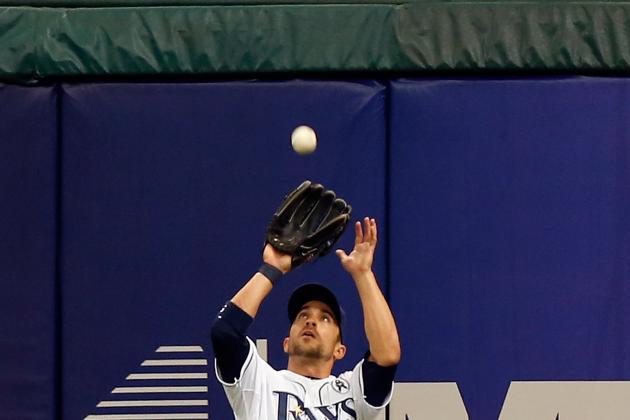 J. Meric/Getty Images

The thing I was most impressed by from Opening Week was the Rays defense, which really played to its high potential. They committed only one error while making numerous highlight-reel plays.
The Rays are second in Major League Baseball in both UZR (4.5) and in ErrR (1.3).
With the newly acquired Yunel Escobar, their defensive situation at shortstop is much improved. Also, despite losing Carlos Pena, the Rays maintain outstanding first base defense with James Loney.
If they can stay healthy, don't be surprised to see the Rays emerge once again as the AL's best fielding team.