Who Should Be LA Lakers' Clutch 5 in NBA Playoffs?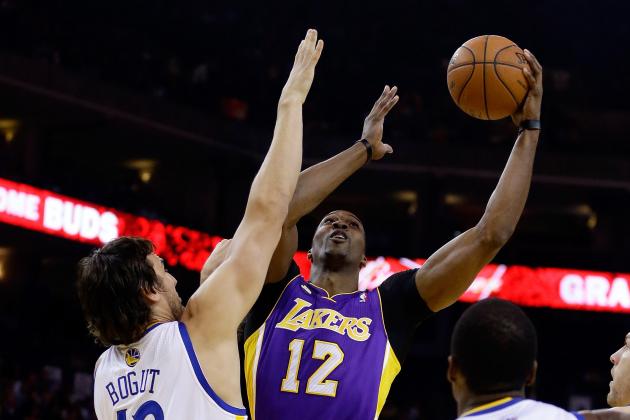 Ezra Shaw/Getty Images

In any playoff situation, every game comes down to the last minute. If your team is fighting down to the wire to get that win and to gain the advantage in the postseason, you would hope to see the ideal combination that can pull off that last-minute play to ensure success. As fans, we all live for that clutch play, that one shot, that chance to make a play that brings us to our feet.
But the question is, who would be best for the Lakers to have in the clutch during postseason play? This list will break down who LA would benefit from having in those last few minutes of their most crucial games.
Begin Slideshow

»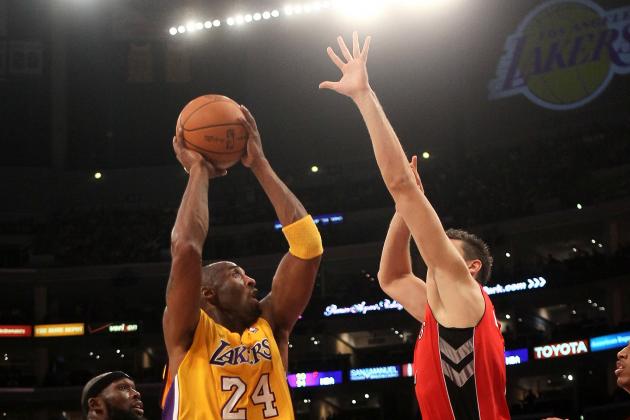 Stephen Dunn/Getty Images

Of course, the winner of the B/R "You don't say?" Award goes to none other than Kobe Bryant. The Black Mamba is clutch redefined. Throughout his illustrious career, Bryant has had more clutch moments than most players have playing time.
Bryant can be having the worst of games; he could be in a situation where he is off in every shot and no end is near for his funk. And out of nowhere, the man comes through when his team needs him the most! Time and time again, Vino produces in the clutch, leaving his opponents dumbfounded in every instance.
Most recently, Kobe had one of the most stellar clutch performances of his career on March 9 against the Toronto Raptors. Bryant went on a three-point shooting rampage, scoring 41 points against Toronto, a team who seems to be a frequent victim of Kobe's history-making moments.
Out of those 41 points, 19 of them came from the fourth quarter and overtime combined, proving that Kobe can always come through in the end. It seems as though #CountOnKobe is more than just a trending topic, it's the motto of the Mamba's career.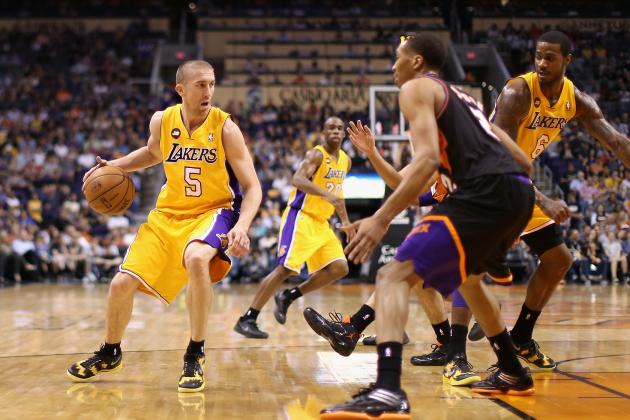 Christian Petersen/Getty Images

Yes, you're reading that correctly: Steve Blake. Surprisingly enough, since returning from injury, we've seen a whole new side of Blake, a side of him that actually...works. Blake has been consistent in shooting and has begun to show some serious athleticism, demonstrating that there may be some hope for the Maryland alum after all.
That said, why not take that momentum that Blake is currently displaying and utilize it in the clutch? Who's to say that he won't continue to surprise us and give us some serious results in terms of scoring? It sounds crazy to associate Blake with clutch, but like with most clutch situations, the strangest and unlikeliest of calls tend to be the most productive.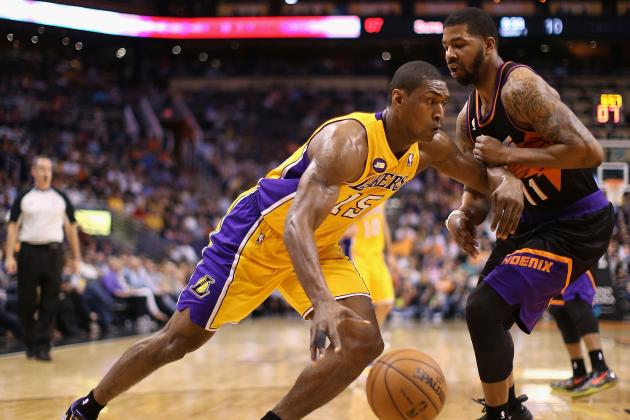 Christian Petersen/Getty Images

Aside from Bryant, the Lakers need another veteran presence on the court that can provide expert skill in the clutch, and Metta World Peace is exactly what they need. MWP knows what it's like to be in that big-game scenario, and to put him in a position where he needs to produce on the spot is right up his alley.
With plenty of playoff experience, World Peace could easily be the mature, albeit ironic, cooler head on the court for the Lakers' five. Performance-wise, MWP will be what he's known to be: powerful. The Lakers need that power to blast through those last few moments that are so essential to playoff success.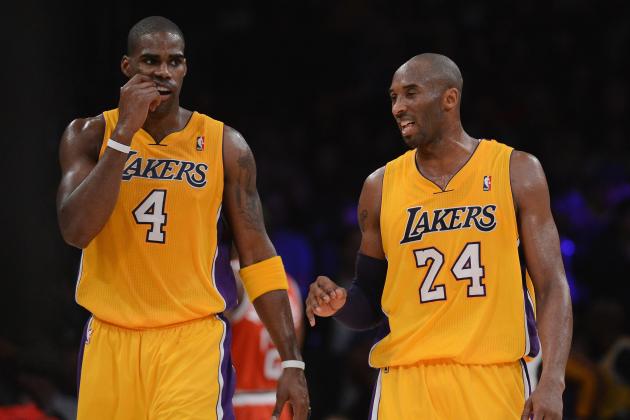 Harry How/Getty Images

Sure, Antawn Jamison's performance this season can be described as anything but clutch, but what has proven to be successful in prior clutch situations is the veteran presence on the court. Alongside Bryant and MWP, Jamison can utilize his veteran knowledge to know exactly what needs to be done when it needs to happen.
Jamison can stay in constant communication with his fellow vets and precisely calculate every play. This may prove to be a serious advantage when facing younger teams like the Clippers or the Thunder.
At this point in his career, Jamison is used as the essential utility player. That may sound derogatory, but that stability is what the team needs to pull off a win in the clutch.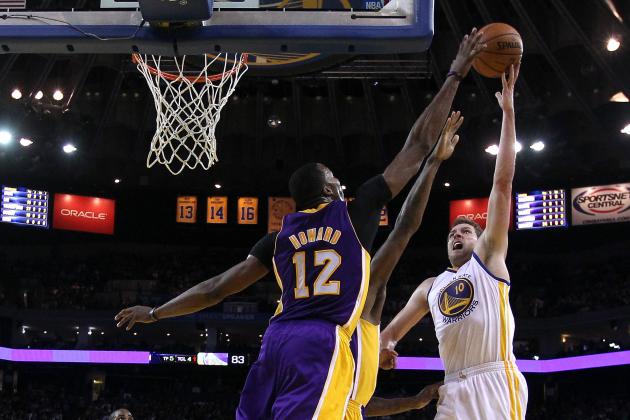 Ezra Shaw/Getty Images

The road to greatness continues for Superman. Known for his power and assertiveness on offense and defense, Dwight Howard's abilities are ideal for clutch situations.
What the Lakers need is that big man to impose his way into scoring, and with D12's power, that is the perfect tool for LA to build the momentum it needs to pull something off to win. Howard is that rock, that source of strength that is necessary to stay assertive in last-minute showdowns.