New York Yankees: Yankees' Biggest Missed Opportunities This Offseason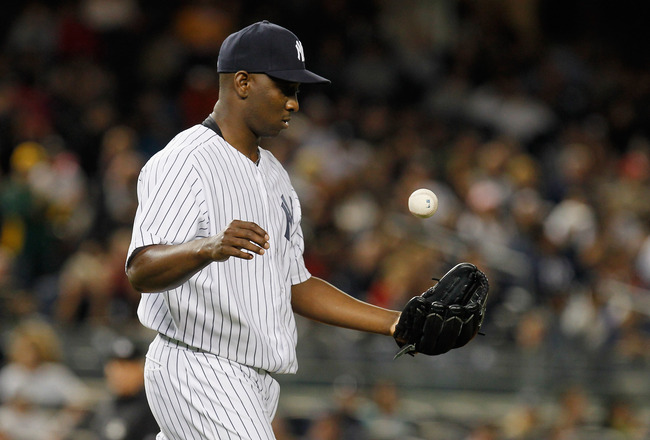 Mike Stobe/Getty Images
As with all MLB teams, the New York Yankees are getting ready for the beginning of spring training.
With less than a week until the official beginning of preseason baseball, the Yankees find themselves with a few new faces.
Kevin Youkilis highlights the new group of players that GM Brian Cashman has brought in to fill the team's holes.

Looking back at the 2012-13 offseason, a mixture of cautious moves and missed opportunities has led to New York's spring training roster.
Cashman did what was necessary to field a team in 2013—nothing more, nothing less.
Amongst the major deals received by Zack Greinke and Josh Hamilton, New York had other opportunities to bring in players to improve the team.
Here are three of New York's biggest missed opportunities from the past few months.
Retaining Rafael Soriano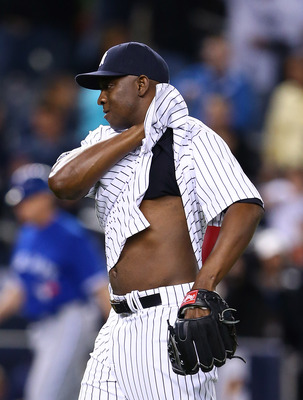 Al Bello/Getty Images
When closer Mariano Rivera went down with an ACL injury at the beginning of the 2012 season, Rafael Soriano was New York's ninth-inning savior.
Soriano slid into the Yankees' closer role and dominated, finishing the year with 42 saves and a 2.26 earned run average.
With Rivera back for what is most likely his final season, the Yankees pushed Soriano to the back-burner.
The 32-year-old closer exercised his player option when the offseason came, and the New York front office showed very little interest in bringing Soriano back.
Cashman let Soriano slip through his fingers, with the Dominican-born closer signing with Washington on a two-year, $28 million deal.
There are no guarantees the 43-year-old Rivera will return to his previous dominant form or even be able to finish a full season after being out of baseball for almost an entire year.
David Robertson showed that he isn't exactly ready for that ninth-inning role, leaving New York with few options behind Rivera.
If anything happens to Rivera in 2013, the loss of Soriano could be crippling.
Trading Curtis Granderson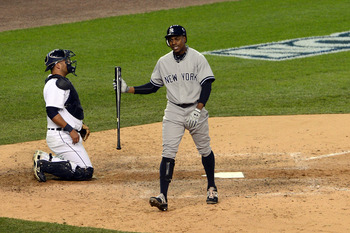 Jason Miller/Getty Images
The idea of trading Curtis Granderson isn't new or unheard of.

The Yankee center fielder had another year in which he blasted home runs at the plate, but did little else beyond that. Granderson seemed to slip back into the struggles he faced in his first season in New York in 2010.
The soon-to-be 32-year-old had a career-high 195 strikeouts and a career-low .232 batting average in 2012.
Even with these numbers Granderson still has strong trade value. In the last year of his contract, Granderson could provide a powerful lefty-swinging outfield bat along with solid defense.
But unsurprisingly Cashman hung onto Granderson and didn't pull the trigger on any offers for the center fielder.
If New York traded Granderson, younger outfielders in the Yankee system would get a chance at playing, and the Yankees would add whatever talent the trade brought in.

Missing out on trading the aging Granderson follows Cashman's current trend of keeping older players and bringing in veterans in the twilight of their careers on short-term contracts.
This trend is leading the Yankees down the wrong path, and moving Granderson could have helped lead New York in the right direction.
Signing B.J. Upton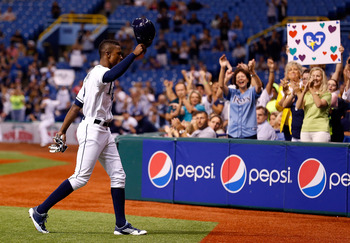 J. Meric/Getty Images
Picking up outfielder B.J. Upton would have improved New York's outfield.
Upton would have brought youth, speed and a powerful right-handed bat to an outfield dominated by left-handed batters.
By the end of the season, Nick Swisher was seeking a bigger contract than the Yankees would offer. Swisher ended up with a four year, $56 million contract with the Cleveland Indians and Upton agreed to a five year, $75.3 million deal with the Atlanta Braves.

Although Upton would have cost more money, he is in the prime of his career and offers more power and speed than Swisher provided.
This would have been money well spent, rather than giving 39-year-old Ichiro Suzuki a two-year contract worth $13 million.
With one of the oldest rosters in baseball, New York passing on the opportunity to bring in a young, talented outfielder is a big mistake.
Keep Reading

New York Yankees: Like this team?