The Baltimore Ravens and San Francisco 49ers will square off in Super Bowl XLVII on Sunday night. There are many great storylines surrounding this game: Two brothers will be coaching against each other. It will be Ray Lewis' final game. Two of the greatest players in NFL history, Randy Moss and Ed Reed, will both be searching for their first Super Bowl rings.
Those are just some of the many storylines that will make this game must-see television.
Time to talk about the actual game though. What do the 49ers need to do to come out on top as Super Bowl champions on Sunday night?
Here are three keys to the game for San Francisco:
1. David Akers is Going to Have to Make Kicks
On one side you have a rookie, on the other side you have a 14 year veteran who is no stranger to pressure kicks. Advantage veteran? Normally, but this time the edge goes to the rookie.
David Akers kicking game will be so stressful to watch tonight, especially for 49ers fans. Akers is 28 for 40 on kicks this season, and has missed five kicks in his last five games. We know that Akers has tremendous power in his leg, though. In Week 1, Akers tied the NFL record for longest field goal with a 63-yarder.
On the other side, the Ravens have a rookie kicker named Justin Tucker who is 30 for 33 on the season.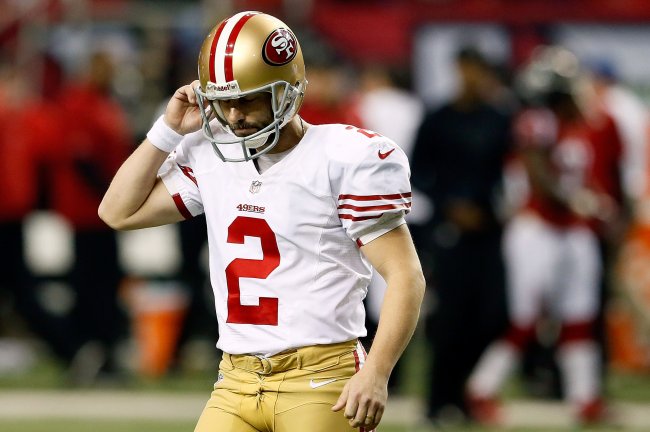 Kevin C. Cox/Getty Images
In a game with two outstanding defenses, touchdowns will be at a premium. The kickers are going to have to cash in when they get opportunities. San Francisco can't afford for Akers to go to pieces on them and start missing clutch kicks.
2. Contain Torrey Smith
The 49ers had the fourth-ranked passing defense during this year's regular season. In the NFC Championship Game, though, they were exposed by Atlanta wide receiver Julio Jones. Jones had 182 yards receiving on 11 receptions for two touchdowns. Most of the trouble the 49ers had with Jones was because of his speed.
That is why Torrey Smith is a huge threat to San Francisco.
Smith is the big play receiver for the Ravens. In fact, the first three catches of Smith's career all went for touchdowns.
Flacco has a lot of options in the passing game, but the speed that Smith possesses makes him a great deep threat. The Ravens are going to take some shots down the field and the recipient on the other end will likely be Smith. San Francisco can't let him create big plays in the passing game.
3. Colin Kaepernick Has to Win the Game With His Arm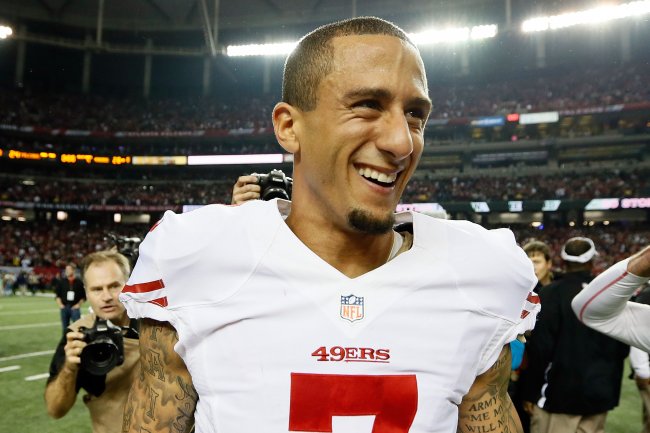 Kevin C. Cox/Getty Images
If the 49ers are going to win on Sunday night, Colin Kaepernick is going to have to win it with his arm. The Ravens are not going to allow Kaepernick and the 49ers rushing attack to run rampant all over the field. Their defense is too good for that to happen.
Kaepernick definitely can take the game over with his arm and that is what it will take for the 49ers to win. He is going to need to get the ball out to all of his different weapons and continue to complete the ball at a high percentage.
If he is able to do this, the Ravens will be forced to drop more guys into coverage, and that is when the 49ers can seal the game up with their running attack.
The running attack may be able to ice the game for San Francisco, but they will only be able to develop a strong running attack if Kaepernick can spread the ball around in the passing game and show the Ravens that his arm is a major threat.
If the 49ers are able to focus on these three keys to the game, then they will come out on top in Super Bowl XLVII.
Also, make sure to check out the three keys for the Ravens to win the Super Bowl.