NASCAR: The 5 Likely Biggest Wild Cards in Sprint Cup in 2013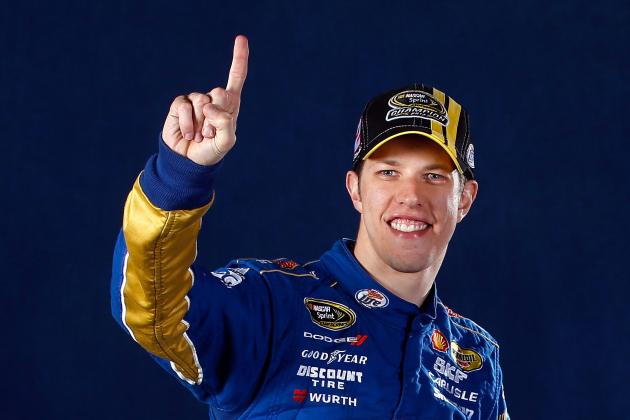 Chris Graythen/Getty Images
Brad Keselowski was the ultimate wild card in 2012, ending the season by winning his first Sprint Cup championship. He's the example for this year's crop of wild cards to follow.
The upcoming 2013 Sprint Cup season promises to run the gamut from excitement to disappointment, with the possibility of a few surprises thrown in for good measure.
And it's the latter that winds up being perhaps the most tantalizing prospect of all, when so-called wild cards seem to sometimes come out of nowhere to achieve some significant accomplishments.
The most recent example of a true wild card-turned-outstanding achiever is Brad Keselowski, who came out of virtually nowhere to win the 2012 Sprint Cup championship.
The true test of whether Keselowski's title was that of a wild card or not will be further determined in 2013 and how he ultimately finishes. It will prove to a degree whether last season's championship was a fluke or not.
Another name that some might put on the wild-card list is Danica Patrick. On one hand, she may be considered by some as the ultimate wild card in her first full season in the Cup series.
But given some of the struggles she endured last season in both her part-time stint in the Cup circuit and her full-time run in the Nationwide Series, we only see a moderate measure of improvement this season—but not enough to be considered a true wild card.
Of course, she could surprise us—but it's more likely that the following quintet of drivers have a better chance of being true wild cards this season:
Begin Slideshow

»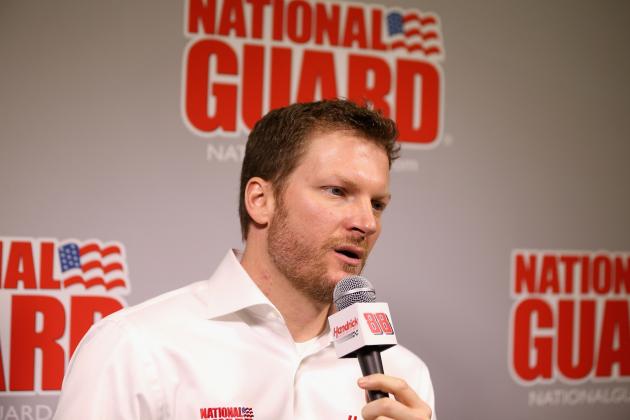 Streeter Lecka/Getty Images

Dale Earnhardt Jr. has been the perennial wild card for much of the last decade. Every season his fans have high hopes and expectations of Little E finally winning that elusive first Sprint Cup championship, only to wind up being disappointed yet again at season's end.
A great example was 2012, when Earnhardt was on top or near the top of the standings for much of the first 26 races, then struggled in the first few Chase events and ultimately saw his title hopes end prematurely when a concussion knocked him out of two races.
Who knows, maybe 2013 will finally be Earnhardt's year and his long-suffering fans will be rewarded for their loyalty.
Or not.
If that's not a wild card, I don't know what is.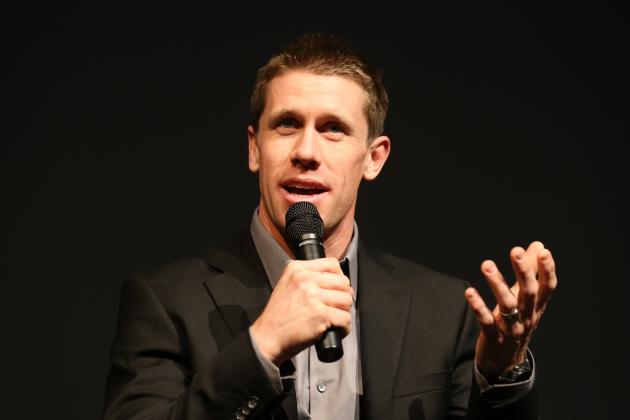 Streeter Lecka/Getty Images

Since coming to Sprint Cup, Edwards has developed a unique history of sorts. When he's on top of his game, he's one of the best drivers out there.
Look at what he did in 2011, being part of the closest season finish in NASCAR history, losing the title by a tiebreaker.
But then came 2012, and not only did Edwards fail to win even one Cup race, he didn't even make the Chase.
It wasn't the first time we witnessed that see-saw modicum of success-turned-inconsistency: Edwards won a season-high nine races in 2008 and finished runner-up to champion Jimmie Johnson.
The following season, Edwards didn't even win one race and finished next-to-last in the Chase.
Based on that up-and-down history, it's a likelihood that Edwards could be one of the Cup division's biggest wild cards this season, bouncing back in a big way—maybe all the way to winning the championship that he has twice been deprived of now.
Streeter Lecka/Getty Images

To me, Greg Biffle is one of the most underrated drivers on the Cup circuit. He has had numerous shining moments in his Cup career but has never quite been able to put it all together to win a championship.
That can't be said about Biffle's days prior to the Cup series, when he won championships in both the then-Craftsman Truck Series and the then-Busch Series.
If he ever is able to put together that elusive championship series in the Cup series, not only would that be a great achievement, Biffle would become the first driver in Cup history to win championships in all three major series.
That's pretty heady stuff—and the kind of stuff that potentially comes from wild cards.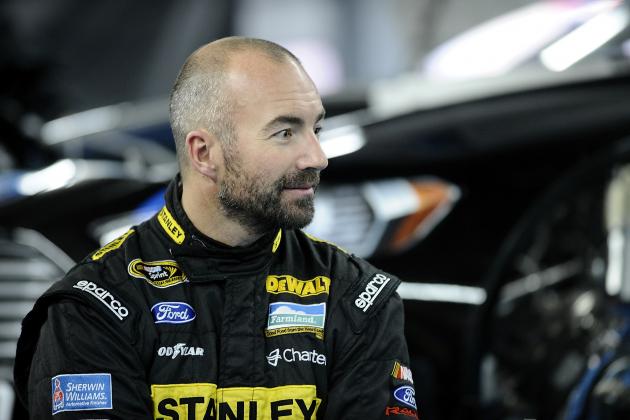 Jared C. Tilton/Getty Images

We've been waiting four seasons for Marcos Ambrose to have a breakthrough season.
And while he's shown at times that he has the ability and talent to really make a big jump upward in the standings, he invariably has come up short of his goal.
Something tells me, though, that 2013 could finally be that breakthrough year for this true wild card.
If Ambrose can stay away from being collected in other drivers' wrecks and drives like the former champion he was in his native Australia, we could be talking about a true rags-to-riches wild-card story about 10 months from now—and how he ultimately fulfilled his goal of one day becoming a champ right here in the U.S.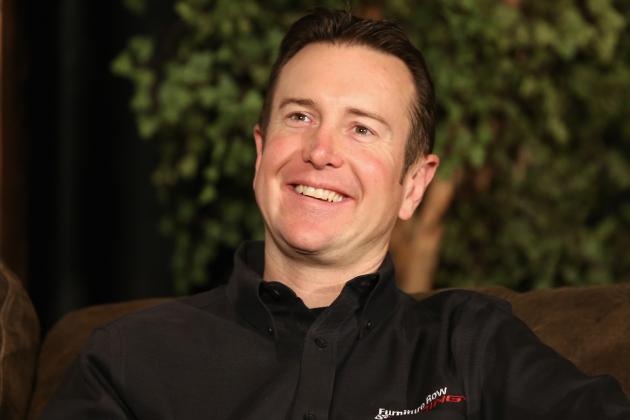 Streeter Lecka/Getty Images

To me, the elder Busch brother could be the biggest wild card of all in 2013.
He's hungry, is with a significantly better funded and performing team this season—having gone from Phoenix Racing to Furniture Row Racing late last season—and wants to prove he's still as talented and has what it takes as the driver who won the first Chase for the Cup back in 2004.
While Busch had definite struggles in 2012, this wild card could make the long climb back to success in 2013.
In fact, I wouldn't be surprised to not only see him make the Chase this season, but could even be a potential factor in who is ultimately crowned series champ.
Follow me on Twitter @JerryBonkowski.